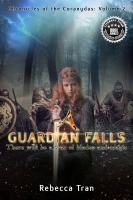 When a sinister mage murders Mara Coryanda's father, she trades her privileged existence for one devoted to vengeance by any means necessary. Soon her tireless quest leads to frustration. The mage proves to be a formidable opponent, who will stop at nothing to ensure his master plan comes to fruitio ...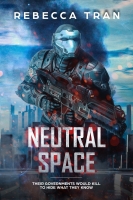 Lieutenant Jackson Peterson thought he knew who the enemy was. A bitter war with the Kelsairans made it abundantly clear. When Jackson saves a Kelsairan woman from a wrecked ship, the line is suddenly blurred. Jackson questions everything he knows once he discovers the woman he loves is a soldier to ...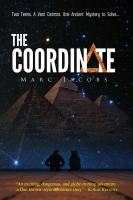 Logan West and Emma James grew up together but are now high school seniors going in totally opposite directions after graduation. When they are assigned to work together on one last history project, they hardly expect the monotony of high school life to change. Instead, as they decode a series of un ...
"Thriller fans who relish international intrigue and settings won't want the story line to end" (Midwest Book Review). Finalist in the 2016 Readers' Favorite International Book Awards.
Professor Nina Monte, an expert in ancient religious texts, is called into a sec ...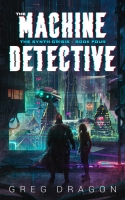 NU-USA, 2125. Dhata Mays's anger is primed to erupt. When an old friend on the force clues him in to a mysterious murder gone cold, the mercenary sleuth allows his obsession to take control. But no sooner does he dive into the details of the case than he barely survives an ambush by unknown assassin ...
For fans of Maze Runner, Hunger Games and Percy Jackson comes an award-winning story of friendship, courage and a battle for humanity. MOVIE RIGHTS OPTIONED.


The first wave strikes. The assault on humanity begins.
A mysterious plag ...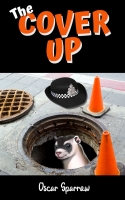 What links a webcam girl, a cross-dressing police chief and an escaped ferret? A British nation torn by Brexit staggers on. Frankie Ferret, a pre-school children's TV celebrity escapes into sewers of London and surely is dead. The people unite in grief. Police Chiefs, counselors and politicos stand ...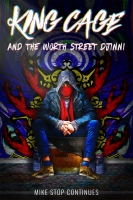 One thing stands between the djinni warlords and their dominion of Earth—spray paint. In the secret recesses of New York City, King Cage battles the djinn, a race of ageless elementals who seek to make our world slave to their desires. Only the King can stop them. Not with his brawn or his brain, bu ...
At five thirty am, on a cold April morning, a suburban commuter stumbles over a body in an empty stretch of land used as a parking lot in one of Chicago's small suburbs, Park Ridge. The murder victim, Michael McGivney, is a young lawyer, a commuter on his way to work. The money and personal effects ...
What does the wolf-eyed Viking want? Stolen by marauding Danes, Helena's desperate to escape their camp. Her unlikely savior comes, a fierce Viking chieftain named Hakan, who takes her to the frozen north. Hakan wants to lay down his sword and live a peaceful farmer's life. Past betrayal left him co ...
"Like Grisham and Clancy... this title shines among the genre." -The US Review of Books Espionage. Assassins. Middle East. Homeland meets Syriana in the near future. When the CIA intercepts intelligence on a terrorist attack in Kuwait, Petra Shirazi, a former field agent, comes face to face with the ...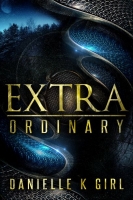 Olessia is a girl like no other on Earth. Powerful and dangerous, she is on the run, desperate to escape the incredible fate that awaits her. Ryder is an everyday highschooler about to discover her world is nothing like she imagined. And those ghosts she sees? Not ghosts at all. A fast-paced scifi ...
Our world and the Five Quarters are shadows of one another, joined by death and three wells of the sea... When Nechtan, warrior king of the Five Quarters is murdered, he leaves his land on the brink of civil war. His closest adviser, the druid Lyleth, has a price on her head and the evidence to cond ...