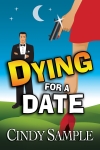 AMAZON # 1 BESTSELLER IN HUMOR AND COZY MYSTERIES Unsure if she is looking for Mr. Right, or Mr. Every Other Saturday Night, divorced mother of two, Laurel McKay reluctantly joins THE LOVE CLUB, a popular local dating service. Dressed to kill, she meets bachelor number one at a trendy restaurant. Bu ...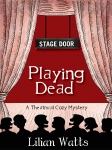 In the theater, everyone plays a role, everyone has a secret.

When Adam's friends dare him to spend a night alone in a haunted theater they joke that he might not make it through the night. "Don't let the ghost of old Tom Stilton get you," they laugh and loc ...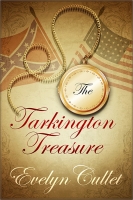 "In the world of logic, it's always our assumptions that lead us astray." A spooky old house, rumors of a hidden Civil War treasure, a neighbor's murder, and an ex-fiance falling unconscious at her feet---Charlotte Ross has her hands full when she's invited to stay at her friend, Jane Marshall's hom ...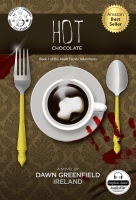 Hot Chocolate (book 1) is a cozy mystery with an astrology theme. Meet the middle-aged Alcott sisters: Madge, Lila Mae and Dorothea, heiresses to the Alcott Chocolate fortune and mavens of Houston's elite River Oaks. Madge ambushes Lila Mae with Dorothea's manipulative plea: she can't care for Berni ...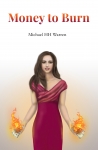 When the young for ...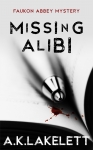 Was it something she wrote?
That's the question investigators, DI Greene, DC Ford, and their journalist friend Carter are asking, when a popular author of mysteries, romance and erotica is found dead after a party. Were her new stories based on facts rather than fiction? Did the erot
...
When the Agatha Christie Book Club signs up for a cruise on replica steamship the SS Orient (a real ship that once sailed between London and the colonies) they expect little more than a nostalgic journey back in time. What they get has eerie echoes of the original Orient Express, including a passeng ...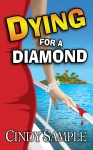 Warm breezes, tropical seas, a handsome new husband? What more could a girl dream of? When newlyweds Laurel McKay and Tom Hunter embark on their honeymoon cruise, they look forward to sunny days exploring the Caribbean islands and intimate evenings together. Their dream quickly goes "poof,&rdq ...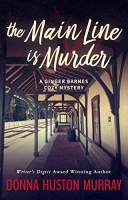 2020 edition of First in Series; Bonus Alternate Ending When her husband becomes head of struggling Bryn Derwyn Academy, Ginger Barnes learns that murder on the campus can kill a school's reputation in a heartbeat. To move the scandal off the front page before the school goes under, Gin uses her Mop ...
When a belated honeymoon to London intertwines with an international tattoo awards ceremony, things takes a horrific turn when a celebration with new friends abruptly ends with the untimely death of one of the guests. Twists, turns and red herrings abound as the investigation into the death beco ...

Honey, these are not your momma's grannies... When Lillian Summer Fairview's husband up and dies on her, it leaves the last living member of the most prestigious family in Summer Shoals, Georgia, in a hot mess. While Lil was busy being a proper Southern lady, Harlan squandered dang near the whole fa ...
Nancy Naigle & Kelsey Browning

Linda Gordon Hengerer combines her cooking talents and her love of crafts in Dying for Holiday Tea. Although the town is fictional, much of the lore within is fact. Pour yourself a cuppa and settle into a cozy read at the Beach Tea Shop. Love is part of life and death in Dying for Valentine's Tea ...

A mysterious woman appears on the doorstep of Great Aunt Sybil's Attic in the middle of the night. Owner Anne Hillstrom lets her in, only to have the woman die in her arms. With no final words, and only an old lantern clutched to her chest, the dead woman provides Anne and her partner CC precious fe ...
With less than two weeks until Christmas Cait stumbles across a man who had been washed up onto the beach. The man is very much alive, but after suffering a blow to the head, he cannot seem to remember who he is or how he came to be on the island. Cait and visiting cat Clarence set out to discover P ...
Just as things are finally coming together for Daisy's life, another murder strikes the small, coastal town of Cozy Creek. This time a greedy real estate developer is the victim.At first, Daisy is content to leave this case to the police. She'd rather focus on her interior decorating and her blossom ...