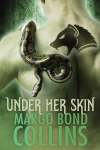 She's lucky he's a charmer. He's lucky she doesn't bite. Much...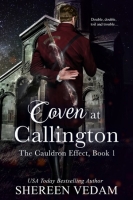 A kidnapped child. A witch on the warpath. A church guard in crisis. In the year of our Lord 1815, Thomas Drake Saint-Clair, Earl of Braden, a Guard of the Green Cross, is tasked by his archbishop to rescue a missing boy and return him to his warlock father. The order lands Braden in the middle of a ...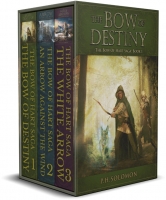 This e-book boxed set of The Bow of Hart Saga contains all three novels: The Bow of Destiny, An Arrow Against the Wind, and The White Arrow. Haunted by his past. Hunted in the present. Uncertain what is real. This unique epic fantasy will keep you turning pages as Athson discovers his destiny ...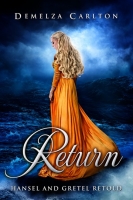 An unlikely duo. A wicked witch. Whatever it takes to find their way home. Once upon a time… Rhona is certain her stepmother wants to kill her and her sisters, and she'll stop at nothing to do it. Leaving them in the woods alone, drugging their food and drink…is nothing safe? Bitter at his br ...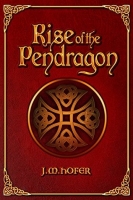 J.M. Hofer delivers page-turning tales of lust, power and sorcery in her award-winning Celtic Fantasy series, Islands in the Mist. Set in post-Roman Britain and steeped in Welsh legend, her stories bring to life the times just before the arrival of King Arthur.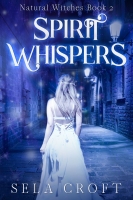 IGNORE SPIRIT WHISPERS AT YOUR PERIL! In this suspenseful ghost tale, Jaime is desperate to save her younger sister's life. While she fights to defeat a deadly curse and save her sister, an evil plot surfaces that targets her thirteen-year old daughter. Failure means the death of loved ones and a th ...

Abandoned by his family as a young child, Killian Thomas is suddenly given one chance to find answers to his past in a strange realm. A mysterious community, bound to protect the realms, promises to help him on his quest if he aids in a desperate search for the lost relics of the realms. Each magica ...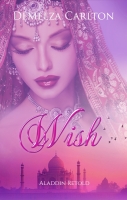 A sultan's daughter. A pretend prince. Can a genie make all their wishes come true? Once upon a time… When Princess Maram and street rat Aladdin meet in the marketplace, sparks fly, and Aladdin swears to move heaven and earth in order to make the lovely courtesan his wife. He steals a magic l ...
Despite the perks of living with her rich aunt, Ella's new life in Napper, Indiana, is pretty much tragically boring.

Until Ella starts hearing strange voices.

As rogue wolves begin to stalk the edges of town and a serial killer with a penchant for silver bullets draws closer, ...
"If it's meaning you seek, there's no better place to be than here, or perhaps, up there." A Shining Mountain. Mt. Dolymtiud: the roof of Tanzia and the home of the godlike Altaicans. Their motives inscrutable, they have invited Yates and Sharp to the majikal palaces at the s ...
What has happened to Aiden after his selfless act of sacrificing his life for Meridian? Where did Meridian go? True love can break the curse, but only an act of true love from a twin soul sets her free. Their epic and sudden departure have left their friends, witches, fairies, and spirits in search ...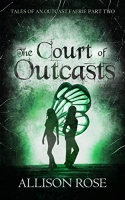 A dangerous faerie lurks behind an empty throne. Still living as a faerie outcast in the human world, Kelty is summoned by the Court of Outcasts, where another faerie—one with a dark past, a skewed sense of reality, and a penchant for influencing minds—offers her the throne. Accepting would force he ...
Prequel to the time travel, fantasy romance trilogy, Highland Secrets! He's a reluctant Laird… Alex MacLeod always knew he'd be leader of his clan, but duty was thrust upon him before he was ready. His father's devotion to his sick mother is something to admire—or so he keeps telling himself. He reg ...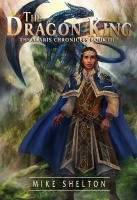 Evil is spreading across the Western Continent. One by one, kingdom, king, and wizard are falling under its influence. Dragon King Bakari, Battlemaster Alli, and High Wizard Roland are now powerful leaders in their own right. Differing missions and responsibilities have separated them; Bakari flies ...
"This is a complex plot at its best. The character development is perfect." -Rabia Tanveer, Readers' Favorite It was the 75th year of Alberoth when the AsZar summoned the Guardians. There was an imbalance in the lands of Faélondul. The Zaxson, Draizeyn Vereux, conspired to exterminate the inf ...
"Seven stars and a standing ovation. Twice. This author's style is revolutionary." "Jonathan Livingston Seagull of Paranormal Romances" MAYA He's all I've ever wanted, but I can't possibly let myself love him. LUKE Loving her means letting her go, knowing she may never come back. ...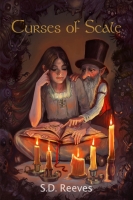 Sixteen-year-old Niena wants nothing more than to attend an elite bardic college, but when the dragon that shattered the empire awakens again she finds herself on the run, through the fey realm of Fairhome, to the city where she was born. On her trail are her army veteran grandfather, thrown into a ...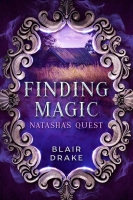 Time. Travel through it. Bend it. But if she runs out of it, a life will be lost. 10 quests. If one fails, all fail. And one will never return. ... Now it's Natasha's turn. Tash Pruitt lands in 17th century Massachusetts with a mission which soon becomes clear to her: she has to save Goody Cooke ...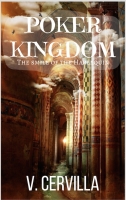 Do you like Epic Fantasy? "Poker Kingdom" will take you through a magical journey where nothing is what it seems Forget about games. There was a time when Poker was a kingdom, chosen by the Gods to shelter the four elements. The protection of each Element was assigned to a Guardian from each of the ...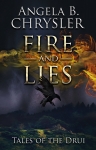 Blood waters the fields of Alfheim. War rips across the land of usurped kings and elves. The Fae gods draw near, and Queen Kallan's strength is tested as she follows King Rune into Alfheim. But the Shadow Beast caged within Rune's body writhes in hunger, and Kallan's newest compani ...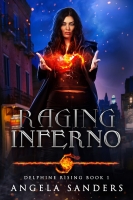 Two years have passed since Abigail Blanque's life was changed forever. After suffering a great loss, she fed into her darkness and pain, killing every rogue vampire within her reach. Abby finds herself marked by an evil ancestor hell-bent on returning from her talisman-encased prison. She needs Abb ...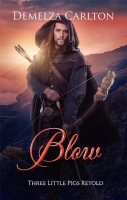 Three sisters. An absent prince who promised to protect them. And the wolf is at the door… Once upon a time… When war breaks out, Rudolf promises Portia and her sisters he will protect them. But his father falls in battle, and Rudolf is forced to return home to command his father's armies. Sh ...
The Door is the first book in the Seventh Dimension Series that combines contemporary, historical, and fantasy elements into a "Christian coming-of-age" story. A curse put on Shale Snyder, because of a secret, shrouds her with insecurity and fear. Following suspension from school, a stray dog befrie ...

Would you protect a girl whose forbidden abilities condemn her to death? Welcome to the world of Myrrah, ruled by the Church of Four Orders - Fire, Earth, Water, and Air. But there exists another gift, dubbed magic, which is considered an aberration by the Church. To be born with the powers of magic ...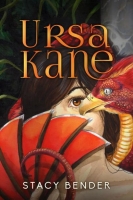 On her way to a martial arts convention, Danielle Kane's plane crashes on an island in the Bermuda Triangle with cities trapped in time. She is furious to learn that on this island teetering on the brink of civil war, women are chattel. The sixteenth century Spaniards want to lock her in a tower. Th ...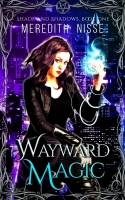 I have two choices. Unleash the dark magic inside of me. Or die. I had always been an outcast. I was born without magic into one of the most powerful magical families in the world and shunned from birth. My family believed that power was worth any price and anyone without it was less than worthless. ...
Hidden inside the most unlikely person can be the most extraordinary hero … Jeremy Sunson is surrounded by crazy. Mrs. Abercrombie, upstairs, is widowed because her husband glued feathers to his arms, jumped off the building and tried to fly. His neighbour, Strykland, has gone mad since his wife die ...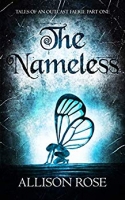 Outcasts of Faerie have lived unseen and secluded from humans. Until now. When a strange dark magic threatens the human world, sixteen-year-old Nola seeks the help of Kelty, an outcast faerie she discovered with her rare magic sight, to help her stop it. Reluctant and wary, Kelty must choose betwe ...
Feral dogs are blamed when a popular teen is killed. Is it just coincidence that he disappeared after infuriating 14-year-old Haley, who is torn between her anger and her desire to belong? More attacks implicate a creature of Northwoods myth she befriended in its summer form. As the DNR leads a coug ...
From Book 1: "A bright fantasy for readers who are tired of exaggerated violence and slippery morals." -- Kirkus Reviews

Lana can draw arcane powers from gemstones. When she started reading the folklore, it sounded farfetched. Maybe she should have closed the books right then an ...
In the buried archives of the Temple of Dust may lie the secret to defeating the Curse, a creature which seeks to destroy 16-year old Ria for the forbidden gifts she possesses. Begin the epic fantasy adventure described as "fast paced and … a wonderful fantasy trilogy" and " ...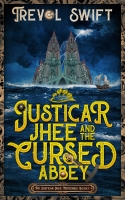 Death stalks the abbey at Tranquility Bridge... On their way from their remote district to the Imperial capital, detective-judge Jhee and her spouses are forced to halt for repairs at a secluded abbey. There is more to the abbey than meets the eye. While there, she is called upon to investigate seve ...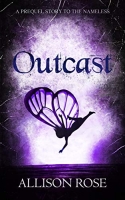 In the face of defeat lies true strength. Kelty now lives as an outcast faerie in the human world. But before she was cast out, an encounter with a deceiving faerie resulted in a devastating trick—one that changed Kelty's life forever in this enthralling untold story. For fans of YA fantasy, Outcast ...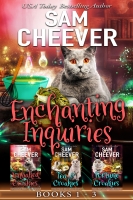 3 full-length novels of paranormal cozy adventure fun! This is no boring librarian shushing people from behind a desk. This librarian corrals rogue magic. But more importantly, she has a frog and a cat, and she's not afraid to use them!
In this comedic fantasy gamebook for adults, YOU play Mr Artanon, the conniving butler to the dark lord, and the choices you make shape the story. Navigate a cast of treacherous nobility and unwelcome relatives. Help the household werewolves make it through 'that time of the month'. Manage a kitchen ...
Fall Into Fantasy contains thirteen unique takes on the Fantasy genre from authors of all walks of life, from prolific authors, to newcomers. With everything from dwarves and magic, to zombies and a bookstore that can transport you to other worlds, there is something for everyone in these pages.

"I would ask that you, whose crafts of warfare are renowned, enter the forest labyrinth, find this minotaur, and destroy it." A Majikal Maze. A harrowing journey by river raft brings Yates and Sharp into a Faerie country, but they find it in crisis. A Faerie master enchanter reveals the ...
At first glance, Martha appears to be just another pedestrian teacher at Valleyville High School whose job is to make sure students get good grades. But that's just it... we only see things on the surface at a first glance because Martha had more than one hundred and eleven head shots by her eightee ...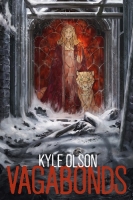 A modern world has little need for old myths and gods that have crumbled to dust. Or so it believes. Time has not been kind to those forgotten gods, but some live on, hiding in plain sight. Some have grown weary of hiding. Sejit has rejoined the world, driven by a vow made to her mortal son to steer ...