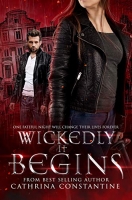 One fateful night will change their lives forever. Seeley is born a hunter. God's warrior. She's endowed with inexplicable gifts to slay creatures and demons threatening human's. Alongside her guardian angel, Ezekiel, she will face unimaginable trials and tribulations. Jack Chase was born an orphan. ...
Hijacked by witches, kidnapped by a dwarf and enraptured by river sprites -- will Lizzie ever manage to go home? And if she can, will she want to? Lizzie is an exhausted honor student and an enthusiastic amateur folksinger. She wakes one day in a strange and terrifying new land. The women who reviv ...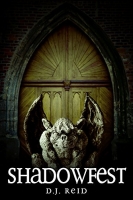 Welcome to the Holy City at Summer's End. The border with the Otherworld is razor thin. Shadowfest is coming. Malevolent spirits and monsters roam. Dark forces are plotting to seize power. The past has come back to haunt Brona the Apothecary and Aurelian the Investigator. Revenge can be a double-edg ...