In Alveria, humans and dragons have existed side by side for centuries, but old tensions have grown and the kingdom is now divided between human nobles and the dragons that fear for the survival of their species. For the humans who serve the dragons, the future looks bleak: human Tamers outnumber th ...
All girls look for romance and adventure, but sometimes its better if you don't get what you ask for... Accompanied by a diverse group of explorers Juliette discovers the unknown continent of Kitzingen is a dangerous place. When they encounter refuges from a crashed LifeBoat, she spots a Thieves Gui ...
The Epic Sci-Fi Fantasy, Sword and Sorcery Saga, of the far future continues in the mystical world of Earth's 53rd Century Concluding the opening Trilogy of the Tales Of Nevaeh series, Areenna of Freemorn and Mikaal of Tolemac bring together the ten dominions for one last battle against their ...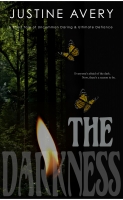 Everyone's afraid of the dark. Now, there's a reason to be. Lux and his younger brother Lunam enjoy the full freedom of the simple life and all the childhood adventures offered by growing up in a small village in a picturesque glen. Life is tranquil, peaceful, and just about perfect—except for one f ...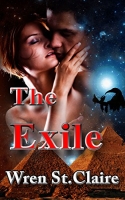 Even gods fall in love. Except Djet, a 4000 year powerful shape changing sorcerer, who manages to so enrage his sister Hathor, the goddess of love, with his ignorance of matters of the heart, she strips him of his powers and locks him in a tomb. Audrey Delany is a student at the American University ...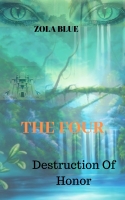 A masterful race of magic users called Ecrutians once lived on earth. They held a divine eminence over humans, using them as pawns in a game of chess. As the old ways were no longer accepted by most, Ecrutians grew soft and lackadaisical and allowed attitudes of pride and self-importance to consume ...
In a wicked game, the God of Love falls to his own arrow, and a gentle scholar learns how dangerous knowledge can be. Aphrodite has had it. It was bad enough that her son Eros walked a fashion show in drag, but did he really have to show the entire world his wings? Desperate to rein in the impulsive ...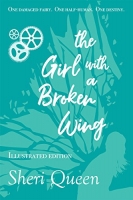 ONE DAMAGED FAIRY. ONE HALF-HUMAN. ONE DESTINY.

Pennora saved her fairy village from a wildfire, but at a devastating cost–the loss of a wing. Now the role she was born into as a fairy of the vale and harbinger of spring has been irrevocably altered.

Relegated to assisting the ...
Hidden inside the most unlikely person can be the most extraordinary hero … Jeremy Sunson is surrounded by crazy. Mrs. Abercrombie, upstairs, is widowed because her husband glued feathers to his arms, jumped off the building and tried to fly. His neighbour, Strykland, has gone mad since his wife die ...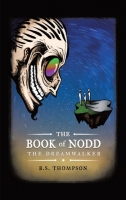 Meet Edward Nodd, a peculiar young boy who has spent his entire life feeling as though he was missing something. It's not that he isn't a whole boy, because he certainly is, but rather it seems as if something inside is absent. That is until one day, when he stumbles upon a mirror that will take ...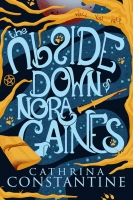 Nora has visions of horrific things. Things that lurk in the shadows and feast on bones. After moving with her mother into an old farmhouse, Nora discovers a blank journal that fills itself with an ominous warning. A cursed beast is coming for her, and time is running out. When the lunar blood moon ...
"Curious, is it not? How we all imagine ourselves to be the hero of our own story." Titans wage war over the Creation Stones, seeking the final hidden Stone of Matter, revealing glimpses of the Greater War. Ammon walks through dreams, witnessing the powers of light and dark. He realizes who are his ...
The Tales of Ryca will introduce you to two brave sisters who are in serious trouble. One must face an enemy out to destroy her entire family. The other will confront a villain who plans to alter her world beyond recognition.

Hidden: When a young girl, injured and alone, faces a fami ...
They call him the Usurper.

A man of common blood sits on the throne. At his command the last emperor was executed, but now the empire is on the brink of war.
Vengeance is coming.

Endymion is an Empath. He was born wi ...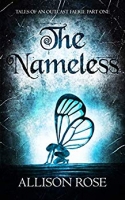 Outcasts of Faerie have lived unseen and secluded from humans. Until now. When a strange dark magic threatens the human world, sixteen-year-old Nola seeks the help of Kelty, an outcast faerie she discovered with her rare magic sight, to help her stop it. Reluctant and wary, Kelty must choose betwe ...
Book Three in the time travel, fantasy romance trilogy, Highland Secrets! Her sister is lost…in the past. Three weeks after her sister goes missing, Juliette McGowan encounters her on a beach in Scotland. Her sister gives her a scroll full of claims about time travel and disappears—literally. As a s ...
Winner of six literary awards, including Gold Medal, Science Fiction, Readers Favorites 2013.

When the perfect human, Galahad, escapes from Pioneer Laboratories, the illusory peace between humans and their derivatives—the in vitros, clones, and mutants—collapses ...
Book three in the epic fantasy romance series, The King's Riders! She's on the run, but doesn't know it... Raised in the security of the king's castle, Lady Elissa Durroc remembers nothing of the death of her family or how she survived it. As an elemental mage with control over all four elements, he ...
What happens when you cross Lord of the Rings with Dune? You get a rich, complex fantasy world full of political intrigue and magic, where realistic characters confront dangers and adversity, love and betrayal. The first novel in the Shadow Wars series, Assassins will not disappoint! Get Assassins a ...
Who could have imagined this would be the future of Earth? Split into two halves of good and evil, the Holy City and the Wicked Lands, and frozen in immortal time. The people of the Saved reside in the Holy City with the angels, gifted with the task of judging the demons and those they possess, call ...
---In the days of Richard The Lion Heart, Gwendolyn was born. Conceived within the Druid mists, at King Arthur's Legendary Pool of Pendragon and as prophesied by a Druid Priestess, she grew into womanhood, and became the most powerful knight the world had ever seen. ---When Miles Delong, Earl of ...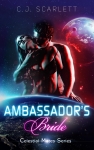 In a dystopian future where humans have foolishly squandered Earth's natural resources, the few remaining people are becoming desperate. Crowded in huge underground cities, they've finally come to the end of the line and they must decide whether or not they will trade the only valuable r ...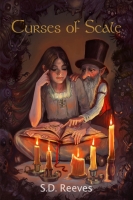 Sixteen-year-old Niena wants nothing more than to attend an elite bardic college, but when the dragon that shattered the empire awakens again she finds herself on the run, through the fey realm of Fairhome, to the city where she was born. On her trail are her army veteran grandfather, thrown into a ...
Over 100 five star reviews on Amazon and Goodreads. Get the entire Lords and Commoners Series and… Live through the ages with a group of immortal vampires as they secretly rule the earth and struggle to maintain the fragile balance between the vampire kingdom and the mortals who sustain them. This t ...