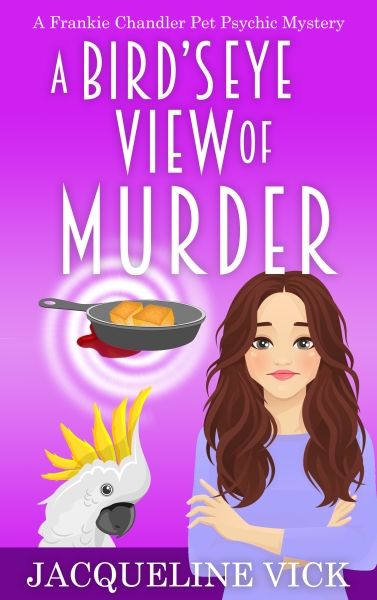 If life is a bowl of cherries, Frankie Chandler is stuck with the pits. Her new animal behavior business is a dud, the two men who were attracted to her now consider her as appealing as a plague victim, and her assertive Aunt Gertrude is in town with plans to drag her to the premiere of The Baking Channel's latest show. When Frankie and Auntie stumble over the body of the newly appointed Blue- ...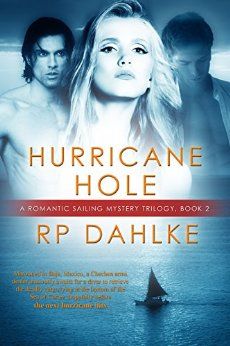 He's running from his past, she's hoping he'll save her future ~~~ Marooned in Baja, Mexico, a Chechen arms dealer is waiting for the right diver to retrieve the deadly cargo on the bottom of the Sea of Cortez. But when the Queen of daytime drama, Leila Hunter Standiford, happens to admire a beautiful vintage Alden and its handsome captain, she doesn't realize that the boat will soon burn to the ...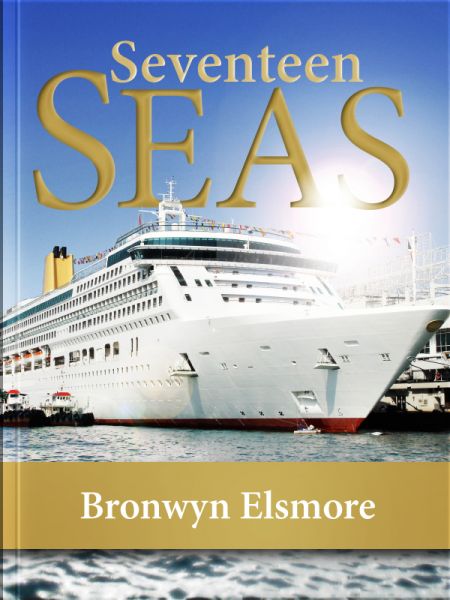 Stowaways in lifeboats? Germans claiming deckchairs? When passengers from many places are together on a cruiseship, there's gotta be fun – through 10 countries, 15 ports, across 17 seas. Readers say: "a very amusing fiction-from-fact traveling journal…sailing through seventeen seas, stopping at exotic ports…we view the cruise through the eyes of a cross section of passengers." "I have recommended ...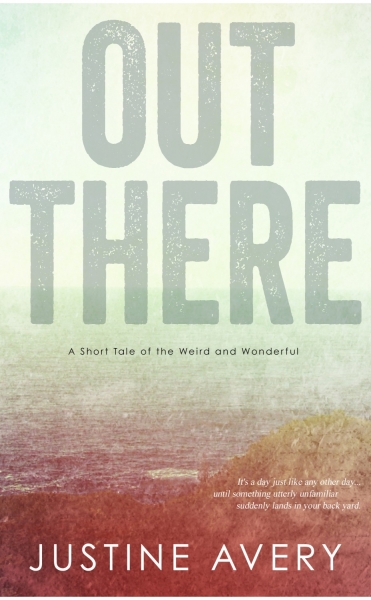 It's a day just like any other day... until something utterly unfamiliar suddenly lands in your back yard. Susan is the epitome of the happy housewife, contentedly conducting her daily ritual of cleaning her home and keeping everything just as it should be. Wrapped up in her own little world within those familiar walls, she hardly notices the altogether different arrival in her own back yard. She ...

From Book 1:Librarian Janet Johnson is puzzled when she is invitedand practically draggedto her first meeting of the Rejected Writers Book Club. This quirky group of women would much rather celebrate one anothers rejected manuscripts over cups of tea and slices of lemon cake than actually publish a book. But good friends are exactly what Janet needs after moving to the small town of Southlea Bay, ...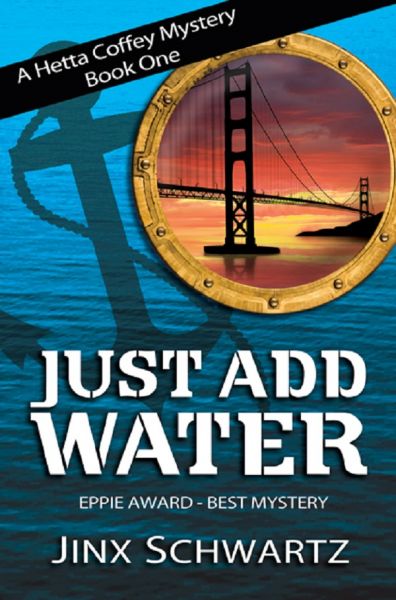 HETTA COFFEY IS A SASSY TEXAN WITH A SNAZZY YACHT, AND SHE'S NOT AFRAID TO USE IT! Just Add Water, winner of the National EPPIE Award for BEST MYSTERY. Hetta Coffey is a globe-trotting civil engineer with a swath of failed multi-national affairs in her jet stream. Plying the San Francisco waterfront, trolling for triceps, her attention is snagged by a parade of passing yachts—especially thei ...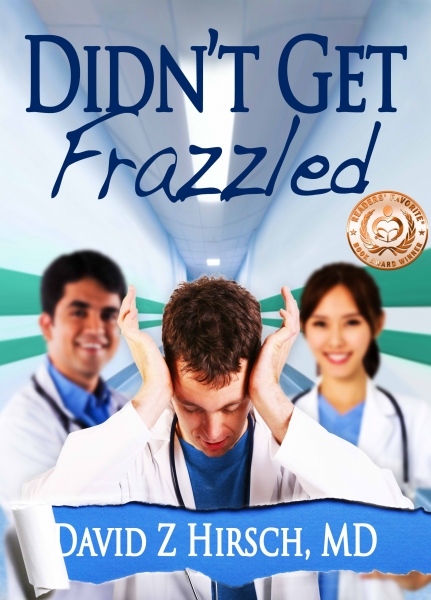 A provocative and humorous novel about four years in the life of an intrepid young medical student, set in the grueling world of an elite NYC medical school. "…the best fictional portrayal of med school since ER." – BlueInk Review, starred review 2017 International Book Awards Bronze Medal Winner in Fiction - Humor/Comedy (Readers' Favorite) and INDIES Book of the Year Finalist Medical student Set ...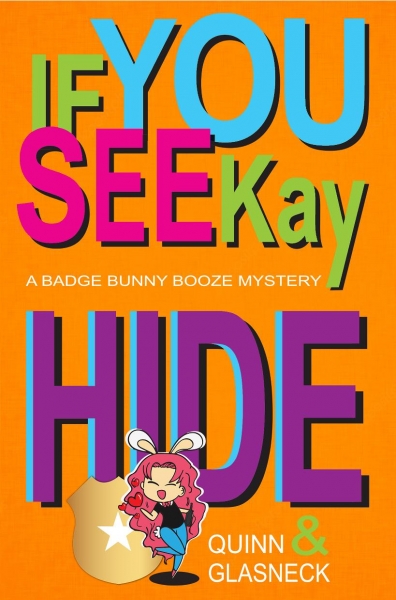 Ladies, do you need a good giggle-snort? Bobbi Jax, AKA BJ is a magnet for trouble. But this time it looks like things are turning themselves around. BJ hits the lottery when her dog, Twinkles, suddenly starts pooping glitter and jewels. It's almost like BJ has her very own golden goose. Yup, life is turning from bar rags to riches. Sorta. If only BJ could ignore the odd set of characters that pra ...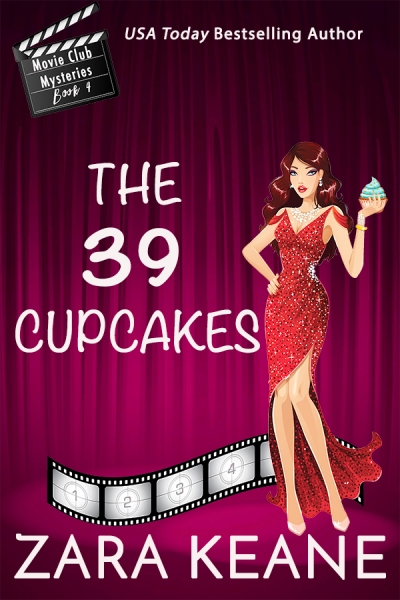 Ex-cop-turned-P.I. Maggie Doyle is stuck chaperoning a group of bratty summer camp kids to an archaeological dig on Whisper Island. After a day of fart jokes, fidget spinners, and fist fights, Maggie's regretting volunteering—and then one of her feral charges discovers a skeleton. At first it looks like a cold case, but the situation takes a sinister turn when a member of the excavation team winds ...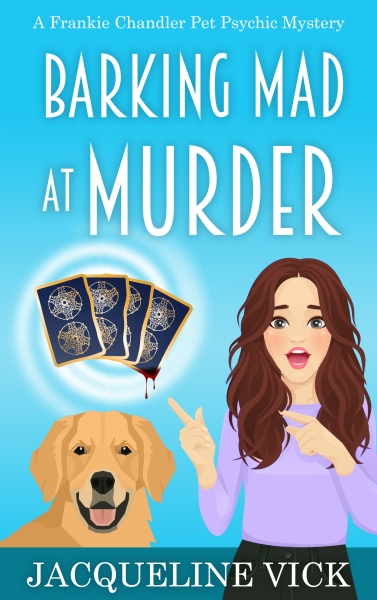 Frankie Chandler is a charlatan. Though she promotes herself as a pet psychic, her profound revelations come from animal behavior books and her ability to interpret the owner's body language. Then an appointment with a new client goes horribly wrong and leaves her with images of a woman's murder. Images that came from her canine client. Images that match the description of a body discovered in the ...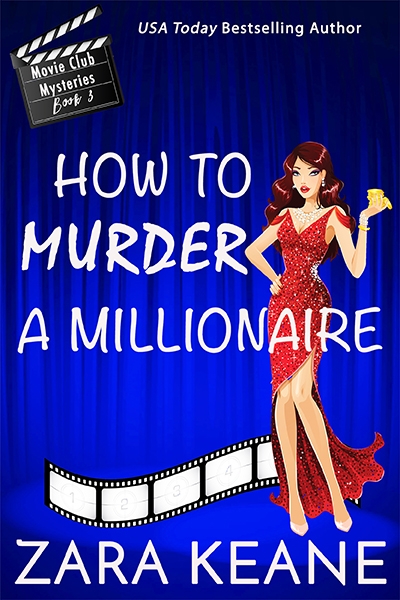 Murder. Millionaires. Mankinis. Armed with her newly issued private investigator's license, Maggie Doyle is on the case…of a sheep that went missing twenty-two years ago. When she trips over a dead body on the first day of the investigation, Maggie realizes there's more to this cold case than a fight over lamb chops. An invitation to spend the weekend with her grandmother's oldest friend ...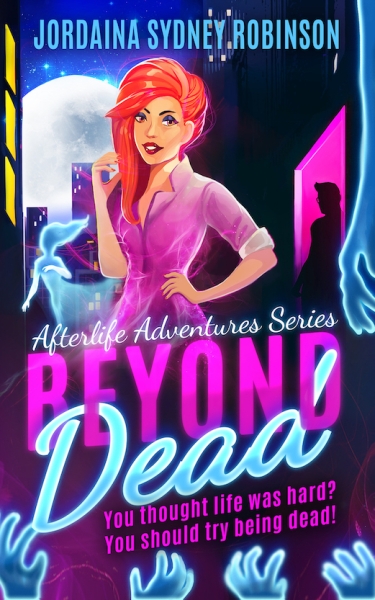 Bridget Sway is newly dead. And confused. Instead of cloud cars and harp-playing cherubs, the afterlife is working a full-time job that doesn't pay and a heinous communal living situation with housemates who have no concept of privacy or personal space. As if that wasn't bad enough, on her first day at work Bridget finds a dead ghost stuffed in her locker. With the afterlife police looking t ...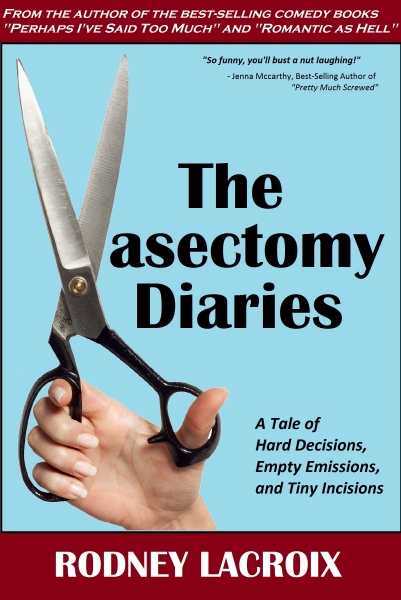 From the best-selling author of "Perhaps I've Said Too Much" and "Romantic as Hell."


Author:Rodney Lacroix
Usual Price3.99
The 2008 recession hits. The US economy goes belly-up and sentences a young generation to wayward lives. With nothing to lose, Lance Pototschnik and his best friend, Jackson Greenly, decide to go for their artist dreams. Lance begins a grassroots initiative to sell an original screenplay to Hollywood. He lives out of a rental car and travels the country filming strangers' street auditions, hoping ...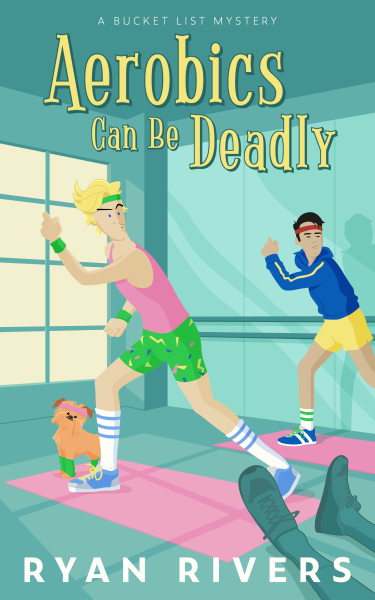 When this odd couple signs up to be extras in a fitness video, it's lights, camera… murder. Sho Tanaka is desperate for normalcy. Uncomfortably getting by in a tiny Texas town after prescription drugs cost him his job, the last thing the disgraced nurse needs is a former tween TV star roping him into more trouble. But his chance for inner peace evaporates when a cocky physical trainer he confronts ...
This suburbanite is about to meet a dashing spy… Isabel "Stan" Stanley is stuck in a rut in the DC suburbs. As a wannabe romance writer, she hopes a sexy muse falls into her lap. But she never expected a handsome spy to dive through her sunroof… Pursued by a hail of bullets, international CIA Agent Kelvin Kapone didn't have plans to make a friend. But when his latest mission puts him in the ...