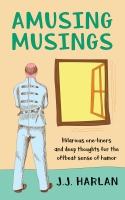 Warning: This book may be a choking hazard if read while eating or drinking. If you're a fan of Deep Thoughts by Jack Handey, then you're going to love Amusing Musings. Get ready to enjoy the most hilarious book of the year. This hysterical compilation of profound thoughts and hilarious one liners w ...
For fans of SNL'S DEEP THOUGHTS BY JACK HANDEY and BILLY COLLINS, a new book of humor from New York Times bestseller Andrew Shaffer. In his debut chapbook, bestselling humorist Andrew Shaffer explores alienation in its myriad forms, from cultural ("Don't try to explain Fortnite to me/I don't care") ...
John Dot, mid-life, depressive, whose body has seen better days is whisking his long-suffering girlfriend, Olivia, away to …….. Margate for a romantic weekend. For him, Margate will make or break his re-kindled relationship with Olivia. Will John's efforts to wine and dine Olivia get the desired res ...
When a staunch atheist is introduced to the Lord Almighty in the most casual—and childish—way, it's not the end of the world. It's a Tuesday. Bradley Michaels is just another man ending just another workday at just another job. He can list the usual complaints, can point his finger at the usual caus ...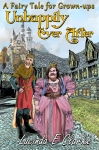 In Fairyland 200 years after the 'happy ending' Cinderella is plotting to divorce Charming. The other royal families aren't happy either. Sleeping Beauty is making up for all that lost time by producing 28 children her husband can't afford. Snow White, the perfect lady is married to a king who be ...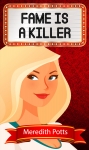 Hollywood actress Hope Hadley doesn't think that things can get any worse for her. In the last twenty-four hours, her boyfriend has broken up with her and her long-running police procedural TV show has been canceled.&nbsp ...
The four MacLeod sisters are no strangers to sisterly rivalry and with one of them about to be married, there are bound to be fireworks. Perfectionist Natalie wants the 'wedding of the year'. Harassed mother, Milly, just wishes her bridesmaid's dress wasn't the size of a tent. Career-obsessed Avril ...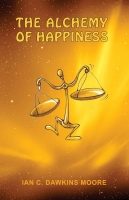 The Alchemy of Happiness follows Aloysius Williams and his adventures in search of the meaning and practice of happiness. This satire on religion, culture and prejudice will challenge the history buffs and delight all lovers of tall-tales and happy endings.
Author, illustrator and humanist thinker Jeff Stilwell follows up his seminal work Here and Now: A Whimsical Take on God with this collection of illustrations about how to live the good life. Whether for a daily chuckle, or used as meditation pieces, Stilwell's fans agree that his comics act as visu ...
"The funniest book of the year" Are you sick of a society that seems obsessed with children? Do you find modern parents insufferable? Your Children Are Boring is a uniquely humorous look at our culture's obsession with children, a world where virtually every advert has a squawking child in it, ...
Enjoy laugh out loud stories about your work and family life when you escape into the comedy adventure world of Fun Stories. Three Fun Stories books have topped the Amazon Humor chart. This compilation contains stories from all five Fun Stories books, including several stories that have topped the i ...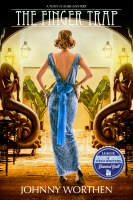 Tony Flaner is a malingering part-time comedian, full-time sarcastic, who's never had it hard, and never finished a thing in his life. He's had twelve years to prepare for his divorce and didn't. He had his entire life to choose a career and hasn't. Now time's up, and he's in a world of trouble. But ...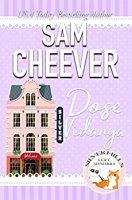 Silver Hills Senior and Singles Residence isn't exactly a boring place. Home to a death predicting cat named Tolstoy, a night manager who may or may not suck blood and float above the floor, a cook with mad voodoo and pie baking powers, and a trio of nosy sleuths who are determined to get to the bot ...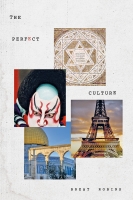 Thomas Gephardt is a world traveller. Or at least he would like to be one. Determined to leave the confines of his sheltered upbringing in the United States, he voyages to France to expand his horizons. He spends three months with a French family in Bordeaux, working in a local hotel. Inspired by th ...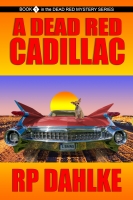 #1 in THE DEAD RED MYSTERY SERIES Like Janet Evanovich? Sue Grafton? You'll love this humorous mystery series! Deeply buried and deadly secrets resurface with a drowned Cadillac Her trophy red Caddy has been hijacked and now police ask how an elderly woman, who couldn't possibly see beyond ...

The first book in the series introduces us to Johnny Tee, a wandering vagabond with a troubled past and an even bleaker future. A fighter, gambler, and liar Johnny Tee has lived a life that has been one misstep after another. He makes a decision to go the straight and narrow that is going to be hard ...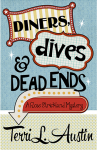 As a struggling waitress and part-time college student, Rose Strickland's life is stalled in the slow lane. But when her close friend, Axton, disappears, Rose suddenly finds herself serving up more than hot coffee and flapjacks. Now she's hashing it out with sexy bad guys and scrambling ...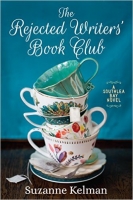 Librarian Janet Johnson is puzzled when she is invited—and practically dragged—to her first meeting of the Rejected Writers' Book Club. This quirky group of women would much rather celebrate one another's rejected manuscripts over cups of tea and slices of lemon cake than actually publish a book. Bu ...

The true story of the four months I spent in Paris, France taking care of my Mom and trying not to have a nervous breakdown, mainly because I didn't know the French word for it.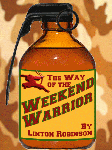 Weekends are hell.
If you do them right.
That's the subtext of the columns scrawled by Wiley from various states of semi-consciousness as he slinks out of the woodwork and insinuates himself into the soft underbelly of Southern California consciousness. Wilier than a coyote, badde ...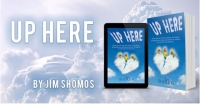 "A one-of-a-kind romantic-comedy that shouldn't work but masterfully does." Never Ending Bookshelf "As moving as it is funny, with wonderful characters and a fabulous light touch." Artisan Book Reviews "Fun characters, in messy situations, get the feeling senses working overtime." Happy Valley ...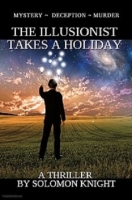 Benjamin Wolf, a highly intelligent and inscrutable man with an intense sense of compassion for the vulnerable and threatened, and an unusual kind of illusionist, is in need of a respite. He sets out on a walking holiday in the Lake District and after a somewhat disconcerting ramble he arrives at Mo ...
Dorothy Parker Award; First digital book nominated for Romantic Times Reviewer's Choice Award A comedy romance suspense novel Her mom has been hoping a man would fall in Stan's lap. But when a handsome spy dives through the sunroof of her car, Isabel "Stan" Stanley's pr ...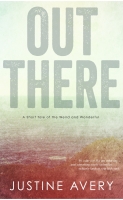 It's a day just like any other day... until something utterly unfamiliar suddenly lands in your back yard. Susan is the epitome of the happy housewife, contentedly conducting her daily ritual of cleaning her home and keeping everything just as it should be. Wrapped up in her own little world within ...