BE THE FIRST TO READ ANNIVERSARY EDITION OF GRADE A STUPID! Stephanie Plum meets Veronica Mars meets The Blacklist in this #1 Amazon Bestseller in Teens Mysteries & Thrillers, Spies and Detective Stories. Darcy Walker is a 15-year-old girl without purpose--pretty but disheveled, clever but direc ...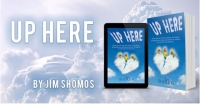 "A one-of-a-kind romantic-comedy that shouldn't work but masterfully does." Never Ending Bookshelf "As moving as it is funny, with wonderful characters and a fabulous light touch." Artisan Book Reviews "Fun characters, in messy situations, get the feeling senses working overtime." Happy Valley ...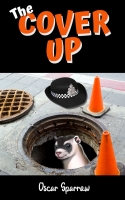 What links a webcam girl, a cross-dressing police chief and an escaped ferret? A British nation torn by Brexit staggers on. Frankie Ferret, a pre-school children's TV celebrity escapes into sewers of London and surely is dead. The people unite in grief. Police Chiefs, counselors and politicos stand ...

Fate and idiocy has brought Johnny to Maui. In the final book of the first Johnny Trilogy, Johnny in Maui, working for an international crime organization against his will. Johnny is finally valuable because of his natural born ability to drive. He will have to drive anything and everything in order ...
For fans of SNL'S DEEP THOUGHTS BY JACK HANDEY and BILLY COLLINS, a new book of humor from New York Times bestseller Andrew Shaffer. In his debut chapbook, bestselling humorist Andrew Shaffer explores alienation in its myriad forms, from cultural ("Don't try to explain Fortnite to me/I don't care") ...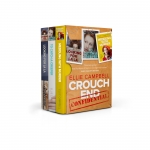 Your chance to buy the three hilarious Crouch End Confidential cozy mystery series in one bargain box set. Follow the misadventures of bored chaotic housewife, Cathy, as she starts out investigating a lipstick-covered love postcard to husband Declan and discovers a talent for exposing murderers and ...
PLEASE NOTE: Only the first 10 requesters will receive free books. BUT: Amazon has the 4-book AGGIE MUNDEEN series on sale for $8.97 at http://tinyurl.com/AggieMundeen. In DANG NEAR DEAD, Aggie, Detective Sam (traveling incognito) and friend Meredith vacation at a dude ranch, a prickly destinatio ...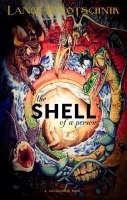 "Never have disgusting, miserable living conditions been so funny. When someone finally finds a way to send back a report from hell, I hope it will be Lance Pototschnik. Except this guy is going to heaven, for the way he writes." --The Kindle Book Review "Welcome to beautiful Costa Rica! Come and ex ...
There's a prankster in all of us. Whether you're carving evil messages into your coworker's banana peel or telling your kids that, yes, raisins are actually dehydrated people, there's a certain, sinister-yet-fun draw to really messing with people. In Perhaps I've Said Too Much (the much antici ...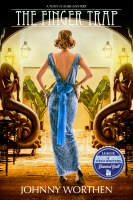 Tony Flaner is a malingering part-time comedian, full-time sarcastic, who's never had it hard, and never finished a thing in his life. He's had twelve years to prepare for his divorce and didn't. He had his entire life to choose a career and hasn't. Now time's up, and he's in a world of trouble. But ...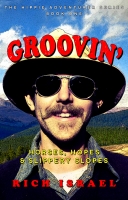 In this lighthearted memoir of adventure and self-discovery, Rich Israel takes us on his journey during the tumultuous 1960s. Eschewing societal norms, he hitchhikes across the country, tries his hand at mining, works at a circus, and rides a horse hundreds of miles through the Rocky Mountain wilder ...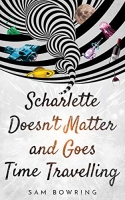 Ever since Scharlette's parents gave her a name no one can really pronounce, she's been stuck in a bit of a rut. She hates her job in airport security, making people take their belts off before they fly to exotic locations she can only dream about. She owns a small apartment with large repayments, d ...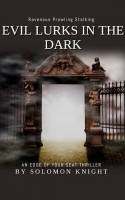 Solomon Knight discloses the origins of the International League of Paladins and their raison d'etre. This is a book of mystery and action. Exposing a sinister plot to attain power and wealth through the suffering of millions of cancer patients is afoot, can it be stopped? Death will point its bony ...
I stumble upon celebrities all over Los Angeles and HAVE to talk to them. Sometimes this works out. Mostly it doesn't.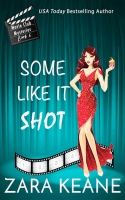 "Danger was part of my job description, but none of my contingency plans anticipated an attack by a Maine Coon." It's summer on Whisper Island. Ex-cop-turned-private-investigator Maggie Doyle is looking forward to sun, fun, and romance. Instead, she gets bills, an assault allegation, and a busted wr ...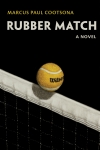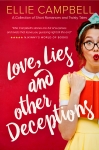 Love can be quite a trip. Whether it's that first magnetic encounter with a fascinating stranger, the desperate wait for a call that never comes, or even the lies and deceptions of an illicit affair, there's nothing like ...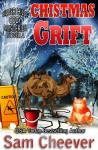 A corpse, a cantankerous camel, an entertaining array of suspects, and a yule tide of problems along the way…it must be a Flo and Agnes Christmas! Who would have guessed Agnes would rub Penelope the cranky camel the wrong way? Or that Flo would find herself ankle deep in camel dung while fend ...
Enjoy laugh out loud stories about your work and family life when you escape into the comedy adventure world of Fun Stories. Three Fun Stories books have topped the Amazon Humor chart. This compilation contains stories from all five Fun Stories books, including several stories that have topped the i ...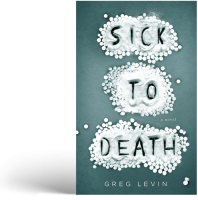 Knowing you're dying can be murder. When Gage Adder finds out he has inoperable pancreatic cancer, things really start to look up for him. He leaves his soul-crushing job, joins a nice terminal illness support group, and takes up an exciting new hobby: Serial killing.
From the best-selling author of "Perhaps I've Said Too Much" and "Romantic as Hell."