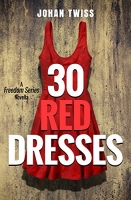 While on a book tour in Cambodia, author James Moore unwittingly seeks refuge in a brothel to escape a devastating flash flood. He and his translator witness the atrocities of girls forced into prostitution, including a young child with a special gift. Together, they fight to not only save the girls ...
After growing up as an orphan, Josiah English wants nothing more than to have his own ranch and raise Arabian horses. Riding for the Pony Express seems like the ticket to his dream. And when he meets the stationmaster's beautiful sister, it seems he may be within reach of the happy life he craves. M ...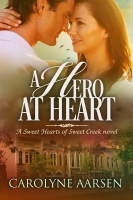 She's holding on to her late husband's memory. He won't let go of his secrets. Will an old flame light up a second chance at love? Kelsey Swain knows there's no such thing as a knight in shining armor. Her late husband had one foot out the door when a mysterious accident left Kelsey a widow. Now her ...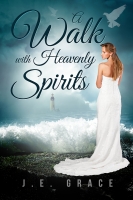 Allison Stevens became a Christian at a young age. Then she makes a wrong decision that takes her on a collision course of disappointment and heartache. God loves her and wants her back, but Satan wants to keep her in a life of despair and lies. Heavenly Spirits are sent by God to instruct and remin ...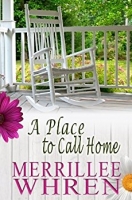 After serving six years in prison for the false charge of manslaughter in the death of his wife, Kurt Jansen must overcome a world of bitterness if he wants to start a new life. But his first priority is securing a restoration job to pay a private investigator to find the real killer and a lawyer to ...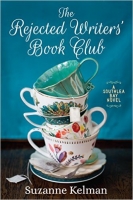 Librarian Janet Johnson is puzzled when she is invited—and practically dragged—to her first meeting of the Rejected Writers' Book Club. This quirky group of women would much rather celebrate one another's rejected manuscripts over cups of tea and slices of lemon cake than actually publish a book. Bu ...
The moving, inspiring story of Barbara A. Robinson's journey from poverty to the State Senate. Suffering through abuse from her stepfather; on-the-job gender, age, and racial discrimination; homelessness, rape and other modern horrors, Barbara's determination and faith makes her an inspiration to he ...
She must keep her family safe.
He thinks Jesus can be trusted.
Will they join their hearts in the new Millennium?
Santa Cruz County, California. Aahana marked the start of the Misery when her child and thousands of Christians were taken by alien Geebor. Seven miserable years la ...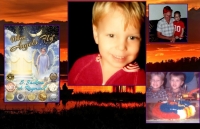 "After surviving the cruel rage of tyranny from her mother and ex-husband, Sarah Jackson traveled a new path; a journey of loss, heartbreak, and ultimately strength. How do we survive the unthinkable, our child suffering from a terminal illness? They say there is no greater loss than that of a child ...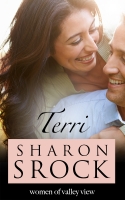 She's always longed for more… Running a thriving daycare keeps Terri Hayes busy. Add a new foster daughter to the mix and Terri shouldn't have time to want more—but she does. At twenty-nine, her biological clock is ticking away. When a busted pipe floods her home, she finds temporary sanctuary in a ...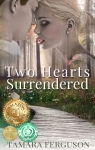 #1 INTERNATIONAL BEST SELLER
2016 READERS' FAVORITE AWARD WINNER MILITARY FICTION
2016 IAN BOOK OF THE YEAR Finalist
2016 TRR Readers' Choice Award Finalist

Multi-Award Winning, #1 Bestselling Author &
2015 WINNER Romance Reviews Readers' Choice Award New Adult Rom ...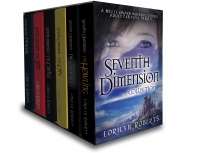 The Seventh Dimension Series Full Box Set includes The Door, The King, The Castle, The City, The Prescience, and The Howling. The Seventh Dimension Series has won over thirty-five book awards. "Time is an illusion until God's appointed time," is the major theme based on A.W. Tozer's quote in The Pur ...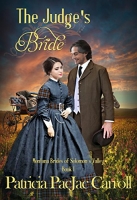 He was lonely. She was desperate and answered his letter for a mail order bride. Oh, did I forget to tell you she had 10 children? Yeah, she didn't tell him either. A heartwarming historical romance that will leave you smiling. Rachel held the letter in her hand as she watched the banker come up the ...
Luke is a part of the spoils of war after the famous Roman Battle of Baduhenna Wood of AD 28. With no sight of Luke's Nordic warrior father, Most Excellent Theophilus, knighted Roman tribune, takes Luke as his slave to be trained as his scribe and private physician. As Theophilus is transferred to f ...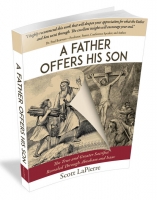 Have you ever wondered why God asked Abraham to sacrifice his son in Genesis 22? The Angel stopped Abraham showing God did not intend for him to kill Isaac, but what did God desire? God wanted to test Abraham, and readers will discover the account primarily reveals: --In human terms what God would d ...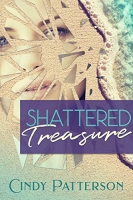 Addison Morgan has spent years ignoring the broken pieces of her past that etched deep scars in her heart, scars that left her vulnerable to remain in a relationship with an unfaithful boyfriend. Her feelings for him have been fading for months, and after he betrays her again while she's still hurti ...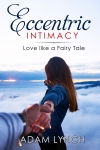 He's no normal person—but that's what intrigues her the most. And he likes the fact that he can't deduce everything about her at first glance. She does things that aren't recognizable—simply because these things are original. There's something about these two that makes the other curious—and that cu ...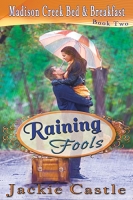 Welcome to Madison Creek Where Northern Hospitality Meets Southern Comfort A Contemporary Inspirational Romance Bekka Winters hung up the phone. Ethan, her brother, needed her help filming a music video for his new music production studio. She stared at her already packed bags. Why not? She'd just g ...
A nurse and an ex-convict must put their differences aside to stop a drug ring in their town. When Marah's mother goes missing and Tanner Evans shows up on her doorstep after all these years, how can she trust it isn't him causing trouble for her family again? Unable to save one brother, Marah becam ...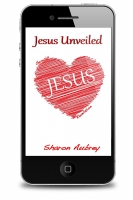 Christian nonfiction exploring the biblical details of God's prophetic calendar, Passover, Easter, the Mosaic Law vs. the Covenant of Grace, events surrounding the Crucifixion Week, and the Resurrection of Jesus. As Jesus exhaled His last breath, the Temple Veil was violently ripped apart by God to ...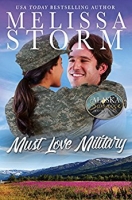 She's fighting for her country. He's going to fight for her heart... Could they both end up winning? Taylor Hunt loves her Army life, but she hates being stationed in Anchorage. Her whole life she's longed for adventure, for a cause worth fighting for, to prove herself---and she isn't going to accom ...
She's a journalist on a mission. He's in her heart… and in her way. Will they have to choose between justice and love? As the older sibling to two beautiful twin sisters, Nadine Laidlaw is used to being overlooked. But she refuses to let her late father's employer overlook his suspicious death. She ...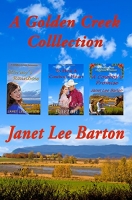 Come home to Golden Creek, New Mexico where dreams of second chances come true and new romances are born. Stormy's Rainbow When Stormy Knight returns to New Mexico, its to find that Chance Morgan, the chip-on-his-shoulder cowboy who rejected her ten years earlier, is still there…and she's been fooli ...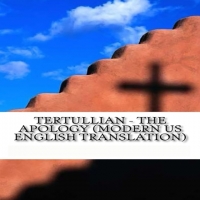 Let this first-person apologetic take you back in time to the Roman Empire. Translated into English from the original Latin work written at the turn of the 2nd-3rd century AD, The Apology (Latin: Apologeticum or Apologeticus) is Tertullian's most famous work. In this book, Tertull ...
Quintus Septimius Florens Tertullianus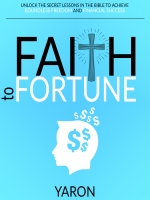 Can I be, do and have whatever I want? Is ANYthing possible? The Bible says so. To those who believe. But how do I believe in something I don't know? This is where FAITH TO FORTUNE comes in. FAITH TO FORTUNE contains powerful and profound but simple-to-apply wisdom to bring about personal transforma ...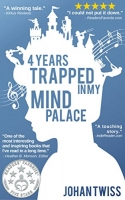 Diagnosed with a rare form of meningitis, a teenage boy is paralyzed from head to toe—trapped in his own mind. To cope with his imprisonment, he retreats to an imaginary world called his Mind Palace, but the lines between reality and time start to blur when he receives a new roommate—an old, outspok ...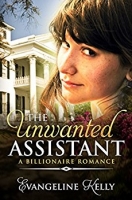 An Inspirational Christian Romance. A Modern-Day Beauty and the Beast Novel. What if you fell in love with the same man who wanted to fire you? Billionaire Sawyer Drake made it abundantly obvious he didn't want an assistant. Traumatized by a fatal accident, he stayed to himself, shunned human contac ...