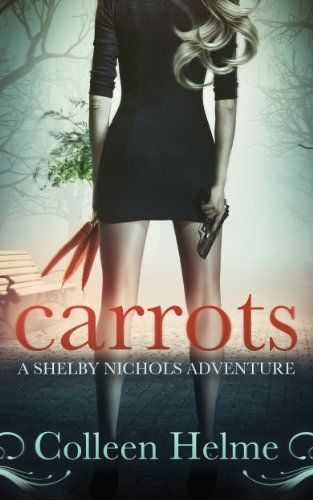 Shelby Nichols is an average woman who is married to the only guy she ever fell for. Her life is organized and predictable, revolving around her husband and two children. All that changes the day she stops at the grocery store for some carrots. As the cashier rings up her purchases, a gunman is busy robbing the bank inside the store. When a customer grabs the robber's mask, he is shot and everyone ...
Alexandra Kustodia searches for rare gems in the most remote areas of the world. Descended from a long line of Russian jewelers, her family's fate is tied into the legacy of the imperial family. Secrets from the past haunt her dreams as a killer hunts her. With her beloved borzoi, Hunter, by her side, Alexandra travels to Russia to unlock the secrets that hold the answers to her fate. Like her m ...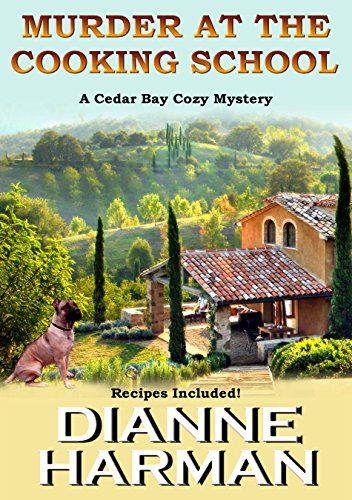 Seven-Time Amazon All Star Author with her latest book in the highly popular Cedar Bay Cozy Mystery series

Cooking is nourishing. Murder isn't. Kelly and her husband, Sheriff Mike, take a belated honeymoon and travel to a cooking school at the Castello di Nardo in Tuscany. The day after they arrive, they discover that Signora Nardo, the owner of the cooking school, has been murdered. Th ...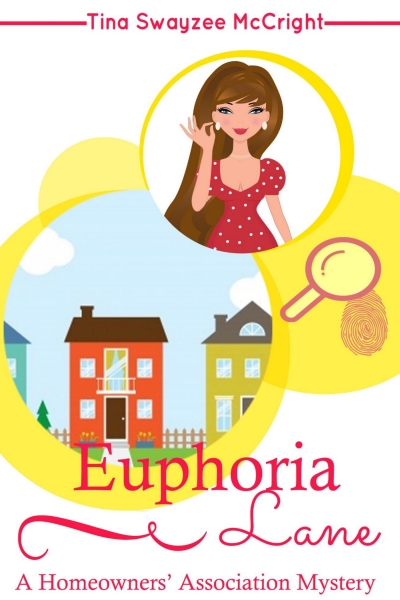 How far will one person go to stop the HOA? Andi Stevenson knew her life would never be same after purchasing her new condo on Euphoria Lane. On day one, she finds the body of the Homeowners' Association president. Day two, she discovers the property manager is her former fiancé. Day three, the new president begins his campaign of violation letters to force her to move. Day four, her sister, the o ...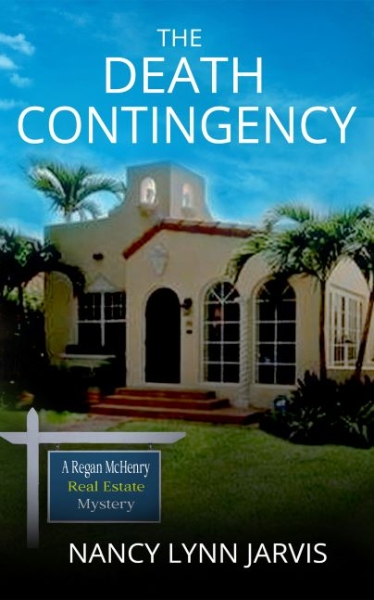 Regan McHenry, is a Santa Cruz realtor, whose work puts her in the midst of mystery, mayhem and even murder. The amateur crime solver uses tools and techniques she's learned during her career and skills she's honed as a keen observer of human nature to solve mysteries ─ just not always soon enough to stay out of trouble. She's aided in her sleuthing by her husband, Tom Kiley, a former computer pro ...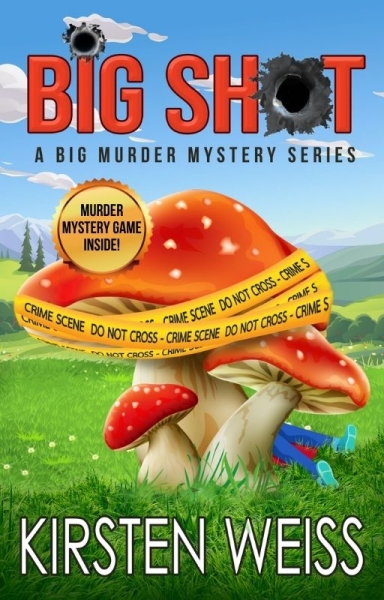 Small Town. Big Murder.
Hi. I'm Alice. The number one secret to my success as a bodyguard? Staying under the radar. But when a public disaster blew up my career and my reputation, my perfect, solo life took a hard left turn to crazy town. And to bodies. Lots of dead bodies.
I thought my hometown of Nowhere would be an out-of-the-way refuge to wait out the media storm. It wasn't. ...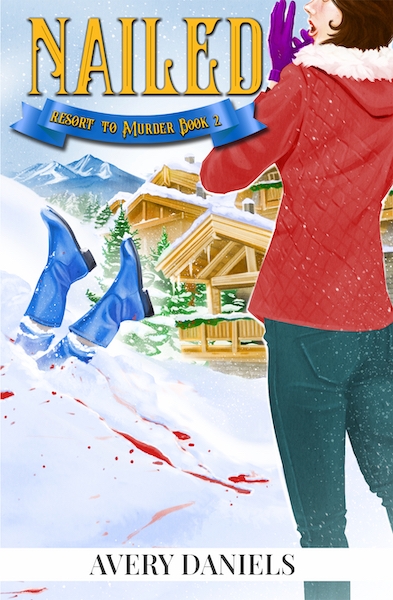 Julienne is snow bound in the middle of the Rocky Mountains with a killer striking at will. Julienne LaMere gets to attend a Resort Management conference at a prestigious ski resort in the Colorado Mountains. What should be an enjoyable getaway attending workshops by day and shopping and enjoying the resort by night comes to a screeching halt when a loud-mouthed guest is murdered plus the roads an ...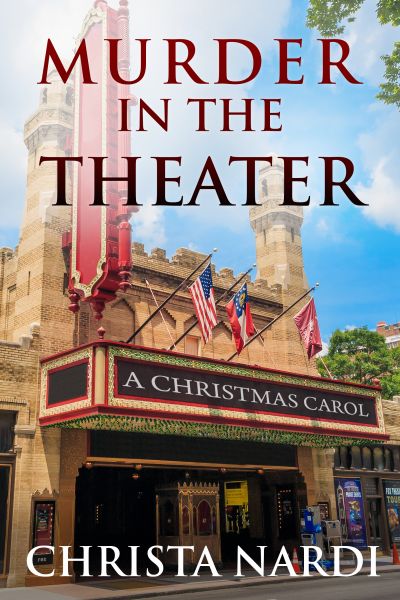 It'd be the season to be jolly if only someone hadn't set the stage for murder. When a student is arrested for the crime, Professor Sheridan Hendley is cast in the role of amateur sleuth. Tensions run high, friendships are strained, and the college administration is beginning to panic. As the plot thickens Sheridan is yet again drawn deeper into danger. Will she find the truth before t ...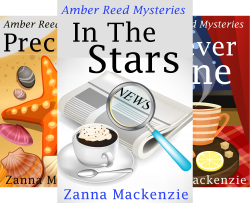 From Book 1: Sometimes one phone call is all it takes...

Amber Reed is a newspaper admin assistant tasked with making up the horoscopes. Her imaginary predictions seem as close as she'll ever get to excitement. Until a desperate phone call plunges her into the middle of a celebrity murder investigation.

Battling to convince the scarily handsome special agent ...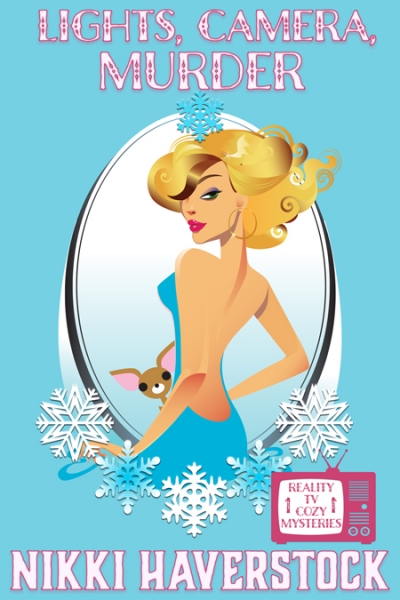 Anything can happen on a reality show, though finding a body on set—and live on air—is new. Melissa McBallister is young, rich, and beautiful but frustrated. She wants nothing more than to be a famous author like her mother. When the opportunity to be on a new reality TV show comes her way, she grabs the chance, hoping to find some inspiration. When a castmate is murdered during a live broadcast a ...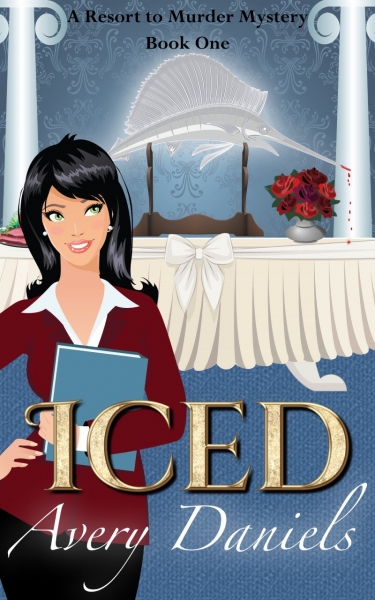 Julienne has her ideal job as an event planner at a prestigious resort. During a luncheon event she coordinated, a renowned celebrity pastor is killed next to the buffet. All eyes turn to her as the suspect. If she wants to stay out of jail or even keep her job, Julienne needs all the help she can get to solve the crime. She has her work cut out for her with a vengeful high school rival now report ...
Secrets. Lies. And, murder. Charley's relationship with her boyfriend is better than she'd hoped, but she's keeping a secret from him that could destroy his trust. After disappearing for two years, her uncle makes an unexpected appearance with secrets of his own. And, when a woman is found dead in the small town, accusing fingers point directly to him. It seems all of Whispering Pines is about ...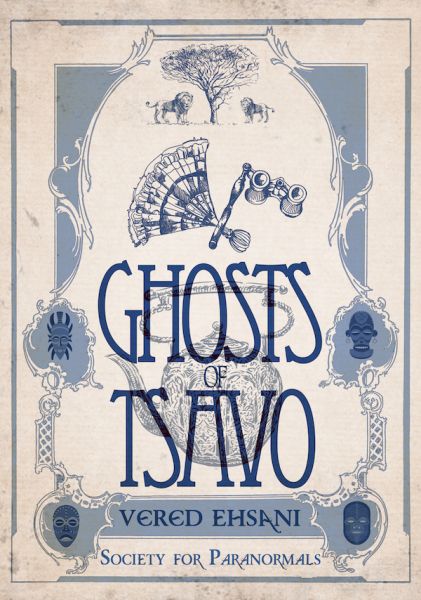 Armed with Victorian etiquette and a dead husband, Beatrice Knight arrives in the small colonial town of Nairobi desperate for a pot of tea. But she will need more than that if she is to unravel the mystery of the Ghosts of Tsavo without being eaten in the process. She must endure all manner of inconveniences while surviving the machinations of her best friend's dashing godfather and the efforts o ...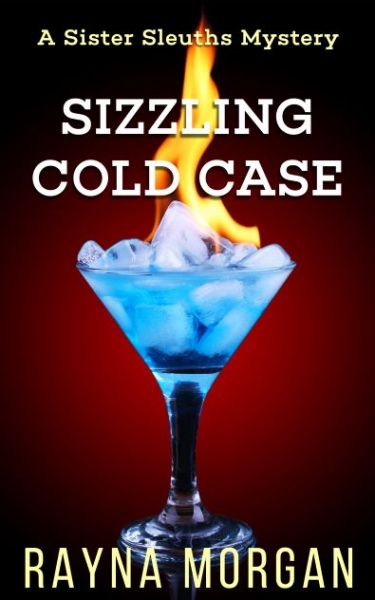 Sizzling Cold Case…Tragic Accident or Cold Blooded Murder? Warren gets a chance to solve 'the one big case that got away.' But will he put the people he loves in serious danger by accepting this challenge? The first client of the Conley Austin Detective Agency brings an unsolved case from Warren's past. Warren and his client are ready to convict Dr. Grant, the man's son-in-law, and feel it's an op ...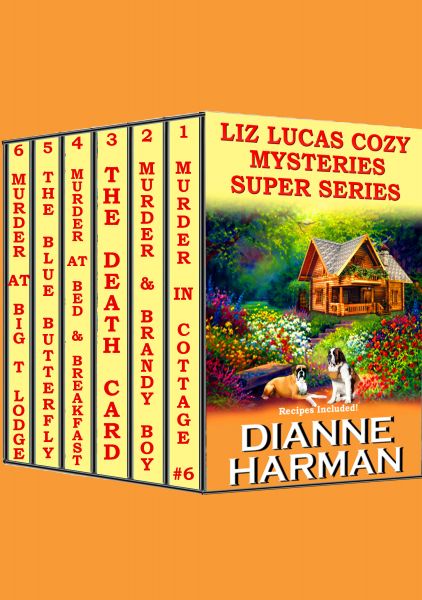 Join Liz Lucas, the owner of the Red Cedar Lodge and Spa, her dogs, and her new friend, Roger, as they become involved in solving murder mysteries. This boxed set contains the first three books in the best selling series. Second chances, quirky characters, and challenges abound. Plenty of recipes, good food, and dogs! The author has been named seven times by Amazon as one of their All-Stars.