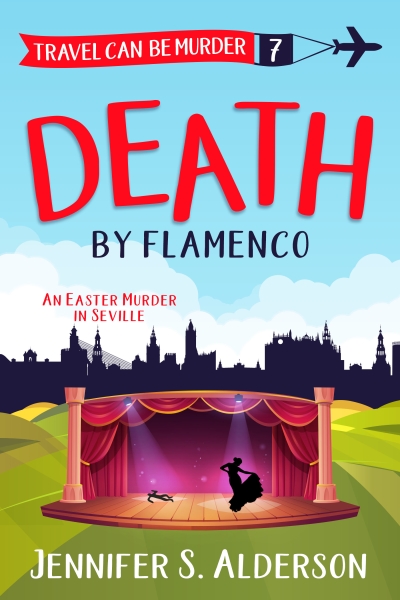 PREORDER NOW - BOOK 7 IN THE TRAVEL CAN BE MURDER COZY MYSTERY SERIES RELEASES ON DECEMBER 10! When a renowned travel writer is killed during a flamenco workshop, tour guide Lana Hansen is one of the Spanish police's prime suspects. Can she sleuth out the killer's true identity and dance her way out of a jail sentence before her group's tour to Seville is over? The Travel Can Be Murder Cozy Mys ...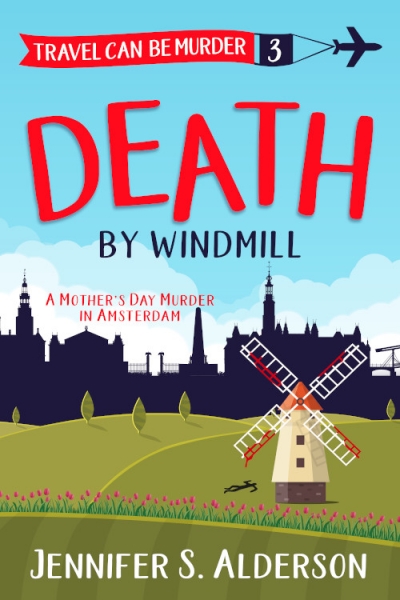 A Mother's Day trip to the Netherlands turns deadly when a guest plummets from a windmill. Was it an accident or a murder? For Lana Hansen, the answer will mean freedom or imprisonment for someone close to her… Wanderlust Tours guide Lana Hansen and her mother, Gillian, haven't seen eye to eye in over a decade, ever since Lana was wrongly fired from her job as an investigative reporter. So when La ...
Would you kill to win a pie competition? Finding the body was a shock and when all the clues point her way, Maddie must clear her name. As the timer ticks down in the race to find the murderer before she's jailed, or the body count climbs, Maddie enlists the help of her friends—one of the furry variety. Then there's the sheriff. While her ex-flame's just as confused, does he really believe she's i ...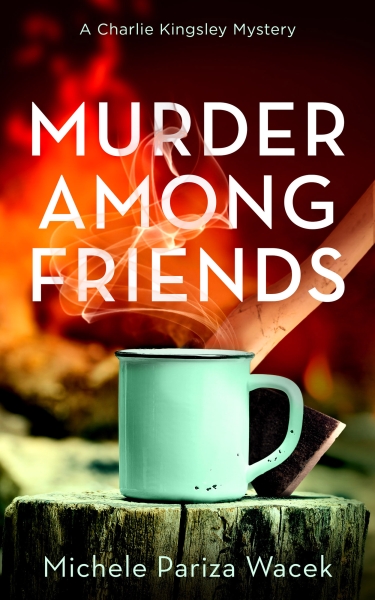 Five friends went into the woods. Only four return. Can Charlie get to the bottom of what happened and why?
Michele PW (Pariza Wacek)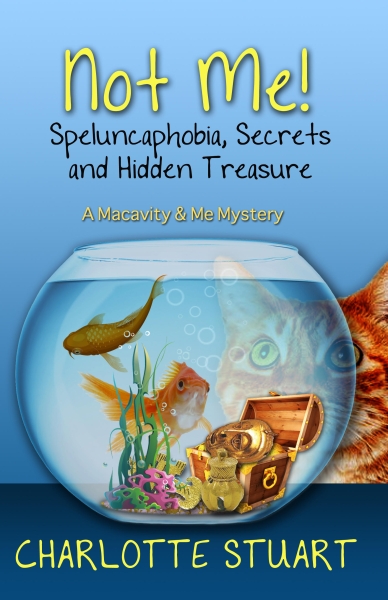 Aztec gold artifacts from the 16th Century, a fake treasure map, and cryptic clues leading to a cave in the Canadian wilderness— • Feuding family members • A suspicious death and surfeit of suspects • A sailboat trip up the Inside Passage and . . . a stowaway cat Two cousins get together to investigate the death of a favorite uncle and to honor his legacy by fulfilling his dream to recover Aztec g ...

#2 in the Dead Red mystery series What if your beating heart is the reason someone wants you dead? Like Janet Evanovich? Sue Grafton? You'll love this humorous mystery series! When a troubled, homeless veteran covers her vintage Cadillac with paper snowflakes, Lalla Bains decides a showdown is needed. Unfortunately, she arrives too late for that conversation---he's lying in a pool of blood, s ...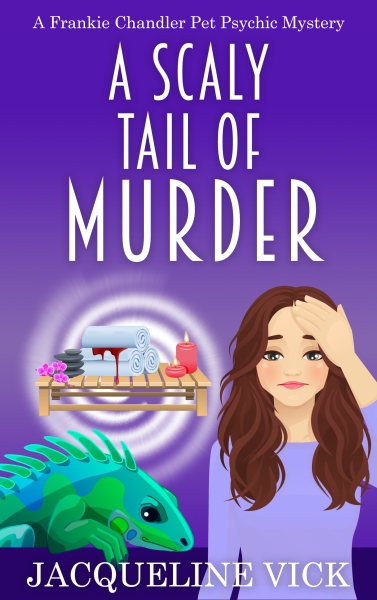 Frankie Chandler is finally at peace with her life. She's engaged to Detective Martin Bowers, her pet psychic business is booming, and she's overcome the emotional residue of a past relationship that destroyed her self-respect. Just when everything's going swell, trouble strolls through her front door. Jeffrey Ross, the ex-boyfriend who betrayed her, needs Frankie's help. To get rid of him, she ...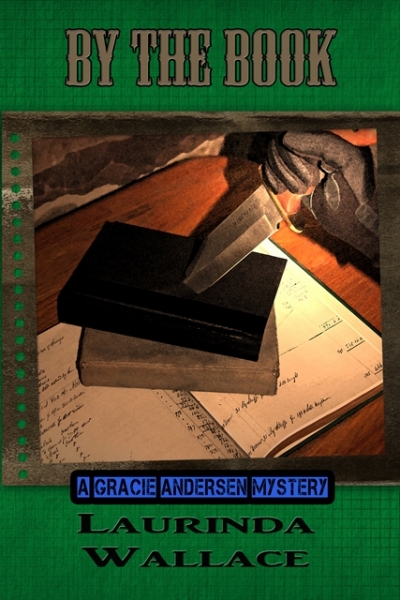 No good deed goes unpunished as Gracie Andersen, owner of Milky Way Kennels learns. Who knew offering hospitality and volunteering at the library would land her in a murder investigation? A valuable Civil War knife, one very frozen body, some "funny" accounting, and a mysterious stalker are adding up to big trouble for the Deer Creek Library. Gracie is determined to track down the murderer during ...