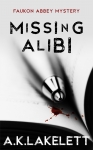 Was it something she wrote?
That's the question investigators, DI Greene, DC Ford, and their journalist friend Carter are asking, when a popular author of mysteries, romance and erotica is found dead after a party. Were her new stories based on facts rather than fiction? Did the erot
...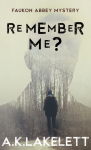 What happens when your past catches up with you? If what you did back then, shows up now?
A seemingly ordinary man, with no enemies is found dead in Tersel Woods, with no identification, not even a mobile phone. Clearly someone wanted him dead, but ...