A high-profile murder case. A resourceful reporter. And a story nobody else can get. TV reporter Stella Reynolds lands in Palm Springs, California to cover the trial of a man accused of killing his business partner in cold blood. He's adamant he didn't do it, and Stella gets a credible tip, off the ...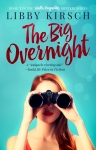 *This is a stand alone book in the Stella Reynolds Mystery Series* Sometimes The End is just The Beginning. When the suspect in a Knoxville shooting confesses on camera, police say the case is closed. But then TV reporter Stella Reynolds gets an anonymous email that changes everything. As she picks ...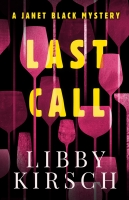 Unfazed after finding a body shoved behind the dumpster of her bar, Janet Black is ready to open for business as usual, until police start eyeing her boyfriend as the possible killer. When the victim's teetotaling daughter decides to take up residence in the corner booth until the murderer is caught ...