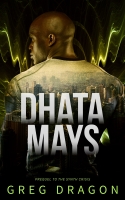 After a devastating war forced humans to rely on synths for survival, the two have learned to coexist peacefully. Until now... When detective Dhata Mays is called in to investigate a homicide, what he uncovers threatens the serenity of this futuristic society. The gruesome murder means only one thin ...
The first three books in the Dhata Mays futuristic detective series. The Synth Crisis series is a set of sci-fi technothriller stories with an enticing noir vibe. If you like robust future worlds, action-packed cyberpunk, and mysteries that keep you guessing, then you'll love Dhata's electrifying mi ...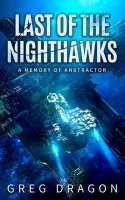 Helga Ate is finally getting her chance. Chosen for a coveted slot in the glorious Nighthawks, Special Forces, she will certainly be able to prove herself as more than a half-alien outcast. But when her team deploys to the moon of Dyn, tragedy strikes and Helga is put to the ultimate test--survi ...