NASA Flight Surgeon Dr. Rebecca Sato has earned her dream job. Now she's ready to explore the next frontier…having a family. While responsible for the health of astronauts who fly through space in the International Space Station, her feet are firmly planted on the ground. But at thirty-six, the me ...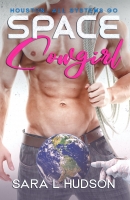 NASA astronaut Julie Starr knows nothing is earned without blood, sweat, and frizzy hair. Recently returned from orbit, Jules is on her way to becoming the youngest Flight Commander ever. So she isn't about to let a creepy stalker derail her goals. Or a chivalrous, wealthy rancher either, for that m ...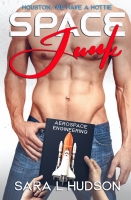 NASA engineer Dr. Jackie Darling Lee is a genius about many things... the male species is not one of them (despite the many cowboy romances she reads). Then a little friendly blackmail from a co-worker has Jackie walking into a Texas saloon ready to initiate Operation Social Life. After making f ...