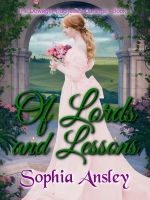 Barely seventeen, beautiful but naive Lady Catherine Gresham prepares for her entrance into London society. She's convinced that she won't meet a suitable suitor at the glamorous dances during her first season, especially when it's cut short. Despite all odds, the heart will hear its own beat. And w ...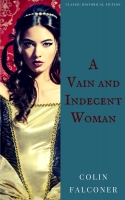 ONE PRINCESS. TWO HUSBANDS. BY ORDER OF THE KING. A princess falls in love with a handsome knight; the stuff of fairy tales, but not very remarkable, even in an age where love was hardly a prerequisite for marriage. It is the princess, Joan of Kent, who is remarkable. Forbidden by the king to marry, ...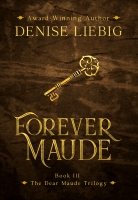 Heartbroken, carrying a bag of antique coins and the heavy burden of her aunt's untimely death, Emily leaves the world of time travel and her beloved husband, Dell, behind. It doesn't take long for her youth, beauty, and valuable coins to assist her in finding a new life in the Italian nightclub ...
"Nick Davis first saw Daniela Simonici in the American Bar of the Athenee Palace Hotel in Bucharest in June of 1940. He couldn't take his eyes off her. The city was full of beautiful women, penniless countesses and fox-furred demi-mondaines looking to be rescued, and until that moment he had spared ...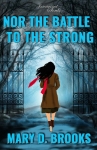 Inspiring historical romance imbued with urban fantasy, a mystery and a search for justice in the sixth novel of the Intertwined Souls Series with Eva and Zoe that asks the question... Will Justice For One Have Life Threatening Repercussions For Many? On the night of November 9, 1938 in Berlin, Germ ...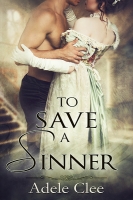 He expected to be the topic of scandalous gossip. Banished to Boston for causing the death of Lord Banbury, Lucas Dempsey vowed never to set foot on English soil again. But when his brother inherits the viscountcy and pleads for his return, the opportunity to show his contempt and loathing for the S ...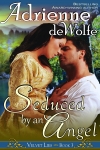 Kentucky belle Seraphina Jones craves a dashing stranger worth kissing. When she spies her handsome, half-naked hired hand at the riverbank, she thinks her dreams of romance have come true. But this Texican is wanted for murder.

Jesse Quaid can't let Sera's sweet kisses distract him fr ...
Daughter of spies For a chance at true freedom, Paulette Heardwyn needs the fortune left her by her inscrutable father. But she doesn't know what it is, where it is, or how to find it, and the only man with answers, the Earl of Shaldon, takes his secrets to the grave. Worse, the dead earl tries to f ...
Loyalty to the Brotherhood comes before all. Including women. Formidable Viking leader Rurik knows the law. His loyalty to the Forgotten Sons is his bond, and no woman will threaten what he's built from the ground up. But the Sons are a roving band of Vikings, and Rurik is growing restless—so when N ...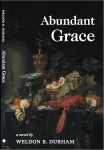 As WWII comes to an end, Grace Lampley returns to her beloved farmhouse in the south of France, only to learn that her work as an undercover agent has led to the physical devastation of her home and the surrounding countryside, leaving her life and future in shambles: mistrusted as a suspected colla ...
The Lady's Choice is the captivating story of Ruthie, a beautiful and shapely farm girl and her elicit and unlikely romance with Salmon, a handsome noble and the nephew of Edinburgh Castle in 1885. In addition to the spicy encounters of Scottish Historical Romance; the storyline also features an emo ...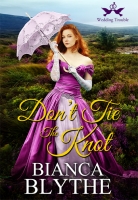 Most weddings might be joyous occasions, but Hamish's older brother Callum is marrying…a commoner. Never mind that he's engaged to an earl's daughter, and they'll lose their family's estate if he marries someone else. Hamish will just have to find a way to stop the wedding. Georgiana Butterworth is ...
Five Degrees of heartwarming to melting stories ─ Five stand-alone swoon-worthy heroes that will leave you breathless from award-winning International, USA Today, and Amazon bestselling authors Pamela Ackerson, Debra Parmley, Teri Riggs, Maggie Adams, and Nia Farrell. * A Rosa for Russell ~ Who in t ...

It's 1942 in German Occupied Greece during World War II, two women, one Greek, the other German must work together to help Jews escape. They have to put aside their mutual antipathy to accomplish their clandestine operation. They know that one wrong move will put an end to their lives. Fourteen year ...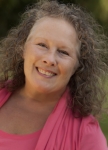 Thanks to their large extended family and unconventional courtship, The Worthingtons have seen their share of scandal and excitement. But nothing has prepared them for this...

...

Will passion revive her long-suffering heart or will she be doomed to a loveless arranged marriage? This is the After Dark, steamy, sexy version of Letitia's story. If you want the Traditional, no sex version, please see "An Honest Deception: Letitia's Traditional Regency Romance." After the d ...
Haunted by scandal, Eden Mallory is determined to start over in a new town. But she won't soon forget the sexy, rugged doctor who rescued her from an outlaw, then rode off into the storm.

After losing his kid-brother to consumption, Dr. Michael Jones is obsessed with saving lives. He h ...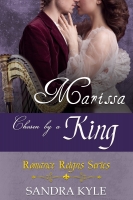 Marissa, a theater musician, desired an escape from her impoverished existence in 17th century France. After watching Marissa perform, King Louis XIV snatched her from the stage only to cast her in his royal court. Marissa plots a betrothal to a marquis to cement her place among nobility. Her plans ...

A Lady of Passion is my "After Dark" version of the The Secret Bluestocking. The stories are nearly identical, but A Lady of Passion is rewritten slightly to allow Isobel and Francis' relationship to have a strong physical component. What would you do if you were intelligent, independent, wealth ...
I will return to you, my love…
Jane Glenforest's father believed she was too young to marry, so he'd stolen her and her newborn son away from the handsome Assiniboine Indian she'd wed and taken her to Surrey, England. In spite of divorce papers and rumors he's wed another, Jane's never forgott ...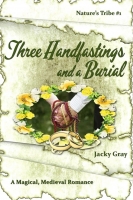 Exactly whose handfasting is this? Senna feels like naught but an inconvenience at her own wedding.
Lyran's father seems determined to take over in his pursuit of power, and Senna worries that the man she's marrying is nothing more than his father's puppet.
Written as a prequel to the He ...
Elizabeth Morrison has inherited a small fortune, but a woman in 1840 doesn't usually go it alone. With her sister Katherine missing and both parents gone to be with the Lord, she has no choice but to find her own way. Her journey takes her through an abandoned orchard, and she falls in love with de ...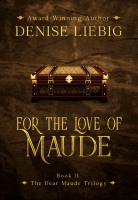 Hiding in history isn't the thrill Emily thought it would be—but neither is time travel. When her husband, Dell, was seriously injured in an accident meant to free her from her past, Emily is left to await his recovery alone.
Traversing time without the man of her dreams becomes a nightma ...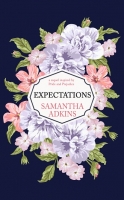 Expectations begins six months after Jane Austen's Pride and Prejudice ends. As a newly married woman, Elizabeth Darcy agrees to throw her first ball as mistress of Pemberley, a large and prosperous household. Meanwhile, her father writes a strange letter encouraging her to produce an heir for her h ...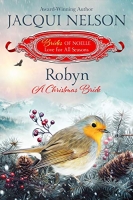 Colorado, 1877. Who's the perfect match for a flame-haired Welsh tomboy who loves driving wagons?

Raised by three free-spirited older brothers, Robyn Llewellyn has learned to fight for what she wants—and now she wants to transform her boss and best friend, Max Peregrine, into a l ...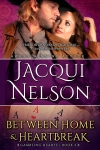 Texas Hill Country, 1879. Who is Eldorado Jane? Long-lost friend or scheming superstar?

Plain Jane Dority vanished while riding in a storm beside her childhood best friend. 18 years later, Wild West trick-riding superstar Eldorado Jane returns to claim her birthright: the Dority ho ...
Lucy Locket, the long-lost granddaughter of a duchess, has never been a part of Society. One day, she was living a secluded life as the prisoner of a criminal, and the next day she was an heiress in a world she did not even remotely understand. She does not embody the typical qualities of a well-bor ...
Lord Marcus Bowles has stained his family's reputation for the last time. Only after spending a scandal-free year restoring some far-flung property can this second son return in good graces. But Marcus isn't one to abandon a lone damsel on a dark country lane. One stolen kiss and Genevieve Turner's ...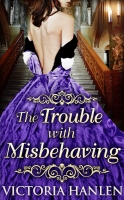 Calista 'CC' Collins is used to being the talk of the town. With her scandalous past she's learnt the hard way that a woman needs to be strong to get what she wants in a man's world. And what she wants is the infamous Captain Beauford Tollier—roguish son of an earl, notorious blockade-runner and all ...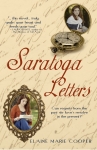 Love and war become intertwined as romance blooms between enemies during the American Revolution. Two hundred years later, descendants wage a similar battle as ancient hostilities stir danger for an unsuspecting woman whose heart is attracted to an adversary from long ago. Two romances, two hundred ...