Book 3 of the Antonello Brother series. Sweet Scifi Romance with a kick. The only warning this book needs is to beware your heart isn't stolen by the hero. --- Hired to steal back a prototype taken by the imperial armada, professional thief Senth retrieves it, but his brother is kidnapped to force S ...
A lost heir to the dragon throne PLUS a curvy witch who meets the man of her dreams PLUS a fight to win the kingdom! Sullivan has been wandering the world alone for so long that he's almost forgotten his dragon. Expelled from his land and forced to live among the humans, he tries to blend in. But wh ...
The sequel to Into Dust: The Thunderbird Chronicles Book 1 Until she learns to control her formidable new abilities, teenager Janey Santiago is in danger. As she discovers a long-hidden family secret and unravels her boyfriend Augusto's disturbing past, she begins to suspect a horrible truth---that ...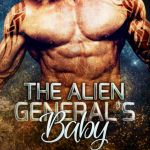 Tempted by an alien warrior... Jillian Landay has clawed her way up from humble beginnings to a successful career as an interior designer. She's no queen of an alien planet like her younger sister, Megan, but she did have a handsome, wealthy husband -- until it all went down the drain over a yea ...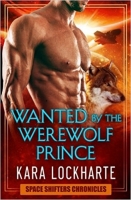 She's bold, fearless and disobedient--which always gets her in trouble. He's controlling, demanding, and superior--which always gets him what he wants. Captain Skye Daring is a space fighter pilot without equal. Rescuing a foreign werewolf prince and his sister from behind enemy lines should be a br ...
San Francisco hasn't been the same since the Great Shake of '08. On the ruins of Fisherman's Wharf, a ramshackle city rises like a mushroom, a strange dichotomy of safety and corruption. In this forbidden city, a monster prowls the corridors and alleys, seeking the nanite-enhanced flesh and blood of ...
A fresh new blend of dystopian urban fantasy, for fans of The Hunger Games, Divergent, or The Mortal Instruments. 16-year-old Daria Grayson is tired. Which doesn't make sense. She's taking her daily dose of miracle-drug Sendrax, just like everyone else. And she's sleeping a full 45 minutes every sin ...
The complete five-book series box set! The Maya civilization has fallen, but their mythology lives on... This complete box set follows the journey of seventeen-year-old Zanya Coreandero, who not only discovers the secrets of her unknown past, but is pulled into a new and unsure future of Mayan myth, ...
Ambrosia Severn went to California to go treasure hunting…what follows will change the course of her destiny. Niven, the man whose excellent collection of limbs and musculature Ambrosia was so privileged to have seen, explains calmly that someone is trying to kill her. A descendant of a star- ...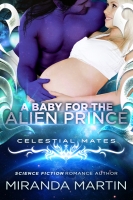 Take a Human female as a mate on the off chance of saving his race? Absurd. At least that's what Prince Elorshin Do'ana thinks. It's true, the Alvan race is dying. There have been no new births in years and if they don't do something, their entire race is doomed. However, Elorshin doesn't want to bi ...
They hunted her mother. They took her father. Now they are after her.
"The new favorite series for YA readers!" —San Francisco Book Review
#1 New Release Teen & Young Adu ...
The sequel to Sleeping With Shadows is here!!! The Sunfire Queen, Sierra, has waited for her chance to rule, thinking life would be better with her mother dead. She was wrong. The Court of Light is in Shambles. Her people are terrified and despise her. She has no friends, no love, and no hope. W ...

Major Dante Regiment must find a way to protect Beth, as the Emperor is not the only one causing chaos in Khandarken. The Emperor has been defeated. New countries have arisen from the ashes of the old Empire. The citizens swear they will never need to fight again after that long and painful war. Bet ...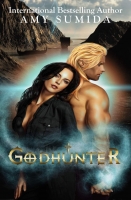 I hunt his kind, but he swears he's on my side. Thor is at my back, guiding me through the crowd, his hand pressing intimately against my spine and his breath brushing my cheek. We're here to stop a crazy Aztec god, but we can't see him. He's hiding behind magic and the men whose minds he's taken. T ...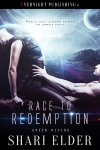 Storm racing. The highest risk sport in the Terran Alliance…and the most lucrative. Elaina Carteret holds the championship title on multiple worlds with all the celebrity, wealth and male attention that comes with it. After a horrific accident, she disappears to resurface as Lainie Carter, a ...
A collection of six folklore retellings that will twist your mind and claim your heart. SHIMMER: A heartbroken boy rescues a mermaid... but is it too late to save her? BETWEEN is about a girl, a genie, and a ton of bad decisions. SUNSET MOON: Eloise doesn't believe in Native American magic--until th ...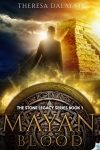 Their empires have fallen, but their mythology lives on... Zanya Coreandero is a seventeen-year-old orphan with only a single friend and no hope for a normal life. Diagnosed with anxiety and night terrors, no one believes her cuts and bruises are a result of an evil entity, and not a brutal case of ...
Lily Carwyn's First Kiss Romances will make you feel like you're falling in love again for the first time! Banleo and Kai-Lynn, a human boy and a beautiful snow spirit girl, meet beside a bubbling brook on the last day of winter. Theirs is a timeless tale of love and destiny.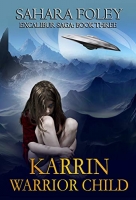 Karrin's family has silver power.

Fear of that power killed her parents and left her a 6-year-old orphan.

Found washed up on a beach with no memory and only a name engraved on a bracelet, Karrin is turned over to 'the Home.' A dark and terrible place for unwanted children. F ...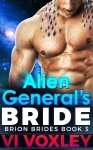 Nothing could have prepared her for the general... This is a 100 k full scifi romance novel featuring a BBW human heroine and a growly alpha male Brion warrior general. It can and should be read as a standalone and has a guaranteed HEA ending! Isolde Fenner had big dreams, but surprisingly enough, t ...
At the Facility, I was used as a human guinea pig for the professor's bizarre whims. Now I have escaped, but I don't know how long I can last in this unforgiving wilderness. Lost and alone, I fear I will fall prey to one of the predators inhabiting this dark forest. But I never expected the predator ...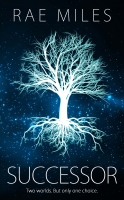 For seventeen-year-old Evan, graduation means the freedom to leave behind her small-town life and find where she belongs. She never expected it to be in a different world. Across time and space, deep in a mysterious jungle, Evan discovers the hidden heritage of her mother's people and her own legacy ...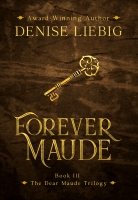 Heartbroken, carrying a bag of antique coins and the heavy burden of her aunt's untimely death, Emily leaves the world of time travel and her beloved husband, Dell, behind. It doesn't take long for her youth, beauty, and valuable coins to assist her in finding a new life in the Italian nightclub ...

USA TODAY Bestseller! 17 Brand-New, Exclusive, Stand-Alone Paranormal Romances. Never before released! Something bewitching hides in the night. Seductive vampires, sexy-as-hell shifters, dominating dragons, and possessive spirits will take your breath away. After one taste of their delicious darknes ...
Can Vampire, Ronan, find and keep safe the Dragon being hunted on his patch? With the weight of the Supernatural Enforcement Bureau behind him, he hopes so. With rogues of all species on its tail, he must fight to save the beautiful beast he thought were mere myths.

DREADFUL LIES. UNEXPECTED LOVE. IMPOSSIBLE TRUTH. It only took one heartbeat to change my life--one chilling phone call in the middle of the night. And then, as if my life didn't already suck, my dad sends my brother and me to some idyllic island for the summer to live with a grandma we ...