A collection of six folklore retellings that will twist your mind and claim your heart. SHIMMER: A heartbroken boy rescues a mermaid... but is it too late to save her? BETWEEN is about a girl, a genie, and a ton of bad decisions. SUNSET MOON: Eloise doesn't believe in Native American magic--until th ...
When an Institute battleship threatens to destroy the planet, Donovan must wage war without modern weaponry. Before the Zebulon crew escaped from Institute-controlled space twenty years ago, Dr. Alexander deleted crucial records about Transfer from Institute files and hoped they could vanish before ...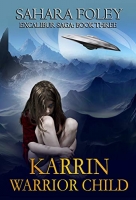 Karrin's family has silver power.

Fear of that power killed her parents and left her a 6-year-old orphan.

Found washed up on a beach with no memory and only a name engraved on a bracelet, Karrin is turned over to 'the Home.' A dark and terrible place for unwanted children. F ...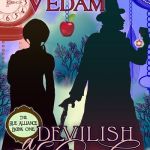 POWERFUL. IN PAIN. AND UNDER SUSPICION . . . Mired in grief, Lady Roselyn Ravenstock avoids the cloying attention of friends, servants and society's well-wishers. Until the day she bumps into a woman who reminds her of her gentle mother. Coming out of her deep-seated sorrow, Rose tentatively befrien ...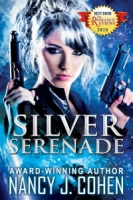 Starship pilot Jace Vernon is forced to flee his home world after being framed for murder. He seeks justice, but a lovely S.I.N. agent gets in his way. Not only does she distract him with her silvery hair and violet eyes, but she counters his every move in the quest to clear his name. As he attempts ...
Book 4 of the Antonello Brothers series. Sweet Scifi Romance with a kick. When Fawni Ruh, a Kin ambassador, visits the capitol planet of the empire, she meets security expert Khyff Antonello, a human. A death in her family forces Fawni to return home, but she can't bear to part with Khyff and takes ...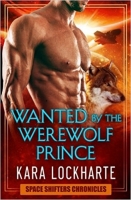 She's bold, fearless and disobedient--which always gets her in trouble. He's controlling, demanding, and superior--which always gets him what he wants. Captain Skye Daring is a space fighter pilot without equal. Rescuing a foreign werewolf prince and his sister from behind enemy lines should be a br ...
What's hotter than an alien with scales? An alien with wings and scales, not to mention a hot body. At 457 Preor years old, Jarek sen Claron is a dragon ready for his final flight into the skies. This voyage to Earth as the War Master of the third fleet will be his final assignment. Once he ha ...
A lost heir to the dragon throne PLUS a curvy witch who meets the man of her dreams PLUS a fight to win the kingdom! Sullivan has been wandering the world alone for so long that he's almost forgotten his dragon. Expelled from his land and forced to live among the humans, he tries to blend in. But wh ...
The Delaney Dare needs a new leader–one from outside, after their own Alpha's actions led to the shifter war. Gage McAvoy has agreed to marry one of the previous Alpha's daughters and try to keep the dare from falling apart. Unfortunately, the daughter he's agreed to marry is ...
Outside is dangerous. Such is the warning Koral has heard for twelve years. Born a product of genetic manipulation, he knows little else of the world beyond the steel walls of his home. When fate gives him the choice between certain death and the unknown, there's no question in what he must ...
The complete five-book series box set! The Maya civilization has fallen, but their mythology lives on... This complete box set follows the journey of seventeen-year-old Zanya Coreandero, who not only discovers the secrets of her unknown past, but is pulled into a new and unsure future of Mayan myth, ...
When you've spent all your life in the same quiet village, what is there to fear? As Clarabelle Weaver passes her seventeenth year, she still lives under the protection and shadow of the Great Lord's fortress. The lord's men patrol the land and keep the villagers safe, but no one has seen or heard m ...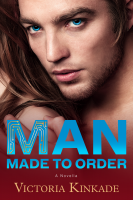 It took an artificial man to help a lonely woman find true love. Leah has devoted her life to her career only to find that success feels empty without someone to share it. When she gets an exclusive offer to buy an artificial human companion designed for intimate situations, she's intrigued. Obvious ...
"A fantasy dystopia with engaging characters in a dark and dangerous society. The Hunger Games meets A Wrinkle in Time." ~Goodreads In the Industrial District of Algea, the history taught to the children is a lie. No one remembers the rule of Princess Effailya, or what happened to her. They only rem ...
Princess Valeda fled Hell to hide from her mad brother, but a war on her realm sees her dragged straight back there to seal a military alliance through marriage. Her betrothed? The Captain of Bloodshed and Slaughter, a royal bastard with blood black as night whose passion for her might prove as dang ...
Shadyia, one of the finest courtesans of The Silver Rose, is caught between the ancient conflict of Order and Chaos when a devious zealot demands she seduces Aaron, a powerful magician masquerading as a wealthy scholar. ...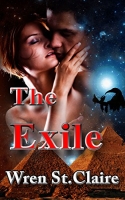 Even gods fall in love. Except Djet, a 4000 year powerful shape changing sorcerer, who manages to so enrage his sister Hathor, the goddess of love, with his ignorance of matters of the heart, she strips him of his powers and locks him in a tomb. Audrey Delany is a student at the American University ...
A single mistake has torn Jayden's life down the middle, leaving him at a crossroads... After an ancient Mayan ceremony goes horribly wrong, Jayden is left to face reality--the girl he once loved is pledged to another. At his breaking point, he steals a cab to leave behind the group of enchanted des ...
The dragon can't remember destroying my world, but he's sure I'm his mate? No 'effin way… Fallon The black dragon hunted me down and took me to his nest where I remain trapped… and confused. This alien invader who destroyed most of my world and helped the Asseptians enslave my people is not what he ...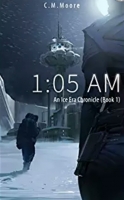 In a dystopian future, an assassin must choose to fulfill a final contract or keep the love of her life alive... Yearning for a normal life, assassin Karmen-Marie has had enough. Enough of surviving contracted hits, and enough of the post-apocalyptic world. Forced to take one last job, Karma sets ou ...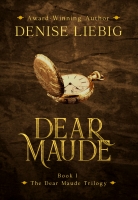 Upstate New York, 2012. Emily Stanton, a sociology major, graduates from college and is obligated to work for the mysterious company that funded her education. But a job with Evergreen Research Corporation is not what she expected. From fancy balls and operas to corsets and kid g ...
1st Place Winner, Fantasy, Royal Palm Literary Award 2014.
When fear exceeds understanding, nothing is as it seems...
Alone for a millennium, since a human murdered her beloved consort, Ashra, the immortal icrathari q
...
Abducted from Earth, officer Addy Dawson is caged with Max, a naked alpha gladiator who claims to be her stud. This mating pair will breed the finest warriors for the Survival Races, a deadly blood sport where the last man alive wins. To rebel against their alien captors means torture, or worse, yet ...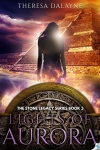 After living her entire life in an orphan asylum, Zanya fears she may actually be losing her mind... Following the discovery of her ancient Maya bloodlines, eighteen-year-old Zanya Coreandero is faced with a daunting responsibility. She must protect the relic stone while Sarian, the underworld gener ...
He must choose - her life - or his freedom. Tam is a warrior of Tribe Argentus. Brutal. Hard. Uncompromising. Resigned to a lifetime alone. Until he finds a woman frozen in space, suffering from a deadly disease. There's only one way to save her – to Bond her to him for life with his mind, his body, ...
When fairy tales turn into nightmares… Ellie Aubrey has spent most of her unnaturally long life hiding her extraordinary abilities from the world. On the run from the shapeshifting wolves who murdered her family, she risks discovery in order to secretly watch over another group of similarly g ...
He's bound to his code, but she's the one he wants. Will love bring them together, or will duty tear them apart? Ardal is sworn to protect women. As the leader of the Hunters, an elite unit of alien warriors, he's bound by a strict moral code to never mate, even if he falls in love. But when their s ...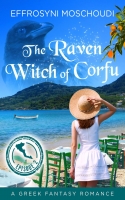 Escape to sunny Corfu but beware... Lizzie does her best to help her brother adjust, and together they set out to do the witch's bidding, in the hope that if they do as she asks she will finally let them be. The witch's ravens are forever spying on them or paying them a visit, but soon the sight of ...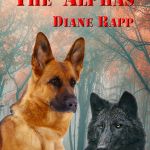 The story takes place in modern day on the planet Earth and is a mix of Mystery and Science Fiction. Has your dog ever stared into your eyes, trying to send you a message you can't quite understand? Learn what happens when you finally "get" that message. What starts off as a perfect day for Carra ...

USA TODAY Bestseller! 17 Brand-New, Exclusive, Stand-Alone Paranormal Romances. Never before released! Something bewitching hides in the night. Seductive vampires, sexy-as-hell shifters, dominating dragons, and possessive spirits will take your breath away. After one taste of their delicious darknes ...
Top psychic spy Fay Avalon saw too much on her latest mind traveling mission and is now on the run from her post-catastrophic dystopian government, searching for the truth and proof. She escapes but is shot down, landing in the arms of the enemy. In Drakker and Arlo's world, women are so rare ...