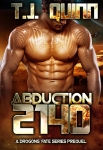 The Slythonians are an alien race well know for capturing the best female breeders in the galaxy.

Extinction is a cruel and very real possibility, As the Zuvrakian alien warrior race is running out of time. Lord Asgar and his crew have searched the galaxies far and wide l ...
He must choose - her life - or his freedom. Tam is a warrior of Tribe Argentus. Brutal. Hard. Uncompromising. Resigned to a lifetime alone. Until he finds a woman frozen in space, suffering from a deadly disease. There's only one way to save her – to Bond her to him for life with his mind, his body, ...
A collection of six folklore retellings that will twist your mind and claim your heart. SHIMMER: A heartbroken boy rescues a mermaid... but is it too late to save her? BETWEEN is about a girl, a genie, and a ton of bad decisions. SUNSET MOON: Eloise doesn't believe in Native American magic--until th ...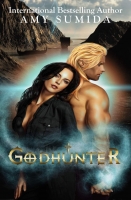 I hunt his kind, but he swears he's on my side. Thor is at my back, guiding me through the crowd, his hand pressing intimately against my spine and his breath brushing my cheek. We're here to stop a crazy Aztec god, but we can't see him. He's hiding behind magic and the men whose minds he's taken. T ...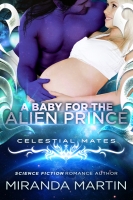 Take a Human female as a mate on the off chance of saving his race? Absurd. At least that's what Prince Elorshin Do'ana thinks. It's true, the Alvan race is dying. There have been no new births in years and if they don't do something, their entire race is doomed. However, Elorshin doesn't want to bi ...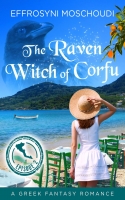 Escape to sunny Corfu but beware... Lizzie does her best to help her brother adjust, and together they set out to do the witch's bidding, in the hope that if they do as she asks she will finally let them be. The witch's ravens are forever spying on them or paying them a visit, but soon the sight of ...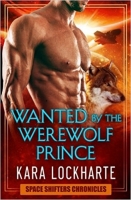 She's bold, fearless and disobedient--which always gets her in trouble. He's controlling, demanding, and superior--which always gets him what he wants. Captain Skye Daring is a space fighter pilot without equal. Rescuing a foreign werewolf prince and his sister from behind enemy lines should be a br ...
The complete five-book series box set! The Maya civilization has fallen, but their mythology lives on... This complete box set follows the journey of seventeen-year-old Zanya Coreandero, who not only discovers the secrets of her unknown past, but is pulled into a new and unsure future of Mayan myth, ...