She must keep her family safe.
He thinks Jesus can be trusted.
Will they join their hearts in the new Millennium?
Santa Cruz County, California. Aahana marked the start of the Misery when her child and thousands of Christians were taken by alien Geebor. Seven miserable years la ...
Saved from a life of suffering, Paloma Delacroix is determined to make the best life possible for herself, and for the four men she loves. Loving them is a challenge she never dreamed she'd be up for and one she refuses to fail. Before they can kickstart the life they all dream of, Thomas, Clay, Kei ...
From NY Times and USA Today Bestselling Author Josie Litton
"The Hunger Games meets Fifty Shades of Grey"--Goodreads
A beautiful young woman awakens in the garden of a secluded estate w ...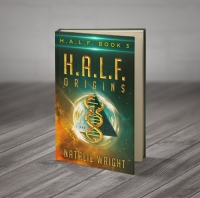 A deadly alien virus spawns an epidemic. Predators attack Europe. And a clandestine organization conspires to profit from chaos and forge a New World Order. In this heart-pounding finale of the award-winning H.A.L.F. series, Tex, Erika and the rest are in a race against time. They fought for their l ...
One man, one woman, one psychotic alien. The race is on to save humanity. Past, present, and future. Mellissa Davis is your average bookstore owner and aspiring romance author until one day an electronic bookpad slides through the mail slot of her small store. Now all she has to worry about is a sex ...
A fresh new blend of dystopian urban fantasy, for fans of The Hunger Games, Divergent, or The Mortal Instruments. 16-year-old Daria Grayson is tired. Which doesn't make sense. She's taking her daily dose of miracle-drug Sendrax, just like everyone else. And she's sleeping a full 45 minutes every sin ...
They hunted her mother. They took her father. Now they are after her.
"The new favorite series for YA readers!" —San Francisco Book Review
#1 New Release Teen & Young Adu ...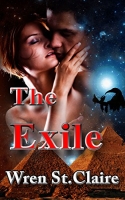 Even gods fall in love. Except Djet, a 4000 year powerful shape changing sorcerer, who manages to so enrage his sister Hathor, the goddess of love, with his ignorance of matters of the heart, she strips him of his powers and locks him in a tomb. Audrey Delany is a student at the American University ...
Not every alien is an enemy, even if he kidnaps you...
Calista is happy with her life of scientific research. She has no need for a man, she has her books, her friends, and her work. Things are fine until her ship is attacked by space pirates and crash lands on a desert planet with heat so in ...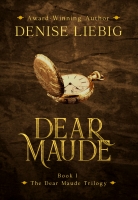 Upstate New York, 2012. Emily Stanton, a sociology major, graduates from college and is obligated to work for the mysterious company that funded her education. But a job with Evergreen Research Corporation is not what she expected. From fancy balls and operas to corsets and kid g ...
The Delaney Dare needs a new leader–one from outside, after their own Alpha's actions led to the shifter war. Gage McAvoy has agreed to marry one of the previous Alpha's daughters and try to keep the dare from falling apart. Unfortunately, the daughter he's agreed to marry is ...
Abducted from Earth, officer Addy Dawson is caged with Max, a naked alpha gladiator who claims to be her stud. This mating pair will breed the finest warriors for the Survival Races, a deadly blood sport where the last man alive wins. To rebel against their alien captors means torture, or worse, yet ...
A lost heir to the dragon throne PLUS a curvy witch who meets the man of her dreams PLUS a fight to win the kingdom! Sullivan has been wandering the world alone for so long that he's almost forgotten his dragon. Expelled from his land and forced to live among the humans, he tries to blend in. But wh ...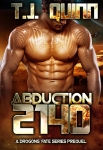 The Slythonians are an alien race well know for capturing the best female breeders in the galaxy.

Extinction is a cruel and very real possibility, As the Zuvrakian alien warrior race is running out of time. Lord Asgar and his crew have searched the galaxies far and wide l ...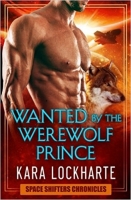 She's bold, fearless and disobedient--which always gets her in trouble. He's controlling, demanding, and superior--which always gets him what he wants. Captain Skye Daring is a space fighter pilot without equal. Rescuing a foreign werewolf prince and his sister from behind enemy lines should be a br ...
When you've spent all your life in the same quiet village, what is there to fear? As Clarabelle Weaver passes her seventeenth year, she still lives under the protection and shadow of the Great Lord's fortress. The lord's men patrol the land and keep the villagers safe, but no one has seen or heard m ...

Lila Jenner left her family to start a new life away from Ramsey Pierce. After decades of rejection, she needs the chance to discover who she is without him. Helping to rebuild relationships between tribes of Svatura is just the opportunity she needs.

Determined that the
...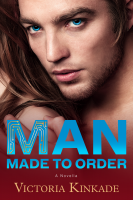 It took an artificial man to help a lonely woman find true love. Leah has devoted her life to her career only to find that success feels empty without someone to share it. When she gets an exclusive offer to buy an artificial human companion designed for intimate situations, she's intrigued. Obvious ...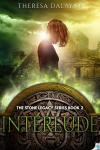 Tara may have spent years in an asylum, but that doesn't make her crazy-just fearless. Dropped in Moscow with a the group of enchanted Mayan descendants, seventeen-year-old Tara Weeble is forced to wait on the sideline while her best friend--the Stone Guardian-- battles to reclaim a friend's soul tr ...
San Francisco hasn't been the same since the Great Shake of '08. On the ruins of Fisherman's Wharf, a ramshackle city rises like a mushroom, a strange dichotomy of safety and corruption. In this forbidden city, a monster prowls the corridors and alleys, seeking the nanite-enhanced flesh and blood of ...
Book 3 of the Antonello Brother series. Sweet Scifi Romance with a kick. The only warning this book needs is to beware your heart isn't stolen by the hero. --- Hired to steal back a prototype taken by the imperial armada, professional thief Senth retrieves it, but his brother is kidnapped to force S ...
Lily Carwyn's First Kiss Romances will make you feel like you're falling in love again for the first time! Banleo and Kai-Lynn, a human boy and a beautiful snow spirit girl, meet beside a bubbling brook on the last day of winter. Theirs is a timeless tale of love and destiny.
He must choose - her life - or his freedom. Tam is a warrior of Tribe Argentus. Brutal. Hard. Uncompromising. Resigned to a lifetime alone. Until he finds a woman frozen in space, suffering from a deadly disease. There's only one way to save her – to Bond her to him for life with his mind, his body, ...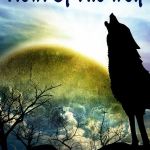 "The concept behind 'Howl Of The Wolf' is absolutely fascinating. Telepathic wolves have been the dominant sentient life-form on the distant plant of Drako for untold years, and each member of the pack carries within them the voices of their ancestors; many lifetimes of soul and memory on which they ...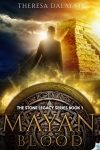 Their empires have fallen, but their mythology lives on... Zanya Coreandero is a seventeen-year-old orphan with only a single friend and no hope for a normal life. Diagnosed with anxiety and night terrors, no one believes her cuts and bruises are a result of an evil entity, and not a brutal case of ...