When Jennifer Summers returns to the U.S. after spending two years in Africa, she has some decisions to make. Should she resume her singing career or continue to live a secluded life out of the spotlight in the hopes that her stalker won't be able to locate her? Years ago Jake Ackerson let Jennifer ...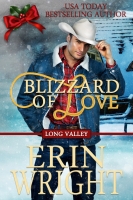 A country boy who hates Christmas for a reason, dammit…
When Luke Nash runs into Stetson Miller down at the feed store, he never expects his friend to strong-arm him into spending Christmas at the Miller farm. Luke has no patience for Christmas cheer or Yuletide song. And th ...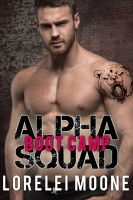 Loyalty... Honor... Dignity...
Just a few short months after the shifter emergence tensions are already running high. Asked to join Alpha Squad to promote cooperation between shifters and human authorities, Eric King is not convinced of its relevance. Despite suspicion that the Secretary ...

Ivy's marriage went seriously sideways three years ago and she still hasn't recovered. She's done with men, except when it comes to sex. She walks into Body Heat determined to score some smoking hot, no-strings-attached fun. Combat veteran Max is just as damaged as Ivy. The million ...

Is he still the boy I fell in love with, or are the rumors true? After all, everyone knows rock stars don't date nice girls. Rock stars *use* nice girls.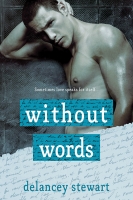 After an accident in the line of duty, firefighter Roberto DeRosa's life is turned upside down. His career fighting fires is over, and he's left with an uncertain future and an injury that makes communicating difficult for him. The only time words flow easily is when they're lyrics ...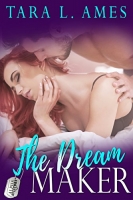 Head Chef and owner of a booming restaurant, Gabby Merrick not only has to prepare for a hurricane, but she has a tough decision to make, too. As much as she wants to marry Andrew Hughes, something is stopping her. In her heart of hearts, she still can't accept the fact that Ethan Hastings, the love ...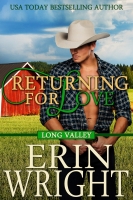 The love of a lifetime, lost but never forgotten…
If he could turn back time, Declan would do things differently. For one, he would've never let go of Iris Blue McLain, the only woman he's ever loved. Fifteen long and lonely years, and the ache in his heart is as painful as ...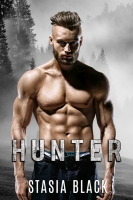 A small town boy. A girl on the run. And one night of passion that changes everything. HUNTER: The best way to get over someone is to get under someone else. That was the saying, right? A year after his wife had left him, Hunter still hadn't taken the advice to heart… until she walked into the bar. ...
An ordinary girl catapulted into an extraordinary world meets two even more extraordinary men—but what will she do when she discovers their sexy secret? Fiona Gillespie moved to London shortly after graduating to take advantage of the opportunities the capital could offer. However, months late ...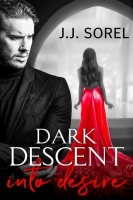 PLEASE NOTE RELEASE DATE APRIL 26 FREE ON KU FROM THEN ON... Hiding his past behind a veneer of sophistication and mystique, billionaire Blake Sinclair is extremely handsome, and by his own admission, an ineligible bachelor who doesn't do relationships. Romance for him is art and beauty. But sex is ...
Kidnap victim Alex Throne literally drops into the arms of security specialist Reese Holt, pulling Holt into a battle against a ruthless drug cartel, personal betrayal, and a specter from Holt's CIA past. Holt agrees to put his team of specialists on the trail of Alex's assailants while he takes on ...
Escaping from her abusive ex-husband, Marissa Simpson returns to her hometown to start over. She spends her days working at the local jewelry store, and the rest of her time is dedicated to mining along Red Rock River, searching for precious gems. Marissa has no intention of getting involved with an ...
When I decide I want something, I get it. And I want her. Billionaire Lawson Heywood is ruthless and unforgiving with his business. He's earned the right to be arrogant. With his broad shoulders and panty-dropping charm, he can have any woman he wants. He sets his sights on a young artist and gets o ...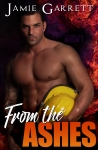 I don't remember what happened. How I ended up in the fire that I was dragged from, unconscious and minutes from death. I don't know what I was doing in a town hundreds of miles from where the police say I live. I don't remember…anything. Not even my own name.

I h ...
When Lana Losers arrives at the biggest real estate conference of the year to receive a coveted award, she has no idea she's about to meet her soul mate. Ken Andrews doesn't believe in fate, yet that's exactly what it feels like when he first shakes the hand of his future wife. Two drinks later, the ...

Jeanie Madison is the girl everyone in Accounting can depend on. She might be the girl-next-door but that doesn't stop her from having naughty thoughts about Steve, the hot guy from Audit who is leading her latest out of town assignment. When her boss passes her over for a promotion in favor o ...
Twice, Senior Airman Jason Moore let The Fixer, a maniacal bomber who's fixated on destroying the Pararescue team, slip through his fingers. Last time, he was the hero for holding the killer captive. Now, he's the goat for letting the guy escape…again. He's got it bad…. Every member on the tea ...
L.J. Garland & Debbie Gould
**SHARED TOO is a sequel to Lily Harlem's popular menage a trois novel SHARED.**


Hospital porter Aaron Miller isn't expecting a very exciting birthday. He and his doctor boyfriend, Blake Colville, are working opposite shifts, leaving Aaron to go home to an empty house and the prospect of another shift the following day. Just as he's leaving work, however, an unexpect ...