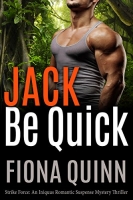 The prayer on her lips is JACK Be Quick. It's been months since ex-Navy SEAL Jack McCullen last saw his fiancée, Suz Molloy. He was on the other side of the world involved in a grueling black ops mission for Iniquus Corporation at the behest of the US government. Mission fail meant a special flight ...
The voices in her head have decided to kill her. Most people joke about hearing voices in their heads. For Chloe Jeffries, they're real. And as the creative force behind one of the most popular shows on television, she has used the constant flood of voices in her mind to her advantage: fuel for ente ...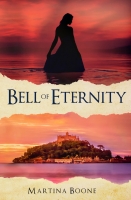 An island castle in Cornwall, family secrets, a kilt-wearing chef, and a historical legend cook up a deliciously magical, heartwarming, and suspenseful new love story from the award-winning author of Compulsion and Lake of Destiny.

Emma Larsen's mother may have been a ...
An introvert, Special Agent Francesca moves to Las Vegas to escape her powerful, domineering mother. On arrival, multiple obstacles challenge her. She needs to approach a father she's never met, a man who doesn't even know she exists. Then she must play the role of a loving fiancée with a stranger. ...