Fragmented, Book One Boston's Crimes of Passion Series! A pulse-pounding thriller! Ms Connally's first murder mystery delivers! Suspenseful...shocking...a psychological thriller-- leaving readers on the edge of their seat. Cameron Quinn is caught in a web of deceit. Protecting her brother from being ...
Colorado, 1878. Can a sister who's lived only for others find freedom with one man? Family has always come first—for both of them. He's never forgiven himself for letting her go. She's never forgiven herself for almost getting him killed.

When Lark and her songbird sisters are se ...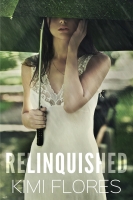 Jules Donovan has been in and out of unsavory foster homes and repulsive motels her entire life. She's known nothing but loss, abandonment, crime, and pain. Now that she's aged out of the system, she can't remember ever having dreams for her future because she's constantly fighting for daily surviva ...
From Book 1: Have you ever made a mistake that keeps coming back to haunt you?On the run from her ex-boyfriends powerful criminal family, Sara Jones hides in Billings, Montana. But when people around her start dying from poisonous spider bites after she receives a mysterious package containing ...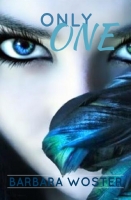 (Romantic Thriller. Additional Note: This book was written for pre-teens/teens/young adults and contains no sexual content).) In her darkest hour, only one can save her. Nefarious businessmen have determined that they want what isn't theirs, and they will resort to whatever measures are needed to ob ...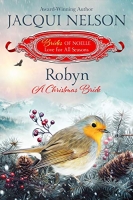 Colorado, 1877. Who's the perfect match for a flame-haired Welsh tomboy who loves driving wagons?

Raised by three free-spirited older brothers, Robyn Llewellyn has learned to fight for what she wants—and now she wants to transform her boss and best friend, Max Peregrine, into a l ...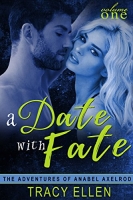 Eyes clash, sparks fly, and worlds collide when Anabel meets Luke, but that's the least of her problems. Many strange things are happening in the town of Northfield, Minnesota and Anabel is a magnet for trouble. From her family to her friends, the sassy, blonde bookseller's perfectly uncomplica ...

How scorching hot can the Caribbean ocean waters get? Find out when sexy billionaires Ty and Taylor Montgomery go on steamy island adventures. The stories in this six book box set will keep you guessing until the very end!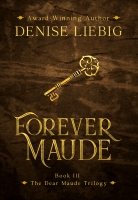 Heartbroken, carrying a bag of antique coins and the heavy burden of her aunt's untimely death, Emily leaves the world of time travel and her beloved husband, Dell, behind. It doesn't take long for her youth, beauty, and valuable coins to assist her in finding a new life in the Italian nightclub ...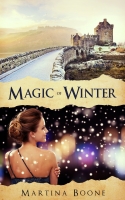 Perfect for the new year and beyond! Award-winning author Martina Boone takes us to a magical setting in the Scottish Highlands to spin a heartwarming standalone novel of love and loss, family and friendship, hope and renewal, small towns and big ambitions.

Cait Fletcher was always ...
One cruise ship. Multiple kidnappers. In the dark waters of the South China Sea, a handful of Black Raven agents are the only hope anyone has of living to see Christmas... Seventy-five of the world's wealthiest gamblers are ringing in the holidays with a high-stakes, three-day tournament aboard the ...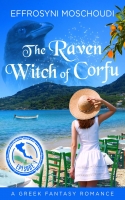 A terrible evil lurks in the mountain… Lizzie is not your average tourist. She may have just arrived on the idyllic Greek island of Corfu, but her mind is not on having a good time. Far from it, Lizzie has a daunting task to undertake: to claim back her twin brother who was kidnapped twenty years ea ...
Winner of the NJRW Golden Leaf Award, a Gold Medal from the Military Writers Society of America, and a Readers' Favorite International Book Award. What do you do when the person you most want to protect is the one risking everything to make sure you survive? It started as a chance encounter on the b ...
Scarlet needs a new job, but Horseman of the Apocalypse doesn't sound good on a resume. Three years ago she followed her companions to Earth in an effort to live human lives. But the moment she left her husband Tyr she knew life wouldn't be worth living. Lonely and longing for her husband, Scarlet i ...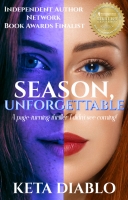 Would you forsake your mother to save the woman you loved? Season Scrimshaw isn't selling the land her parents left her when they died, not even to the gorgeous Rann Brogan who saved her life in the forest. Especially not after she finds out he was in the woods surveying her property. Rann's mother, ...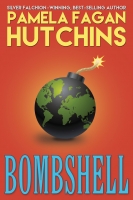 A sassy, sexy, exotic, and lightning-fast romantic mystery. Temp worker by day, lounge singer by night, single mom Ava is having a rough go of it on St. Marcos, until she lands a too-good-to-be-true job with a boss who sends her to New York to record a demo. But when Ava stumbles across the raped an ...
Cate's enemies aren't just surrounding her―they're inside her head. Therapist Cate Duncan has just accepted a job with the MacGregor Group, a unique collective of alternative healers. She's excited by the prospect of honing her empathic healing techniques among others like herself―aura readers ...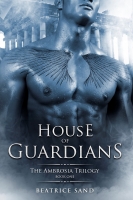 The first installment in a dark, gripping paranormal romance trilogy steeped in Greek mythology: When Laurel moves to Vancouver Island, the last thing she expects is to meet a demigod... A compelling storyline, a trilogy, demigods, mystery, naked wrestling, a handsome hero and gorgeous heroine, roma ...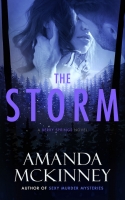 *Winner of the 2018 Golden Leaf for Romantic Suspense*, *2018 Maggie Award for Excellence Finalist*, *2018 Silver Falchion Finalist*, *2018 Beverley Finalist*, *2018 Passionate Plume Honorable Mention Recipient* "The Storm is a beautifully written whodunit, packed with suspense and hot romance. I co ...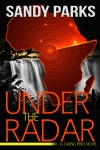 Helicopter pilot Joni Bell believes her life is once again under control after a failed covert rescue mission two years ago cost the life of a dignitary's child. Out of the US military and relocated to South Africa, she test-flies a prototype Special Forces craft unaware her past has already c ...
He's a broken hero. She's a cat burglar in need of rescue. Will love bring them together or tear them apart? Born poor and raised on the streets, celebrated bridge builder and billionaire, Mic Vargas is knee-deep in the construction of a trouble-plagued bridge from Manhattan to New Jersey. He really ...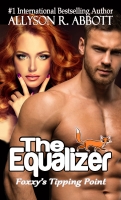 She's the modern-day Equalizer with Robin Hood as a partner… Long ago, she'd accepted being dealt an unfair hand, especially after a recent beating from her pimp, Eddie. Now all she can do is focus on staying alive; which means keeping out of trouble until she's saved enough money to start a new lif ...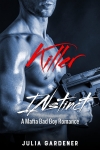 "I had no choice but to turn to the most dangerous man I knew…"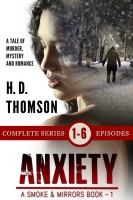 Jake Preston is on borrowed time. If he doesn't stumble upon a miracle and soon, he'll end up dead. And even if he does, he ...
From Book 1: An introvert, Special Agent Francesca moves to Las Vegas to escape her powerful, domineering mother. On arrival, multiple obstacles challenge her. She needs to approach a father shes never met, a man who doesnt even know she exists. Then she must play the role of a loving fiance wi ...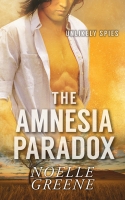 She Can't Remember. He Will Never Forget. Rose Slater wakes up in a third world country with no memories. When an enigmatic stranger shows up precisely when she needs him most, she wants to trust him. A spooky telepathic bond backs up his claim they were childhood sweethearts. Yet there's ...
From Book 1: Someone is stalking women and murdering them in Key West.

Psychics Levi Wolfe and Trudy Tucker join forces to help identify the murderer and stop him. Levi can channel the deceased victims and Trudy can tap into the mind of the killer. As a psychic detective team, ...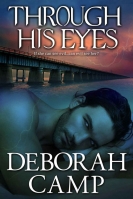 Suspense. Murder. Sexy Romance. Paranormal. This series has it all. Talented narrator Matt Haynes embodies the tortured soul of Levi Wolfe and the kindred spirit of Trudy Tucker perfectly in this quick-moving, exciting, and steamy first novel in the Mind's Eye series. Psychics Levi Wolfe and Trudy T ...
Who killed the vivacious Emily McGuire and laid out her body at the water tower? Orderly, rule-abiding Mia McGuire is the least likely person to answer this question. Lately, her life has taken a downward spiral with her sister Emily's murder, the breakup with her boyfriend, and the loss of her edit ...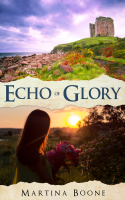 Where Bantry Bay in Ireland meets the wild Atlantic, three lost souls stumble together united by their inability to forgive themselves. A heart-pounding and magical tapestry of romance, history, legend, and complex themes of inequality that resonated as deeply centuries ago as they do today. Perf ...

A lovely American detective's idyllic sail to Mexico ends when she comes face to face with her unfortunate past. But what is unfortunate for Detective Katy Hunter is just the ticket a handsome Latin investigator needs to solve a murder involving a rich, and cartel connected, American yachtsman. The ...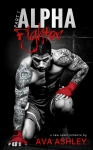 Savannah Santos is on the run. She fled everything she ever knew to follow her career dreams. But she wasn't expecting her new roommate to be her dream guy. For Cooper Quin, being any girl's dream man is nothing new, but he's determined to stay exactly that: a dream. His focus is o ...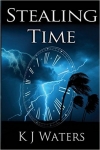 Stealing Time is a fast paced time travel thriller set during the turbulent hurricane season of 2004. As Hurricane Charley churns a path of destruction towards Orlando, Ronnie Andrews and her best friend, Stephanie McKay, scramble to prepare for the storm. Ronnie seeks shelter at her boyfriend's wea ...
Salvatore Broke. On the run. My last job didn't go as planned. The target was supposed to be one guy, but when I showed up, his whole family was there. No Kids. That's my rule. Now, I need money to get out of the country, and I'm running out of time. Mara Daddy's girl. Mafia Princess. I'm not who th ...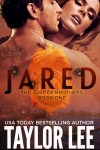 "USA Today best-selling author Taylor Lee does it again! JARED, Prequel Novella, kicks off Lee's provocative new series, The Justice Brothers. The Justice Brothers are dedicated to stamping out injustice in whatever form ...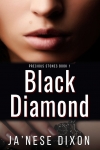 Camille Blackwell, an undercover FBI agent, poses as a jewelry purchaser in an international diamond trading company in hopes of identifying the domestic players in a vicious rebel group suspected of trafficking conflict diamonds. The Bureau requests CIA renegade Marc Fulton's assistance with ...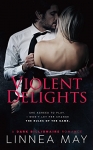 She agreed to play. She agreed to be mine.
I won't let her change the rules of the game.
Violence has always been part of my life. I was angry as a child, underchallenged and neglected, with no outlet for my dangerous rage.
Years have passed, and I'm no lo
...

From USA Today bestselling author Stephanie Queen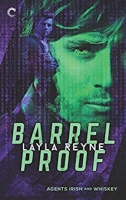 FBI agents Aidan "Irish" Talley and Jameson "Whiskey" Walker can't get a moment's peace. Their hunt for the terrorist Renaud seems to be nearing an end, until a fire allows him to slip through their fingers—and puts Jamie's life in danger. When Jamie is nearly killed, Aidan learns how many forms los ...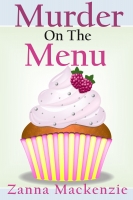 A dead celebrity chef boss. A mysterious and handsome new neighbor. A past she's desperate to forget. Lizzie's got a lot on her plate! A fun romantic mystery with all the right ingredients. Celebrity chefs, a yummy special agent and baking.
Raised in the streets, Knox is a battle-worn MMA fighter with no past, present, or future. Fighting every day just to survive, Knox owns nothing but the pride in his victories and the scars on his hands. When his control snaps and he must flee the city to keep his life, he runs into a stunning woman ...
I grew up with the perfect loving, kind family. My every wish was full filled. I married the most wonderful man, always proud, hard-working and in love with the family we created; two beautiful boys and a daughter, Erica. Life couldn't be better until the secrets of my past surfaced. From my earlies ...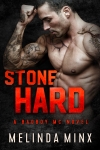 One look, and I'm stone hard. One night, and she's carrying my baby. When I'm not riding my bike, I'm riding a woman, and no one does it better than me. If they want more than a night, they can hit the road. Until I meet her. Joanna Jensson. She's everything I'm not. Innocent ...
Mary Elizabeth has agreed to become a slave to Master Devlin but as time passes, she starts to question her decision. She expected things to get better as time went by, but his treatment of her becomes worse. He loans her out to his friends without her consent, and when she questions him about it, s ...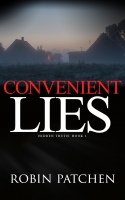 "Of course, no matter where in the world she was, she could never have stayed hidden, not as long as he was willing to kill innocent people until he found her. The question was, had he stopped killing people, or was she next on his list?" --Robin Patchen, award winning author of Finding Amanda and T ...