Welcome to Adams Grove…where the pies are delicious but the lies are to die for. America's beloved country superstar Cody Tuggle never expected to be one of America's most wanted. At least that's how he feels since he's been accused of murdering his scheming agent. Des ...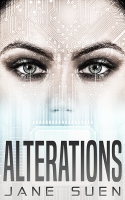 Gigi, Ellen, Lilly… three women so desperate to change their lives that they turn to the mysterious Dr. Kite, who offers them an implant that can control their mind. Will Gigi find her true love? Can Ellen's miraculous, sudden weight loss bring her romance and self-respect? Can Lilly put her bitter ...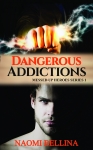 With the aid of an inexplicable super-power, he's determined to conquer any hurdles to gain back his freedom. Except one hot mess of an obstacle he can't get around. An attack leaves thousands of Americans dead or with diminished brain function. As the government seizes control, order is restored bu ...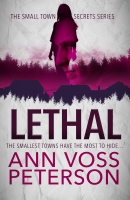 LETHAL
Book One in Small Town Secrets series

A Prison Wedding
Psychology professor Risa Madsen was too late to stop her little sister from marrying incarcerated serial killer Ed Dryden. But it wasn't until he escaped, and took sister Nikki with him, that the ...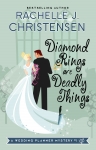 Adrielle Pyper knows how to plan a wedding, and she's especially good at pleasing bridezillas. But when her biggest client and best friend is murdered just three days before the wedding, Adri's world falls apart. She moves to the resort town of Sun Valley, Idaho, and starts from scratch. Thanks to A ...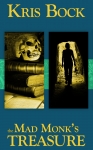 A legendary treasure hunt in the dramatic – and deadly – New Mexico desert.... Reviewers give it a 4.6 star average: "The story has it all – action, romance, danger, intrigue, lost treasure, not to mention a sizzling relationship...." The lost Victorio Peak treasure is ...
Jake: "I make my living by killing people. Drug lords, terrorists, and gangsters. I figure I'm making the world a better place, and getting paid well to do it. I won't hurt an innocent person and I make sure my clients know this. I did my job and I did it well. There was a witness, but I let her go. ...
https://www.amazon.com/Memoirs-Senators-Wife-S-Ford-ebook/dp/B07WZGTPY7 https://www.youtube.com/watch?v=u0iqBX1bOXI Memoirs Of The Senator's Wife is an international best selling saga of a dark romance involving a handsome politician, a forbidden love affair between the politician's wife with a sens ...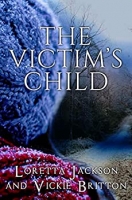 ...AND THE KILLER HAD NO FACE…
Lara Radburn arrives minutes after a crime is committed. She finds her renter, Crystal Mar, a local artist, dead. She has been bludgeoned by one of her own works in progress…the sculpture of a fierce lion. Her four-year-old daughter, Karma, has disappeared. In a f ...
Police Chief Lolly LaTullipe's professional life runs amuck when dead drug dealers start floating up on the beach. Port Serenity, Texas is known for bird watchers and bikini clad co-eds–not murder and mayhem. Lolly's situation becomes even more complicated when a sexy undercover narcotics cop shows ...
James dug up the body and brought it home. But, the dead man is not who he thought it was… James Thomas made a mistake. A mistake that haunts him. A mistake that can't be undone. A mistake that can't be fixed. The only thing he can do now is to find the man who went to great lengths to deceive hi ...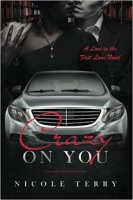 Diane Thompson wakes up in the backseat of her car, shocked to find she's acquired a chauffeur. Realizing she's been inadvertently kidnapped, she swears off tequila—and Chili's—then dials 9-1-1. But her rescue comes at a cost. Her savior, too-macho-for-words Lt. Cole Anderson, refuses to let Diane o ...

When young, New York plastic surgeon Jack Donahue's reputation is destroyed, he changes his name and makes a fresh start in Sydney. Blessed with unique surgical skills and driven by greed and lust, it's not long before Donahue is a multimillionaire but he wants more – much, much mo ...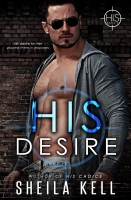 Romantic Suspense BESTSELLER And AWARD WINNER • Will his stubbornness prevent him from trusting the woman he desires? In Sheila Kell's provocative novel of suspicion and need, a handsome security specialist and a feisty FBI agent are tied by grief and attraction… and the fervor of the unknown. He's ...

What happens when the very beautiful and sexy Maria Brooks, now Elena Johnson, a woman hiding out in Provence, France, from the California legal authorities, meets Jordan Kramer, a handsome art theft detective from Los Angeles? He's looking for stolen California paintings reportedly for sale in Prov ...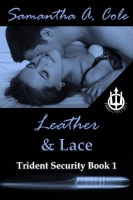 Kristen Anders is starting her life over again after divorcing her cheating husband. An author of several 'vanilla' romance novels, she spiced up her latest one involving BDSM and it became a best-seller. Now she's researching the subject for her follow-up book and manages to get a tour of the elite ...
He always gets what he wants. The seasoned seducer, who probably charms the panties off of every woman he meets. Diego is handsome. Arrogant. Dangerous. Far more dangerous than anyone I've ever met. And with one look from across a crowded room he has me; hook line and sinker, I'm his for the nigh ...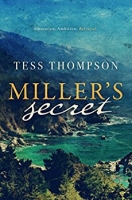 Miller's Secret Obsession. Ambition. Betrayal. Left in an orphanage as a young child, Miller Dreeser vowed to someday live a life of wealth and prestige. He obtained that life, with no thought of the consequence to those he used as puppets on a string to get there. His acceptance into the world of t ...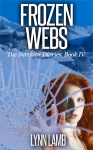 Who did this to us?

If you aren't ready for the answer, then you don't want to hear the next part of this story. Please trust me. If you have come across this diary, this transcript of truth, close it now—burn it—or risk a tear in ...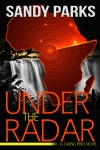 Helicopter pilot Joni Bell believes her life is once again under control after a failed covert rescue mission two years ago cost the life of a dignitary's child. Out of the US military and relocated to South Africa, she test-flies a prototype Special Forces craft unaware her past has already c ...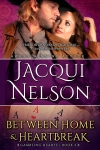 Texas Hill Country, 1879. Who is Eldorado Jane? Long-lost friend or scheming superstar?

Plain Jane Dority vanished while riding in a storm beside her childhood best friend. 18 years later, Wild West trick-riding superstar Eldorado Jane returns to claim her birthright: the Dority ho ...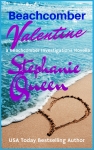 From USA Today Bestselling Author Stephanie Queen
Someone wants Skye Hunter's son, Tyler, and they're willing to kill to get him. On the run for her life, Skye turns to the only person she believes can help her—a complete stranger with a shared past. David Bishop thinks Skye is crazy. But when he realizes she has the same strange phenomenon inside ...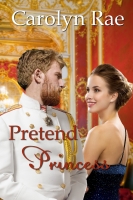 Mistaken by chance for a missing princess, Tricia is caught up in a tangle of excitement and danger while hiding her hopeless love for Cordillera's crown prince. Will the public believe her as the princess as she helps him hunt his missing cousin on the Isle of Capri?

Can she win th ...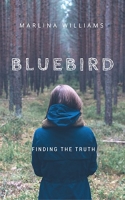 A lovely American detective's idyllic sail to Mexico ends when she comes face to face with her unfortunate past. But what is unfortunate for Detective Katy Hunter is just the ticket a handsome Latin investigator needs to solve a murder involving a rich, and cartel connected, American yachtsman. The ...
She trusts everyone. He trusts no one. In her job as a Sheriff's Department Dispatcher, Cecily Cooper sees plenty of people who could use a second chance. She's created a program to give the less advantaged a fresh start, and thinks her brother's Colorado cattle ranch will be the p ...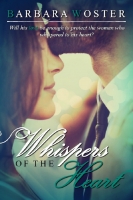 (Romantic Intrigue: Young Adult/Adult) Enjoy your romance with a touch of intrigue. Tragedy shook their worlds, but they found a new beginning in each other's arms. Dalian Rivers and Kathryn McMurray thought love would never find them again, until providence lent a hand. Now, the two of them face fu ...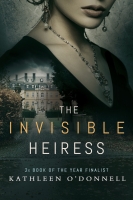 "Dark, disturbing, deliciously inappropriate." – Leslie Wolfe, best-selling author of The Watson Girl. From two-time Book of the Year finalist Kathleen O'Donnell comes a gripping psychological thriller filled with unexpected twists. A psychiatric patient with a dark secret Preston Blair, a blogger w ...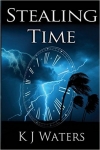 Stealing Time is a fast paced time travel thriller set during the turbulent hurricane season of 2004. As Hurricane Charley churns a path of destruction towards Orlando, Ronnie Andrews and her best friend, Stephanie McKay, scramble to prepare for the storm. Ronnie seeks shelter at her boyfriend's wea ...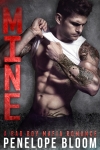 My enemies wish they had never met me, and women wish they could forget me. I'm busy carving a name for myself in the mafia underworld, and I don't have time for the women who chase after me and wanna tie me down. They can get in line for the wildest f*ck of their lives and then they can get lost. I ...

I'm wrong for her in all the right ways. Everyone in the city knows who I am: Vincent Citrione, top capo of the most powerful crime family in the city. If you've got two brain cells to rub together, you're scared sh*tless of me. As for women, I given them the hardest, dirtiest f*ck ...
One cruise ship. Multiple kidnappers. In the dark waters of the South China Sea, a handful of Black Raven agents are the only hope anyone has of living to see Christmas... Seventy-five of the world's wealthiest gamblers are ringing in the holidays with a high-stakes, three-day tournament aboard the ...
Cate's enemies aren't just surrounding her―they're inside her head. Therapist Cate Duncan has just accepted a job with the MacGregor Group, a unique collective of alternative healers. She's excited by the prospect of honing her empathic healing techniques among others like herself―aura readers ...

Monster: Hidden away from society by his criminal father, there lives a man who has never entered the outside world. Now, having taken over his father's business, he has all the money and power he could dream of, yet still he refuses to let himself be viewed by the rest of society. Lily: Traum ...
When Hailey stumbles upon a backpack full of money on her nightly jog, she is forced to flee the security of her secret identity.

Although the sudden appearance of a man that had been flirting with her earlier seems odd, Hailey accepts Parkers help in getting the heavy bag home. ...
Alana is a young woman, unblessed in physical attributes. When Iliamna comes to live her family, it sparks within Alana a burning hatred and a deep desire to rid herself of a woman more beautiful, causing Iliamna to face more trials in her life than ever faced before.
When you're a woman on the run the last thing you need is a complication. A complication that can unravel and expose your secrets, one that can undo the new life you're trying to build. A complication in the form of an irresistable, tattooed guy, that brings out feelings and emotions that are as fri ...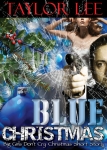 PRAISE FOR Blue Christmas "A Great 17,000 word Christmas short story – part of the Bestselling Sizzling Romantic Suspense "Blond Barracuda " series." RomanceReaderReviews "Gorgeous Army Captain Tiffany Anderson kicks butt with the best of them! And there isn&rsquo ...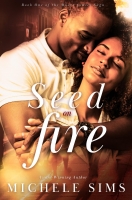 Nothing about their love has ever been typical. Filled with passion, Cade and Lecia's commitment is purely magical. In a world where fantasy and reality collide, Seed on Fire is sure to take you on an unforgettable journey. Kaiden and Alicia Moore, originally from North Carolina, were enjoying a lif ...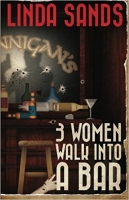 It might sound like a joke, but there's nothing funny about three beautiful women murdered in an Irish pub in Syracuse. The cops think it's an open and shut case, pointing the finger at the dead guy with the gun, bar owner James John Smith. But when a mother of one of the victims hires her lover, Bi ...
Mitch Taylor and Rebecca Sorenson share a secret. Rebecca's job as secretary of Cascade Elementary, the same school she attended as a child, is rewarding. She has a great group of friends, many of whom are married now. And if sometimes she wished it were her up there in that ...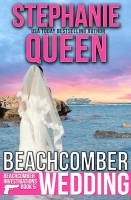 While Dane and Shana are hired to protect a bride from a Russian arms dealer, will the idea of wedding bells inspire romance between the private-eye partners? Or will the notion of love and marriage scare them more than the threat of a bomb at the church? Protecting a bride from a deadly threat is l ...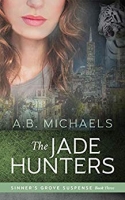 Award-winning jewelry designer Regina Firestone is proud to exhibit her famous grandmother's multi-million dollar "bauble" collection at the grand re-opening of The Grove Center for American Art, known among the locals as "Sinner's Grove." The fact that she's considering modeling the jewels in the n ...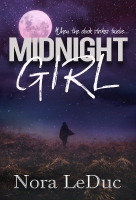 When a teenager mysteriously disappears in Hawick Falls, New Hampshire, Lisa Raynes fears her kidnapper, who recently escaped from prison, is hunting girls again. She also believes he's targeted her for his next victim when she receives a threatening message. To add to her problems, her ex-boyfriend ...
Until tragedy scuttled her dreams, Christina Davenport had been training to become a magician like her father. On her twenty-fifth birthday, a mysterious present reawakens her interest. A pop into the local magic store captures the attention of a charming street performer, who hires her as his assis ...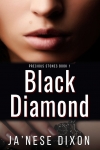 Camille Blackwell, an undercover FBI agent, poses as a jewelry purchaser in an international diamond trading company in hopes of identifying the domestic players in a vicious rebel group suspected of trafficking conflict diamonds. The Bureau requests CIA renegade Marc Fulton's assistance with ...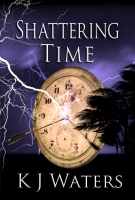 The number one best-selling thriller Stealing Time continues it's "breathtakingly original" journey. Ronnie Andrews returns from eighteenth century London shell-shocked from her first terrifying time travel encounter. Her boyfriend, Jeffrey Brennan, casts doubt on her sanity leaving Ronnie wondering ...
What Lexi wants is a simple life. What she gets is simply terrifying.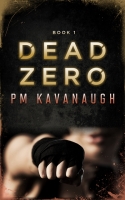 New recruit Anika Washington is desperate to prove herself.
A "zero" in the parlance of U.N.I.T., the counterterrorism agency that recruited her, she's training hard to succeed at her first mission and avoid becoming a "dead zero." Or, even worse for her, to avoid being kic ...
Harrison

My life's work, my passion, is to make the world a better place.

And when I meet the pretty blonde Leigh I'm positive we'll take the company to new heights, along with our newfound romance.

But somebody is determined to stop me and my work, to keep us from a ...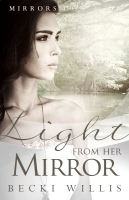 Solid Five Stars from readers!
She thought her past was behind her. In spite of her less-than-normal childhood, things are going well for Kenzie Reese. She has an exciting career as a photojournalist, an active social life, and no contact with her parents. Life is good. She even fa ...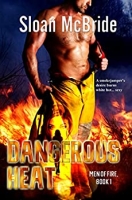 The onset of fire season should be the hottest thing about interviewing smokejumpers for Whitney Storm—until she sees Tom MacKenzie. He set her heart aflame ten years ago, then disappeared. As an emapth who doesn't need emotional turmoil, this six-foot tall dark and dangerous memory has no place in ...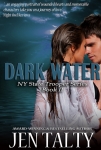 Award-Winning and Bestselling Author Jen Talty

...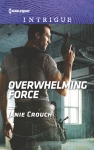 Despite an illustrious career as a top hostage negotiator, Joe Matarazzo is haunted by the past. It was a year ago that three innocent lives were lost under his watch. But Joe isn't the only one who remembers that day. When Joe's exes begin to fall victim to a violent stalker, Joe seeks the help of ...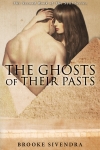 Blood will be shed. Lives will be destroyed. But the power of love should never be underestimated. Zahra Foster is alone again and once more haunted by the night. If Zahra thought Raven's past was bad, nothing could have prepared her for Makare's. While Zahra tries to piece together the fragme ...
He likes control and order. She refuses to be controlled. With his family history, Robert Farrell has faced his fair share of problems. Lucky for him, he's never been confronted with a problem he can't solve. And when someone starts manipulating his business deals and threatening the people in his l ...
Does the Stalker seek revenge, justice, or stolen jewels? The Stalker has tracked a target for thirty-nine years and won't be easily stopped by a pair of ship's detectives. Now DNA profiling might lead to the target, endangering innocents along the way. Natalia and Jason work together on the cruise ...
When you're a sexy billionaire who also happens to be a football superstar, everyone wants to play dirty with you. But someone is obsessed with ruining Heath Montgomery's perfect life. Who is it? And just how far are they willing to go? The only one who can save him is a woman he never expected to m ...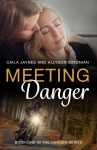 Camden Taylor is a federal agent working undercover in an outlaw motorcycle club, the Wicked Disciples, investigating their heroin operation. When they kidnap a member of another club, Camden has no choice but to blow his cover in order to save the man's life.

Autumn Mason ha ...
Caila Jaynes & Allyson Simonian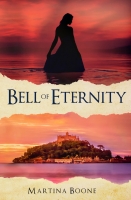 An island castle in Cornwall, family secrets, a kilt-wearing chef, and a historical legend cook up a deliciously magical, heartwarming, and suspenseful new love story from the award-winning author of Compulsion and Lake of Destiny.

Emma Larsen's mother may have been a ...
Bernie Price has nearly everything a twenty-six-year-old heiress could desire. She has a successful modeling career, a beautiful home, and two doting siblings who are always up for joining her on a crazy and lavish adventure. The only thing missing, a man for her to share her dreams with. Turning ...

Black Cat Blues A nightmare waits in the alley . . . Stabbed in an alley behind the Black Cat Blues bar, private investigator Jimmy Daniels clings to life just long enough to tell Maggy Malone a secret. Maggy, a curvy blues singer with a sultry voice and a razor sharp mind is starting her life over ...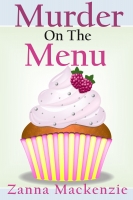 A dead celebrity chef boss. A mysterious and handsome new neighbor. A past she's desperate to forget. Lizzie's got a lot on her plate! A fun romantic mystery with all the right ingredients. Celebrity chefs, a yummy special agent and baking.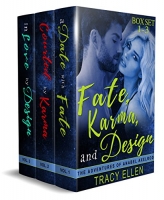 What do you get when a brainy, blonde bookseller who is a magnet for trouble meets a not too tall, deliciously dark, and definitely not handsome new man in town who has his own secret agenda? The Adventures of Anabel Axelrod ongoing series! Welcome to Anabel's world as she banters, spars, and ...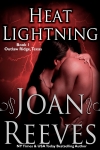 Amnesia stole Tessa's memory--her life! Now her husband has found her, claimed her, rescued her. David's touch makes Tessa throb. Desire flashes between them like heat lightning on a summer night.

Her body know ...
Pinkerton Agent Sadie Michelson poses as a casino singer to investigate a Texas Senator. Before she can cozy up to her quarry, she must get past his bodyguard, William Cassidy, her long-lost lover.

An outlaw seeking redemption, Cass was lured to Texas by the promise of a Ranger badge ...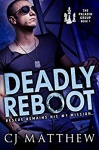 DEADLY REBOOT

Paladin Group Book 1


Fragmented, Book One Boston's Crimes of Passion Series! A pulse-pounding thriller! Ms Connally's first murder mystery delivers! Suspenseful...shocking...a psychological thriller-- leaving readers on the edge of their seat. Cameron Quinn is caught in a web of deceit. Protecting her brother from being ...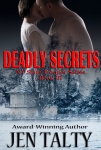 After staring down the wrong end of a gun, not once, but twice, all Patty Harmon had wanted was to have a little fun. She'd spent most her life taking care of everyone else but herself. And while she had a plan for ...
Justice is best served messy. Sometimes love is too.
To the people who prey on the innocent, the mundane, and the "lesser;" whose brute savagery escapes the scales of justice, time and time again; who place no value on a human life...
They're coming for you. ...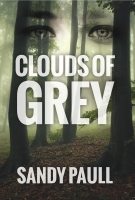 Solving crimes and chasing bad guys is what Cassie Hart does best ... on paper. Never in her wildest dreams did she expect to do it in reality. Sean Hedley and Neil Armstrong both have ulterior motives for trekking into a rainforest with Cassie. Bullets fly and she is left with partial amnesia, wond ...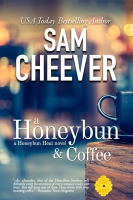 Surprised into hiding in a men's room stall at work, Angie Peterson, owner of the Dunk and Run Coffee Shoppe, overhears two men talking about killing someone named Alastair Honeybun. Picturing a frail, helpless old Englishman, Angie rushes to warn him. There's only one, small problem, Alastair Honey ...
Ex-special ops legend Dane Blaise is staking his life on passing every one of Shana's tests for him. Desperation to keep her with him must be making him crazy or he would never have agreed to take the divorce case. Tough and gorgeous ex-Scotland Yard detective Shana George never expected much from m ...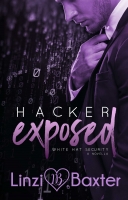 Bridget Boggs carries a lot of guilt over what happened to Alex Ross and his family. She had been good friends with the Ross boys until her greedy father lost part of the Ross family's savings in a pyramid scheme. He went to jail, and Bridget and her family changed their names and went into hiding. ...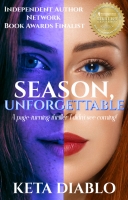 Would you forsake your mother to save the woman you loved? Season Scrimshaw isn't selling the land her parents left her when they died, not even to the gorgeous Rann Brogan who saved her life in the forest. Especially not after she finds out he was in the woods surveying her property. Rann's mother, ...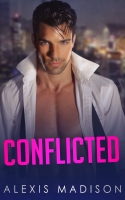 Harlow

Is your sister overbearing? Mine certainly is, always has been.

Rhea thinks that just because she's older than me that she can still make my decisions for me. Not anymore.

Sure, I followed her to Colorado to get away from our father several years ago, but now ...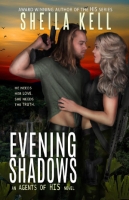 When deception leads to vengeance, it's only your heart you can trust. Time and distance hasn't impacted Ken "Boss" Patrick's love for Samantha "Sugar" Milton. When faced with the chance to move them from friends to lovers, forces out of his control make the stakes impossibly high. His mission to wi ...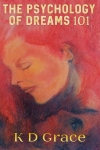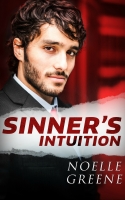 He's Seen Her Future. One Night Won't Change Her Fate. Seconds before a freak accident, a co-worker abruptly moves to sit near Elinor Gunn. His quick thinking and strong hands keep her safe. By the time the corporate jet touches down, Elinor is half in love with Gian Mariani, a darkly beautiful man ...
It's 1841. Identical twins, Lauren and Sage McCain are born into the upper echelons of Southern society but, through the evil act of a lonely midwife, they are separated at birth. As adults, they have both found love, although they live in completely different worlds. Lauren lives on an affluent ran ...
What's your darkest desire? Rough and ready Jonah Cane specialises in fulfilling women's sexual fantasies but how will he act when a virgin walks through his door? When intern Evelyn Ash is assigned to write an article for Missy Magazine, she has no idea what's in store for her. Tasked with acceptin ...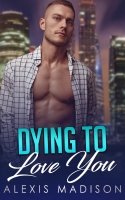 Max

I'm a famous writer with a smashing career and now someone is trying to kill me, but why?

The trouble really starts to heat up after I get to the hospital.

Not only is my life in danger from hostile hospital staff and shady cops, but being with Tara after all the ...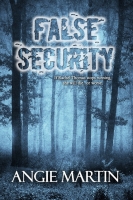 Rachel Thomas longs for normalcy, but if she stops running she could die... or worse. Chased by a past that wishes to imprison her, haunted by dreams that seek to destroy her, Rachel finds solace in a love she could not predict. A love she cannot deter. Mark Jacobson is the man who never needed love ...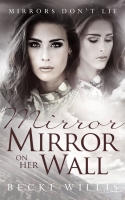 … The forgotten envelope was like the proverbial can of worms… now that she had opened it, she knew the past would come crawling out, one slimy piece at a time…
Photojournalist Kenzie Reese has spent the past eight years trying to forget her past. Now the Mafia is looking for her f ...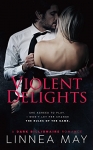 She agreed to play. She agreed to be mine.
I won't let her change the rules of the game.
Violence has always been part of my life. I was angry as a child, underchallenged and neglected, with no outlet for my dangerous rage.
Years have passed, and I'm no lo
...
from USA Today Bestselling Author Stephanie Queen Book 3 in the Beachcomber Investigations series BEACHCOMBER TROUBLE Out of the blue, ex-special ops legend Dane Blaise receives a CIA coded message for Trouble. It's a call to action to help an old associate and friend of his—Oscar. Dane didn' ...
How well do you know those closest to you? Jessica McDonald appears to have it all: a successful London banking career, a happy marriage, and good friends. Then a terrorist bombing rocks London in the wake of the Brexit referendum. She narrowly escapes injury and tends to others wounded at the scene ...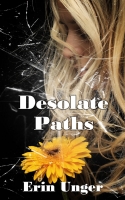 When rehab is Brooke Hollen's only chance at redemption, she runs straight to it. But can she survive the serial killer who hides amongst the damaged and healing? And can she trust Kyle Reston, another rehab resident, who wants to take her under his wing? Or is he responsible for the residents who k ...
It's been ten years since her mother was murdered, but Mary can't move on. And when she finds out new information about her mother's death, there's no stopping her as she seeks revenge on her killer. Packed with action, a crime to solve, and budding romance, Trinity follows Mary as she grapples be ...
Unsure if she's drowning or being saved, all Marlow wants to do is run away. Ensnared in a haunting love triangle, she realizes both boys have holes in their hearts; gaping spaces she can never hope to fill. Scars from loving the same girl, a girl who managed to stay dead. Now she is being hunted, f ...
He was supposed to kill me. I had done the unthinkable. I called the cops on him, on his family, but he let me live. We became friends, and then...we fell in love. Lucy Ives is a foster kid, running from her turbulent past. On her first night in New York City, she accidentally calls the cops on the ...
Parker S. Huntington narrated by Lacy Laurel
A human trafficker. A city suffering economic instability. A man and woman who are the only ones who can fix this mess - or be the ones responsible for the whole world burning... East coast girl Sylvia has been trapped in Portland, Oregon for a year, trying to make ends meet with her tenuously legal ...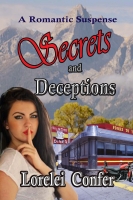 When Avri Lawrence's high school sweetheart leaves her to enlist in the military, she nurses a broken heart. When Dillon returns four years later, their attraction to each other is stronger than ever, but life's experiences has changed them. When her life is threatened she's not su ...
From Book 1: Someone is stalking women and murdering them in Key West.

Psychics Levi Wolfe and Trudy Tucker join forces to help identify the murderer and stop him. Levi can channel the deceased victims and Trudy can tap into the mind of the killer. As a psychic detective team, ...
Angel or Devil in Disguise? Sometimes it's better to stay with the devil you know. When the troubles of home become too much for 18-year-old Isabel Reyes, she takes comfort in the arms of a presumably, gentle man—her Knight in Shining Armor. Soon, she realizes her family drama doesn't co ...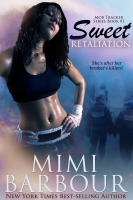 A virgin librarian with hot-chick potential, the conflicts in her story won't let you put the book down. Be prepared for an all-nighter...
She watches the mob kill her twin and is too frozen by fear to stop them. How can she live with that cowardice eating away at her self-respect? Revenge claws ...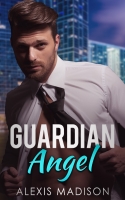 Jack

If I fail, millions will die at the hands of Big Oil.

Ever since I announced my $50 million-dollar anti-fracking campaign, they're aiming to shut me up for good. But I won't relent.

And now that I'm being targeted by a rogue sniper, this pretty little brunette d ...
This omnibus box set edition contains the first three Racing Hearts books by Ruth Gowan: 'Misdirection', 'Switchback' and 'Roadblock', plus a special bonus novella, 'Diversions'. Feel the passion, be in the cars, be on the rallies when you read Ruth Gowan's high octane stories full of heart racing i ...