What are experiences? Can we represent them as a set of measurable parameters that can be replayed? If we researched and succeeded in creating a perfect experience recorder and replay what will happen? "If only pictures and words could capture the beauty of the world around us!!" Vijay could have ea ...
On the frontier world of St. Antoni, you got tough—or you got dead. The Portal to the world of St. Antoni was unsanctioned. Immigrants who reached there were desperate to escape earth. They snuck through the Portal with only what they could carry and faced a new world without earths advanced technol ...
1st Place Winner, Fantasy, Royal Palm Literary Award 2014.
When fear exceeds understanding, nothing is as it seems...
Alone for a millennium, since a human murdered her beloved consort, Ashra, the immortal icrathari q
...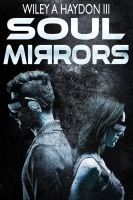 No one knows how human genetics evolved to create Mirrors. No one knows how the evidence of a criminal's last horrendous act can be confirmed in a single gaze of a child's silvered eyes. But just because science can't explain something doesn't mean it can't be used, and this gift is simply too valua ...
2047. Tiny pockets of humanity remain, scattered, and struggling. Civilization has fallen. The Vista has remained isolated since World War Last, a generation earlier, its survivors content with what they have. Their children yearn for the knowledge of the outside world. That knowledge could make the ...

2016 Finalist in "I Heart Indie" Contest She saved countless soldiers in the wars … but does she have the weapons to fight an outbreak? Dr. Emily Shane, veteran of the Sector Wars, is known as "The Angel of Fantalar" for her bravery under fire as a medic. However, the doctor has her own war wo ...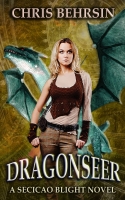 Secicao. A powerful drug of immeasurable power and value, but one that's also destroying the planet. Pontopa Wells is an uncompromising entrepreneur with a dragon and a secicao operation in the Southlands. When she is contracted by King Cini, to incorporate her business with that of the conceited Fa ...
Book 2 of the Antonello Brothers series. The Thieves' Guild tech Senth is about to claim will make him invisible. Finally, the young halfbreed thief will be out of sight, shielded from the taunts humans fire at him. But when that tech reveals he has a human half-brother who's bound by a cruel slaver ...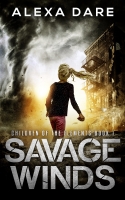 When nature refuses to be controlled, can mankind endure?

A dangerous conspiracy unfolds...
In Author Alexa Dare's whirlwind start of The Children of the Elements series, a clumsy teenage techno-geek struggles to protect kidnapped children from a covert governme ...
In 2263 A.D., the fighting between nations led to a single malevolent prime minister governing Earth—a perfect Utopia made possible by voiding the opposition and exiling the undesirables to another planet. A war changed all that. Five years later, there's one last hope. Chief Donovan Reese, once the ...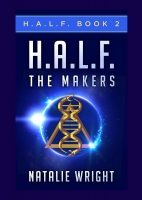 "Conflicts with alien races are given enormous depth in this engrossingly written science fiction novel." ~Forewords Clarion Reviews Roswell. Area 51. The X-Files. You've seen the aliens known as "the Greys" in movies and on T.V. But what if everything you think you know about them is wrong? And wha ...
A collection of six folklore retellings that will twist your mind and claim your heart. SHIMMER: A heartbroken boy rescues a mermaid... but is it too late to save her? BETWEEN is about a girl, a genie, and a ton of bad decisions. SUNSET MOON: Eloise doesn't believe in Native American magic--until th ...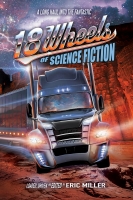 Take a trip through the imaginations of 18 visionary writers as they explore the future of trucking in this science fiction anthology. The speculative stories about rogue self-driving trucks, wormhole hauls through spacetime, defiant Artificial Intelligences, cyborg drivers, the eternal loneliness o ...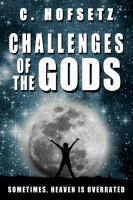 After Mike goes through a gut-wrenching betrayal by his fiancée, he finds himself in what he thinks might be the afterlife. But this is no heaven. The gods made a mistake and created another Earth in a parallel universe, putting both universes in peril. They need someone from his planet to destroy t ...
"A techno-thriller... far more intimate and human than anything Crichton ever wrote." Brian Braden, author of Chronicles of Fu Xi A synthetic stem cell called a biomite can replace any cell in your body. They are infallible. As our percentages of biomites rise, we become stronger, we become smarter ...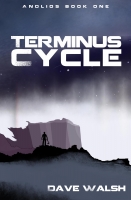 The first novel in Dave Walsh's Andlios series. Humanity never stopped growing or using resources, leaving Earth in crisis. The solution was a mission to send ships of immense proportions out into the expanse of space to colonize neighboring planets. Jonah Freeman was born into the lowest rung of so ...
Escaped gladiator Kedric wants revenge on the Hyborean rulers who bred him for blood sport and genetic experiments. Nothing will stop him from conscripting warriors into his army. But when Myia, a spiritual healer with a body made for sin, infiltrates his soul, Kedric must choose between attacking h ...
Max is a young man living on planet Grailliyn. He is embarking on his solo exploration journey, a coming-of-age rite of passage for his people. His journey takes him into frozen, snow-covered terrain, where he drives a sled team of the planet's crab-like creatures. His route takes him in the footste ...
Outside is dangerous. Such is the warning Koral has heard for twelve years. Born a product of genetic manipulation, he knows little else of the world beyond the steel walls of his home. When fate gives him the choice between certain death and the unknown, there's no question in what he must ...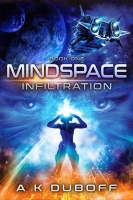 Prevent a stellar civil war... or die trying. When Captain Kira Elsar comes face-to-face with a military assault mech inside a civilian research lab, it's abundantly clear that MTech is up to no good. Illegal alien nanotech experimentation. Clandestine political dealings. Disappearances. Connections ...
Yesterday's crime. Tomorrow's retribution. In the second book of the Amazon genre best-selling Pearseus series, the incessant scheming of the various players and their nebulous puppet-masters has brought about major change. Cyrus is now the new ruler of the Capital, struggling to fight Jonia's r ...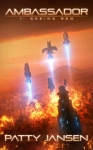 24 October 2114: the day that shocked the world. Young diplomat Cory Wilson narrowly escapes death in the assassination of President Sirkonen. No one claims responsibility but there is no doubt that the attack is extraterrestrial. Cory was meant to start work as a representative to Gamra, the alien ...
A collection of tantalizing tales with more twists than braided hair:

Mystery, murder and mayhem – plus a moment of romance.

Sympathize with a doomed husband and connect with an altruistic robot. Explore an isolated Scottish isle and touch down o ...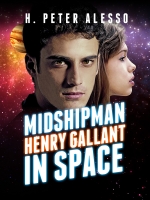 Follow the career of a young officer in the 22nd Century genetically engineered space navy: As the last star fighter in squadron 111, Midshipman Henry Gallant is on his way from Jupiter to Mars. With the United Planets' fleet on the verge of annihilation, he can expect no help as he passes through t ...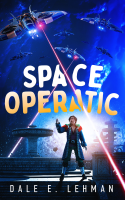 Eternal fame or eternal shame? Hopeless optimist Roberto Maccarone has staked his fortunes on a bold move: he's brought grand opera to the Oort Territories, where there isn't enough culture to fill a petri dish. But it's a tough sell here in the cold dark of the next to last circle of hell, and soon ...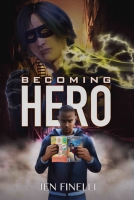 Skye's a comic book superhero with a gun in his hand and a gripe against his author. Every girl Skye's ever dated is either dead or trying to take over the world, and in the series finale, Skye's best friend kills him. 

Or so he thinks. The weapon meant to disintegrate Skye lands him in his author' ...
In a war torn world, one soldier rises above the ashes to take the fight to the enemy. As the cities of New Glasgow lay largely in ruins, Sergeant Rachel Duncan leads her squad against the mechanized iron fist of the Federated Union of Planets. Short on men and materials, the odds are against them. ...

Fear holds God Town in its icy grip. A child has disappeared...
Desperate to find little Emily, the town begins an exhaustive search. By the second day, fear grows that the little girl may be lost forever. Only the woods remain to be ...