A lovely American detective's idyllic sail to Mexico ends when she comes face to face with her unfortunate past. But what is unfortunate for Detective Katy Hunter is just the ticket a handsome Latin investigator needs to solve a murder involving a rich, and cartel connected, American yachtsman. The ...
An art historian finds – then loses – a portrait by Johannes Vermeer in this thrilling art mystery set in Munich, Heidelberg, and Amsterdam. When Zelda Richardson investigates a new lead about a missing portrait by Johannes Vermeer, no one expects her to actually find the painting in a retired art d ...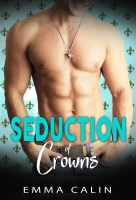 A boy-band heart throb. A violent kidnap. A female cop's daring rescue. A spark to fire the passion of love.

When Sergeant Sophia Castellana stumbles into an international terrorist attack, things are not as they seem. Global forces beyond her grasp sweep her up into an a ...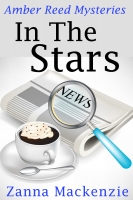 Plunged into the middle of a celebrity murder investigation, horoscope writer Amber Reed is desperate to convince the scarily handsome special agent assigned to solve the case that she can help him catch the killer. Hmm...maybe she shouldn't have wished for more excitement in her life after all!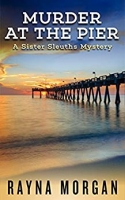 If curiosity killed the cat, what will it do to the Sister Sleuths? Sister sleuths Lea and Maddy are called into action when Lea's adventurous canines discover a dead body under the pier in their beachside community. There's no shortage of suspects since the victim was despised by several people in ...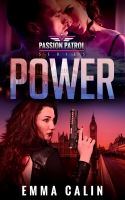 A thug pulls a knife on a mean London street. Rookie cop Olivia Johnston-Denny steps up. When irresistible American congressman Jackson T. Paine intervenes, her life is changed for ever. ​ Olivia is a fiery Scot. Jackson's a cool Oklahoma boy. Feel the heat of the chemical reaction. Tipped as a futu ...
#10days #findthewoman #getthejob #doNOTfallinlove "Child star and hilarious hot mess Maizie Albright trades Hollywood for the backwoods of Georgia and pure delight ensues. Maizie's my new favorite escape from reality." — Gretchen Archer, USA Today bestselling author of the Davis Way Crime Caper seri ...
It's murder at the dog show! When amateur sleuth Clarissa Hayes and her trusty Saint Bernard, Paw, enter a dog show, they expect to find dogs, blue ribbons, and trophies. Not dead bodies. Clarissa's boyfriend is tracking a suspect in the death of a dog fancier. It's up to Clarissa and Paw to provide ...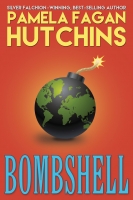 A sassy, sexy, exotic, and lightning-fast romantic mystery. Temp worker by day, lounge singer by night, single mom Ava is having a rough go of it on St. Marcos, until she lands a too-good-to-be-true job with a boss who sends her to New York to record a demo. But when Ava stumbles across the raped an ...
Postmen. Poltergeists. Poteen. When former San Francisco cop, Maggie Doyle, extends her stay in Ireland, dealing with more murder and mayhem isn't on her to-do list. The instant Maggie and her UFO-enthusiast friend discover the dead body of the Whisper Island postman, Maggie's plans to chill for the ...
"Artist and accidental detective Cherry Tucker goes back to high school and finds plenty of trouble and skeletons…Reinhart's charming, s ...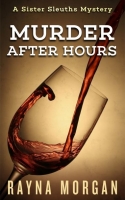 Whose secret is a motive for murder? Sandra is murdered while working late at the office and the investigation drives Detective Elliot crazy because everyone has secrets. Ian is trying to hide illicit activities, Henry has a darker, hidden side, George needs money and will make it any way he c ...

He's running from his past, she's hoping he'll save her future ~~~ Marooned in Baja, Mexico, a Chechen arms dealer is waiting for the right diver to retrieve the deadly cargo on the bottom of the Sea of Cortez. But when the Queen of daytime drama, Leila Hunter Standiford, happens to admire a beaut ...
Sometimes a secret is all you have left. Detective Ngaire Blakes is back on the case when a skeletonized murder victim is discovered---a crime that took place during the Springbok Tours of 1981. A period that pitted father against son, town against city, and police against protestors.. When the vict ...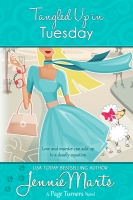 Organized accountant Zoey Allen likes her life neat and tidy. But it goes from managed to messy when a dead body ends up in her apartment on an ordinary Tuesday night. After uncovering a money-laundering scheme in a routine audit at her company, Zoey finds herself the target in a murderous plot that ...
Catering to the pampered paws set took Lucie Rizzo from unemployed to entrepreneur. With her dog walking/chic pet accessory business on the verge of success, Lucie's ready to make a name for herself. One not tarnished by her dad's mobster rep. When an art deal she brokered between clients turns susp ...

Armed with Victorian etiquette and a dead husband, Beatrice Knight arrives in the small colonial town of Nairobi desperate for a pot of tea. But she will need more than that if she is to unravel the mystery of the Ghosts of Tsavo without being eaten in the process. She must endure all manner of inco ...
A divorcee in search of justice. A detective stuck in his old ways. Can an unlikely partnership survive a criminal conspiracy?
Three suspenseful mystery novels. Over 800 pages of justice served with a side of sass.
After her messy divorce, Angelina Bonaparte refuses to let ...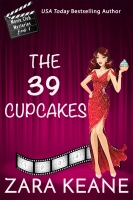 Ex-cop-turned-P.I. Maggie Doyle is stuck chaperoning a group of bratty summer camp kids to an archaeological dig on Whisper Island. After a day of fart jokes, fidget spinners, and fist fights, Maggie's regretting volunteering—and then one of her feral charges discovers a skeleton. At first it looks ...
A TOWN'S TERRIBLE SECRET Two years ago a woman was brutally murdered, her body burned until only ash and shattered bone remained. Police Sergeant Valerie Ryker solved that case, putting psychopath Dixon Hess in prison for life, and becoming the first female police chief of her tiny Wisconsin town. A ...
Carmel McAlistair has a new job and a blossoming relationship with Inspector Darrow of the RNC in St. Jude Without, Newfoundland until a treasure map is unearthed. Pirates, murder, jealousies and tested loyalties swirl in The Iron Dog, the third volume in the Carmel McAlistair series, set on Canada' ...
A hard-driving police detective, Ray Slaverson, is perplexed by two murdered lawyers plus a snake-bit activist found dead in a swamp—all within 24-hours in a Florida Gulf Coast city. In the middle of the mess, Ray's fiancée, Kate Garcia, knows far more than she should, but she has plenty of reasons ...
Who knew a New Year's trip to Budapest could be so deadly? The tour must go on – even with a killer in their midst… Recent divorcée Lana Hansen needs a break. Her luck has run sour for going on a decade, ever since she got fired from her favorite job as an investigative reporter. When her fresh star ...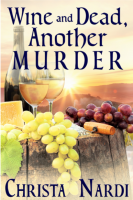 Wine tasting, murder, and more. A murder and a toxic substance in a vineyard would spell doom for the manager of any winery. And when that manager is a woman, a rarity in the wine industry, people are quick to place the blame on her shoulders. Even though Sheridan's husband, Brett, and his p ...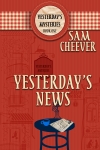 Antiques can be a dangerous business. Especially when you're dealing with a desperate politician, a sexy ex-cop, and a couple of "spirited" companions.

Anna Yesterday owns Yesterday's Antiques in small town USA. When she finds an old newspaper clipping lini ...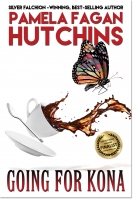 Unforgettable characters, epic love story, page-turning mystery. When her husband is killed in a hit-and-run bicycling accident, it takes all of Michele's strength not to burrow into their bed for the rest of her life. But she promised herself she'd do the Kona Ironman Triathlon in Adrian's honor, a ...
A murdered mistress. An accused mob boss. Can two detectives put their differences aside to find the real killer?
Angelina Bonaparte is starting from square one. After a messy divorce, the middle-aged librarian put down her books and picked up a new gig as a private investigator. When a m ...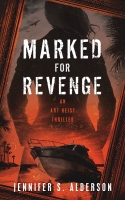 An adrenaline-fueled adventure set in the Netherlands, Croatia, Italy, Luxembourg, and Turkey about stolen art, the mafia, and a father's vengeance. When researcher Zelda Richardson begins working at a local museum, she doesn't expect to get entangled with an art theft, knocked unconscious by a forg ...