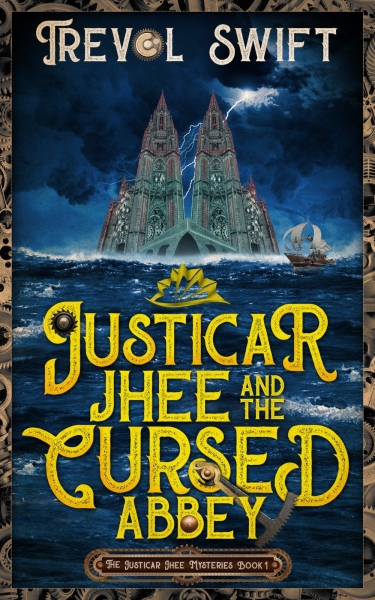 Death stalks the abbey at Tranquility Bridge... On their way from their remote district to the Imperial capital, detective-judge Jhee and her spouses are forced to halt for repairs at a secluded abbey. There is more to the abbey than meets the eye. While there, she is called upon to investigate several mysterious deaths. Trapped by circumstances and with no way for help to arrive, can she uncover ...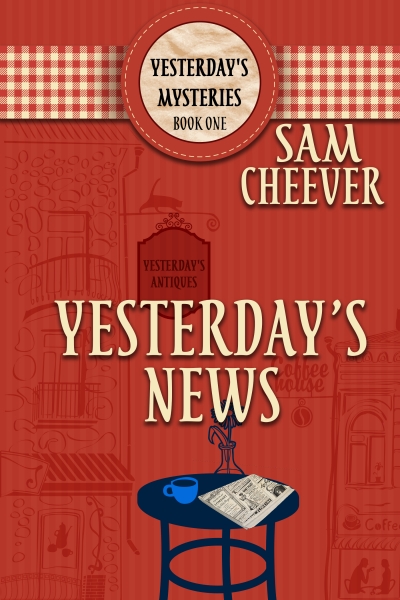 Antiques can be a dangerous business. Especially when you're dealing with a desperate politician, a sexy ex-cop, and a couple of "spirited" companions.

Anna Yesterday owns Yesterday's Antiques in small town USA. When she finds an old newspaper clipping lining the drawer of an antique dresser, she realizes she's never heard the heart wrenching story of abu ...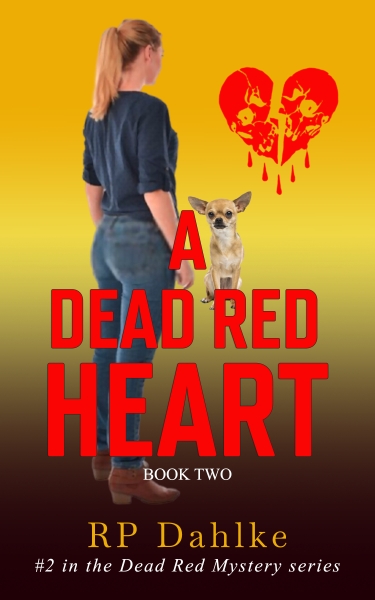 #2 in the Dead Red mystery series When a troubled, homeless veteran covers her vintage Cadillac with paper snowflakes, Lalla Bains decides a showdown is needed. Unfortunately, she arrives too late for that conversation---he's lying in a pool of blood, stabbed with his own scissors. But someone is watching, and now a killer has targeted her for murder.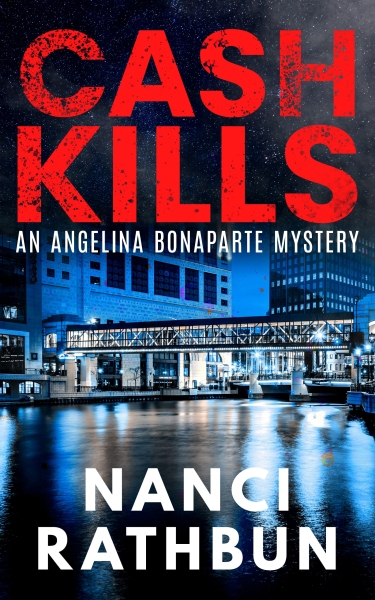 A double murder. A mysterious inheritance. One PI is about to follow the money all the way into a den of thieves…
After surviving a bullet, Angelina Bonaparte was certain she could handle any case that came her way. But when her next client walks through the door with an unexplainable seven-figure inheritance after the death of her parents, the private investigator wonders if she's in ...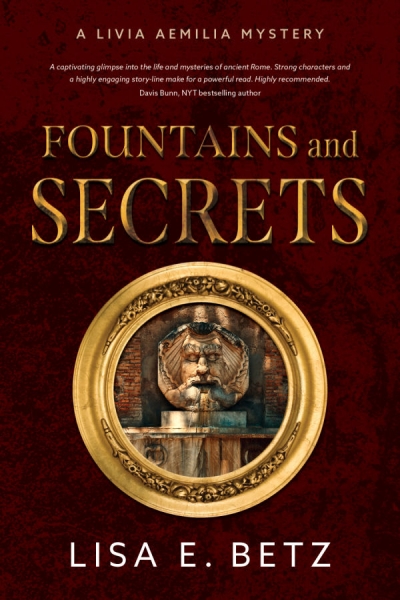 In bustling, affluent ancient Rome during the reign of Emperor Claudius, status matters—yet some dare to ignore it. And some dare to defy social conventions. Inspired by Jesus's radical views, unconventional Livia Aemilia cares little about stuffy Roman dignity. She'd rather help others and solve crimes. But when her new husband forbids her from sleuthing, she continues in secret and soon learns t ...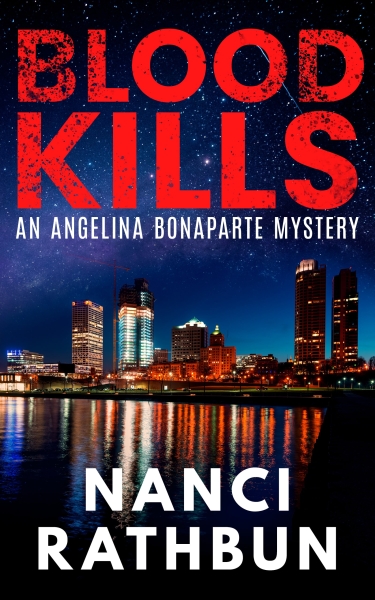 A murdered metal sculptor. A Russian mobster on the hunt. Can a talented PI outsmart a vindictive killer who has her in his crosshairs?
Private investigator Angelina Bonaparte can barely contain her excitement. Thrilled to reunite with her detective boyfriend after an obligatory embargo of several years, she's preparing every detail for his return. But she's forced to put passion on t ...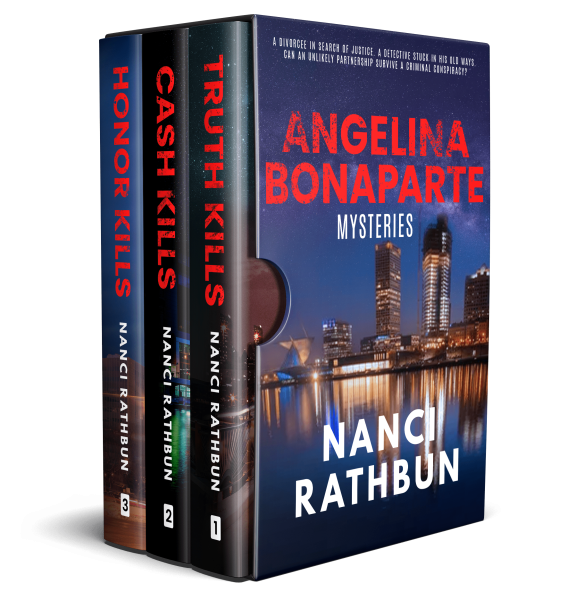 A divorcee in search of justice. A detective stuck in his old ways. Can an unlikely partnership survive a criminal conspiracy?
Three suspenseful mystery novels. Over 800 pages of justice served with a side of sass.
After her messy divorce, Angelina Bonaparte refuses to let any man hold her back. She's even opened a private eye practice to help other victims of relationsh ...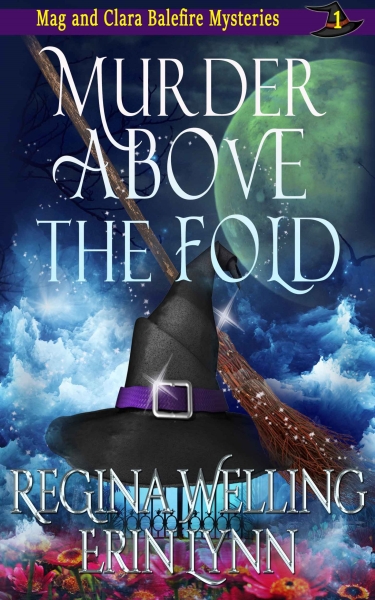 New town…new start…same old problems. When sister witches Mag and Clara Balefire moved to the sleepy town of Harmony, Maine, to take over leadership of the coven there, they thought they'd have achance at a new life. Fate had other plans. The Balefires hardly have time to get unpacked when they stumble over a dead body. Local authorities consider the death an open and shut case, but Mag and Clar ...
ReGina Welling & Erin Lynn
BE THE FIRST TO READ ANNIVERSARY EDITION OF GRADE A STUPID! Stephanie Plum meets Veronica Mars meets The Blacklist in this #1 Amazon Bestseller in Teens Mysteries & Thrillers, Spies and Detective Stories. Darcy Walker is a 15-year-old girl without purpose--pretty but disheveled, clever but directionless, and infatuated with a bad boy. Everything changes when she skips class and finds a dead bo ...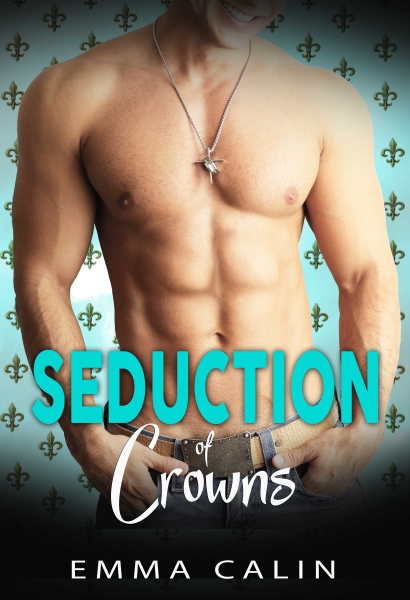 A boy-band heart throb. A violent kidnap. A female cop's daring rescue. A spark to fire the passion of love.

When Sergeant Sophia Castellana stumbles into an international terrorist attack, things are not as they seem. Global forces beyond her grasp sweep her up into an audacious scheme to re-unite a world in chaos Superstar Charles Gonin wants his rescuer Sophia by his ...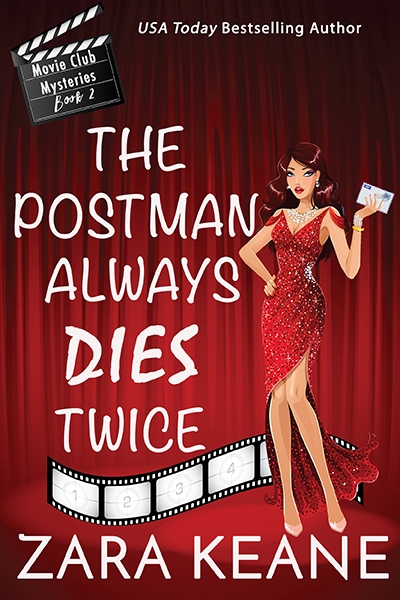 Postmen. Poltergeists. Poteen. When former San Francisco cop, Maggie Doyle, extends her stay in Ireland, dealing with more murder and mayhem isn't on her to-do list. The instant Maggie and her UFO-enthusiast friend discover the dead body of the Whisper Island postman, Maggie's plans to chill for the next two months are put on ice. After Police Sergeant Reynolds, Maggie's handsome neighbor, arrests ...
The Grits are About to Hit the Fan. The Golden Girls meets Married to the Mob in this madcap mystery series packed with Mafioso-style mayhem and a generous dollop of Southern-style sarcasm. When wannabe actress Doreen Diller takes a job with her celebrity crush, his new acting gig takes them on location to St. Petersburg, Florida. What awaits Doreen in the Sunshine State will seal her fate -- in t ...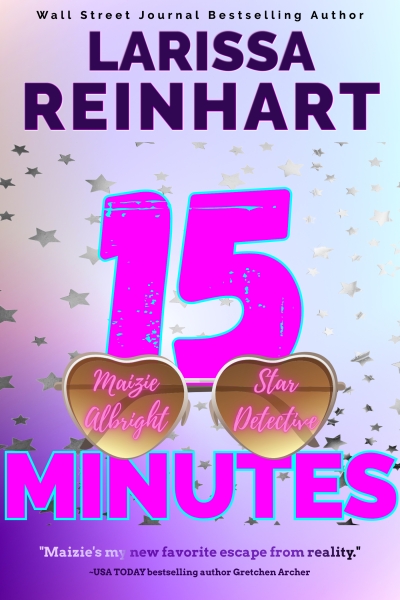 SHE PLAYED ONE ON TV, BUT NOW THAT HER LIFE DEPENDS ON IT, CAN MAIZIE ALBRIGHT ACT LIKE A DETECTIVE FOR REAL? For fans of romantic comedy mysteries like Janet Evanovich's Stephanie Plum series and Meg Cabot's Heather Wells Mysteries. The Wall Street Journal bestselling and international-award winning author Larissa Reinhart brings her readers the first in the Maizie Albright Star Detective series, ...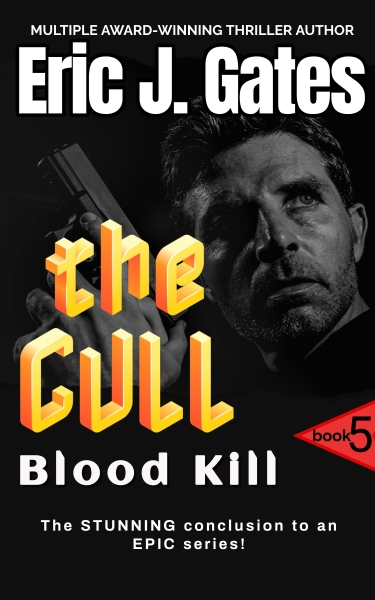 Katie goes through a change that could cost her her life! Amy takes on odds far in excess of her ability to handle them. She's completely off-the-rails. This is NOT the Amy Bree you think you know. For Katie, her most feared enemy is far closer to home than she could have ever imagined. She also learns a secret that will shake her to her very core! And has SANTA gone over to the enemy? This and MU ...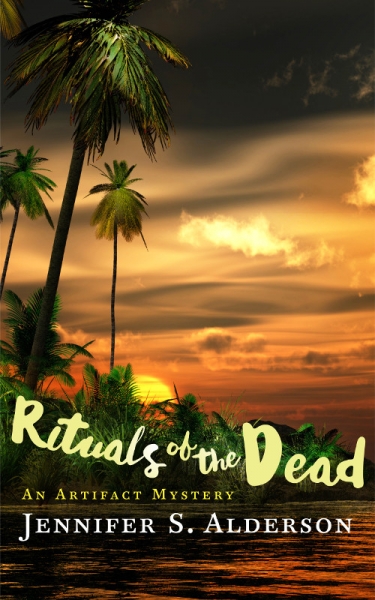 Stolen artifacts, a missing anthropologist and a tenacious amateur sleuth. American art history student Zelda Richardson is back and embroiled in another exciting art-related mystery! This time she's working at an anthropology museum in Amsterdam on an exhibition of artifacts from the Asmat region of Papua – the same area where a famous American anthropologist disappeared in 1961. When the anthrop ...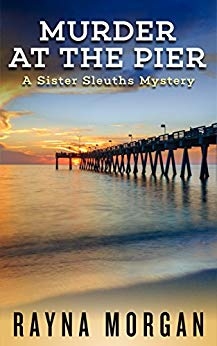 If curiosity killed the cat, what will it do to the Sister Sleuths? Sister sleuths Lea and Maddy are called into action when Lea's adventurous canines discover a dead body under the pier in their beachside community. There's no shortage of suspects since the victim was despised by several people in town including a humiliated fiancé jilted at the altar, angry co-workers jealous of his success, a m ...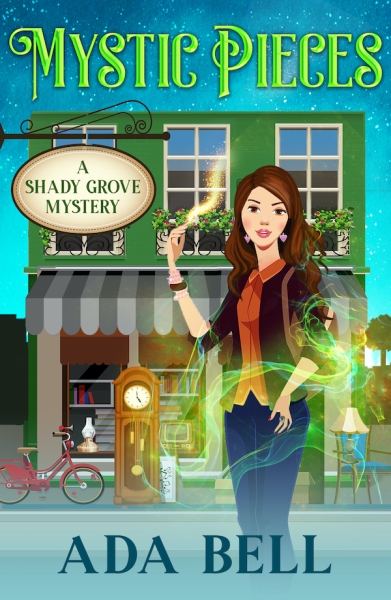 Aly doesn't believe in psychics. Too bad she just had a vision. Future scientists don't see things that aren't real. Aly's got enough on her plate, with finishing her degree and taking care of her nephew and starting her new job at the antique store while drooling over the owner's gorgeous son. No time for visions. Alas, the universe doesn't care what Aly believes. When she turns 21, she starts to ...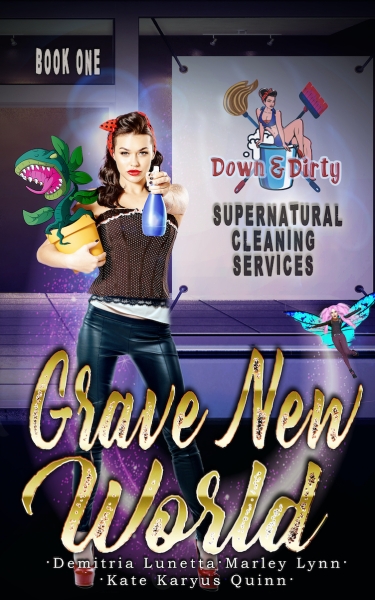 Sometimes you have to play dirty. I'm Paige Harper and I clean up supernatural messes. But my personal life is something I can't seem to straighten out. I accidentally married a fae, and even though we've been divorced for years, Jax still manages to land me in hot water. Like, putting my house on the table at a high stakes poker game type of hot. Now, he's been arrested for murder and the cops wa ...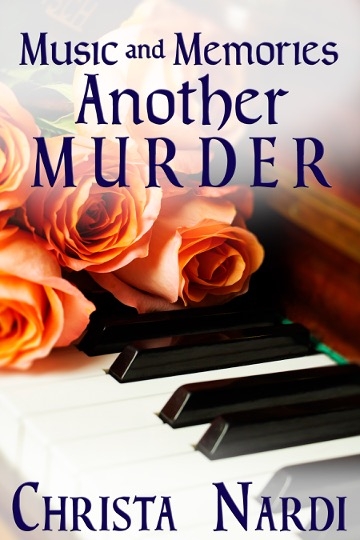 A murdered art teacher, a piano bar, and danger for Sheridan Hendley, amateur sleuth. Sheridan Hendley, amateur sleuth, wants nothing more than a return to routine following their family vacation. The last thing she needs is to find herself involved in another murder investigation. But that's precisely what happens when the victim is one of Maddie's favorite teachers at the high school. While Sher ...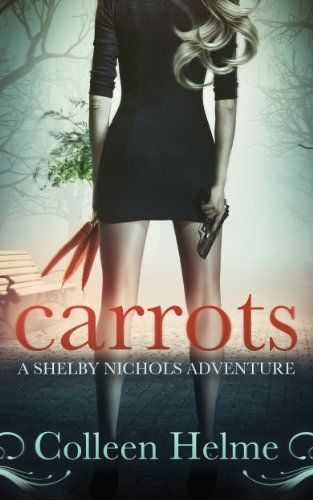 Shelby Nichols is an average woman who is married to the only guy she ever fell for. Her life is organized and predictable, revolving around her husband and two children. All that changes the day she stops at the grocery store for some carrots. As the cashier rings up her purchases, a gunman is busy robbing the bank inside the store. When a customer grabs the robber's mask, he is shot and everyone ...