Summer McKidd is a bright, compassionate 7th grader. She has a good group of friends, which can be a hard feat for someone in junior high. She and her friends love to sing in their choir at school, and this is where her trouble begins. At the fall concert, her friends drag her into a mean prank and ...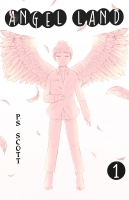 Gabriel Perez has a dream. Thirteen-year-old Gabriel wants to become the Ruling Archangel of Celestia. The catch? He doesn't have wings. And, that means he can't get into one of the eight prestigious guilds. He spends his days polishing wings, dreaming of going to a guild. An unexpected opportunity. ...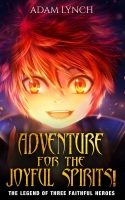 The former Archangel of the arts, Lord Xuohs, has been deceiving dwellers of many lands in order to be allowed inside them. When Xuohs enters these lands, it redesigns these places in many ways, such as changing the color of the sky, repositioning rainbows, reforming flat oceans into fortresses, mak ...
Personal trainer Cassidy Novak garners popularity and fame while starring in a hit reality show. She catches the attention of an obsessive stalker that turns her well-ordered life topsy-turvy. As Cassidy's competitors disappear in a string of murders, she teams up with Zach Gallagher, the photograph ...
When a young crippled orphan finds himself caught on the wrong side of town by a group of highborn youths, his life is forever changed. Left for dead after a vicious attack, Lyric finds himself in the care of a witch. One who knows more about him than he does. With the old witch's help, Lyric will l ...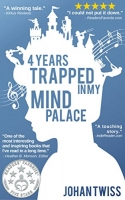 Diagnosed with a rare form of meningitis, a teenage boy is paralyzed from head to toe—trapped in his own mind. To cope with his imprisonment, he retreats to an imaginary world called his Mind Palace, but the lines between reality and time start to blur when he receives a new roommate—an old, outspok ...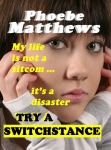 "Life is not a Sitcom...". Toss in boy trouble and Elvy's fall off her skateboard becomes more like the opening scene of a reality show.

Switchstance ...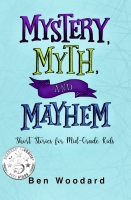 Zombies, and ghosts, and aliens, Look Out!  Hang on as you read six short stories of excitement and adventure.  Thrilling tales for kids 7 and up. For kids who: love fantasy/adventure books told with humor and excitement enjoy stories about friendship, family, and school life  appreciate the ...
Beth forgot her past. What if there's nothing to remember?
Beth has spent six months at the remote Steptoe House in the English countryside and still can't remember a single thing from before her car accident. The doctors say that's normal. They say traumatic brain injuries heal at thei ...
Hundreds of years ago, the Great Death desolated the planet, killing most humans and animals. The world that was reborn is filled with human-animal hybrids. The descendants of humans rule over the others using segregation and subjugation to enslaved and command. Trinity, a sixteen year old P ...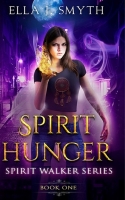 Supernatural creatures on the prowl. Adi has to stop the hallucinations before they get her expelled. But when her dreams start coming true, she's desperate to find answers before she loses her sanity. Honi is the last of the spirit walkers, able to traverse the human and spirit world. He searches f ...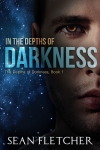 A Top Ten Best YA Finalist at the 2017 San Francisco Writers Conference