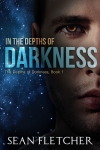 A Top Ten Best YA Finalist at the 2017 San Francisco Writers Conference


Fear holds God Town in its icy grip. A child has disappeared...
Desperate to find little Emily, the town begins an exhaustive search. By the second day, fear grows that the little girl may be lost forever. Only the woods remain to be ...
You know what has come to be but do you know where it began? Before Nisha. Before Adrianna. Before the countries even had names, there were the Star Cities. Ruled each in their own way… all answering to one. Primitiva was born the second daughter of the royal house of Lunaista. She was born for grea ...

Sworn to protect the secrets of their race, marshals are trained to police Weeia hiding among humans. After completing her advanced marshal training, Danni is blown away by her new plum assignment to Paris. But, all is not well in the City of Lights; the offices are a shambles, her boss is apathetic ...
Nick isn't a warrior. He knows some basic karate, but that's it. So when an assassin turns up to settle a blood debt, Nick narrowly escapes with his life. In his haste, he unwittingly flees to Korelios, a place he thought existed only in his eccentric aunt's ancient legends. All too soon, he finds h ...
Harry Dresden for Teens! For generations, the wizards of Candle Paranormal Investigations have helped the people of Boston with everything from garden-variety poltergeists to Eldritch abominations. Sixteen-year-old Henry Candle, however, has no interest in taking over the family business and woul ...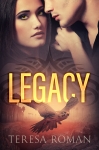 All Jordana wants is to be like her friends instead of her shapeshifter mother who died when she was a kid. So when a stranger claiming to be a scientist offers her a "cure," she jumps in with no questions.&nb ...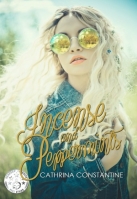 Peace demonstrations, sit-ins, and burning the U.S. flag following the escalation of the Vietnam War are leading to a catalyst known to the world as the Sixties. A musical revolution, flower power, hippies, marijuana, and drugs are carrying the generations—young and old—into a new decade. All the wh ...
A young-adult psychological drama containing two novellas about mental illness.
One hears voices screaming in the shadows; the other burns with self-absorbed hunger.
Every Last Thought:
Sixteen-year-old Tess Davis suffers from schizophrenia, broken since the death of her t ...
The wilderness shows no mercy. A story of love, the lost, and the hunted. In this dystopian journey, survival is key. Behind them, certain death. Ahead, a mystery called Home. The trail isn't what it seems. And Lucy is sick. Some say nobody comes back from Home. And others say they can't
In the buried archives of the Temple of Dust may lie the secret to defeating the Curse, a creature which seeks to destroy 16-year old Ria for the forbidden gifts she possesses. Begin the epic fantasy adventure described as "fast paced and … a wonderful fantasy trilogy" and " ...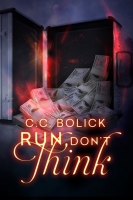 One hundred thousand dollars. A government agency on their trail. Two teens are about to learn their world will never be safe again. In this thrill ride, Angel and Skip go on the run after learning her dad works for a government agency. One of his deadliest enemies is out for blood and Angel could b ...