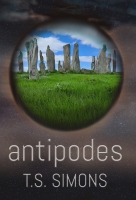 Would YOU be chosen? Cam Mackintosh is in his last year of a science degree at Melbourne University when he is offered the opportunity of a lifetime, the chance to help establish an entirely sustainable community on an island off the coast of Australia following a deadly outbreak. The community i ...
To discover the truth, she will bleed. Was it suicide? Two months after finding her stepmother's corpse, Maddy is still unconvinced. Magic users like her stepmother don't spill their blood without purpose. Blood magic is illegal for minors. But both of Maddy's birth parents are long dead, and the tr ...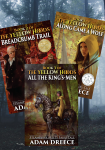 "...intriguing contraptions, appealing characters, snide villains, humor, and an exciting story." — Kirkus Reviews ...