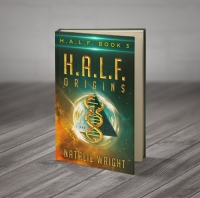 A deadly alien virus spawns an epidemic. Predators attack Europe. And a clandestine organization conspires to profit from chaos and forge a New World Order. In this heart-pounding finale of the award-winning H.A.L.F. series, Tex, Erika and the rest are in a race against time. They fought for their l ...
A teenage girl. A returning extinct species. A murderous alien. Nell is looking forward to leaving the isolation of her beach, and attending University in the city. But when her father reveals she isn't human, but a product of two warring alien species, her life somersaults as ever-increasing ...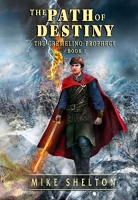 A Prophecy. A Powerful Sword. A Reluctant Wizard. Darius San Williams, son of one of King Edward's councilors, cares little for his father's politics and vows to leave the city of Anikari to protect and bring glory to the Realm. When a new-found and ancient magic emerges within him, he and ...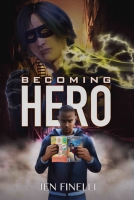 Skye's a comic book superhero with a gun in his hand and a gripe against his author. Every girl Skye's ever dated is either dead or trying to take over the world, and in the series finale, Skye's best friend kills him. 

Or so he thinks. The weapon meant to disintegrate Skye lands him in his author' ...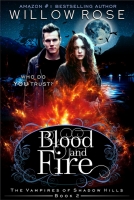 "I wish my parents were immortal bloodsucking vampires," said no one. Ever. Especially not Robyn who is struggling being the only human in a house filled with vampires. Can she keep it a secret that she knows what they are? Meanwhile Jayden's family is revealing secrets of their own and nothing is a ...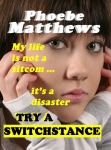 "Life is not a Sitcom...". Toss in boy trouble and Elvy's fall off her skateboard becomes more like the opening scene of a reality show.

Switchstance ...
This book is a WINNER of the Kindle Book Award 2014 Two boys meet on a voyage that transforms their lives. Madu, a young African, is captured by the English slave-trader, Sir John Hawkins. Tom Oakley is a young sailor in charge of the slaves. At first the two boys boys hate each other. But as ...
Personal trainer Cassidy Novak garners popularity and fame while starring in a hit reality show. She catches the attention of an obsessive stalker that turns her well-ordered life topsy-turvy. As Cassidy's competitors disappear in a string of murders, she teams up with Zach Gallagher, the photograph ...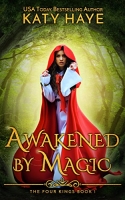 Four kings. One girl. And a magical destiny that binds them. Magic is fading in Charnrosa. The Emperor is killing magicians and hoarding their magic for himself. Kyann doesn't believe in the stories of the four kings from Charnrosa's golden past. She just wants to keep herself and her sister safe fo ...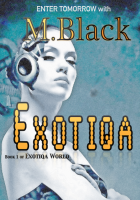 "VERY WELL WRITTEN! SO HARD TO PUT DOWN!" -Amazon Reviewer "WOW, WOW, WOW! NOTHING SHORT OF GREAT!" -Amazon Reviewer Set in the robot cyberpunk year 2055 in British Columbia, Canada, where humans are part robotic and robots are becoming more humanlike, the line dividing the two is becoming less clea ...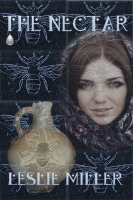 (This book is an ARC, to be published June 30) An Earth without bees... A civilization on the edge of starvation... A hidden journal that might hold the key to humanity's survival. The year is 2031. Bees and other natural pollinators vanish, leaving a panicked population fighting for food and resour ...
Buffeted by savage winds… Author R.J. Merle shakes things up with Book Two of the Children of the Elements series when a teenage hostage computer whiz is caught in a clash between lawless survivalists and a rogue government operation turning supernaturally gifted children into weapons. Hunted, threa ...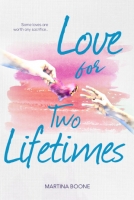 "Heartwarming, lyrical, soulful, and with just the right amount of humor: this book sparkles with authentic, layered characters and beautiful, thoughtful prose." — Jodi Meadows, NYT bestselling co-author of My Lady Jane and My Plain Jane

Two generations, two grea ...