Battle for Earth is an imaginative mix of Sci-fi and Fantasy with plenty of action. Earth has been invaded by alien monsters. Shockwave is an elite special forces team, a diverse group of individuals with unique capabilities. Shockwave is a fitting name for our best hope to overcome the invaders and ...
It was supposed to help her—not turn her into a monster. Now, Lena's stuck with this cybernetic arm, and her friends are terrified of her. And maybe they should be. The arm's artificial intelligence takes Lena's thoughts to the extreme. It acts when she doesn't tell it to, even when she's asleep. Ev ...
They don't know their own magic... 10 quests. If one fails, all fail. And one will never return. ... Melissa is the first. Lost and bewildered after being unceremoniously dumped by her boyfriend, seventeen-year-old Melissa wants nothing more than to curl up with her pain. But then she's summoned by ...
You do not need to have read book 1 to read book 2. After a series of devastating events, a gifted seventeen-year-old Israeli boy becomes the focus of a wager between good and evil when he unwittingly makes a pact with the devil. 232 pages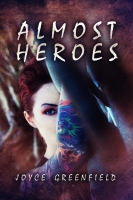 High school senior Santana Harris' parents want her to go to college, to prepare for her future, or---at the very least---to get a job so that she can figure out what life after high school will look like. Santana doesn't want any of that. Convinced that her art will allow her to win a scholarship t ...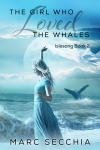 On trial for her life, the Girl who Sang with Whales thought life could not deal her any worse surprises. Little did she know the despicable plans of her enemies would drag her through the Isle of darkness to a new, unimaginable future. Salty adventure for those with a love of pirates, dragons and h ...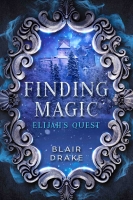 How can you stop a magic war when you don't believe in magic? 10 quests. If one fails, all fail. And one will never return. ... Now it's Elijiah's turn. Life as a seventeen-year-old jock at Gray Cliffs Academy is hard for Elijah Davies. Failing grades? Check. On the headmaster's hit list? Check. ...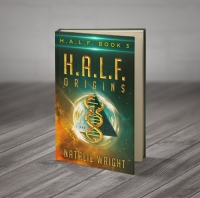 A deadly alien virus spawns an epidemic. Predators attack Europe. And a clandestine organization conspires to profit from chaos and forge a New World Order. In this heart-pounding finale of the award-winning H.A.L.F. series, Tex, Erika and the rest are in a race against time. They fought for their l ...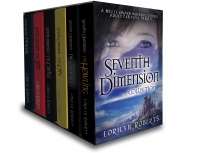 The Seventh Dimension Series Full Box Set includes The Door, The King, The Castle, The City, The Prescience, and The Howling. The Seventh Dimension Series has won over thirty-five book awards. "Time is an illusion until God's appointed time," is the major theme based on A.W. Tozer's quote in The Pur ...
Alice's stories of Wonderland did more than raise a few eyebrows—it landed her in an asylum. Now at 15 years of age, she's willing to do anything to leave, which includes agreeing to an experimental procedure. When Alice decides at the last minute not to go through with it, she escapes with the Whit ...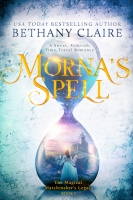 "Morna's Spell" is the SWEET/CLEAN version of "Love Beyond Time" by USA TODAY Bestselling Author, Bethany Claire. This version is for readers who prefer clean language in their stories and love scenes that stay behind closed doors. An ancient spell. A timeless love. Brielle Montgomery finds comfort ...
In this special compilation of books 1 through 3 of the North Oak series, you'll discover and relive Alex's first year at North Oak. The trilogy contains: BORN TO RUN: **FREE** Alexandra Anderson is on the run from the law. When the thirteen-year-old orphan can run no further, she collapses at the g ...
You've heard of the Sand Man. Meet his counterpart, the Sand Maiden.
Alissandra thrills to help her human charges make sense of thoughts that need refinement, problems that need solutions, worries that beg for action, and things they should or shouldnt have said, as she weaves their
...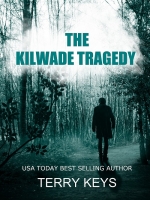 "Amazingly graphic, terrifyingly real-life and current time. A parental must read." Terry Keys, USA Today bestselling author of Lie No More and The Missing pens his most captivating book to date. This is the heart-breaking story about a small-town boy who'd taken everything from everyone until he co ...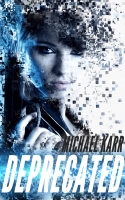 As far as eighteen-year-old Rylee is concerned, every Elect deserves to have his eyes eaten out by rats and his entrails crammed down their own throats. In a time when most people fight just to survive, Rylee and her friends fight to protect Norms from the Elects, the neurologically-enhanced humans, ...