For God School's latest graduate, the adventure continues...
Bernie is a young god who fixes broken universes for a living. Unfortunately, the universe he's working on is in the middle of a civil war caused by Ashok, a murderous wi
...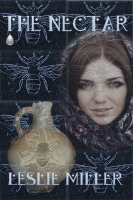 (This book is an ARC, to be published June 30) An Earth without bees... A civilization on the edge of starvation... A hidden journal that might hold the key to humanity's survival. The year is 2031. Bees and other natural pollinators vanish, leaving a panicked population fighting for food and resour ...
Fear cripples Taiyo.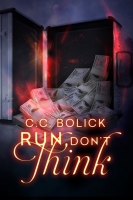 One hundred thousand dollars. A government agency on their trail. Two teens are about to learn their world will never be safe again. In this thrill ride, Angel and Skip go on the run after learning her dad works for a government agency. One of his deadliest enemies is out for blood and Angel could b ...
In the buried archives of the Temple of Dust may lie the secret to defeating the Curse, a creature which seeks to destroy 16-year old Ria for the forbidden gifts she possesses. Begin the epic fantasy adventure described as "fast paced and … a wonderful fantasy trilogy" and " ...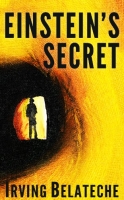 Uncover secrets from the past in this time-travelling adventure centered around history's most notable scientist. From the mind of a Hollywood screenwriter Irving Belateche comes this suspense thriller solving Einstein's final mystery.


---
Finalist, Best Science Fiction Novel, 2016 A ...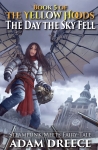 The gripping adventure continues in this international best-selling Steampunk meets Fairy tale series!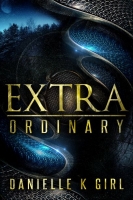 Olessia is a girl like no other on Earth. Powerful and dangerous, she is on the run, desperate to escape the incredible fate that awaits her. Ryder is an everyday highschooler about to discover her world is nothing like she imagined. And those ghosts she sees? Not ghosts at all. A fast-paced scifi ...
Should we dig for the truth when Pandora's Box is a coffin of buried secrets? For twenty-five years, Diana Ferguson's killer has gotten away with murder. When rookie obit writer and newsroom editorial assistant Kris Langley investigates the cold case of the artistic young cocktail waitress who was o ...

Would you protect a girl whose forbidden abilities condemn her to death? Welcome to the world of Myrrah, ruled by the Church of Four Orders - Fire, Earth, Water, and Air. But there exists another gift, dubbed magic, which is considered an aberration by the Church. To be born with the powers of magic ...

Elizabeth has gone through so much lately with her mother's passing. Now she lives with her aunts and she has begun to have nightmares. Only her nightmares are not nightmares at all, but spirit walks. Elizabeth never knew she belonged to a family of witches that dates back centuries. It is believed ...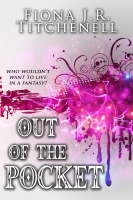 For over a century, the town of Green Beach has frightened its children with the tragic legend of Joshua Thorne. He's the reason it not only locks its doors at night but nails its windows shut. Steeped in romance and revenge, his is the kind of story Angela Ironwright lives for. When the specter of ...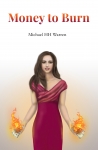 When the young for ...
If you could control minds...would you? It's hard enough for Dawn hiding that she's a teen psychic from her new classmates and new step-family, but it gets even tougher when she learns that ESP spells D-A-N-G-E-R. When Dawn gets involved with a fortuneteller mentor and two girls who share her myster ...
Harry Potter meets Indiana Jones. Will Jasper get out alive? 10 quests. If one fails, all fail. And one will never return. ... Now it's Jasper's turn. When seventeen-year-old Jasper Walker is caught up in a violent storm and flung off the roof of Gray Cliffs Academy along with nine of his school ...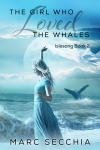 On trial for her life, the Girl who Sang with Whales thought life could not deal her any worse surprises. Little did she know the despicable plans of her enemies would drag her through the Isle of darkness to a new, unimaginable future. Salty adventure for those with a love of pirates, dragons and h ...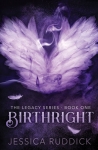 How do you live with yourself when you decide who dies?

< ...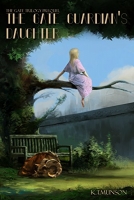 The interplanetary gates require guardians and the reformed demon Malthael is one of them. His adoptive daughter, Elisabeth, is special, but her dangerous ability hasn't awoken yet. Malthael knows it will one day and from then on her life will forever be altered. Malthael isolates her from outside w ...