A Gripping Dark Paranormal Thriller. A Destined Prophecy along with haunting visions and supernatural talents are the norm for the sixteen-year-old, Jordan and her mother Seeley. Together with their formidable angels they find themselves in peril when a wicked sorcerer is determined to fulfill the p ...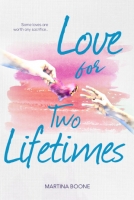 "Heartwarming, lyrical, soulful, and with just the right amount of humor: this book sparkles with authentic, layered characters and beautiful, thoughtful prose." — Jodi Meadows, NYT bestselling co-author of My Lady Jane and My Plain Jane

Two generations, two grea ...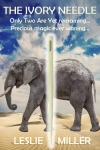 An ancient ivory needle… A desperate plea from beyond the veil… On a trip to Kenya, 16-year-old Chessie Chandler finds an ancient ivory needle and is suddenly connected to the spirit of the eons-dead elephant that was murdered for its tusks... a spirit who begs for her help. The Ivory ...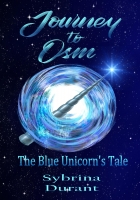 Facing extinction, the Metal-Horned Unicorns of MarBryn are desperate for hope. Any hope. . .So when the Oracle reveals the prophecy promising just that, the remaining members of the tribe pin their future on the birth of a young foal. Hope becomes despair when the baby unicorn is born without metal ...
Harry Potter meets Indiana Jones. Will Jasper get out alive? 10 quests. If one fails, all fail. And one will never return. ... Now it's Jasper's turn. When seventeen-year-old Jasper Walker is caught up in a violent storm and flung off the roof of Gray Cliffs Academy along with nine of his school ...
A collection of six folklore retellings that will twist your mind and claim your heart. SHIMMER: A heartbroken boy rescues a mermaid... but is it too late to save her? BETWEEN is about a girl, a genie, and a ton of bad decisions. SUNSET MOON: Eloise doesn't believe in Native American magic--until th ...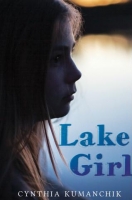 Try as she might, Lily Lane can't remember what happened that fateful night she was left to die on the lake. It's important that she does. Lily needs to discover the truth surrounding her death and move on from this stage of existence. If she doesn't solve the mystery in time, more people could die. ...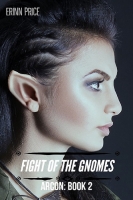 The gnomes aren't out of the woods yet. Just when they think things are going well, the game AIs go and change everything. In a race against time, Yllo and her friends need to find all the races artifacts' to safe guard their Kingdom. The stakes are higher in her real life and her virtual one. They ...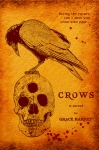 Annie Murphy can sometimes tell the future. It's the past she has trouble with.