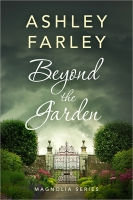 From the bestselling author of the Sweeney Sisters Series comes the much-awaited sequel to Magnolia Nights, a novel of fate, discovery, and determination. All is right in Ellie Pringle Hagood's world. Recently married to the man of her dreams and in anticipation of the big family she's always wanted ...
'Tis the Season for Chaos Wedding bells will soon be ringing in the Lowcountry. All Sam Sweeney wants is to marry her man on Christmas Eve surrounded by family and friends. But emerging complications, some humorous and some not so humorous, threaten to converge and derail the best-laid plans during ...
Set in the South Carolina Lowcountry. Packed with Southern charm and memorable characters Her Sister's Shoes is the story of three sisters—Samantha, Jackie, and Faith—who struggle to balance the demands of career and family while remaining true to themselves. Samantha Sweeney has a ...
Three best friends met every Tuesday for twenty-six years. And then they stopped. From the author of the bestselling Sweeney Sisters Series comes a novel of friendship, family and hope. When new next-door neighbors Georgia, Midge, and Lula first assembled on Georgia's porch in Charleston for sweet t ...
There's a stranger in town. And it's no coincidence when she shows up uninvited at a Sweeney family wedding. All eyes are drawn to this urchin who seems to have washed in with the tide. Before the night is over, the doe-eyed waif charms young and old with her street smarts and spunky per ...