When TJ, a fat neckbeard small time youtuber living with his mom met a strange girl in his one note town, he thought his luck was changing. What he didn't know, on her heels, a deepweb gameshow bent on bringing his hick mountain town to its knees, just for sport.

Unleashing flesh hungry z ...
The last words of a dying teenage car thief set off a race across Europe to find an SUV that may be harboring a terrible secret. If the device that could be hiding in the truck, fell into the hands of t ...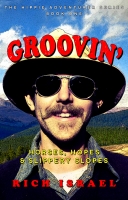 In this lighthearted memoir of adventure and self-discovery, Rich Israel takes us on his journey during the tumultuous 1960s. Eschewing societal norms, he hitchhikes across the country, tries his hand at mining, works at a circus, and rides a horse hundreds of miles through the Rocky Mountain wilder ...
A veteran of battles with mythological demons, Carter stumbles upon something that he feels defies reason. While waiting in a church for Stella, meeting with a cleric-friend who recently returned from Greece, he witnesses something that just does not seem possible. Stella's next book will be a ...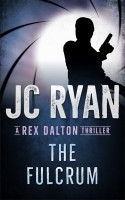 Sometimes one moment, one event, can change our lives forever... March 11, 2004. The Madrid train bombings killed 193 innocent civilians. What the terrorists didn't know was on that fateful day, they also succeeded in creating their worst nightmare. No one knew who he was, what he looked like, where ...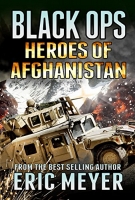 Life is short and justice a rare commodity in the harsh wastelands of Afghanistan. Navy SEAL Lieutenant Rafe Stoner is about to encounter this cruel truth the hard way. An operation goes tragically wrong, and a Taliban sniper team ambushes a UNHCR ambulance. One of the dead is the woman with whom he ...
Marathon is a quiet little Texas town, and it's getting quieter. Kids are vanishing, disappearing like tumbleweeds in the desert wind.

Somebody—or something—is taking them.



Action. Adventure. Romance. Suspense. The Ben ...
When another hulk of a man with a micro-chip appears it really does mean Double Trouble! Tom Bracks is back in the third book in the series, and this time he needs to track down an exact double of himself who is causing mass destruction and killing innocent people. A product of the CIA, Tom has the ...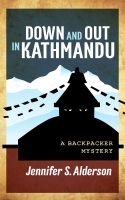 Zelda wants to teach children English and "find herself" in Kathmandu. Ian wants to get stoned and trek the Himalayas. Tommy wants to get rich by smuggling diamonds. How their stories collide will leave you on the edge of your seat! Travel from the dusty, tout-filled streets and holy sites of Nepal ...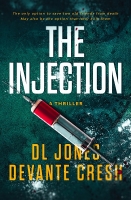 he only thing to save two old friends from death may also be what kills them. Mr. Peters is a successful business owner. Other than dealing with a recent rash of break-ins, he lives a very satisfying life. That was until a childhood friend and brilliant scientist paid him a visit. While the tw ...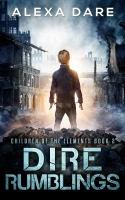 When nature refuses to be controlled, can mankind endure?

Buffeted by savage winds…
Author Alexa Dare shakes things up with Book Two of the Children of the Elements series when a teenage hostage computer whiz is caught in a clash between lawless survivalists an ...
(This book can easily be read as a standalone, even though it's the 4th in the series.)
When Steel picks up a CIA asset with classified intel in the Bahamas, his team is hit hard and the mission blows up.
~The Jack Steel series is now in development for a major m ...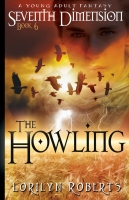 Even though this is the last book in the "Seventh Dimension Series," it can still be enjoyed as a standalone. Just be aware that each book builds on the one before it, so some things may not be as clearly understood. Daniel Sperling enters the Seventh Dimension shortly before the return of the M ...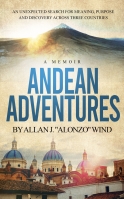 Service is a calling. When one man answered, he would change lives. Allan J. "Doctor Alonzo" Wind had strong views about futurism and fighting society's injustices, even as a boy. He was an early Earth Day activist for environmentalism, and political corruption. In college he joined different cau ...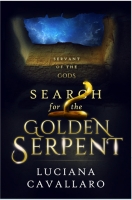 Evan has been having some very strange dreams. The Perth-based architect dismissed an unexpected phone call from an entrepreneur in Greece, asking him to restore his family home, as the ravings of a crank. Until, that is, the dreams begin, each more vivid than the last. A dream encounter with a myst ...
There is a town where vampires own the night and day in hiding. When Wendy and Alice come home from a birthday party and Wendy is attacked but spared, she wants to know why and who saved her.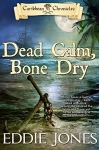 Dead Calm, Bone Dry is a Directors' Choice Finalist
What if you were forced to sail with pirates?
Captured and tried for piracy.
Then sentenced to hang.
Would you trade your body to the crew of the Flying Dutchman to save your soul?
Ricky did.
Some dead men ...
Top Customer Reviews 5.0 out of 5 starsI really enjoyed this book By Ben I really enjoyed this book even though I had not read the previous book The Paladin Project: A Legend is Born (The Paladin Project Chronicles Book 1) I soon caught up with the characters and who was who, but I do advise readers ...
A plane crash in the Amazon jungle... A desperate struggle for survival ... An unexpected discovery. Ecuador. A dream holiday turns into a nightmare when two young men are stranded in the Amazon rainforest after their plane crashes. Desperate to survive, they decide to set off on a daring journey th ...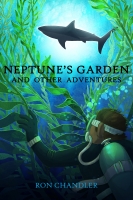 These 12 outdoor adventures will take the reader places they fear to tread from a scuba diver being chased by a great white shark to spelunkers trapped in a den full of rattlesnakes. Other notable adventures include a spooky canoe trip through the Okefenokee Swamp, homesteaders stuck in the midst of ...
Are love of adventure and loyalty traits worth dying for? Maddy is your typical fun-loving drama queen. Her new acting career and adventurous nature put her right in the middle of a deadly poisoning during Act Two of the play. But, does she play too much? Lea is a loyal friend, perhaps to a fault. H ...
WHAT IS THE SUPERHERO MEGA ANTHOLOGY? It is many things, but among them, it is:
-Over 500 pages of independent superhero comics and prose!
-Over $600 of giveaways, including a critique of YOUR work, posters, clothes, music, and of course, tons and tons of books!
-A collection of ...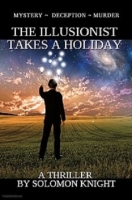 Benjamin Wolf, a highly intelligent and inscrutable man with an intense sense of compassion for the vulnerable and threatened, and an unusual kind of illusionist, is in need of a respite. He sets out on a walking holiday in the Lake District and after a somewhat disconcerting ramble he arrives at Mo ...
In the Wrong Hands, a thriller full of unexpected twists and intriguing characters, delves into the real-life world of DNA editing, where science and science fiction are about to meet and change the face of medicine forever Two unrelated bodies... A homeland security agent is found dead. Shocking ev ...
"Thriller fans who relish international intrigue and settings won't want the story line to end" (Midwest Book Review). Finalist in the 2016 Readers' Favorite International Book Awards.
Professor Nina Monte, an expert in ancient religious texts, is called into a sec ...
Hidden inside the most unlikely person can be the most extraordinary hero … Jeremy Sunson is surrounded by crazy. Mrs. Abercrombie, upstairs, is widowed because her husband glued feathers to his arms, jumped off the building and tried to fly. His neighbour, Strykland, has gone mad since his wife die ...
When Meg Stanton walks out of a convenience store to find a dead man sprawled across the hood of her car, she thinks he's been shot. It's the worst assumption she's ever made in her ten-year career as a cop. Forty-eight hours later, a hotel waiter drops dead while serving the CEO o ...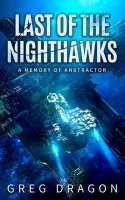 Helga Ate is finally getting her chance. Chosen for a coveted slot in the glorious Nighthawks, Special Forces, she will certainly be able to prove herself as more than a half-alien outcast. But when her team deploys to the moon of Dyn, tragedy strikes and Helga is put to the ultimate test--survi ...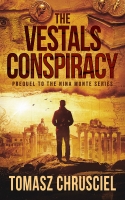 Nina Monte, a renowned professor of ancient religions, receives a cryptic message. Her former mentor and a prominent Italian archaeologist, Filippo Oliveri, needs her to come to Rome—he believes only Nina is capable of understanding the true significance of his new discovery.
But when she finall ...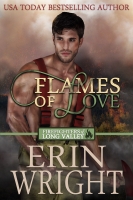 A Wounded Hero
As a firefighter, Jaxson Anderson is well acquainted with danger. He's charged into burning buildings to rescue men and women, young and old. He's scaled ladders that towered over blistering infernos, and defied blazes that terrified lesser men.
Fire? ...
Nick isn't a warrior. He knows some basic karate, but that's it. So when an assassin turns up to settle a blood debt, Nick narrowly escapes with his life. In his haste, he unwittingly flees to Korelios, a place he thought existed only in his eccentric aunt's ancient legends. All too soon, he finds h ...