The devil is in the details. When rumors about Samantha Hainsley's house go viral on the internet, her superiors learn that she involved a patient in her last "paranormal investigation." She loses her job and her nursing license. With no other career prospects, Sammie decides to turn the Overwatch h ...
A group of terrified young friends seeks salvation when turned down for help after a demon, hell-bent on conducting a bloody, ceremonial ritual sets its sight on them.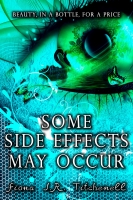 Rachel Blum isn't beautiful — yet. But she's got it all figured out. All she has to do is save up enough money as a medical test subject to have her nose fixed, and make sure her friends and family don't notice that she's stopped eating. It'll all be worth it if she can get chosen as a promising new ...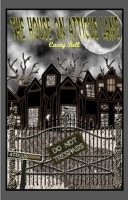 Four friends take a journey to the house on Atticus Lane, a haunted house talked about for generations in the neighborhood. They take the chance of maybe never returning to society and possibly getting lost in the house. What will they find? Will the stories be true or false? Follow Jacques, Cora, J ...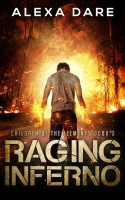 When nature refuses to be controlled, can mankind endure?

Savage winds forged their path...
A scorching post-apocalyptic adventure, Book Three of the Children of the Elements series by Alexa Dare, features an injured teenage technology guru and a band of supern ...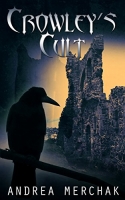 "Rosemary's Baby meets The Sentinel … but much more erotic." When Zane, a renowned painter, and his fiancée have their lives threatened by a stalker, the couple find sanctuary in a centennial building famous for its macabre history. But appearances can be deceptive, and Zane's presence unleashes a d ...
What was that noise?
Sammy's new home is everything she dreamed of, but it's definitely not what she expected. Things go bump in the night, and Sammy has to figure out if there is a ghost haunting her or if it's something more sinister.
Everything i
...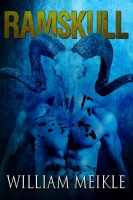 A Scottish tale of terror. When Sergeant Dave Wilkes and his constable, John Campbell, are called out to a remote island, it is to investigate a simple case of sheep worrying, what they think is a routine job. But upon arrival at Leita, they find the community to be empty, the shops and houses lying ...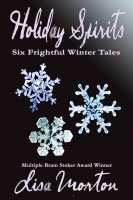 Gather around the holiday hearth and share these six chilling tales by multiple Bram Stoker Award-winning author Lisa Morton. In "The Christmas Spirit", a couple taking a holiday break in the countryside find their secluded cottage is anything but idyllic. "Daddy's Girl" pits a desperate mother agai ...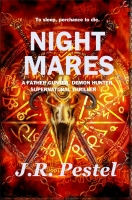 To sleep, perchance to die Johann "Father" Gunter and Robert Durling find themselves in the small town of Clemons because of a dream that the news reporter, Belinda Carstone, had. The night they arrive in town, they know immediately something is amiss. The mayor of the town has died in a tragic acci ...