Ever wonder what Elvis would tweet? Or what exactly is in a Grateful Dead cocktail? Does ZZ Top use their beards for good or evil? Does Ozzy Osbourne have bat breath? And what ever happened to Maroon 4? Discover things ...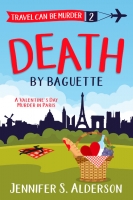 Paris – the city of love, lights… and murder? Join tour guide Lana Hansen as she escorts five couples on an unforgettable Valentine-themed vacation to France! Unfortunately it will be the last trip for one passenger… Lana Hansen's future is looking bright. She has money in her bank account, a babysi ...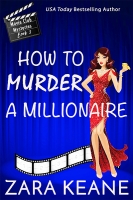 Murder. Millionaires. Mankinis. Armed with her newly issued private investigator's license, Maggie Doyle is on the case…of a sheep that went missing twenty-two years ago. When she trips over a dead body on the first day of the investigation, Maggie realizes there's more to this cold case t ...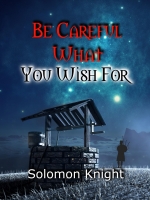 Where Royal history and legend meet mystery. In a superb intermingling of fact and fiction the Paladin and his diverse and fiercely loyal band of adventurers are up against the D.O.R.C. and their evil leader the G.O.O.F. Where what you thought was a good idea at the time turns out to be your worst n ...
Bill Rodgers makes us laugh until our sides hurt in this hilarious look at current events - today and yesterday. "Bill has been making me laugh for over twenty years!" - Jay Leno "Will tickle your funny bone. Damned clever!" - Jesse Sublett, Author, Musician, Austin Character ...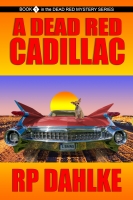 #1 in THE DEAD RED MYSTERY SERIES Like Janet Evanovich? Sue Grafton? You'll love this humorous mystery series! Deeply buried and deadly secrets resurface with a drowned Cadillac Her trophy red Caddy has been hijacked and now police ask how an elderly woman, who couldn't possibly see beyond ...
#5 in THE DEAD RED MYSTERY SERIES Like Janet Evanovich? Sue Grafton? You'll love this humorous mystery series! Your dirt-bag boss is murdered, what a relief, right? Until his killer lets you know a list you don't have means you're next. Thinking to jump start their careers as private inve ...
#3 in THE DEAD RED MYSTERY SERIES "Janet Evanovich meets aero-ag pilots." The Kindle Book Review What if quitting your boring job put you in line for murder? Her beloved great aunt wants to bar-b-que dad's side-kick, Bruce the goat, and her man-hungry cousin has her sights set on her numb ...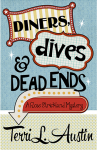 As a struggling waitress and part-time college student, Rose Strickland's life is stalled in the slow lane. But when her close friend, Axton, disappears, Rose suddenly finds herself serving up more than hot coffee and flapjacks. Now she's hashing it out with sexy bad guys and scrambling ...
#10days #findthewoman #getthejob #doNOTfallinlove "Child star and hilarious hot mess Maizie Albright trades Hollywood for the backwoods of Georgia and pure delight ensues. Maizie's my new favorite escape from reality." — Gretchen Archer, USA Today bestselling author of the Davis Way Crime Caper seri ...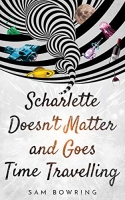 Ever since Scharlette's parents gave her a name no one can really pronounce, she's been stuck in a bit of a rut. She hates her job in airport security, making people take their belts off before they fly to exotic locations she can only dream about. She owns a small apartment with large repayments, d ...
"The funniest book of the year" Are you sick of a society that seems obsessed with children? Do you find modern parents insufferable? Your Children Are Boring is a uniquely humorous look at our culture's obsession with children, a world where virtually every advert has a squawking child in it, ...
#2 in the Dead Red mystery series What if your beating heart is the reason someone wants you dead? Like Janet Evanovich? Sue Grafton? You'll love this humorous mystery series! When a troubled, homeless veteran covers her vintage Cadillac with paper snowflakes, Lalla Bains decides a showdown ...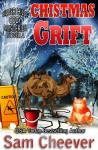 A corpse, a cantankerous camel, an entertaining array of suspects, and a yule tide of problems along the way…it must be a Flo and Agnes Christmas! Who would have guessed Agnes would rub Penelope the cranky camel the wrong way? Or that Flo would find herself ankle deep in camel dung while fend ...

Bobert McGee is just a regular guy. Anonymous in his job and his life, Bobert's singular obsession is to make a difference in the world. He wants to be noticed. He wants to be famous. He wants to matter. Bobert's desires come true when he stumbles across a time machine for sale on an Internet shoppi ...

From Book 1:Librarian Janet Johnson is puzzled when she is invitedand practically draggedto her first meeting of the Rejected Writers Book Club. This quirky group of women would much rather celebrate one anothers rejected manuscripts over cups of tea and slices of lemon cake than actually publish a ...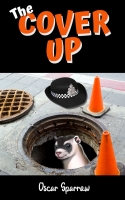 What links a webcam girl, a cross-dressing police chief and an escaped ferret? A British nation torn by Brexit staggers on. Frankie Ferret, a pre-school children's TV celebrity escapes into sewers of London and surely is dead. The people unite in grief. Police Chiefs, counselors and politicos stand ...
Top Customer Reviews 5.0 out of 5 starsI really enjoyed this book By Ben I really enjoyed this book even though I had not read the previous book The Paladin Project: A Legend is Born (The Paladin Project Chronicles Book 1) I soon caught up with the characters and who was who, but I do advise readers ...
HETTA COFFEY IS A SASSY TEXAN WITH A SNAZZY YACHT, AND SHE'S NOT AFRAID TO USE IT! Just Add Water, winner of the National EPPIE Award for BEST MYSTERY. Hetta Coffey is a globe-trotting civil engineer with a swath of failed multi-national affairs in her jet stream. Plying the San Francisco waterfront ...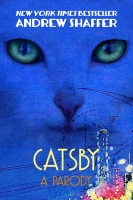 "The funniest take on a bestseller since Harvard Lampoon's Bored of the Rings." — CNBC on Shaffer's Fifty Shades parody, Fifty Shames of Earl Grey Jay Z. Catsby throws the sickest parties on the Jersey Shore. His neighbor Dick has heard all the rumors: Catsby killed a man. He's richer than Blue Ivy. ...
At times funny, at times frightening--a fast-paced thriller... When Sheriff Jeff McQuede's friend, Barry Dawson, tricks him into attending a Bigfoot convention at the small town of Trails' End, he finds the adventure is only beginning. He is soon invited by the head of the research team, Dr. Adam Ku ...
Loretta Jackson and Vickie Britton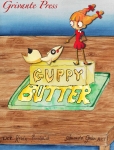 Cute for kids, a bit twisted and funny for adults! A Guppy??
But I wanted a Puppy! Guppy Butter is the darkly humorous tale of a young girl's wish for a puppy, but who ends up getting a Guppy instead.
She tries her best to meet her father's demands that if she can keep a fish aliv ...
He'd never guess that his very courage to commit could be the cause of his own downfall. Jake's loved and lost, suffered failed relationships and felt real sorrow, but the new girl in his life may just be the one to finally put an end to that life. His girlfriend Samantha is sweet and kind, full of ...
PLEASE NOTE: Only the first 10 requesters will receive free books. BUT: Amazon has the 4-book AGGIE MUNDEEN series on sale for $8.97 at http://tinyurl.com/AggieMundeen. In DANG NEAR DEAD, Aggie, Detective Sam (traveling incognito) and friend Meredith vacation at a dude ranch, a prickly destinatio ...
When TJ, a fat neckbeard small time youtuber living with his mom met a strange girl in his one note town, he thought his luck was changing. What he didn't know, on her heels, a deepweb gameshow bent on bringing his hick mountain town to its knees, just for sport.

Unleashing flesh hungry z ...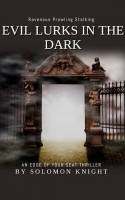 Solomon Knight discloses the origins of the International League of Paladins and their raison d'etre. This is a book of mystery and action. Exposing a sinister plot to attain power and wealth through the suffering of millions of cancer patients is afoot, can it be stopped? Death will point its bony ...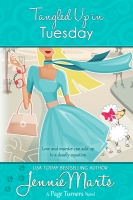 Organized accountant Zoey Allen likes her life neat and tidy. But it goes from managed to messy when a dead body ends up in her apartment on an ordinary Tuesday night. After uncovering a money-laundering scheme in a routine audit at her company, Zoey finds herself the target in a murderous plot that ...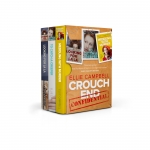 Your chance to buy the three hilarious Crouch End Confidential cozy mystery series in one bargain box set. Follow the misadventures of bored chaotic housewife, Cathy, as she starts out investigating a lipstick-covered love postcard to husband Declan and discovers a talent for exposing murderers and ...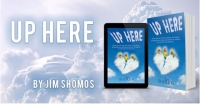 "A one-of-a-kind romantic-comedy that shouldn't work but masterfully does." Never Ending Bookshelf "As moving as it is funny, with wonderful characters and a fabulous light touch." Artisan Book Reviews "Fun characters, in messy situations, get the feeling senses working overtime." Happy Valley ...
This tale of Agnes Anne O'Neil, a 28 year-old virgin who struggles to leave home, will both captivate and tickle your funny bone. You'll meet her wacky Irish Catholic family, her favorite saints and pet snail, and the evil that pursues her. You'll chuckle when she introduces her Je ...

Reckless Traveler: an autobiographical novel of adventuring in South America, sure to delight anyone with a passport. Perú and beyond: Through the alchemy of travel, youthful folly may bring disaster or wisdom . . . and more. The instructional travel guide for aspiring backpackers: learn how ...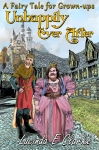 In Fairyland 200 years after the 'happy ending' Cinderella is plotting to divorce Charming. The other royal families aren't happy either. Sleeping Beauty is making up for all that lost time by producing 28 children her husband can't afford. Snow White, the perfect lady is married to a king who be ...

The true story of the four months I spent in Paris, France taking care of my Mom and trying not to have a nervous breakdown, mainly because I didn't know the French word for it.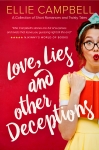 Love can be quite a trip. Whether it's that first magnetic encounter with a fascinating stranger, the desperate wait for a call that never comes, or even the lies and deceptions of an illicit affair, there's nothing like ...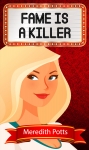 Hollywood actress Hope Hadley doesn't think that things can get any worse for her. In the last twenty-four hours, her boyfriend has broken up with her and her long-running police procedural TV show has been canceled.&nbsp ...
#6 in the Dead Red Mystery series Like Janet Evanovich? Sue Grafton? You'll love this humorous mystery series! What if building a case against corruption gets you killed? On track to a successful political career, a charismatic young judge's detour into corruption will uncover the scandalous truth o ...
Bobbi Jax, AKA BJ, reaches out to flick the cheek on the chick hiding in the bushes. Plastic. But oh so real looking. And creepy enough to interrupt her romp in nature with hot cop, Peter Harris. Creepy enough that BJ and her best friend, Kay decide to retrieve the discarded mannequin from the park ...