Discover a gripping collection of time traveler romance stories… With period-perfect details, dashing heroes, and settings ranging from 1950s New York to war-torn 387 BC Ireland, this page-turning anthology will leave you begging for more! 
 Stories included: 
 Traveler by JC Cooper Young, strong, s ...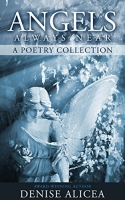 The Angels Always Near poetry collection offers an experimental take on the timeless emotions of adolescence, capturing moments of imagination and being while exploring the universal theme of love through emotional wordscapes. In this re-edited collection, the mysteries of teenage love and ideals of ...

Mira wants nothing more than to hide away from the world and its cruelties. Overcome with grief for the loss of her father and burying herself deep in school and her internship, her one respite is her admiration for the Hollywood actor, James Dean, an admiration she shared with her father. Although ...