The dead are all around us. Tara can see them, hear them, and help them. All her life she has battled with this gift...curse. Only her mother and best friend know the truth. Then she meets a stranger in a historic graveyard and he changes her life in ways she never could have imagined. Tara was born ...

Elizabeth has gone through so much lately with her mother's passing. Now she lives with her aunts and she has begun to have nightmares. Only her nightmares are not nightmares at all, but spirit walks. Elizabeth never knew she belonged to a family of witches that dates back centuries. It is believed ...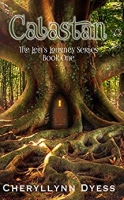 Each person has a distinct trait that's either held in reserve or pursued without inhibitions. For reasons that vary, the latter may seem an egotistic act. However, not for Jein. Taking a path other than the one she believes is right is like betraying her own soul. This book features a young girl wh ...