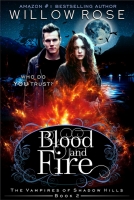 "I wish my parents were immortal bloodsucking vampires," said no one. Ever. Especially not Robyn who is struggling being the only human in a house filled with vampires. Can she keep it a secret that she knows what they are? Meanwhile Jayden's family is revealing secrets of their own and nothing is a ...
From Book 1: For fans of Twilight and The Vampire Diaries comes a new addiction impossible to put down.
She's in love with her best friend. A family grudge could tear them apart. And a supernatural secret could get them killed…Robyn can't picture life without her childhood best frien ...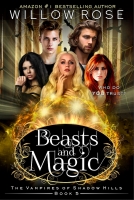 Who do YOU trust? Nothing is the same for Amy since she found out what she was, but how does she control her new powers? A new boy moves into the street, while Robyn gets to know more about her vampire family. Will Melanie survive the claws of Mr. Aran? Will Jazmine's mother pull out of her grief? W ...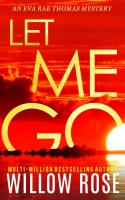 NEW RELEASE from multi-million-copy best-selling Author Willow Rose. What if a stranger told you that she believed your child is about to be killed? What if that woman was an ex-FBI profiler with a disputable reputation? Would you believe her? Eva Rae Thomas is chasing down a vicious killer, but no ...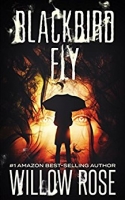 "It was just a dream." We all say that to our children when they have a nightmare and wake up crying, don't we? "Sh, baby, it was just a dream." But what if there is no such thing as just a dream? What if dreams are portals to other worlds where evil lurks? When Andrew and Julia have their baby, the ...
From Book 1: >The Amazon All-star Bestselling Author Willow Rose draws you into a place that you never want to leave! Death is only the beginning!Meghan is 16 when she dies.

She wakes up on a flying steamboat on her way to a school run by Angels in a white marble castle.
...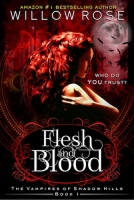 For fans of YA fantasy and romance comes a new addiction impossible to put down. "It's like Twilight meets Harry Potter!" What if you can't trust your own family? Robyn's parents are ruining her life. As if their constant bickering and embarrassing behavior wasn't bad enough, they've forbidden her f ...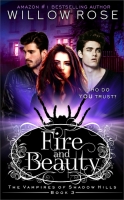 It's a neighborhood like any other. Except it is not. Under the surface lurks so many secrets that the teenagers of Shadow Hills fear for their lives. Jazmine knows her friends' parents are strange, supernatural beings, but what about hers? Who can she trust? Fire and Beauty is the third book in a f ...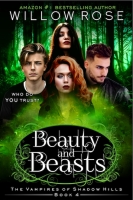 For fans of Twilight and The Vampire Diaries comes a new addiction impossible to put down. Amy thinks she is the only normal person living on her street since she found out her friend's parents are all supernatural beings. But what about her? Why is she in such deep pain? Is she actually dying like ...