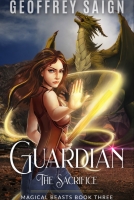 Welcome to the thrilling Magical Beasts YA fantasy series. If you love fantasy thrillers with nonstop action, powerful heroines, quirky tough heroes, and a ton of magical beasts, you will love The Guardians.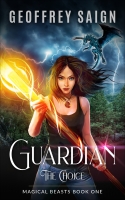 Sam has the perfect life. Take care of the animals, hang out with her quirky crush Jake, enjoy summer. Until a dragon attacks her… The dragon poisons Sam's father and Jake's mother and tells the teens to go to the Amazon to get the antidote. Things get even crazier when a supernatural cat and a faer ...
A golden dragon. A hidden enemy. Blackmail. A secret group of smugglers blackmail Sam and Jake. The two young guardians must find the golden dragon, or Jake dies. Their friend Uncle Biggie and his chimera crocle-lion pledge to help them. Yet everyone wants the golden dragon, including the powerful E ...
(This book can easily be read as a standalone, even though it's the 4th in the series.)
When Steel picks up a CIA asset with classified intel in the Bahamas, his team is hit hard and the mission blows up.
~The Jack Steel series is now in development for a major m ...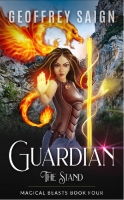 The war has begun and the Evil One is attacking. Thus Sam and Jake must find and convince the Summoner of KiraKu to call all dragons and magical creatures of the wild lands to join the battle. To reach the Summoner, Sam will have to cross the most dangerous wild lands of KiraKu. Even if the Summo ...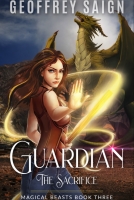 Sam and Jake are asked to free a murderous Old One from a dangerous, magical prison—to unite the Southern Domain of KiraKu before the Evil One attacks. Even if Sam and Jake can survive a host of monsters, liars, and villains, who all want the Old One dead, it gets worse. The prisoner has an unpre ...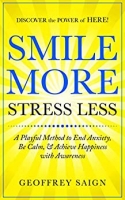 Want one easy method to end anxiety, stress, sadness, loneliness, fear, & anger? While maximizing happiness, inner peace, and self-awareness? One quick way to cut through all negative emotions? And have fun doing it? Award-winning author and visionary self-awareness teacher Geoffrey Saign has ...