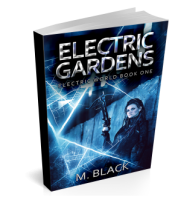 Terminator meets Divergent In our future, robots known as Tins keep us protected from the floods, fires and diseases of the outside in what are called Compounds. But when the Tins become more our masters than protectors, humans rebel. Lexi019 is turning eighteen, and will then be sent into what Tins ...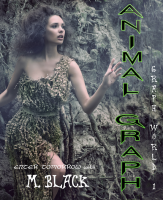 "YOU ARE ONE OF THE FEW AUTHORS WHOSE BOOKS LEAVE ME WANTING TO READ MORE OF YOUR BOOKS." -Amazon Reader "GOOD STORY! I DIDN'T WANT IT TO END!" Amazon Reader "I HAD ANXIETY ATTACKS WITH JIN. IT REALLY BOTHERED ME THAT I HAD TO PUT THE BOOK DOWN TO DO NORMAL THINGS LIKE EAT. LOL." -Amazon Reader Chec ...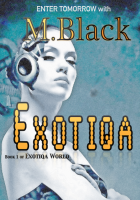 "VERY WELL WRITTEN! SO HARD TO PUT DOWN!" -Amazon Reviewer "WOW, WOW, WOW! NOTHING SHORT OF GREAT!" -Amazon Reviewer Set in the robot cyberpunk year 2055 in British Columbia, Canada, where humans are part robotic and robots are becoming more humanlike, the line dividing the two is becoming less clea ...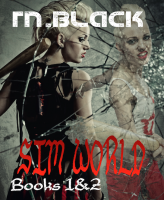 \"WHAT AN AMAZING ACTION PACKED THRILLER OF A BOOK SET IN A WORLD THAT YOU CAN EASILY IMAGINE AS OUR FUTURE.\" -Amazon Reader Along the lines of City of Ember meets CW's The 100, this story will capture your heart and still won't let go...even at the end. Written in part while listening to Outside b ...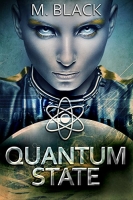 In a distant future only known as year 61 of MAQS, the quiet utopian district of Cherni contains the perfect system. Everyone is assigned a duty, and life is harmonious directed by the chief quantum computer: MAQS. But Masha Mikhailov is not convinced of MAQS' sincerity, and is determined to escape. ...