From Bestselling author Virginia Gray comes a wonderfully entertaining and completely absorbing love story... Susan never planned on a husband, kids, or a small-town address. Her dream involved a giant corner office and a full spread in Forbes Magazine. But for reasons defying understanding, she has ...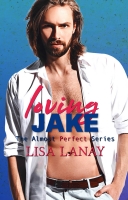 Kimberly Urbane is used to living a predictable life. She'd love to have a husband and a houseful of kids someday, but her thriving photography career leaves her too busy to date. At least that's what she tells herself. Besides, she's been in love with Jake Taylor since junior high. Too bad Jake has ...
The sexiest of seductions… When Joy McGuire arrives in the sleepy Missouri town of Heron's Landing, she thinks she's left her past behind in Chicago. As a journalist, Joy just wants to write—and to forget. When she meets local vineyard owner Adam Danvers, though, she discove ...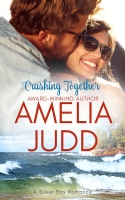 Crashing Together is the second novel in a steamy new series by Amelia Judd. (Please note, this book has two fully described love making scenes.) --- Next step: seduce Logan. Which would likely be as difficult as convincing him to take his next breath of air. After all, how hard could it be to strik ...
When a bomb is left on reporter Kelly Sand's desk, she's determined to find out who wants her to stop reporting on corporate growth in rural Florida. The open threat thrusts Kelly back into the arms of her editor and former lover, Bart Stanley. Together, the two begin to unravel the master plan ...
It's the night before her wedding and the last thing Joy Delaney expects to find is her fiancé and his ex-girlfriend—his very tall, very thin, very beautiful ex-girlfriend—in a cozy tête-à-tête. Lugging a lifetime's worth of baggage filled with insecurities about her very short, very curvy, very ave ...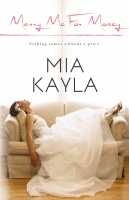 Leaving her small town behind, Bethany Casse moves to Chicago in search of a new life. Working at a top financial bank brings her into contact with two men who are as different as night and day. Kent Plack, heir to Plack Industries, has no interest in being with a woman for longer than one night. A ...
Love is the journey that never ends. Stella Burberry's life has crumbled to pieces. Drowning her sorrows in booze, she can't get over Ben Ware. No man will ever compare to him, but Stella cast him aside like yesterday's memories. Meanwhile, Ben is struggling with withdrawal symptoms from the steroid ...
After yet another heartbreak, Flynn Crane is pretty much done with dating. She's not even sure she can keep her grandparents' struggling bed-and-breakfast afloat. But just as she's about to give up on both her business and her dream of settling down in Boot Creek, ...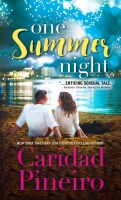 An offer that's impossible to accept… Maggie Sinclair has tried everything to save her family's business, including mortgaging their beloved beach house on the Jersey shore. But now, she's out of options. The Sinclair and Pierce families have been neighbors and enemies for almost thirty years. That ...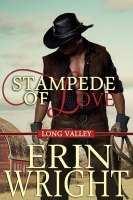 Eight seconds…
That's all Rex Kingsley wants. Eight seconds on the back of Bodacious, the most feared bull in the PBR. Two years ago, the massive bull threw him and stomped him into the sands of the Tulsa Rodeo in front of ten thousand spectators. Rex survived. Barely. Now his sing ...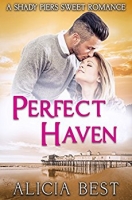 After a disastrous 26th birthday party, Olivia Donaldson flees her wealthy but overbearing parents and her controlling soon-to-be ex-husband and makes for Shady Piers, the former hometown of her now-deceased grandfather, in Maine.

Desperate for even the most b ...
This holiday season, comes a heartwarming tale of five interwoven romances, bringing together a cast of unforgettable characters during a Christmas Eve filled with many surprises. Irene McKinlay wants to help her adult children unwrap the mysteries of true love, but her own love life isn't exactl ...
Tragically widowed at the tender age of thirty five, Olivia Leonard found herself faced with the daunting prospect of running a thoroughbred horse farm alone, while at the same time bringing up her fourteen year old daughter. Before the death of her husband she had been a successful writer, but nece ...
Lucy's life is a mess. It's official. Her childhood sweetheart ex-boyfriend just walked out on his wedding, telling everyone it's because he's still in love with Lucy - even though they broke up a long time ago! Desperate for a place to escape to while the dust dies down, Lucy gets the chance ...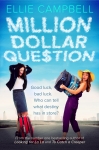 What can rock your world faster than winning or losing a king's ransom overnight? Just as a huge financial scandal throws New Yorker, Olivia Wheeler, from wealth and success to bankruptcy and shame, struggling impoverished single-mother Rosie Dixon wins an unexpected million pounds. Good luck? ...
The man most likely to drive her crazy…

Growing up in Lafayette Falls, senator's daughter Natalie Layton hid her sorrows behind a bright smile that charmed everyone in high school—except Brett Harris. Hardworking and highly motivated, Brett dismissed Natalie as a slacker. ...
Nettie Croft works tirelessly making sure people like and appreciate her, but her world is thrown off balance when she meets her sexy but rude new neighbor. She's determined to get him to like her, but the more time they spend together, the more they argue. Nettie has to admit the dashing man might ...
INTRIGUE, ROMANCE AND THE LOVE OF GOD – AUTHOR OF THE SISTERS OF ROSEFIELD, EMMA EASTER, INTRODUCES A NEW SET OF FLAWED AND LOVEABLE CHARACTERS IN THE DESTINY SERIES. Twenty-five-year-old Rachel, nearing the end of her pregnancy, makes an urgent dash to flee her polygamist husband Mike Caldwell and ...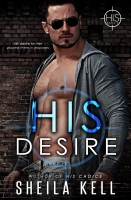 Romantic Suspense BESTSELLER And AWARD WINNER • Will his stubbornness prevent him from trusting the woman he desires? In Sheila Kell's provocative novel of suspicion and need, a handsome security specialist and a feisty FBI agent are tied by grief and attraction… and the fervor of the unknown. He's ...
Working on a classified project, aerospace engineer Sabine Reynolds discovers a major miscalculation right before she's forced to spend an evening out on the town with her bosses. Assured they'll address it in the morning, Sabine enters a bar and is unprepared for the burning attraction between her ...
A Romance with Recipes! "An engaging, irresistible chocolate-laced romance." - Kirkus Reviews When Sarah Westwood's deadbeat husband deserts her and their young son, she takes a job at her family's restaurant, The Three Chocolatiers. Determined to never fall for the wrong guy again, Sarah vows t ...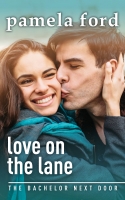 What if changing your name is all it takes to change your life? Return to her ten-year reunion as a lowly traffic manager? No way. Izzy Gordon is determined to become a filmmaker by creating a documentary about the gangster history of an old lodge. But her parents own the property and want to ...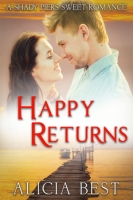 When Meredith Thomas returns home to Shady Piers for the huge birthday party her parents put on for her each year, she is frustrated with a writing career going nowhere. For her estranged and lifelong friend Logan Nole, his life has taken a very different turn. Now the single parent of a bubbly 4-ye ...
First came A HEAVENLY CHRISTMAS and now we have the riveting sequel, SOMEONE TO LOVE. This book is light on suspense and heavy on romance, and a perfect read anytime of the year! Allison Cornwall was forced to leave her hometown in Connecticut and live life on the run from an ex-boyfriend turned s ...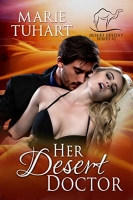 Sara Fairchild arrives in the small middle eastern country of Bashir to visit her best friend. She's left her job as a nurse and is looking forward to some down time. But when she's met at the airport by a handsome, sexy man she wonders if maybe this trip will bring more than relaxation. When she le ...
In a second chance romance novella, Kristina Colby is a quirky, middle aged woman ready to enjoy retired life with her husband, Grant. They had raised two children and were ready to travel. Until that tragic morning she woke and found him as cold as a popsicle. Happy wife to devastated widow in a bl ...