Marine veteran Maddy Jeffers never expected her most demanding and daunting mission would come off the battlefield. Ordered to infiltrate a Seattle terrorist cell, Maddy must pose as a loving wife to Major Hunter Hines. The undercover role begins to feel all too real when Maddy falls hard for the ru ...
They call him Mr. Nasty . . . Jack Nast knows better than to date an employee, especially a curvy, sexy employee like Samantha Striker. Sam knows better than to tug the tail of a lion like Jack Nast, but she just can't help herself. He's big, brawny, and teeming with testosterone. How's a girl supp ...
Ambrosia Severn went to California to go treasure hunting…what follows will change the course of her destiny. Niven, the man whose excellent collection of limbs and musculature Ambrosia was so privileged to have seen, explains calmly that someone is trying to kill her. A descendant of a star- ...
Bailey Ross-O'Malley has spent her whole life catering to others. She used to enjoy it. Until her father died. In an attempt to protect her, her father chose Connor to be her husband, but that was a mistake. Connor was supposed to love her, be her rock; but some rocks need to be tossed as far away a ...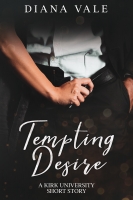 An erotic romance short story about growing sexual tension between two students. Brian and Eliana, two second year Kirk University students are tired of flings and one-night-stands, so when they start dating, they decide to leave sex out of it. However, they find that resisting their desires prov ...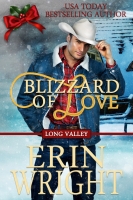 A country boy who hates Christmas for a reason, dammit…
When Luke Nash runs into Stetson Miller down at the feed store, he never expects his friend to strong-arm him into spending Christmas at the Miller farm. Luke has no patience for Christmas cheer or Yuletide song. And th ...
Mystical, sensual, passionate, intense... Their love is as magical as the woods it was born in, but can it survive in the real world? Princess Lilliana is fighting for her freedom in a world governed by men and falling in love with its dominant, charismatic leader is not part of her plan... When Pri ...
Mia Harrington's father just lost his brave battle with cancer. Naturally, she's devastated. With her mother long-since dead, and no siblings, Mia has a great deal of responsibility to shoulder. She's also the sole beneficiary of her father's estate. Or so she thinks. Unbeknownst to Mia, her father ...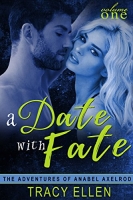 Eyes clash, sparks fly, and worlds collide when Anabel meets Luke, but that's the least of her problems. Many strange things are happening in the town of Northfield, Minnesota and Anabel is a magnet for trouble. From her family to her friends, the sassy, blonde bookseller's perfectly uncomplica ...
Introducing Book 1 of Tess Oliver's addictive new paranormal series Boys of Wynter. For thousands of years, Boys of Wynter have guarded the mortal world against the wraiths and demons who lurk aimlessly in the desolate shadows outside the underworld. The Boys have a reputation and they didn't earn t ...
Tess Oliver Narrated by Lacy Laurel
A sexy psychological thriller that takes jabs at the real estate industry--suspenseful with a touch of romance. Someone is killing off the unethical Realtors in Rock Canyon and the clues are all pointing toward Dana Black, a sharp-witted yet emotionally skittish Realtor with memory lapses, who has n ...
Calista Brenner refuses to let go of her past. She had her entire life figured out…except, maybe that was only in her mind. Being stood up for her own wedding should be a clue. Regardless, she's determined to fix this. She just needs a plan and if there's one thing she's good at, it's planning. It d ...
Lust at first sight has never been a problem for Doug Fraser before, but something about Biddy O'Mara screams hands off. Except the private, mysterious musician is also the sexiest, most captivating woman he's ever crammed into close quarters with. Biddy can't afford any distractions while on a mont ...

I fight hard, but I play harder… SHAUN I'm in it to win it—always. You don't take home Olympic gold coming second, but lately it's been scandal after scandal. That's why I called in a PR lifeline. I didn't expect it to be a leggy brunette with a mouth to ma ...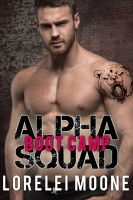 Loyalty... Honor... Dignity...
Just a few short months after the shifter emergence tensions are already running high. Asked to join Alpha Squad to promote cooperation between shifters and human authorities, Eric King is not convinced of its relevance. Despite suspicion that the Secretary ...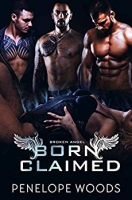 Three alphas. Three rules: Take, Tame, and Breed. The wars never ended. The soldiers scoured the city, and I promised myself I'd never be captured again. When they found me, I was helpless… and pregnant. As the new leaders watched with twisted satisfaction, they strapped me in, stripped me down to m ...
Someone is kidnapping newborn infants and selling them to the highest bidder. Police Chief Patrick Carter has his hands full investigating the case. To complicate matters, he's short on staff. Jade Harlowe has secrets, ones that she vowed no one would ever know. She used to be a police officer, but ...
Bartender Beth Grant has sworn off men after yet another failed relationship, but when a friend dares her to dance with a handsome stranger, she's tempted by the fantasy. Jake turns out to be dashing, charming and very rich, everything Beth avoids. But she can't resist, and one dance turns into an e ...
All librarians wear cardigans, sensible shoes and glasses, right? Think again! Gina Bradshaw has kept her heart under lock and key for years. Casual relationships have been the norm until the new librarian comes to town. Now she's fighting against every instinct to keep her heart intact yet stumblin ...
Gay Alpha, Ben Blair, seeks equality for his pack but an enemy threatens to destroy his dream. Is this the end or does Luna have something else in mind? Welcome back old friends and new characters as you follow the lives, love, and loss of the Gladstone Shifters in TRAITOR'S MOON! (Contains steamy M ...
He's always been trouble, with his wild ways and string of girlfriends. But he's dad's best friend and I can't avoid him. And do I really want to? He's the sexiest man I've ever seen. I can see that he wants me. That he wants to show me how it's done. And I've grown up. I want to kiss him under the ...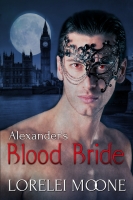 Cat has never been a social butterfly. The only reason she even agreed to go to the stupid Halloween party was because her friend and room mate Shelly wanted to attend. When she gets spooked upon almost falling into bed with the host, she's convinced it was all a big mistake. And what's ...

Quick Silver Ranch is no ordinary dude ranch. After Becca Dalton finds her fiancé in bed with her boss, she ends the ill-fated engagement on the spot and quits her job. She heads to Quick Silver Ranch, looking to regroup before an interview for the job of her dreams--an executive position at a five- ...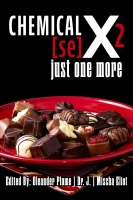 Chemical [se]X 2: Just One More is an erotic anthology based on the theme of aphrodisiac chocolates. The stories are sex-positive and stress consent. The Summary: Taste the attraction. Again. One hundred percent delicious with zero calories, let yourself be tempted by our chocolate-infused delights. ...
Oleander Plume, Dr. J., Mischa Eliot

How scorching hot can the Caribbean ocean waters get? Find out when sexy billionaires Ty and Taylor Montgomery go on steamy island adventures. The stories in this six book box set will keep you guessing until the very end!
Rafe and Rowan's story. Rowan grew up believing she was an outcast, but found her place in the world nonetheless. Or so she believed. Her unusual features attract a very unusual and attractive man when she's in a night club looking for a new sexual diversion. What she doesn't know is that this man k ...
Lieutenant Colin Beckett, US Air Force special ops, lost his wife in childbirth while off on a mission. Two years later, he's still trying to come to grips with the guilt that tortures him. And to complicate matters, he finds himself undeniably attracted to his wife's sister, Emily. Struggling with ...
L.J. Garland & Debbie Gould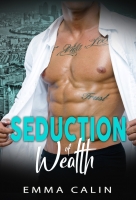 What would you do if your bosses told you to break the law? How far would you go before you questioned them? What if you're a cop and your bosses are the law? London traffic cop Kaitlyn Thorn narrowly escapes a Mafia attack on the world dominating banker Randolph Quinn, a key witness under her prote ...
If he's going to tease you, then he damn well better please you… CHARLOTTE I absolutely loathe Cade Blackwell. He's a rich, arrogant quarterback with an ego so big I could camp on it, and of course, all the girls want him. Except me. Sure, he's ridiculously attractive, but I ...
Tennyson: He threw mud in my hair in third grade, and from that moment on, Chase Evans and I were inseparable. He was the rich football star, and I was from the wrong side of the tracks, but everybody knew our love would conquer all. A twisted setup in our senior year ended with me breaking his hear ...
A single mom trying to get by Krista was ready to leave hooking behind when her ex cleaned out her bank account. Stuck working to provide for her daughter, she protects herself with one rule: never get involved with someone at the club. Not that she wants to. Sex has become a job, a means to an end. ...

Jeanie Madison is the girl everyone in Accounting can depend on. She might be the girl-next-door but that doesn't stop her from having naughty thoughts about Steve, the hot guy from Audit who is leading her latest out of town assignment. When her boss passes her over for a promotion in favor o ...
Tristan and Jayme are not only devoted husband and wife, they are also Dominant and submissive, with a particular penchant for spanking. They've been playing delicious kinky games for the fifteen years they've been together and couldn't be happier. However, when Tristan develops a ...
What do you do when the man you end up working for is the worst bully you could ever imagine? This is the dilemma facing Ellie Goldwell, one from which she would gladly walk away...except that she can't, not when her family is depending on her. She stands up for herself, though, letting her boss kno ...