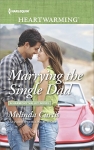 Building a new life for himself and his preteen daughter brings Joe Messina home to Harmony Valley. That and showing his town that the onetime bad boy is now a responsible single father. His first move is to get his grandfather's defunct garage up and running. Except now he's got the FBI poking arou ...
Relax, she's got this… Maggie Harris has her ultra-organized life well in hand, until she finds her neighbor and husband together, in her bed, and the tight hold she keeps on her world unravels, leaving her grasping for an escape. So how can she refuse when she's handed the dream job of running her ...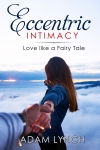 He's no normal person—but that's what intrigues her the most. And he likes the fact that he can't deduce everything about her at first glance. She does things that aren't recognizable—simply because these things are original. There's something about these two that makes the other curious—and that cu ...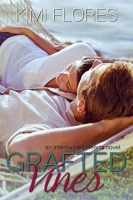 It's often said, when one door closes another opens. But what if, in the end, you're left standing alone in its threshold? At fifteen, Dani Valdez lost the most important man in her life—her father. After years of therapy, she's continued to make one bad choice after another, desperate to soothe the ...
#4 in THE DEAD RED MYSTERY SERIES Fans of Janet Evanovich LOVE this series A lonely young artist with a dangerous sideline results in murder A wanna be lawman and his shotgun toting granddad A priceless antique race car and an unfortunate Emu When Lalla and her dad take a trip to Ari ...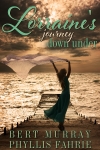 She had given him her heart. He walked out on her.

Lorraine Marshall, age 40, shaken by the loss of her boyfriend to another woman, journeys to the land Down Under to overcome her great sense of emptiness and despair. To her surprise her vacation in Australia transforms her life in unexpe ...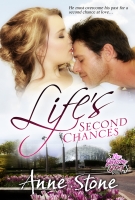 Angelina Samuels has lost the only job she's ever held. A last minute interview lands her a new teaching job just days before the school year is about to begin. It turns out to be the best thing that could have happened when she realizes that her best friend from college, Gabriella Alvarez, is also ...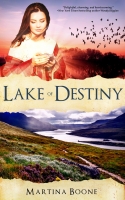 A magical novel about destiny, family, food, intrigue, healing, men in kilts, and the sometimes twisted path to love from the award-winning author of Compulsion. "Delightful, charming, and heartwarming." --NYT bestselling author Wendy Higgins

Helping her aun ...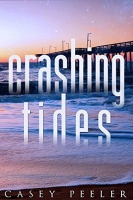 "Be prepared to CRASH! What I love about this novel is the "REAL LIFE" aspect. We all plan out our futures and know EXACTLY how we want them to play out...well rarely does that happen." ~ HJ Bellus, USA TODAY bestselling author Prepare to make the BEST mistake of your life! You can predict the tides ...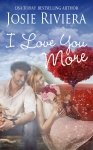 A billionaire and a single mother have more in common than they know.

Handsome, self-assured, every inch the successful billionaire, Luciano is out of Anastasia's reach. But when a hurricane strands them together and they must trust each other to survive … things heat up despite th ...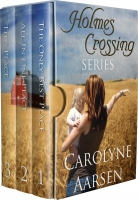 Holmes Crossing Series Three books about people dealing with faith, forgiveness, family and love The Only Best Place Her broken childhood made her yearn for a home and a stable marriage. Will surrendering her dreams to save their marriage destroy her? All In One Place Her past was a dark place she w ...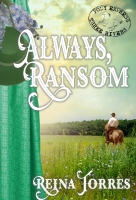 The Express took men and rode them hard across the West. That adventuring spirit belonged to men full of life, ready for whatever met them on the trail, everything, except for love. Ransom McCain was the last man hired to ride for the Three Rivers station, but he was chosen to take the first ride we ...
Have you ever wondered what happened to the Centaurian race? The tale begins with a blossoming friendship that turns into more than human Lanae Broma could ever imagine. Follow the story as the humans and centaurs battle over the territories and the emerging new life that compels them forward to the ...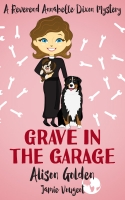 A lifeless hand rises ghost-like from a car mechanic's pit. Who does it belong to? And what happened? Annabelle and DI Nicholls set out to solve the murder, but find themselves wrapped up in not one, but three different mysteries. A puppy helps, too.

Ditched by her high school sweetheart, Callum Archer, on the night they're supposed to elope, Jo Kendall casts out on her own, brokenhearted. Over the years, Jo reels in a life she loves, centered on the outdoors, fishing (favoring a lucky wedding band lure), and her fine dining restaurant&mda ...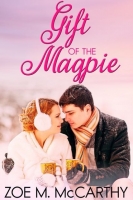 Amanda Larrowe's lack of trust sabotages her relationships. The English teacher and award-winning author of middle-grade adventure books for boys has shut off communication with friends and family to meet her January 2 book deadline. Now, in the deepest snow accumulation Richmond, Virginia has exper ...
Eve Taylor, a self confessed Christmas addict, should be at home decorating her tree and baking cookies for Santa. Instead she's stuck in a snowed in airport the night before Christmas Eve. Another lonely Christmas seems ...
An outgoing girl, a quiet calm Doc and an abandoned baby – Will they find each other? Mae Winter is alone and unhappy. Her one wish is that by the turn of the century, her life would be more fulfilling, more exciting. Doc Cunningham lives in California, quite a distance from Mae. When a woman ...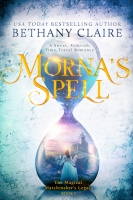 "Morna's Spell" is the SWEET/CLEAN version of "Love Beyond Time" by USA TODAY Bestselling Author, Bethany Claire. This version is for readers who prefer clean language in their stories and love scenes that stay behind closed doors. An ancient spell. A timeless love. Brielle Montgomery finds comfort ...
#6 in the Dead Red Mystery series Like Janet Evanovich? Sue Grafton? You'll love this humorous mystery series! What if building a case against corruption gets you killed? On track to a successful political career, a charismatic young judge's detour into corruption will uncover the scandalous truth o ...
Strike One ... in one night, Brooke Miller loses her boyfriend, her job and possibly her reputation. She vows revenge on her old boss by bringing a defunct vineyard back to its former glory. But ex-baseball star Billy Tur ...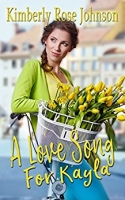 When two strangers cross paths their lives are forever altered. Kayla Russel has all but given up on finding love until a new guy to town walks into her flower shop. There is something mysterious about him that intrigues her, but when she finds out the truth everything changes. Derek Parker wants to ...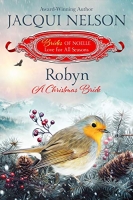 Colorado, 1877. Who's the perfect match for a flame-haired Welsh tomboy who loves driving wagons?

Raised by three free-spirited older brothers, Robyn Llewellyn has learned to fight for what she wants—and now she wants to transform her boss and best friend, Max Peregrine, into a l ...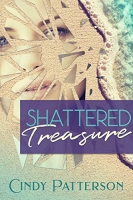 Addison Morgan has spent years ignoring the broken pieces of her past that etched deep scars in her heart, scars that left her vulnerable to remain in a relationship with an unfaithful boyfriend. Her feelings for him have been fading for months, and after he betrays her again while she's still hurti ...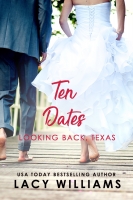 Can her online dating disasters turn into true love? Or will she lose the perfect guy in 10 Dates?

"Lacy's books are just so darn cozy and wholesome, without being cloying." WendyTheSuperLibrarian book blog

Lacy Williams is the USA Today bestselling author of the ...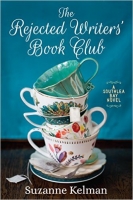 Librarian Janet Johnson is puzzled when she is invited—and practically dragged—to her first meeting of the Rejected Writers' Book Club. This quirky group of women would much rather celebrate one another's rejected manuscripts over cups of tea and slices of lemon cake than actually publish a book. Bu ...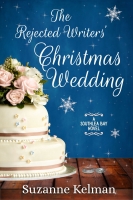 Southlea Bay's favorite sweethearts, Flora and Dan, are getting married and the members of the Rejected Writers' Book Club are excited to help. Especially the group's head honcho, Doris Newberry, who, much to Flora's frustration, wants to control every detail, attempting to strong-arm Flora into acc ...

Sometimes Love Can Be Arranged. Arav Shetty had it all. The handsome, self-made billionaire topped the list of New York's most eligible bachelors and sat at the helm of the city's biggest tech empire. He also had a plan - buy out the brilliant upstart nipping at his heels, and dominate as the bigges ...
New Book Release Update -
My plan was simple. Retreat to Hope Falls for the summer, seclude myself in one of the many picturesque mountain homes and study for the test that had kept me from advancing my career. No distractions. No interruptions. I should've known fate would have its own agenda. All it took was a few sarcasti ...
Singing in the shower takes on a whole new meaning in Melissa Pearl's first Songbird Novel...


One busy woman. One crazy day. One wayward umbrella. One handsome stranger... and a whole lot of trouble! Harriet's happy. Isn't she? She has a husband–who barely registers she exists these days. She has a daughter– who is growing up fast and wants to date the local bad boy. She has a home–which is ...
#2 in the Dead Red mystery series What if your beating heart is the reason someone wants you dead? Like Janet Evanovich? Sue Grafton? You'll love this humorous mystery series! When a troubled, homeless veteran covers her vintage Cadillac with paper snowflakes, Lalla Bains decides a showdown ...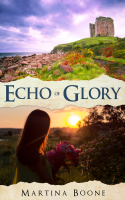 Where Bantry Bay in Ireland meets the wild Atlantic, three lost souls stumble together united by their inability to forgive themselves. A heart-pounding and magical tapestry of romance, history, legend, and complex themes of inequality that resonated as deeply centuries ago as they do today. Perf ...
After her father's accident, Corrie Lancaster moves back to the family farm just in time to help with the harvest. With a bumper crop of wheat waiting, the farm's only hired hand quits, leaving Corrie with no choice but to accept the help of her old boyfriend's older brother, Aaron Tuttle. It seems ...
He wants out of the friend zone…she doesn't believe in happily ever after. Relationships are not in Lauren Gentry's playbook. The only kind she's willing to consider are friends-with-benefits and even a red-hot and sexy hockey player like Dave Martin isn't going to change that. Right? When those cho ...
Lucy's life is a mess. It's official. Her childhood sweetheart ex-boyfriend just walked out on his wedding, telling everyone it's because he's still in love with Lucy - even though they broke up a long time ago! Desperate for a place to escape to while the dust dies down, Lucy gets the chance ...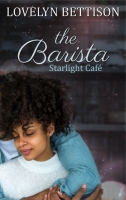 Lisa's dreams used to predict the future, but lately she doesn't dream at all. The man she thought she would marry left her for someone else, and now she is trying to rebuild her life while she works as a barista at the Starlight Cafe. A few weeks before she is to move halfway across the country to ...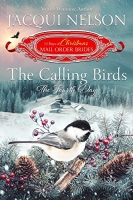 Colorado, 1876. Many years have passed since Bernadette Bellamy fled the Cariboo Gold Rush and her reputation as the sister of a French-Canadian gang of thieves. Armed with only an honest talent for sewing and a willingness to lead a solitary life on the run, she stays one step ahead of everyone see ...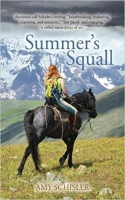 Baltimore City Police Detective, Abe (Lank) Lankton, assumes he'll be helping his cousin solve a minor problem when she calls and asks him to fly west. When he learns that he's been called out there to aid in capturing an elusive stalker, his first instinct is go straight back to Maryland. However, ...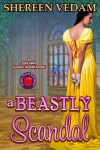 In November 1812, after a disastrous Season when Belle's unusual talent for sensing what's unseen lets her down and results in a man's death, a chance to atone for her past mistake sends her dashing to a haunted manor in the wilds of Cheshire, England, in the middle of a snowstorm. There, she meets ...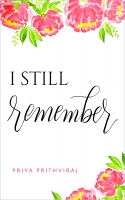 Charlie Brandon wanted out of Haven's Mill, but his start-up dreams in LA crashed and burned when he began a relationship with the wrong woman. The only place he can think to go? Right back to where he started. Dee Stewart was never popular in high school, which is why Charlie never gave her the tim ...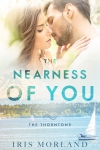 The last thing Sara Flannigan needs is a man in her life. When she returns to her hometown, she vows to create a happy life for her son and to rebuild her life after a painful divorce. Yet when she meets her son's n ...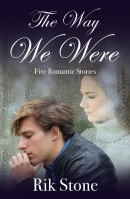 THE WAY WE WERE Happily married, Jon lives a life of bliss, but when he falls asleep while visiting an aunt in an old people's home, his whole world falls apart. ˃˃˃FIVE SHORT AND SWEET ROMANTIC STORIES Different couples, different age groups, and different takes on love. ˃˃˃ REAL ROMANCE Unexpected ...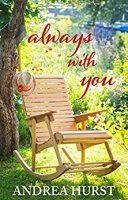 "Always With You is the bittersweet and poignant love story of a woman trapped between temptation and the ties that bind." ~Tracey Garvis Graves, New York Times bestselling author of On the Island and Covet. With Cathy's health food café thriving, a loyal circle of friends, and a heartbreaking divor ...
An Amish orphan chasing the shadows of the past. Will they lead her to love and resolution? Sarah Holtz doesn't wish for much. All she wants to be is a great nanny for the children of the Jotters. An orphan, she has lived with the Jotters for two years now and knows what to expect from the holidays. ...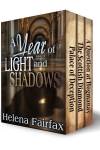 Three romantic mysteries in one romance boxed set Book One: Palace of Deception From the heat of the Mediterranean.... When the Princess of Montverrier goes missing, Lizzie Smith takes on the acting job of her life. Alone and surrounded by intrigue in the Royal Palace, she relies on her quiet bodygu ...
Some loves last a lifetime. Ours will live forever... Our story doesn't end with happily ever after. For Bruce and I, it was just the beginning. Marriage, the promise of happiness. That was what everyone saw. However, that was nothing more than a mirage. The reflection of the sun on the dese ...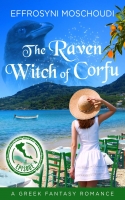 Lizzie waited twenty years to return to Corfu... Lizzie plucks up the courage to tell Stamatis everything about the witch, who has now revealed her true motive and doesn't seem to ever intend to let her go. Soon, Lizzie teams up with a powerful ally who proves to be her only hope. All she has to do ...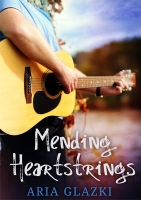 Kane's a country singer who's tangled with too many deceitful women. He's learned his lesson: girls are for flirting and fun; emotions are for his music. But after spending a night with an earnest woman unlike any he's known, he can't force her out of his mind. So he goes in search of the woman he k ...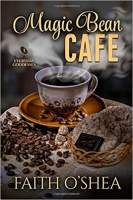 Some days Rhea Cronun felt like Cinderella before she was liberated, but she knows life isn't a fairy tale. Besides, she doesn't want a glass slipper or the prince who comes with it. Why would she? She has all the family she needs, along with a new café that she birthed six months ago. The five-star ...

When Alex O'Donnell's world falls apart, she finds it hard to imagine that a door to a new world will open. Leaving everything she knows behind, Alex moves from her Baltimore apartment to a villa in Italy where she discovers the inherited vineyard she never knew existed and a life of pos ...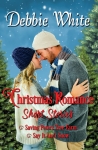 Two sweet Christmas romances that will be sure to warm your heart. Saving Peters Tree Farm - After the death of her father, Charlotte Peters makes the big decision to move back to Archer Lodge, North Carolina to help her mom and the family's failing Christmas tree farm. After a quick stop at t ...
To honor the happy lovers everywhere celebrating Valentine's Day, six New York Times and USA Today Bestselling Authors have joined together to offer this beautiful collection of holiday romance stories. From full-length books to novellas, they all have one thing in common—a thrilling happily-ever-af ...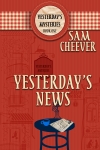 Antiques can be a dangerous business. Especially when you're dealing with a desperate politician, a sexy ex-cop, and a couple of "spirited" companions.

Anna Yesterday owns Yesterday's Antiques in small town USA. When she finds an old newspaper clipping lini ...
Wedding planner Lexi Harrington needs a manager for her inherited Wyoming ranch. Clint Romine is the perfect man for the job, but the ruggedly handsome cowboy soon presents a new dilemma—distraction. Lexi can't fall for a small-town rancher when she's planning to return to her big-city career after ...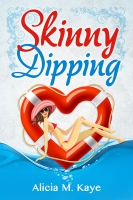 Everyone has a fear. Fear of spiders? Arachnophobia. Fear of small spaces? Claustrophobia. And of course, the fear of being tickled by feathers: pteronophobia. Sophie Smart fears drowning. No, her fear isn't some made up malarkey like exposedflabophobia (acute paranoia when wearing a swimsuit and ba ...
"I broke the fourth law of Kanaloa. I made physical contact with a human." Running from her past, a jazz singer finds refuge on the island paradise surrounding Pearl Harbor, but her life is forever changed when Japanese fighters attack and a mysterious man emerges from the sea to save her life.
I know I am a rebel. I can't help it. It's who I am. Who needs God anyway? Constantly being under the restrictive thumb of her parents, Libby Armstrong grew up wishing she had the chance to discover herself freely. She was always thought to be a troublemaker, but her hidden heart is in the right pla ...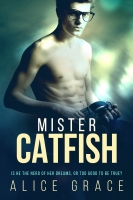 Sweet Romantic Comedy!
A Romantic Comedy Novella About Online Dating in the Face of Genital Pictures and Kinky Requests Legal investigator Nicole is great at her job—but unlucky in love. That is, until she meets Matt on an Internet dating site. The geeky app developer is ...
Marrying an attractive stranger for college cash? Yeah, nothing could go wrong with that. Morgan has one goal: finish college so her sister can start classes. But her financial aid goes awry—flinging away her chances to graduate and help her sister. Josh needs to graduate a.s.a.p. His girlfriend is ...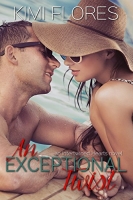 What's a girl to do when the one person she's been forewarned about is the only one that her heart desires? Leah Valdez is a sassy, intelligent, hard-working woman whose beauty shines from both inside and out. Friends and family have always come first, but it's time for her to start thinking about h ...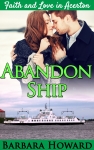 Squalls ahead!
Kaitlin McSanders is a bad girl by reputation. Her choice to date the bad boy ended up in a life-changing situation that she'll carry with her the rest of her life. Giving in to the expectations of others Kaitlin finds herself losing control of everything she values, including her very life. A ...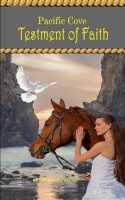 Jason and Naomi's son, Peter, returns home from college and back to the ranch he loves. A series of devastating events will test their strength, faith, and their hope for the future. Can they endure the hardships? Through their own personal loss and that of their friends, they learn to lean on ...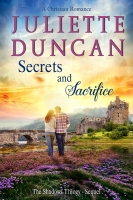 When Grace O'Connor arrives in the Scottish Highlands, she's hiding a secret and trailing more baggage than she cares to admit. Grace's sister, Brianna, has a history linked to Grace's secret. There, amongst the rugged Scottish Highlands and a community of caring, loving Christians, Grace meets the ...
She's been hiding her pain her entire life. If she doesn't come clean, it could jeopardize the future she's always wanted… Cologne, Missouri. Kalie hasn't been completely honest with her family. Telling no one she was bullied since childhood by a classmate, she's finally taken control of her destiny ...

Aloha! Sweet romance, lovable angel, and a prickly little boy's Christmas wish. Christmas in Hawaii! How lucky can a girl get? Except Leilani is bringing her mother's ashes home to Waikiki and has an urgent plea of help from an aunt she's never even met. After winning two free nigh ...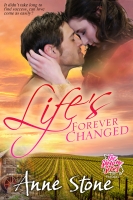 After Alejandro Alvarez's best friend dies of kidney disease while in high school, Alejandro vows to change his life. Determined to help others suffering from his friend's illness, he rejects joining his father's pediatrics practice and instead trains as a nephrologist and a transplant surgeon. Four ...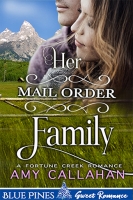 Ten year old Chloe loves her dad, wealthy rancher, Tanner Holt, but she needs a mom. So, armed with her dad's credit card, she orders one. Down on her luck, Heather Ayer did the craziest thing and filled out an application at a mail order bride agency. Could it be the fresh start she needs?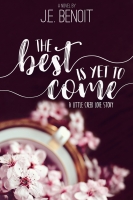 Adaline Reynolds has very little time or desire to worry over her non-existent love life, regardless of what her best friend thinks. Perky Jo's, the café she inherited from her beloved aunt, has demanded all her time and energy since returning to Little Creek. But that all changes the day a damaged ...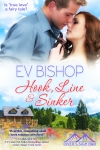 Brian Archer, lawyer and infamous playboy, returns to Greenridge after a long holiday to find his life in ashes. Literally. His condo has burned to the ground, and with it, his delusion that he's a footloose, fancy-free guy who doesn't secretly crave a home and a place to belong.

S ...
From Book 1: "I am not a man given to foolish superstitions, Miss OHara, but I daresay that John Turners soul will not rest until the mystery of his son has been resolved, and he was counting upon you to do so. Will you accept?"

Molly OHara was just a little girl when she lost ...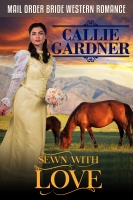 Madeline Graham is hard at work on the eve of her youngest sister's wedding, sewing intricate details into her dress. No one in the household appreciates her fine needlework and poor Madeline feels that she is destined to a life of servitude for her family. Madeline is the eldest sister but the last ...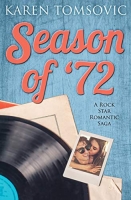 Everyone wants of a piece of Robin Stewart. As he blazes a path across the pop culture landscape of the 1970s, from television sex symbol to rock superstar, he's the ultimate picture of cool and the romantic fantasy of women everywhere, carrying the hopes and burdens of his show business family on h ...
A sweet feel-good holiday romance. It's Christmas Eve, and the end of a year in which everything Dara loves was lost. Everything but her little girl and a fierce determination to survive. When a cop brings Christmas to her door, he brings another gift she never expected to get.
I was a damsel in distress. Trapped in a car. Slowly being buried by the unrelenting snow. No cell service. No way out. And then when all hope felt lost, he appeared--a shadowy figure emerging from the depths of the blizzard. Except my dashing hero on a mighty steed was instead a hulking beast of a ...

It's been two years since Sophie was dumped at the altar, and she's scarred, but wiser. She has a career she loves, good friends, and a caring family. It should be more than enough, and she wants to vanquish the part of her that still craves something more. This year, unable to bear one ...
Vicki had always felt growing up on Maui was truly paradise in every way. Meeting Marshall her senior year made it that much more perfect. Flying to Oahu with him and losing her most valuable possession—her virginity—comes with a high price. Having just turned eighteen and now pregnant, she still do ...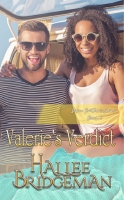 VALERIE FLYNN grew up with the Dixon brothers, never differentiating one more than the other. When she leaves for college, she puts Atlanta and her childhood behind her, ready to make a life for herself somewhere else. An abusive relationship almost destroys her physically and emotionally, and ma ...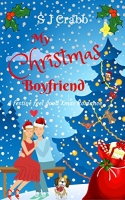 After what is going down in history as the worst day of her life – so far – Annie Anderson, finds herself on a train heading home for Christmas. Going against all the laws of travelling on British Rail, she strikes up a conversation with the angry man opposite. After downing his supply of brandy (re ...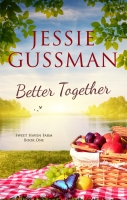 Love kindles when a fake engagement brings best friends together. World Champion snowboarder, Wyatt Fernandez, should be hitting the slopes in the Andes and spending his days teaching as the new ski instructor. But an emergency means he's heading off the family's tree farm with his best friend, Harp ...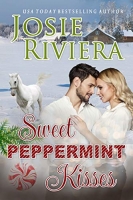 There's no place like home. Until the heart gallops off in an unexpected direction… Prepare for romance in this heart-warming holiday book brought to you by USA Today bestselling author Josie Riviera. After Chiara passes her RN license exam, she plans to leave Virginia and return to her beloved Kans ...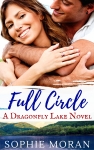 What if you had a second chance for a first romance?

After surviving a broken engagement, Cassie Ward decides going home to Dragonfly Lake for the summer is exactly the change of scenery that she needs. A relationship of any kind is the last thing on her mind. Yet, when she wakes up in b ...
With shades of It's a Wonderful Life, one man must face his past to find his future this Christmas. In the last year, George's life has drastically changed. The formerly homeless veteran now has a job he likes, a family in the residents of Darling, VT, and for the first time in years, a home. But wh ...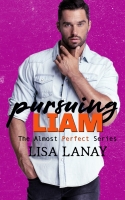 Find out if Taryn and Liam can go from friends-to-lovers-to-forever in this funny, light-hearted, contemporary romance that will melt your heart. At thirty-four years old, veterinarian Taryn Williams wants a baby. After a failed attempt to adopt, she believes her chances for a family are dismal. ...
When Dr. Sam Morgan's estranged wife dies in a tragic accident, he returns home from a months-long, overseas surgical mission to discover his disabled son, Joshua, does not remember him. Sam is convinced that he and Joshua can only overcome their heartbreaking memories by leaving their decaying smal ...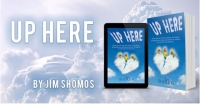 "A one-of-a-kind romantic-comedy that shouldn't work but masterfully does." Never Ending Bookshelf "As moving as it is funny, with wonderful characters and a fabulous light touch." Artisan Book Reviews "Fun characters, in messy situations, get the feeling senses working overtime." Happy Valley ...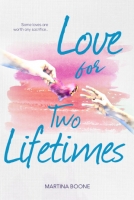 "Heartwarming, lyrical, soulful, and with just the right amount of humor: this book sparkles with authentic, layered characters and beautiful, thoughtful prose." — Jodi Meadows, NYT bestselling co-author of My Lady Jane and My Plain Jane

Two generations, two grea ...
After a terrible car accident, Laura's memories of the life she and Steve shared since childhood are gone. They return to their home and routine, in hopes that her memories will come back on their own. Steve is determined to do whatever it takes to win back her love and get back on schedule with the ...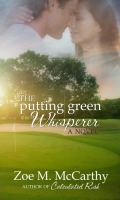 Suddenly unemployed, Allie Masterson returns home to Cary, North Carolina where she caddies for her father on the PGA Seniors Tour. There, she encounters a man who possesses an alluring gift of reading the contours of the green. Fascinated with his uncanny ability, Allie is excited to meet the Green ...
Can a runaway bride find love with someone else's jilted groom? Flower shop owner Flora has waited years to say "I do" but when she gets to the altar, all she can say is "I can't." Ex-ballplayer Dean waits for his turn to find wedded bliss but has nothing to say when his bride-to-be texts that she's ...
Wandering Home Will a justice-seeking wanderer find solace on a ranch with a stubborn widow determined to protect what is hers? Storybook Hero Can a starry-eyed dreamer's search for adventure overcome a taciturn man's belief he has nothing to offer? My Heart Knew Will falling in love with a strong-w ...
Two exes stuck together. Could this be their second chance?
When Virginia state senator Adam Larson returns to his hometown of Maple Creek, Virginia after a long absence, the last person he expects to bump into is his old high school girlfriend. Is he too focused on ...
She's a journalist on a mission. He's in her heart… and in her way. Will they have to choose between justice and love? As the older sibling to two beautiful twin sisters, Nadine Laidlaw is used to being overlooked. But she refuses to let her late father's employer overlook his suspicious death. She ...
Sophie Newton is determined to prove herself to her father, who insists she could never run a successful business. She opens a beachside taco stand called The Sandy Tortilla and plans to make her own way, one burrito at a time. When she loses her summer help, Sophie rushes to find somebody to help t ...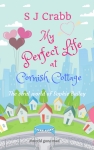 A deliciously romantic and humorous read about love, loss and starting again.

Sophie Bailey is your typical yummy mummy. She lives in a small village where life is all coffee mornings and party plan. You may think she has the perfect life - she certainly did until she woke up one morning ...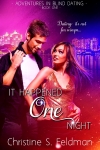 Who has time for dating these days? Certainly not struggling entrepreneur Paisley Jameson, who has way too much on her plate to pay any real attention to her shriveling social life. And not mechanic J ...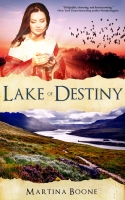 A magical novel about destiny, family, food, intrigue, healing, men in kilts, and the sometimes twisted path to love from the award-winning author of Compulsion. "Delightful, charming, and heartwarming." --NYT bestselling author Wendy Higgins

Helping her aun ...