Hundreds of years ago, the Great Death desolated the planet, killing most humans and animals. The world that was reborn is filled with human-animal hybrids. The descendants of humans rule over the others using segregation and subjugation to enslaved and command. Trinity, a sixteen year old P ...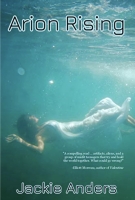 Seventeen-year-old Téa Lane has dodged abusive foster homes and is surviving on the streets of Houston, all in order to achieve her STEM dream to become the first Latino female astronaut to spacewalk. One day, she discovers an anomalous Native American artifact that's a powerful seed not of this wor ...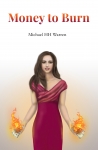 When the young for ...
Harry Potter meets Indiana Jones. Will Jasper get out alive? 10 quests. If one fails, all fail. And one will never return. ... Now it's Jasper's turn. When seventeen-year-old Jasper Walker is caught up in a violent storm and flung off the roof of Gray Cliffs Academy along with nine of his school ...
Should we dig for the truth when Pandora's Box is a coffin of buried secrets? For twenty-five years, Diana Ferguson's killer has gotten away with murder. When rookie obit writer and newsroom editorial assistant Kris Langley investigates the cold case of the artistic young cocktail waitress who was o ...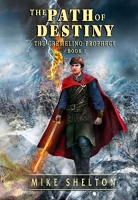 A Prophecy. A Powerful Sword. A Reluctant Wizard. Darius San Williams, son of one of King Edward's councilors, cares little for his father's politics and vows to leave the city of Anikari to protect and bring glory to the Realm. When a new-found and ancient magic emerges within him, he and ...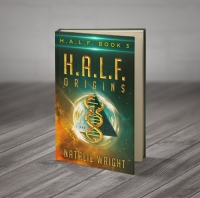 A deadly alien virus spawns an epidemic. Predators attack Europe. And a clandestine organization conspires to profit from chaos and forge a New World Order. In this heart-pounding finale of the award-winning H.A.L.F. series, Tex, Erika and the rest are in a race against time. They fought for their l ...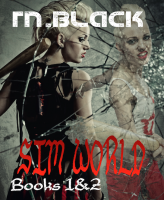 \"WHAT AN AMAZING ACTION PACKED THRILLER OF A BOOK SET IN A WORLD THAT YOU CAN EASILY IMAGINE AS OUR FUTURE.\" -Amazon Reader Along the lines of City of Ember meets CW's The 100, this story will capture your heart and still won't let go...even at the end. Written in part while listening to Outside b ...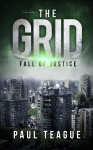 A fortress city. A terrifying prison. A survivor determined to beat the odds.
Joe Parsons' father has just disappeared. Growing up in a post-pl
...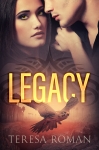 All Jordana wants is to be like her friends instead of her shapeshifter mother who died when she was a kid. So when a stranger claiming to be a scientist offers her a "cure," she jumps in with no questions.&nb ...

In an act of desperation, Maxwell Watt entrusts his son to smuggle the completed steam engine to Nikolas Klaus, a master inventor in another kingdom. When the nefarious secret society, the Fare, learns the game-changing invention's plans are en route, they accelerate their own scheme to neutra ...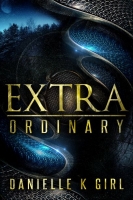 Olessia is a girl like no other on Earth. Powerful and dangerous, she is on the run, desperate to escape the incredible fate that awaits her. Ryder is an everyday highschooler about to discover her world is nothing like she imagined. And those ghosts she sees? Not ghosts at all. A fast-paced scifi ...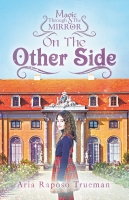 This book offers reimagined stories of classic fairy tales. If you are a young YA lover than this book is for you! Rachel, an orphan girl with a tragically dramatic past, finds herself in a rigid and miserable academy for girls. She dreams of an escape where she can start a new life. She and her bes ...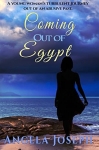 Fueled by years of abuse and anxious to protect June her younger sister, Marva Garcia commits a horrible crime. Even though she has not been discovered, Marva fears that one day she will be. The stress of holding down a job, looking after June, and trying to elude the police drive her to drink. Her ...
14 year old Esperanza Ignacio could only think of a few words to sum up her life: crap, crap, crap! She was born into a poor Latino family living in a small crummy apartment in the barrio side of town. Her father was a drunken, gambler, and wife-beater who, one cold night, got arrested after a viole ...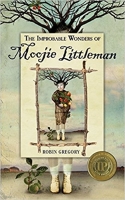 Early 1900s, Western America. A lonely, disabled boy with a nasty temper and miraculous healing powers, Moojie is taken by his father to live at his grandfather's wilderness farm. There, Moojie falls for a girl from an otherworldly clan that he wants to join. Following a series of trials—magical and ...

Drake Sinclair is a freak. There's no other explanation for his superhuman speed, strength, and fighting prowess that makes him feared by his peers. But going to college in North Carolina promises a fresh start; a new place with new people, and maybe, just maybe, a chance to discover the origi ...

Stabbed. Burned by a dragon. Abandoned for the windrocs to pick over. The traitor Ra'aba tried to silence Hualiama forever. But he reckoned without the strength of a dragonet's paw, and the courage of a girl who refused to die. Only an extraordinary friendship will save Hualiama's ...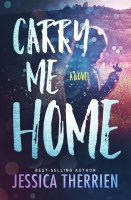 Lucy and Ruth are country girls from a broken home. When they move to the city with their mother, leaving behind their family ranch and dead-beat father, Lucy unravels. They run to their grandparents' place, a trailer park mobile home in the barrio of San Jose. Lucy's barrio friends have changed sin ...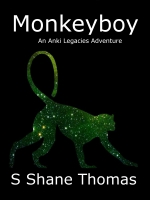 Hanuman is one of a kind. A monkey turned person thanks to the same magic gemstones that created the powerful Anki race. His friends are not the typical human colonists either. Follow Han on a space fantasy adventure as he battles the dangerous Rakshasa who have been working in secret to overthrow t ...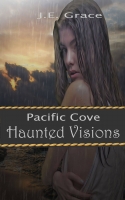 Naomi & Jason Sanders, move to Pacific Cove Ranch shortly after their wedding. Prior to her graduation from college, Naomi's younger sister is killed in a hit and run accident. Naomi is having a hard time accepting her loss, and the isolation of her new surroundings bring a new type of ter ...