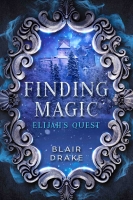 How can you stop a magic war when you don't believe in magic? 10 quests. If one fails, all fail. And one will never return. ... Now it's Elijiah's turn. Life as a seventeen-year-old jock at Gray Cliffs Academy is hard for Elijah Davies. Failing grades? Check. On the headmaster's hit list? Check. ...
https://www.amazon.com/Sunrise-Chasers-Greta-Sloan-ebook/dp/B071FB4FGR/ref=sr_1_1?s=digital-text&ie=UTF8&qid=1495697715&sr=1-1
The first ambush of adulthood happens in high school. It happens when you realize your future belongs to you. Rory knew instantly what he had to do, it took Victoria a little longer. Together they believe they can navigate their own best path. Rory drops out of the band and basketball programs to pu ...
A fresh new blend of dystopian urban fantasy, for fans of The Hunger Games, Divergent, or The Mortal Instruments. 16-year-old Daria Grayson is tired. Which doesn't make sense. She's taking her daily dose of miracle-drug Sendrax, just like everyone else. And she's sleeping a full 45 minutes every sin ...
Eleanor, a timid orphan, has no clue to her real purpose, but she also has no desire to become a subservient old maid, like the miserable nuns she grew up with. Eleanor believes Edward, whom she loves, will save her from being forced to take vows. She knows Mother Superior has no intention of lettin ...
To get home, she must save a strange world with a "gift" she hates. 10 quests. If one fails, all fail. And one will never return. ... Now it's Alex's turn. Alex Benton is an exile at Gray Cliffs Academy. Sent there for her senior year, where she knows absolutely nobody, all because of a little, ...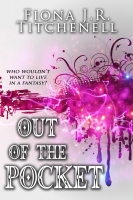 For over a century, the town of Green Beach has frightened its children with the tragic legend of Joshua Thorne. He's the reason it not only locks its doors at night but nails its windows shut. Steeped in romance and revenge, his is the kind of story Angela Ironwright lives for. When the specter of ...

Stabbed. Burned by a dragon. Abandoned for the windrocs to pick over. The traitor Ra'aba tried to silence Hualiama forever. But he reckoned without the strength of a dragonet's paw, and the courage of a girl who refused to die. Only an extraordinary friendship will save Hualiama's ...
A Gripping Dark Paranormal Thriller. A Destined Prophecy along with haunting visions and supernatural talents are the norm for the sixteen-year-old, Jordan and her mother Seeley. Together with their formidable angels they find themselves in peril when a wicked sorcerer is determined to fulfill the p ...
14 year old Esperanza Ignacio could only think of a few words to sum up her life: crap, crap, crap! She was born into a poor Latino family living in a small crummy apartment in the barrio side of town. Her father was a drunken, gambler, and wife-beater who, one cold night, got arrested after a viole ...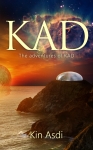 John is an unassuming but talented high school sophomore who finds a strange object while walking in the woods one quiet Sunday morning. There, catching beams of sunlight shining through the trees is an alien object! The object is a Kinetic Assistant Disk, or KAD. It's smooth, silver, and about the ...
A teenage girl. A returning extinct species. A murderous alien. Nell is looking forward to leaving the isolation of her beach, and attending University in the city. But when her father reveals she isn't human, but a product of two warring alien species, her life somersaults as ever-increasing ...

Chained to a rock and tossed off a cliff by her boyfriend, Aranya is executed for high treason against the Sylakian Empire. Falling a league into the deadly Cloudlands is not a fate she ever envisaged. But what if she did not die? What if she could spread her wings and fly? Long ago, Dragons ruled t ...

Paris marshal Danni Metreaux has her hands full with criminals preying on a local Weeia merchant, a fresh trainee and the happy distraction of a new love interest. Her instincts tell her that a powerful Weeia has been forcing humans to commit a series of crimes, and wiping their victim's memor ...