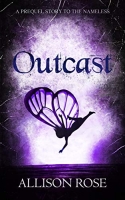 In the face of defeat lies true strength. Kelty now lives as an outcast faerie in the human world. But before she was cast out, an encounter with a deceiving faerie resulted in a devastating trick—one that changed Kelty's life forever in this enthralling untold story. For fans of YA fantasy, Outcast ...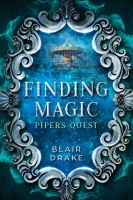 All fun & games...until you land on a bathroom floor in a town full of witches. 10 quests. If one fails, all fail. And one will never return. ... Now it's Piper's turn. The only thing Piper is worried about, until that fateful morning, finals. She wants to graduate with good grades, and go to an ...
A powerless princess. A kingdom on the brink of war. A forbidden magic. Princess Jurelle of Muirland tries to be the obedient daughter her father demands. Even when he commands her to marry the brutal king of neighbouring Surran, she doesn't protest – at least on the surface. But she will not tamely ...
Together is somewhere they long to be. Eden Moore has a long academic rivalry with Ash Gupta, a guy who has everything going exactly as he wants. He's admired by his peers and getting the kind of grades that his wealthy, immigrant parents expect. But Eden knows, for Ash, she's an obstacle– the sharp ...

Brad's twin brother T.J. has gotten himself out of the fancy prep school his father picked for him and into the public high school Brad attends. Now T.J., the bright light in his father's eyes, is a shining new star on the hockey team where Brad once held the spotlight. And he's testing his populari ...

Fear holds God Town in its icy grip. A child has disappeared...
Desperate to find little Emily, the town begins an exhaustive search. By the second day, fear grows that the little girl may be lost forever. Only the woods remain to be ...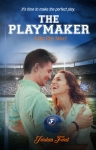 The first book in a young adult romance series about a small town football team and the girls who win their hearts.

This is it—Tori Lomax's senior year.
Her last chance to leave Nelson High without a bucketload of regrets.
Number one priority—get C ...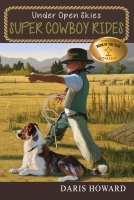 Humorous, Inspirational Story That All Will Love Reviews "The little boy, Tommy, reminds me of Calvin from the Calvin and Hobbs comic strip by Bill Watterson because of his mischievousness. It is such a fun book to read!" - Celese Sanders (syndicated columnist of Little Bits Of Life) "SUPER COWBOY R ...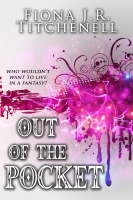 For over a century, the town of Green Beach has frightened its children with the tragic legend of Joshua Thorne. He's the reason it not only locks its doors at night but nails its windows shut. Steeped in romance and revenge, his is the kind of story Angela Ironwright lives for. When the specter of ...
Hijacked by witches, kidnapped by a dwarf and enraptured by river sprites -- will Lizzie ever manage to go home? And if she can, will she want to? Lizzie is an exhausted honor student and an enthusiastic amateur folksinger. She wakes one day in a strange and terrifying new land. The women who reviv ...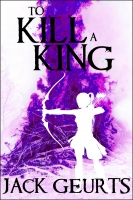 Could you kill the person you loved to save your people? The war with the Kem has been raging for almost a decade… When Asherah is faced with the extinction of her people, she will travel north into the mountain realm of Ardos. Accompanying her is her sister, Nikkal, who wants nothing more than to b ...
If you could control minds...would you? It's hard enough for Dawn hiding that she's a teen psychic from her new classmates and new step-family, but it gets even tougher when she learns that ESP spells D-A-N-G-E-R. When Dawn gets involved with a fortuneteller mentor and two girls who share her myster ...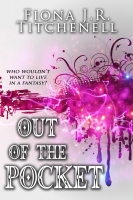 For over a century, the town of Green Beach has frightened its children with the tragic legend of Joshua Thorne. He's the reason it not only locks its doors at night but nails its windows shut. Steeped in romance and revenge, his is the kind of story Angela Ironwright lives for. When the specter of ...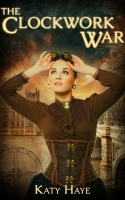 Imagine Queen Elizabeth I never ruled. England and Scotland never unified. It's 1845 and the two countries are again at war. Mechanical genius Clara Lissing cares little for the war. She just wants to keep her five brothers safe. But when her youngest brother Tom enlists with the army, the happy fam ...
Book 2 of the Antonello Brothers series. The Thieves' Guild tech Senth is about to claim will make him invisible. Finally, the young halfbreed thief will be out of sight, shielded from the taunts humans fire at him. But when that tech reveals he has a human half-brother who's bound by a cruel slaver ...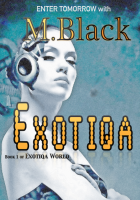 "VERY WELL WRITTEN! SO HARD TO PUT DOWN!" -Amazon Reviewer "WOW, WOW, WOW! NOTHING SHORT OF GREAT!" -Amazon Reviewer Set in the robot cyberpunk year 2055 in British Columbia, Canada, where humans are part robotic and robots are becoming more humanlike, the line dividing the two is becoming less clea ...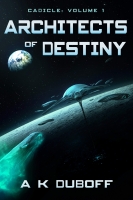 For fans of "Dune", "Ender's Game", and "Star Wars" comes a new character-driven space opera... Cris Sietinen, heir to the most influential High Dynasty in the Taran empire, was born with rare telekinetic gifts--abilities he refuses to ignore, regardless of the governing Priesthood's decrees. Determ ...
Stabbed. Burned by a dragon. Abandoned for the windrocs to pick over. The traitor Ra'aba tried to silence Hualiama forever. But he reckoned without the strength of a dragonet's paw, and the courage of a girl who refused to die. Only an extraordinary friendship will save Hualiama's beloved kingdom of ...
Nightmares or waking dreams? Only the keeper of the Legend knows… and it's up to him to keep them from Harm! By day, Jeffery is the best friend of Montague the Magician. By night, he's the powerful warrior, Harm, The Legend, who leads a band of Berserkers—ridding the land of evil while saving vill ...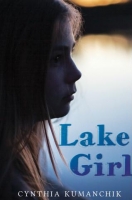 Try as she might, Lily Lane can't remember what happened that fateful night she was left to die on the lake. It's important that she does. Lily needs to discover the truth surrounding her death and move on from this stage of existence. If she doesn't solve the mystery in time, more people could die. ...
A contemporary YA romance with a dark edge. Ava has everything planned to finish senior year at the top of her class and help put on the greatest prom ever. But her best friend, Cade, convinces her to abandon the rigid schedule and enjoy her last year of high school. After letting her hair down for ...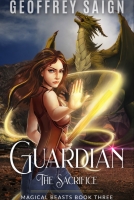 Welcome to the thrilling Magical Beasts YA fantasy series. If you love fantasy thrillers with nonstop action, powerful heroines, quirky tough heroes, and a ton of magical beasts, you will love The Guardians.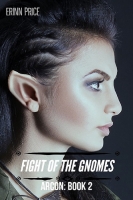 The gnomes aren't out of the woods yet. Just when they think things are going well, the game AIs go and change everything. In a race against time, Yllo and her friends need to find all the races artifacts' to safe guard their Kingdom. The stakes are higher in her real life and her virtual one. They ...
They don't know their own magic... 10 quests. If one fails, all fail. And one will never return. ... Melissa is the first. Lost and bewildered after being unceremoniously dumped by her boyfriend, seventeen-year-old Melissa wants nothing more than to curl up with her pain. But then she's summoned by ...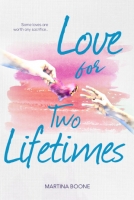 "Heartwarming, lyrical, soulful, and with just the right amount of humor: this book sparkles with authentic, layered characters and beautiful, thoughtful prose." — Jodi Meadows, NYT bestselling co-author of My Lady Jane and My Plain Jane

Two generations, two grea ...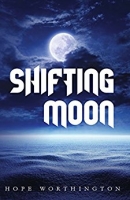 Logan Canino isn't exactly like your other high school boys. While many would be worrying about new crushes or college applications, he knows that he is about to embark of an endeavor of extreme importance.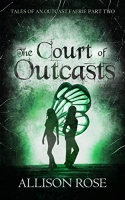 A dangerous faerie lurks behind an empty throne. Still living as a faerie outcast in the human world, Kelty is summoned by the Court of Outcasts, where another faerie—one with a dark past, a skewed sense of reality, and a penchant for influencing minds—offers her the throne. Accepting would force he ...

Drake Sinclair is a freak. There's no other explanation for his superhuman speed, strength, and fighting prowess that makes him feared by his peers. But going to college in North Carolina promises a fresh start; a new place with new people, and maybe, just maybe, a chance to discover the origi ...
Magical creatures all around … then Dylan realizes he might be one. 10 quests. If one fails, all fail. And one will never return. ... Now it's Dylan's turn. The most normal thing about Dylan's morning was being called to the headmaster's office. And that's where normal forever changed for him. O ...