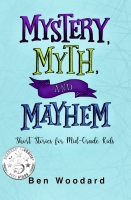 Zombies, and ghosts, and aliens, Look Out!  Hang on as you read six short stories of excitement and adventure.  Thrilling tales for kids 7 and up. For kids who: love fantasy/adventure books told with humor and excitement enjoy stories about friendship, family, and school life  appreciate the ...
For God School's latest graduate, the adventure continues...
Bernie is a young god who fixes broken universes for a living. Unfortunately, the universe he's working on is in the middle of a civil war caused by Ashok, a murderous wi
...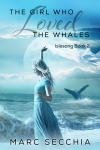 On trial for her life, the Girl who Sang with Whales thought life could not deal her any worse surprises. Little did she know the despicable plans of her enemies would drag her through the Isle of darkness to a new, unimaginable future. Salty adventure for those with a love of pirates, dragons and h ...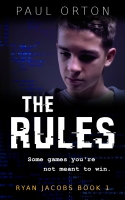 Somehow, he lost his freedom. Now he belongs to the Academy, and the rules have changed. What started out as a game has become a matter of life and death.
When Ryan Jacobs hacks into a top-secret computer system, he has no idea that his life is about to change. He is for ...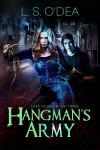 A rebellion is brewing in the world of the Lake of Sins while Hugh Truent sits in prison days away from his execution. After taking his findings about the genetic similarities between the classes to the Supreme Almighty and the Council, Hugh had been arrested for treason and all his evidence had van ...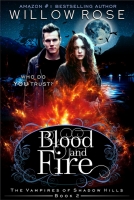 "I wish my parents were immortal bloodsucking vampires," said no one. Ever. Especially not Robyn who is struggling being the only human in a house filled with vampires. Can she keep it a secret that she knows what they are? Meanwhile Jayden's family is revealing secrets of their own and nothing is a ...
Welcome to Ecrivain Academy. Here in these storied halls you will be trained to become one of the greatest writers the world has ever known. There are poetry battles. Friends. Enemies. Is your story a romance? Or is it something darker? Explore all Ecrivain has to offer. That is, if you can survive ...
In a solar system where The Authority decides who lives and who dies, only one of their own executioners can stop them. Glade Io is a trained killer. Marked at a young age as an individual with violent tendencies, she was taken from her family and groomed to be a Datapoint—a biotech-enabled analyst ...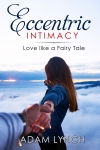 He's no normal person—but that's what intrigues her the most. And he likes the fact that he can't deduce everything about her at first glance. She does things that aren't recognizable—simply because these things are original. There's something about these two that makes the other curious—and that cu ...

Mira wants nothing more than to hide away from the world and its cruelties. Overcome with grief for the loss of her father and burying herself deep in school and her internship, her one respite is her admiration for the Hollywood actor, James Dean, an admiration she shared with her father. Although ...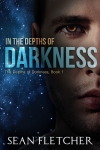 A Top Ten Best YA Finalist at the 2017 San Francisco Writers Conference

A collection of six folklore retellings that will twist your mind and claim your heart. SHIMMER: A heartbroken boy rescues a mermaid... but is it too late to save her? BETWEEN is about a girl, a genie, and a ton of bad decisions. SUNSET MOON: Eloise doesn't believe in Native American magic--until th ...