Cleo loves bows. She wears her hair in a bow and decorates her room with bows. Cleo is bow crazy.Learning to tie a bow is very difficult for some people but Cleo remembers how to do it from a cute story she once heard. It is about a little rabbit with very long ears and a very helpful fox who shows ...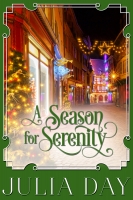 A toymaker with a dilemma, twelve hours to make it right, and a special ops paramedic at her side? Not exactly the Christmas Eve Serenity planned…

Serenity Yates is an hour from closing her toy shop for the holidays and starting a much-needed break. But first, she'll hand over a ...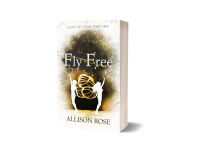 In the land of Faerie, lies are easily disguised as truths. They were raised like sisters, the heir to the Court of the Day and her guardian. And as rebellion darkens the land of the Day—and the faeries of Court fall under a dark magic that disconnects them from the land, dooming them to a slo ...
EASY STEP BY STEP GUIDE FOR GROWING PHALAENOPSIS ORCHIDS! "Phalaenopsis Care for Beginners" is your simple hassle-free guide for growing, blooming, and propagating your magnificent Phalaenopsis orchids! Are you constantly struggling to make your orchid grow and bloom properly? Or maybe you have ...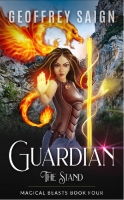 The war has begun and the Evil One is attacking. Thus Sam and Jake must find and convince the Summoner of KiraKu to call all dragons and magical creatures of the wild lands to join the battle. To reach the Summoner, Sam will have to cross the most dangerous wild lands of KiraKu. Even if the Summo ...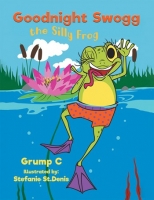 Goodnight Swogg the Silly Frog was created from a proud grandfather's – Grump C's – dream. This is the first of Grump C's stories about Swogg and his ten friends who all live most happily in a beautiful bog called Skunk Hollow. The cleverness, creativity, and passion Swogg shows for his friends will ...
This is not a self-help or a how-to book. This is the story of the metamorphosis of a timid, fear filled child who finally blossomed into a warrior. I have many scars that no one can see, but they are healed now. Through these battles to become a warrior, I have helped the wounded souls that have c ...
At the end of civilisation. The remnants of society are hanging on to the edge of survival, having retreated behind walls, while prisoners roam in the wide-open space beyond. But is anybody free? Finbarl is a guard defending the walls of Athenia, fighting to keep the flame of civilisation burning. I ...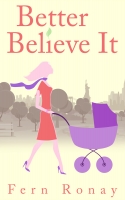 Jada Marlone's life appears to be perfect on social media. She has a loving husband, a beautiful child, and a successful career. What she doesn't post about is the disconnect she feels in her marriage, the difficulties of motherhood, and her strained relationship with her mother. Resigned to nev ...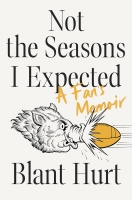 When it comes to college football, there are fans and there are fanatics. Destined by geography and family tradition to latch onto the Arkansas Razorbacks, Blant Hurt is of the second type. Like most devotees, he was captivated by his love of his team at an early age. But unlike more casual fans, Hu ...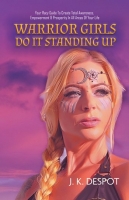 You were guided to pick up this book for a reason. Nothing in your life is a coincidence. This edgy guide to creating complete awareness, enlightenment, empowerment, prosperity and growth in all areas of your life, from love and finance to your mental well being, is the last tool you will ever need ...
Palm oil is a big business. Palm oil has been widely used in food and non-food industries. More than half the products on sale in supermarkets are made with palm oil—yet many people hardly know anything about this industry. They don't even know chemical engineers have a significant role to play in t ...
Harley meets heartthrob in this fast-paced Hollywood romance!
All she needs is an open road…
Hollywood movie director and single mom Gina Devereaux isn't about to let her past defeat her. It's hard work but she's firmly on the path to making her dreams come true. Her daughters, her caree ...
Aleksandra has a life-or-death choice to make. Jakob is driven by vengeance. Working together, can they defeat the Third Reich?
Russian-Japanese pilot Aleksandra Rybakov searches for her place in the world and finds it as a Night Witch. After a fatal crash during the Battle of Kursk, she is of ...
Every family has its secrets, and the March family is no exception. For the March sisters, Match Made in Devon, the bridal shop opened and run by their parents, was a real-world representation of what true love was all about. But for eldest sister Alexandra that kind of perfection has always see ...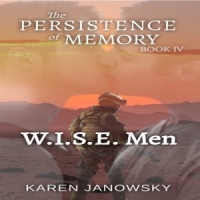 One man shouldn't be alive. One man shouldn't be in love. One man shouldn't exist. None of them wanted to be a superhero. U.S. Army Lieutenant Kevin Rye is the sole survivor of a missile attack on his helicopter in Somalia. His old friend, Rob Fisher, has created a suit that allows him to func ...
Feelu is a fun adventure that can improve children's mental health. It helps children to explore their feelings and handle them in a healthy manner. Feelu also encourages children to be kind and mindful, and to relax their bodies and minds. It also gives suggestions for how to react to bullying. ...
H.Downing Lane's first sailing memoir received 5/5 stars from IndieReader. "In SAILING BLUE WATER MYSTIQUE SOLO: SAILING THE EXUMAS ALONE, H. Downing Lane's personal insights and observations of both the self and the blue world around him create an engrossing tale that readers will find hard to put ...
After a year in Paris studying painting at l'´Ecole Nationale des Beaux-Arts, Hélene Simard returns home to Quebec City in 1939, with a secret. She has a German fiancé. She can conceal his identity, but not the baby she carries. Hans Werner, her lover, was drafted in the German army, and his dreams ...
Are you plagued by relationship anxiety? ● Are you anxious in love? ● Do you worry about your worth and value in a relationship? ● Do you worry your partner might leave or abandon you? ● Do you fear you are incapable of having a fulfilled, meaningful romantic relationship? If your answer is ye ...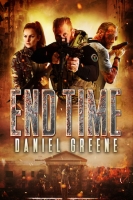 Protests in front of an embassy aren't what they seem... In the dark primal jungles of the Congo River basin, something is ravaging the local population. When protests turn violent in front of the US Embassy Kinshasa, only the foreign policy experts paid attention. Civil war erupts and people rip ea ...
4.8/5 stars from IndieReader! INDIEREADER REVIEW THE CODE is a well-crafted, intelligent and timely social satire about America's ability to elevate, transform and digest the celebrity heroes it creates and is well worth a read. Male identity, the nature of celebrity, and the cynical manipu ...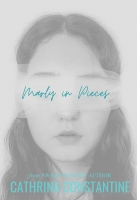 Marly refuses to believe her friend, Rae, committed suicide. Even though her wrists were slit, Marly knows her beautiful, vibrant bestie would never do that. Even though the two had drifted apart, Marly and Rae made a blood promise long ago. Even in death, Marly intends to honor that vow. Determined ...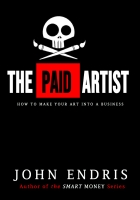 Do you want to make your art valuable before you die? Do you ever wonder why some artists are "successful" while others starve? Sometimes it's not talent that separates them, it's a strategic plan. This comprehensive guide will show you the steps you need to develop a customized road map to make ...
Margaret, a girl born with second sight, has the unique ability to bring ghosts trapped between Heaven and Hell back to life. When her parents die suddenly, she goes to live with her beloved grandfather, but the cellar of her grandfather's ancient inn is haunted by an evil spirit of its own. In the ...
Karen longed for acceptance, validation and love, but had no ability to form healthy, meaningful relationships. Born into a large family already suffering the effects of two generations of residential school, and surviving her own nine years at St. Margaret Indian Residential School, Karen (like eve ...
She can kill with a thought. Gifted with an explosive psychic talent, Geneva Ericksen can't risk letting Rolf Jorgensen in her life. If she does, she might accidentally kill him. But when Rolf's sister goes missing, Geneva and her extraordinary abilities may be his only hope to find her. He's hi ...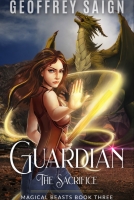 (READ BOTH THE 3RD AND 4TH BOOKS IN THIS SERIES--ON THIS SITE--) Sam and Jake are asked to free a murderous Old One from a dangerous, magical prison—to unite the Southern Domain of KiraKu before the Evil One attacks. Even if Sam and Jake can survive a host of monsters, liars, and villains, who a ...
A world of magic and adventure awaits… Sent to live with her strict, aloof, and uncaring uncle after her parents are killed in a car accident, twelve-year-old orphan Alyssa McCarthy longs for the life she used to have—one filled with fun and love. Then one stormy night, a message appears in the rain ...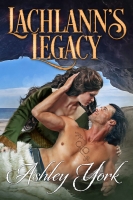 Hidden secrets could tear them apart as fast as their passion drove them together On the Moray coast in Scotland… Ethne's genuine and caring nature makes her invaluable to her brother as his son's caretaker, but he and his wife treat her as little more than their servant. When she learns their ...
"A powerful personal account of one man's mourning process, WHEN WILL IT STOP HURTING? offers hope to those who have lost loved ones and feel trapped in a forest of grief." - 4 out 5 stars from IndieReader! Crystle was the love of his life. For thirty-six years they had done everything togethe ...
If he can control her mind… Government operative David Jenkins is skilled at controlling his emotions. Feelings are lethal when your job is to infiltrate minds, erase and implant thoughts, and guard the nation's intellectual capital. But even he can't fight his strange attraction to Grace Woznisky. ...