If she loses, she dies, but winning will break her heart. The murder of her brother thrusts Gaia, unprepared and unwilling, into the spotlight. Her proposed marriage to Atoli, the power-hungry, arrogant prince of a rival clan, is the last thing Gaia wants. But as heir to the Black Throne, her duty i ...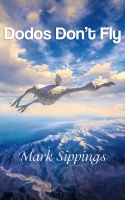 Mojo was a Dodo but his real name was Colin, that's because dodos weren't allowed to have unusual names. It was just one of the 127 dodo rules Colin had to follow. But Colin was different. He was always asking questions and one day he discovered that the most important Dodo rule wasn't right at all. ...
He lost his family. He's got voices in his head. And he's more powerful than they ever imagined… Fifteen-year-old apprentice Kyril is sick of being bullied. And after a tragic fire leaves him orphaned with out-of-control thoughts and powers, he can't wait to escape constant taunting at the wizard ac ...