Merlin returns to Lycenea, victorious, having defeated the Visi-Gauls in a gruesome campaign that saw the annihilation of their Southern Army and the death of their sadistic King, Jason. His peaceful reprieve is cut short however, as he must now find and expose the corrupt senator who initiated the ...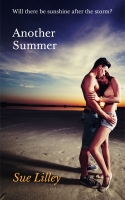 Evie is staring into an empty future. Joe is the only man she ever loved. But he cheated and broke her heart. Enter rocker Jake, hot and tempting, to sweep her off her feet. Why shouldn't she grasp her own happy ending? Is Joe too late to persuade Evie he loves her? Does he even deserve another chan ...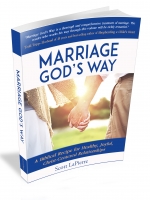 God wants your marriage to be a joy and blessing, but you must embrace the principles in His Word! Nearly everything in life comes with instructions--from the cell phones we use to the automobiles we drive. Yet when it comes to marriage, many people struggle without proper guidance. Couples experien ...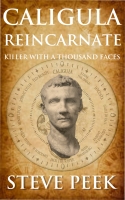 A madman with unlimited power gains crippled immortality Each generation he is among us Hail Caesar, Emperor of Murder The insane Roman Emperor gains immortality by stealing a merchant's soul. Instant reincarnation provides endless lives for a never-ending reign of terror. Two-thousand years later, ...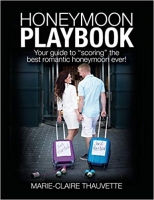 Light a romantic fire in your relationship that will last longer than any vacation tan! In The Honeymoon Playbook, relationship coach and AASECT certified intimacy educator Marie-Claire Thauvette shares activities, games, tips, and tricks to make this trip the best of your life. It is not just for t ...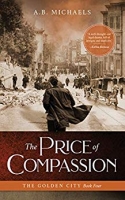 It's 1907 and former surgeon Tom Justice sits in a San Francisco jail on murder charges. The attorney hired to defend him is perplexed: the doctor hasn't confessed to the crime—if there even was a crime—but why won't he declare his innocence? The reasons are complex, reaching back to Tom's youth and ...
Sometimes, the end is really the beginning. After destroying her successful music career, the close friendship with her bandmates, and her marriage, author Kaitlyn Storm, aka Kate Wolf, former bassist for the all-female rock band Hecate's Fury, is given a second chance. She receives an offer to turn ...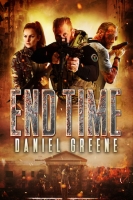 Protests in front of an embassy aren't what they seem... In the dark primal jungles of the Congo River basin, something is ravaging the local population. When protests turn violent in front of the US Embassy Kinshasa, only the foreign policy experts paid attention. Civil war erupts and people rip ea ...
The motivation for the book was my young son. It was intended to be a memoir but I thought others could benefit from the way I coach and explain my life. The impetus to publish came from the sudden passing of my brother. He only left a few words to live by for his daughter, who was 5 at the time. Wh ...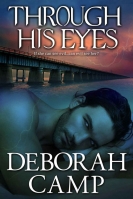 Suspense. Murder. Sexy Romance. Paranormal. This series has it all. Talented narrator Matt Haynes embodies the tortured soul of Levi Wolfe and the kindred spirit of Trudy Tucker perfectly in this quick-moving, exciting, and steamy first novel in the Mind's Eye series. Psychics Levi Wolfe and Trudy T ...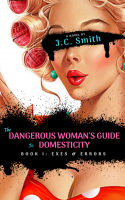 Lily secretly hates kids' birthday parties. It takes a finger of whiskey on the rocks to get her through wrapping yet another girl birthday gift. They're just one more reminder that she's trapped -- knocked off of her career path and stuck in a place where no one knows her as anything more than a wi ...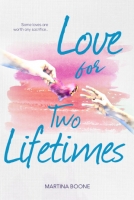 "Heartwarming, lyrical, soulful, and with just the right amount of humor: this book sparkles with authentic, layered characters and beautiful, thoughtful prose." — Jodi Meadows, NYT bestselling co-author of My Lady Jane and My Plain Jane

Two generations, two grea ...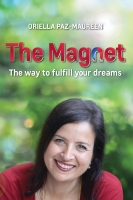 Regain the powerful, priceless inner compass that you once possessed naturally! You were born with a unique, priceless, internal compass. Like any infant, you could direct your surroundings to satisfying your desires, which were very clear to you then. However, as the years went by, your connection ...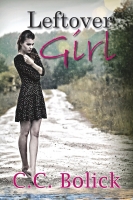 Jes Delaney can't remember anything before she was found at four, barefoot in the headlights of an old Ford. At fifteen, she has adjusted to moving without notice and never fitting in, but everything changes with her adopted mom's hometown. There Jes falls for her mom's nephew, a love she hides when ...
Magic is easy. That's what Glolindir thought, until he came across his first real monster. Luckily, he survived, thanks to his new "friends." Lloyd, the reckless young warrior with blades of fire. Seth, the sarcastic halfling who might be an assassin. Aksel, the genius little gnome ...
Andy Lorenzo has no family, few friends, poor social skills, and drinks and gambles far too much. But in a time when demons are becoming increasingly more brazen and powerful, he has one skill that makes demons cower in fear from him — he is the greatest exorcist the world has ever known. In Battle ...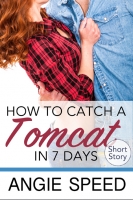 Romantic Comedy - Short Story When the stakes are your happily ever after, flirt your butt off. Beautiful and talented, Megan knows exactly what she wants out of life—her gorgeous best friend TJ. When a summer gallery job could have her packing her bags, she's forced to face the depth of her d ...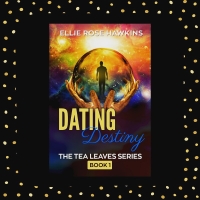 Discover destiny's path to true love. When Nancy is betrayed in love, she gives up on romance, convinced she is not destined to find her soulmate. Then Nancy stumbles across Diana, a mysterious clairvoyant with an important message. But can Diana really see the future? Zack, on the other hand, is ca ...
How far would you go to find the woman you love? Nazi Germany. While growing up in Germany in the 1930s, Rudolf falls in love with the girl next door, Gertrude. He doesn't care what religion Gertrude practices but the Nazis do. When the first antisemitic laws are enacted by the Nazi government, Gert ...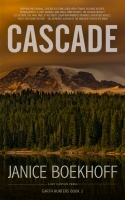 The men around Volcanologist Lenaia Talavera have a habit of dying. As she struggles to process the tragedies, she pulls away from God and her boyfriend, Paleontologist Travis Perego. So when she's called back to Mt. Rainier and the small town of Mayim to investigate an act of sabotage, she jumps at ...
Dana Kane, the Area Master of Michigan, knows how to handle a heavy workload. With monsters lurking at every turn, her hunting abilities have never been in such high demand, but the number of Hunters available in the area has never been lower. Iva Morrell, her rival out of Ohio, has been busy too, b ...
It was the biggest investment in the history of Morgan Stanley's $100 Billion real estate fund business; it was one of the largest deals in the history of Australian property. In 2007, Morgan Stanley bought Investa Property Trust for more than $6.5 billion. In less than a year, the investment was in ...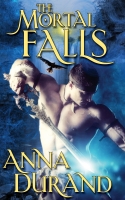 A pragmatic human thrown into a world of magic...

Lindsey Porter fled from her traumatic past, determined to lay low, but now someone has framed her for murder. The quest for answers leads her into a parallel realm where magic reigns, and with a hostile sheriff and a shapeshifting assass ...
Anthology description: AVAILABLE FOR A LIMITED TIME! Twelve bestselling and award-winning authors each bring you a sexy night of romance, fun and a little magic. 'Tis the season for falling for the right guy! Two people stuck in an elevator, snowed in, on an all-night bus trip, locked in a store... ...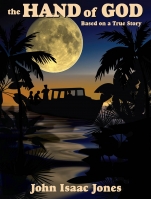 An African-American man is caught between his own demons and those of 1950s American society in this historical novel. The Hand of God tells the story of 24-year-old Bobby Lincoln, who lives in the coastal town of Palm Harbor in 1955 Florida. With few jobs and no education available to him, he ekes ...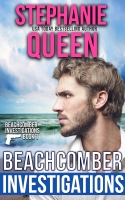 Book One A romantic detective series novel Ex-special ops legend Dane Blaise is desperate to recruit Shana George, but he'd never let her know it. She's too gorgeous, too smart and too much like him. But he needs her. She has impressive skills and if he's honest, he needs her to keep him grounded. M ...
Join the party!! Megan Thompson is turning fourteen! Around caring for her growing kittens and helping her mom plan her birthday slumber party, Megan is pet sitting. This time she is caring for Bentley Stevenson, a German Shepard mix that doesn't trust many people. He made up to Megan at the Furry F ...
A young girl. A magical society. A dark secret. Enter a new magical adventure... When twelve-year-old Kaira Renn listens in on one of her father's secret meetings, she hears of strange things: Searings, Melackin and the words which bring quiet to the room below - The Sign of the Symean. Soon after, ...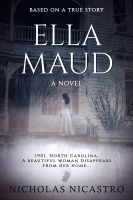 "Ella Maud" is fiction based on meticulous research about real events. The story here is one of the biggest murder mysteries of early modern America. ​W​hen a dispute between sisters leads to an accidental murder, the cover-up​ divides a city and bedevils a nation. Proper, elegant Olive Cropsey love ...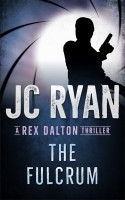 Sometimes one moment, one event, can change our lives forever... March 11, 2004. The Madrid train bombings killed 193 innocent civilians. What the terrorists didn't know was on that fateful day, they also succeeded in creating their worst nightmare. No one knew who he was, what he looked like, where ...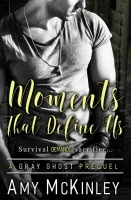 Some days are a gift, while others are a lesson in survival. Every day Jack spends with his girlfriend Jenni, feels like it could be the last. Her brother, Rex, is the local big shot drug dealer who's gunning for him because he's dating his baby sister—and he hates Jack. Homeless, Jack lives in an a ...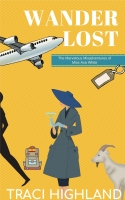 Ava White has it all: a great job, two successful kids in college, a loving father. Change is highly overrated and for other, more adventurous, people. But then her father disappears. Poof. He wandered off, meandering around like Marco Polo to goodness only knows where. And for some reason, a Texas ...
When Native American Mythology meets Celtic Druidism in a culture built around Gnostic Christianity, strange things come to life! Journey with Jamari as he discovers his world, his community and his culture. In the world of 2115, nearly 100 years after the Pacific Rim erupted in a series of quakes, ...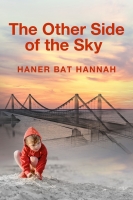 Telma confidently marches over the bridge of her life and then… Telma is an opinionated little girl who doesn't quite fit into the world around her. She becomes a physics professor, happily married to Uri, a bridge engineer, whose life seems secure as the bridges her husband builds. However, the lit ...
Help your children actualize their uniqueness and fulfill their purposes and dreams! An outgrowth of the author's extremely successful parenting website, How to Raise Happy Kids is comprised of 61 short chapters, each containing expertly reasoned, loving advice and practical tools for a different as ...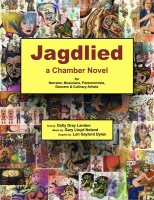 WARNING to prospective readers as to this title's potentially shocking and disturbing (read: X-RATED!!!) graphic and literary content: A reviewer at LITERARY TITAN, tho ...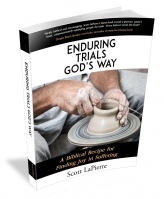 Trials are part of life on this side of heaven, and God wants to use them for your good! Pastor Scott LaPierre presents scriptural principles that give believers the encouragement they need when suffering. Every chapter concludes with questions that help you apply what you are reading. With Enduring ...
She should have been a $7 whore but she became a Fortune 50 Vice President. A true crime memoir of survival and resilience, Never a $7 Whore, is the story of a teenaged single mothers escape from her unscrupulous lover. Part one of a three part series, NEVER A $7 Whore details Toni's transition from ...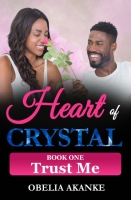 Crystal was permanently scarred by her ex-boyfriend last semester. After a few months of attending a writers' group she joined as a form of therapy, Mario, the group leader and a spoken word artist, asks her out. She is reluctant to start another intimate relationship, so things are further complica ...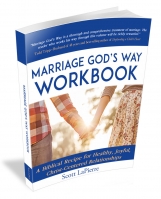 The perfect companion to Marriage God's Way! God intended marriage to be a great joy, but we can only experience this joy if we obey the principles in His Word. This workbook will help you apply the biblical recipe in Marriage God's Way. Inside you will find: Clear instructions on prayer, communicat ...
After the death of his wife, Doctor Christoph Kloppel discovers a partial cure for cancer that could have saved her. With grief and regret driving his determination, he is eventually awarded the Nobel Prize and uses it as a platform to further advance his research

What are experiences? Can we represent them as a set of measurable parameters that can be replayed? If we researched and succeeded in creating a perfect experience recorder and replay what will happen? "If only pictures and words could capture the beauty of the world around us!!" Vijay could have ea ...