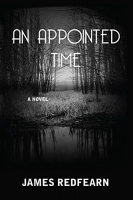 Based on historical events, "An Appointed Time" is an account of state police recruit Frank Mahan's challenging journey in 1959 to a fateful confrontation with fugitive John Coyle in the bogs and swamps of Middelborough, Massachusetts. The story is a character study of these men and it considers the ...
Get More Work Done In Half The Time! Are You Easily Distracted? Skyrocket Your Productivity Without Spending More Time Or Effort! Skyrocket Your Productivity With This Simple, Proven Mind Hack! What if you could ignore distractions and get "into the zone" whenever you needed to? How might razor-shar ...
It was the biggest investment in the history of Morgan Stanley's $100 Billion real estate fund business; it was one of the largest deals in the history of Australian property. In 2007, Morgan Stanley bought Investa Property Trust for more than $6.5 billion. In less than a year, the investment was in ...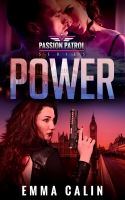 A thug pulls a knife on a mean London street. Rookie cop Olivia Johnston-Denny steps up. When irresistible American congressman Jackson T. Paine intervenes, her life is changed for ever. ​ Olivia is a fiery Scot. Jackson's a cool Oklahoma boy. Feel the heat of the chemical reaction. Tipped as a futu ...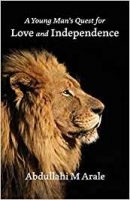 Hassan symbolizing the silent majority of the clan youth strives to change his community's stringent marriage rules not through passive resistance and dialogue but through an actual confrontation. Hassan's community is divided into conservative hardliners and moderates whose intention is the initiat ...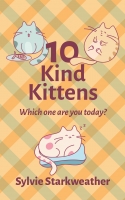 Meet ten cute kittens, and let them inspire kindness in your kids! In an era when bad manners, rudeness, and intolerance are sadly part of daily life, Sylvie Starkweather's picture books make learning traditional family values a pleasure for today's children. Bright, retro styles make her books ente ...
Although they had always dreamed of having a family, tall, horse-faced Frances and stubby, one-eyed Jack had reconciled themselves to a lifetime of abject loneliness. Then one day, out of nowhere, an infant is dropped into their midst. A fairy tale for adults!
Books, movies and popular media have eulogized the major role that British breaking of the Enigma Code played in the winning of World War II. During the Cold War, a more monumental effort was made by America and her allies to intercept and exploit Russian and communist countries communications. In t ...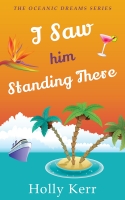 This stowaway sets sail for love! Small-time con artist Siggy needs to get out of town fast. When she's offered tickets on the legendary Oceanic Aphrodite cruise, Siggy jumps at the chance. A week on a luxury cruise ship, with a suitcase full of clothes and all expenses paid? Yes, please! The only c ...
Gaia speaks: "You used to adore me. You took my bounty gratefully and before my loving sight developed your skills as will a child in the sight of mother. You worshipped me and my fruitfulness. I tested you with adversity which made you strong. But in time you selfishly saw Earth's bounty as your du ...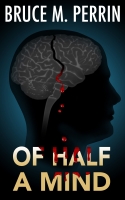 When you talk to yourself, there's only one voice. When you picture something, there's but a single mind's eye. Recently graduated psychologist, Dr. Sam "Doc" Price and his inexperienced team had always held those principles to be true…at least, under normal circumstances. But as they studied the wo ...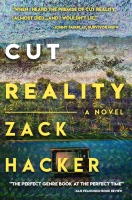 When death washes ashore on reality TV, who's to blame? Join Jason Debord as he seeks clarity following the death of a reality TV co-star and ends up uncovering criminal conspiracy. When Jason returned home from competing on Beached he'd lost weight, couldn't sleep, and felt more alone than ever. Bu ...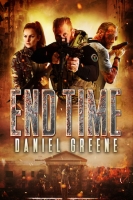 Protests in front of an embassy aren't what they seem... In the dark primal jungles of the Congo River basin, something is ravaging the local population. When protests turn violent in front of the US Embassy Kinshasa, only the foreign policy experts paid attention. Civil war erupts and people rip ea ...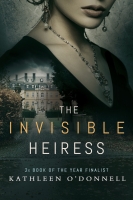 "Dark, disturbing, deliciously inappropriate." – Leslie Wolfe, best-selling author of The Watson Girl. From two-time Book of the Year finalist Kathleen O'Donnell comes a gripping psychological thriller filled with unexpected twists. A psychiatric patient with a dark secret Preston Blair, a blogger w ...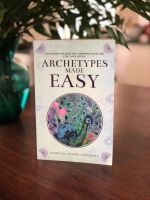 Are you lacking clarity and direction in your life? Do you feel powerless to change the way you think, feel and act? If so, Archetypes Made Easy is a roadmap for inner empowerment and genuine change. It gives you the tools to transmute internal conflict, self sabotaging behavior and provides you wit ...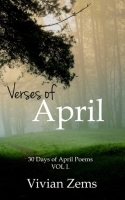 A collection of poems to celebrate National Poetry Month; a poem a day for 30 days. Themes of nature, people and observations are covered here- from the quirky to the ephemeral. There's no doubt a poem in here for every mood, every thought and unspoken sigh.
Harvey was a musician that left his life of chaos and confusion for the simple ways of a wanderer. On the road he searched for signs that would point him to lost directions but instead he falls in love with a stranger from a stranger world, finds an ancient being that shows him paths to power, stumb ...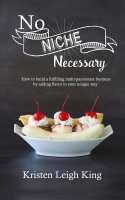 Do you want to create an inspired business aligned to who you are, but you have too many ideas and things you're passionate about? Do you wish there was a more intuitive way to grow a business then just following the typical paths? As a former project manager turned brand strategist and coach, ...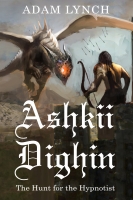 The region of Autumnum is in a dire state: a nationwide civil war, foreign enemy Sky Pirates, and to top it all, a new mass murderer headlined as the Hypnotist. Reclusive hunter, Ashkii Dighin cares little of these affairs. But when his tribal chief accounts him with hunting the Hypnotist, he is for ...
A convention for magicians! Mages and illusionists casting spells and performing spectacular tricks! The perfect annual event for every magical family! Except for someone like Jack Roberts. His mother is The Great Linda, a woman who can't die. His dad has the power to heal. His sister can bend peopl ...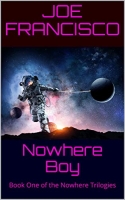 Part autobiographical, part sci-fi/fantasy; all narrative poetry and prose. Nowhere Boy is the first in a series of trilogies. Poetry and prose creatively tell the story of Nowhere Boy, a young man in search of living solid in his identity. He is challenged by fear, oppression, racism, alienation, a ...
When you talk to yourself, there's only one voice. When you look at something in your mind's eye, there's but one image. Psychologist Sam "Doc" Price and his colleagues had always held that principle to be true … at least under normal circumstances. But as they studied the work of a brilliant but tr ...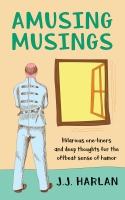 Warning: This book may be a choking hazard if read while eating or drinking. If you're a fan of Deep Thoughts by Jack Handey, then you're going to love Amusing Musings. Get ready to enjoy the most hilarious book of the year. This hysterical compilation of profound thoughts and hilarious one liners w ...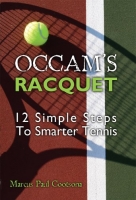 Written by tennis teaching professional, Marcus Paul Cootsona. Occam's Racquet focuses on the twelve most important parts of the physical and mental games of tennis. No matter what strokes you use, the ideas in here will make you the most effective player you can be.
He's a broken hero. She's a cat burglar in need of rescue. Will love bring them together or tear them apart? Born poor and raised on the streets, celebrated bridge builder and billionaire, Mic Vargas is knee-deep in the construction of a trouble-plagued bridge from Manhattan to New Jersey. He really ...
No Metal Means No Magic in the magical metal-horned unicorn tribe. Can a unicorn with neither manage to save his tribe from extinction? If you enjoyed reading Lord of the Rings, Alice In Wonderland or even Watership Downs, you might just love this purely fanciful unicorn fantasy about a tribe of uni ...
This is a True Story that will stir your emotions! A True Story that will rejuvenate you by its Magnificence! By reading this book, you will be Advancing Your Consciousness and therefore World Consciousness!

A True Story about how an Inmate in a Nazi Death Camp by the name of Wild B ...
In 1968 Walter Cravens, a big game hunter, is pursuing a mysterious bull elephant across the Serengeti plains. Accompanied by his Masai native guide, Cravens will stop at nothing in his pursuit of the elephant's ivory tusks. Even a dire warning from an old woman won't stop him from seeking the eleph ...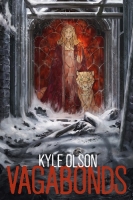 he gods have returned. Ancient mythology has lapsed into fable and fiction. The modern world cares little for those characters of old. They're dead, gone. …Most of them, that is. Some yet live on, hiding in plain sight. Sejit has rejoined the world, driven by a vow made to her mortal son to pull man ...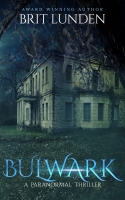 Clay Finnes is the sheriff of a small town in Georgia called Bulwark. Recently separated from his wife, all he can think about is what went wrong, and will Jenna ever come back to him. He's troubled by a bothersome reporter trying to build a story from what he thinks is a normal day in his life. Cla ...