A contemporary YA romance with a dark edge. Ava has everything planned to finish senior year at the top of her class and help put on the greatest prom ever. But her best friend, Cade, convinces her to abandon the rigid schedule and enjoy her last year of high school. After letting her hair down for ...
Funeral sermons by notable African American clergy and public speakers situate the inevitable end of life within the larger context of Christian hope. Contributions by Winston George Bennett III, George and Shirley Burke, Robert O'Keefe Hassell, Gerald J. Joiner, Martin Luther King Jr., Nicole Danie ...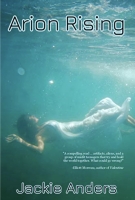 Seventeen-year-old Téa Lane has dodged abusive foster homes and is surviving on the streets of Houston, all in order to achieve her STEM dream to become the first Latino female astronaut to spacewalk. One day, she discovers an anomalous Native American artifact that's a powerful seed not of this wor ...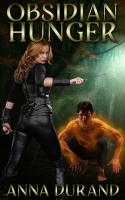 The darkest magics feed the darkest hunger. I will raze the Unseen realm and every abomination that lives in it. The obsidian fae abducted and tortured me, murdered my best friend, and ruined my life. After thirteen years of being the crazy girl no one wants around, I've finally found a portal to th ...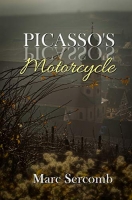 Picasso's Motorcycle is an affectionate paean to pre-war life in a sleepy, sun-drenched village in the French countryside in the 1930's. It chronicles the escapades of a precocious group of boys, centering on ten-year-old Daniel, a half-French, half-German orphan being raised by his distant and some ...
What if an international terrorist teamed up with white nationalists to plot the deadliest attack in American history? Who can stop them? NOT SO DONE, a new fast-paced thriller from the bestselling author of NOT SO DEAD and NOT SO GONE . . . In NOT SO DONE, Sam Sunborn, Rich Little, Michelle Hadar, ...
Battle for Earth is an imaginative mix of Sci-fi and Fantasy with plenty of action. Earth has been invaded by alien monsters. Shockwave is an elite special forces team, a diverse group of individuals with unique capabilities. Shockwave is a fitting name for our best hope to overcome the invaders and ...
A Little Bit of Fortune Cookie Wisdom and Pages for You to Fill in the Blanks Journaling can help improve mental health and happiness, provide a creative outlet, and give a perfect place to record life's precious events. Write personal notes, thoughts, and reflections. It's perfect for self-guidance ...
THEY SAY WE LIVE IN A DEMOCRACY. WE ARE FREE AND WE SHOULD BE GRATEFUL.

But just how "Free" are we? How democratic are our so-called "Democracies"?

Is it enough to simply elect our leaders and sit back, helpless, as they rule over us like dictators? What good is selecting our p ...
Janet returned to her hometown with a degree and an addiction. Her roommate sees the problem, she sees the problem, but cleaning up takes more than willpower when drugs are easy to get, secrets are easy to keep and drama keeps knocking at the door. All Danny needed was to please the school's board o ...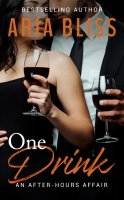 One drunken night took Jake one step closer to winning the love of his life. He has one shot to show her just how deep his love for her runs. It's now or never. When Stephanie asked Jake to help her save a failing magazine, he said yes. Jake would do anything for the woman he's loved for over 10 yea ...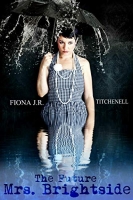 After a year of making beautiful music together, Chloe Hatherly thinks she's more than ready to make the age-old promise to her bandmate, Jon. In sickness and in health, for better or worse. When the sudden death of Jon's father forces the couple to postpone their wedding in favor of a funeral, howe ...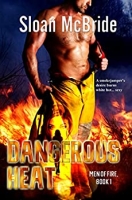 The onset of fire season should be the hottest thing about interviewing smokejumpers for Whitney Storm—until she sees Tom MacKenzie. He set her heart aflame ten years ago, then disappeared. As an emapth who doesn't need emotional turmoil, this six-foot tall dark and dangerous memory has no place in ...
Strap in, turn down the lights, and enter worlds that will stretch your imagination to the full… From a stranded alien comedian to the darkest depths of the human psyche; from a mind-blowing galactic adventure to clandestine extraterrestrial behavior on Earth. They're all here and more in this spell ...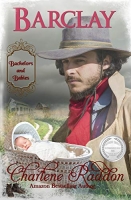 No bachelor could be prepared for what happens to the Givens brothers one stormy night in 1876. Finding a pregnant woman on their road, they take her in. Before they can learn anything about her, she gives birth to triplets and disappears. Luckily, the doctor supplies a much-needed wet-nurse— Cynara ...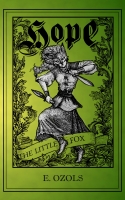 Hope is a wild and carefree child growing up in a remote cottage near the coast. Hope's high-born mother worries her unruly daughter will never become a proper lady living out in the wilderness, while her father, a grizzled military leader, does not share this concern. Instead, he encourages his cra ...
For nearly sixty years, Bennytown has been America's most exciting family theme park destination. Under the watchful eye of cultural icon Benny the Bunny, the park has entertained generations of children with its friendly atmosphere and technologically innovative rides. Park founder Fletcher Dorian' ...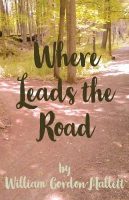 In my life I have been fortunate enough to experience many unusual and varied things. I have always liked poetry and have tried to capture the range of emotions that everyone lives through. I hope people like my clumsy attempts, but as long as they generate some response in the reader, I feel that m ...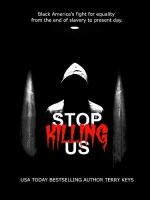 USA Today Bestselling Author Terry Keys takes aim at the racial divide facing America today in this breathtaking memoir. Terry Keys takes you through his journey of being a black man in south Texas. Travel with him as he discusses being in an inter-racial relationship to his days in law enforcement. ...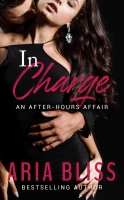 Maya was not the kind of woman he expected to see working for his father. His father didn't hire hot women. He married them, then ruined their lives. Robbie's plans to take down his father's company just got a lot more interesting. Deliberately late for his first meeting with his new boss, Robbie is ...
At the end of civilisation. The remnants of society are hanging on to the edge of survival, having retreated behind walls, while prisoners roam in the wide-open space beyond. But is anybody free? Finbarl is a guard defending the walls of Athenia, fighting to keep the flame of civilisation burning. I ...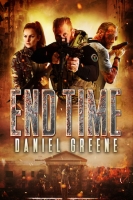 Protests in front of an embassy aren't what they seem... In the dark primal jungles of the Congo River basin, something is ravaging the local population. When protests turn violent in front of the US Embassy Kinshasa, only the foreign policy experts paid attention. Civil war erupts and people rip ea ...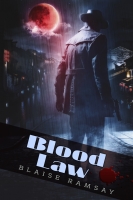 Former ADA Alastair Maddox pursues Prohibition Chicago's most dangerous monsters after witnessing the deaths of his parents and grandparents as a boy. When a former colleague in Chicago PD comes to ask Alastair for help, he comes face to face with the mysterious Alexandra DeLane. But something's off ...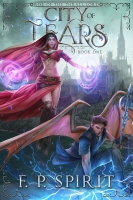 A cursed city shrouded in mist. The power to level an army. A deadly race against demons to find it.

Five hundred years have passed since Naradon, the mad emperor, ruled over the world of Arinthar. Unknown to all but a few, the emperor left behind a deadly legacy—seven towers sca ...
Palm oil is a big business. Palm oil has been widely used in food and non-food industries. More than half the products on sale in supermarkets are made with palm oil—yet many people hardly know anything about this industry. They don't even know chemical engineers have a significant role to play in t ...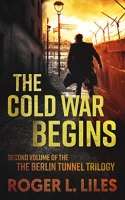 As the Cold War between East and West commences, so does our story. The setting is war-ravaged Berlin in late 1946. From that devastated and divided city, spies from both sides began to move with relative ease throughout occupied Germany. America and its allies need to determine the composition and ...
H.Downing Lane's first sailing memoir received 5/5 stars from IndieReader. "In SAILING BLUE WATER MYSTIQUE SOLO: SAILING THE EXUMAS ALONE, H. Downing Lane's personal insights and observations of both the self and the blue world around him create an engrossing tale that readers will find hard to put ...
There is never a dull moment in this collection of short stories that will grab your attention and keep you spellbound! Peter Greene describes life growing up in the picturesque Blue Mountains of the Nilgiri District of Southern India.The pretty tourist towns of Coonoor, Ketti and Ooty will intrigue ...