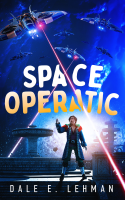 Eternal fame or eternal shame? Hopeless optimist Roberto Maccarone has staked his fortunes on a bold move: he's brought grand opera to the Oort Territories, where there isn't enough culture to fill a petri dish. But it's a tough sell here in the cold dark of the next to last circle of hell, and soon ...
Welcome to the last of the great flying Cities! It's 9172, YE (Year of the Empire), and the future has forgotten its past. Soaring miles over the Earth, Autumn, the sole surviving flying city, is filled to the brim with the manifold forms of humankind: from Human Plus "floor models" to the oppressed ...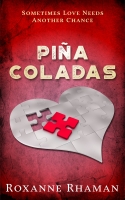 Can a couple fall in love twice? The second time over the internet? Shannon Carter has succeeded at almost everything she's ever tried. Graduate from college with a Master's Degree in Education while dating Trevor, the love of her life? Easy. Open a learning center and run it single-handedly? No pro ...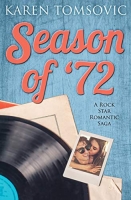 Everyone wants of a piece of Robin Stewart. As he blazes a path across the pop culture landscape of the 1970s, from television sex symbol to rock superstar, he's the ultimate picture of cool and the romantic fantasy of women everywhere, carrying the hopes and burdens of his show business family on h ...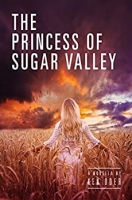 Gracie Sandridge fell in love with Danny Harbaugh the first time she laid eyes on him. He was the most spectacular creature she'd ever seen, and she loved him from the seventh grade on. The trouble was that her daddy, the most steel-hearted, iron-willed man in southwestern Virginia, disapproved of D ...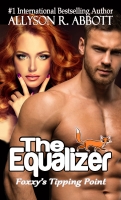 She's the modern-day Equalizer with Robin Hood as a partner… Long ago, she'd accepted being dealt an unfair hand, especially after a recent beating from her pimp, Eddie. Now all she can do is focus on staying alive; which means keeping out of trouble until she's saved enough money to start a new lif ...
An Exploration of the Inner Outer. Let's go on a journey together where even the sky is not the limit. It is real, it is true, it is you and it is me. Let's explore the good, the bad, the world and humanity. Let's journey through dreams, space and time. Let's discover what makes us, us. Thought prov ...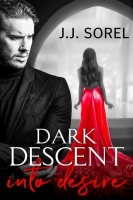 PLEASE NOTE RELEASE DATE APRIL 26 FREE ON KU FROM THEN ON... Hiding his past behind a veneer of sophistication and mystique, billionaire Blake Sinclair is extremely handsome, and by his own admission, an ineligible bachelor who doesn't do relationships. Romance for him is art and beauty. But sex is ...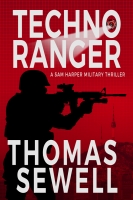 North and South Korea are on a collision course with the prospect of reigniting war! If 1LT Sam Harper can't defeat the rogue general's forces, his friends and new Ranger family will be destroyed. Sam, a surfing engineer, tries to fit in on his new job. His team identifies security vulnerabilities i ...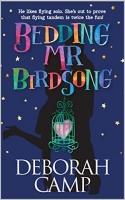 A little birdy told me...

Beautiful women fly in and out of Matthew Birdsong's apartment, but no one has a permanent roost there. Matt caged his heart after a bitter divorce. Zaney Miller, his neighbor, believes she can set Matt's heart free to love again. But can she do it without fallin ...
Two women thousands of miles apart. One a scientist stranded on an island with an untrustworthy male colleague and a hostile alien stalking them. The other—a thief wrongfully imprisoned for murder—lives in fear of assault by a corrupt prison guard. Neither can overcome the "invaders" that threaten t ...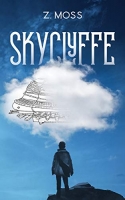 Rex Bright enjoys drawing in notebooks and dreaming. He's thirteen, and his life is ordinary. Until he sees a face in a cloud which changes everything. Rex glimpses the girl from an airplane window while travelling to his aunt and uncle's farm for the summer. Her features are so perfect, Rex can't b ...
Beautiful. Mysterious. Unreachable. Broadcasting from her perfectly curated room, she's an instant sensation. Everyone wants to buy what she has. Wear her jewelry. Use her makeup. So they can be like her. Look like her. Feel close to her. Know her. But no one can really know Ash. She's just an illus ...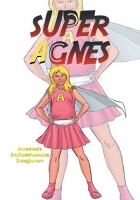 Super Agnes is a children's superhero story, which introduces a child superhero named Agnes! Readers get to join Super Agnes as she goes through some hard times, only to discover that she has been granted some exceptionally powers. Agnes wears a costume with the letter "A" inscribed on it, and comes ...
Annastasia Onyinyechukwuka Oraegbunem
Nikki Garcia, former international fraud auditor turned private investigator, escapes to Spain to avoid death threats on her last assignment in Mexico. A week later, Nikki and her fiancé, Eduardo, find themselves caught up in a terrorist attack at one of Barcelona's major tourist attractions. As eve ...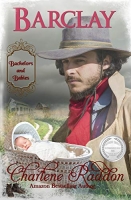 No bachelor could be prepared for what happens to the Givens brothers one stormy night in 1876. Finding a pregnant woman on their road, they take her in. Before they can learn anything about her, she gives birth to triplets and disappears. Luckily, the doctor supplies a much-needed wet-nurse— Cynara ...
Vampire/GAY FICTION Unlike the villagers, physician Andras Maddock has never shunned Owen, the Sin Eater. How can Andras ignore the one man he loves? Owen is stunned when Andras saves him from a gruesome death at the hands of vampire and then wonders how a simple man acquired supernatural powers? Da ...
Loving your sisters is easy. Getting them to accept your help is the hard part. It may have taken years, but all five Skatt sisters are finally back together. Their antics in the tiny Northern Ontario town are legendary, involving fistfights and fierce tempers, stealing boyfriends, and standing up f ...
What happens to a marriage when an 80s metal band moves in? Winner of the 2016 Human Relations Indie Book Award, Beside the Music answers the question: can you be one man's wife and another man's muse? Brenda and Tim are dealing with enough chaos in their marriage: a run for public office, threat of ...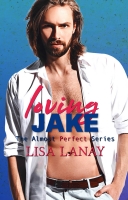 Kimberly Urbane is used to living a predictable life. She'd love to have a husband and a houseful of kids someday, but her thriving photography career leaves her too busy to date. At least that's what she tells herself. Besides, she's been in love with Jake Taylor since junior high. Too bad Jake has ...
Funeral sermons by notable African American clergy and public speakers situate the inevitable end of life within the larger context of Christian hope. Contributions by Winston George Bennett III, George and Shirley Burke, Robert O'Keefe Hassell, Gerald J. Joiner, Martin Luther King Jr., Nicole Danie ...
Max is a young man living on planet Grailliyn. He is embarking on his solo exploration journey, a coming-of-age rite of passage for his people. His journey takes him into frozen, snow-covered terrain, where he drives a sled team of the planet's crab-like creatures. His route takes him in the footste ...
A young-adult psychological drama containing two novellas about mental illness.
One hears voices screaming in the shadows; the other burns with self-absorbed hunger.
Every Last Thought:
Sixteen-year-old Tess Davis suffers from schizophrenia, broken since the death of her t ...
Haley Bennett thought her life as an ER doctor and mommy of two rescued Dobermans couldn't get any crazier…. until hunky P.I. Donovan McGregor shows up and informs her that her best friend has tangled with the wrong guy and is in serious danger. When things start spiraling out of control with the ba ...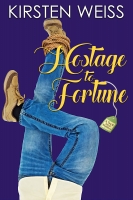 Abigail and Hyperion uncork a murder… Tea and Tarot room owner Abigail Beanblossom is used to running interference for her socially-awkward former boss, tech billionaire Razzzor. So when he invites her on a stakeout to investigate the sale of counterfeit wine from his latest venture – an upscale win ...
Second poetry collection by Zarina Macha, published 2019. Delves into themes of relationships and femininity using dry wit and satire.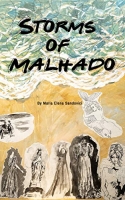 Galveston Island, Texas, September 2008 Katie doesn't believe in ghosts. And she certainly doesn't believe the rumors that her family's home is haunted, despite its tragic history: two young women who lived there in different eras died in hurricanes – one during Hurricane Carla in 1961, one during t ...
Shannon McGregor boards her plane to San Francisco with the simple plan to tour the city for a few days followed by a job interview with a university at the end of the week. What she hadn't included in her itinerary was fellow passenger, Zane Taylor. Not only is the gorgeous doctor seated next to he ...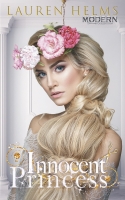 Zella This year is all about discovering who I really am. A roadtrip to a place seven hundred miles away, might not seem like much, but to me it means freedom. I set out looking for adventure, I never expected Ryker would help me find it. Ryker I'm no prince charming, but I may just be h ...
Before crying wolf, look in the mirror.
Veterinarian Liam is shocked to discover he's infected with a mutant virus that will turn him into a vicious monster. When it's revealed that someone is deliberately spreading the contagion to humans, the shapeshifter wor ...
When Winter learns she can cast magic and only suffer a hangover, she squanders her power at her part-time gig, using it for illusions at children's parties. She's the only one in the world with this gift, and she's keeping it a secret. Or so she thought. She's visited by a strange band of witches w ...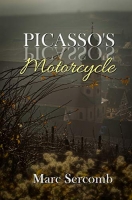 Picasso's Motorcycle is an affectionate paean to pre-war life in a sleepy, sun-drenched village in the French countryside in the 1930's. It chronicles the escapades of a precocious group of boys, centering on ten-year-old Daniel, a half-French, half-German orphan being raised by his distant and some ...
A CIA Operative goes deep undercover in Russia and teams up with a group of SAS Soldiers amidst a growing nuclear threat against America and a ruthless killer stalking them from the shadows. Former Special Operations Sergeant, Roger O'Neil is living quietly on his Montana Mountain ranch with his fam ...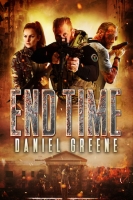 Protests in front of an embassy aren't what they seem... In the dark primal jungles of the Congo River basin, something is ravaging the local population. When protests turn violent in front of the US Embassy Kinshasa, only the foreign policy experts paid attention. Civil war erupts and people rip ea ...
After a year in Paris studying painting at l'´Ecole Nationale des Beaux-Arts, Hélene Simard returns home to Quebec City in 1939, with a secret. She has a German fiancé. She can conceal his identity, but not the baby she carries. Hans Werner, her lover, was drafted in the German army, and his dreams ...