It's been 15 years since the bombs fell. Those who survive scrape by in constant fear of famine, murderous marauders, and worse: the raknoth. No one knows what they are or where they came from. Only that they destroyed the world. And now they rule what's left. Jarek Slater never lost sleep over the ...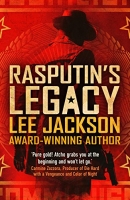 Historical/espionage thriller (not a romance).
The Cold War. A backdrop to betrayal. A playground for power. A rogue Soviet general mobilizes to overthrow the Soviet regime and gain control of the USSR's military arsenal. The world is on the brink of war. To stop him, the US president sen ...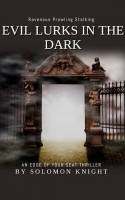 Solomon Knight discloses the origins of the International League of Paladins and their raison d'etre. This is a book of mystery and action. Exposing a sinister plot to attain power and wealth through the suffering of millions of cancer patients is afoot, can it be stopped? Death will point its bony ...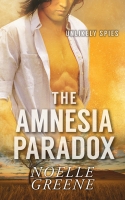 She Can't Remember. He Will Never Forget. Rose Slater wakes up in a third world country with no memories. When an enigmatic stranger shows up precisely when she needs him most, she wants to trust him. A spooky telepathic bond backs up his claim they were childhood sweethearts. Yet there's ...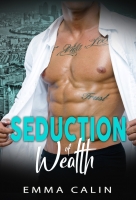 What would you do if your bosses told you to break the law? How far would you go before you questioned them? What if you're a cop and your bosses are the law? London traffic cop Kaitlyn Thorn narrowly escapes a Mafia attack on the world dominating banker Randolph Quinn, a key witness under her prote ...
A Secret Base. A Hidden Agenda. Darin Armacite is dead. That's the story on Earth. In reality, he's been shipped to a top secret Lunar Colony and offered a new life. But everything carries a price, and soon Darin finds himself caught in a power struggle between those who destroyed his family and a s ...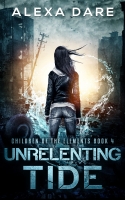 When nature refuses to be controlled, can mankind endure?

Savage winds and dire rumblings persist...
Diving into the depths of chaos, Author Alexa Dare, in Book Four of the Children of the Elements series, creates a desolate world in which a teenage former tech ...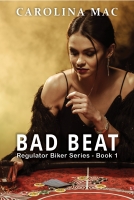 When Annie Talbot loses the love of her life and ends up on the hit list of a rival biker gang, she heads for Las Vegas with her bodyguard, Jackson Traynor. But when Jackson's father escapes from prison and tracks them down, roles are reversed and Annie must fight to try to save him.
"Thriller fans who relish international intrigue and settings won't want the story line to end" (Midwest Book Review). Finalist in the 2016 Readers' Favorite International Book Awards.
Professor Nina Monte, an expert in ancient religious texts, is called into a sec ...