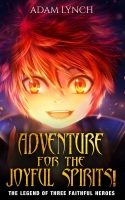 The former Archangel of the arts, Lord Xuohs, has been deceiving dwellers of many lands in order to be allowed inside them. When Xuohs enters these lands, it redesigns these places in many ways, such as changing the color of the sky, repositioning rainbows, reforming flat oceans into fortresses, mak ...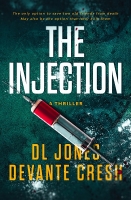 he only thing to save two old friends from death may also be what kills them. Mr. Peters is a successful business owner. Other than dealing with a recent rash of break-ins, he lives a very satisfying life. That was until a childhood friend and brilliant scientist paid him a visit. While the tw ...
Caitlin Strong wages her own personal war on drugs against the true power behind the illicit opioid trade in Strong from the Heart, the blistering and relentless 11th installment in Jon Land's award-winning series. The drug crisis hits home for fifth generation Texas Ranger Caitlin Strong when th ...
Marathon is a quiet little Texas town, and it's getting quieter. Kids are vanishing, disappearing like tumbleweeds in the desert wind.

Somebody—or something—is taking them.



Action. Adventure. Romance. Suspense. The Ben ...
"A fantasy dystopia with engaging characters in a dark and dangerous society. The Hunger Games meets A Wrinkle in Time." ~Goodreads In the Industrial District of Algea, the history taught to the children is a lie. No one remembers the rule of Princess Effailya, or what happened to her. They only rem ...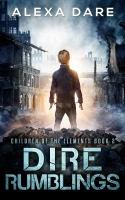 When nature refuses to be controlled, can mankind endure?

Buffeted by savage winds…
Author Alexa Dare shakes things up with Book Two of the Children of the Elements series when a teenage hostage computer whiz is caught in a clash between lawless survivalists an ...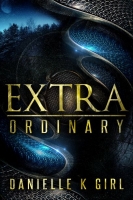 Olessia is a girl like no other on Earth. Powerful and dangerous, she is on the run, desperate to escape the incredible fate that awaits her. Ryder is an everyday highschooler about to discover her world is nothing like she imagined. And those ghosts she sees? Not ghosts at all. A fast-paced scifi ...
On the planet Fortune, tech is low and the price of doing business dangerously steep. A year after the war with the Coalition states has ended, John Pitte and the crew of the Errant aren't just scraping the bottom of the barrel, they're scraping the deck under the bottom of the barrel. So whe ...
Kathleen McClure, Kelley McKinnon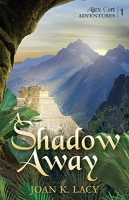 When British archaeologist Andrew Seaton discovers a jewel-encrusted golden statue, he realizes he may have uncovered the key to the lost city of El Dorado. The statue disappears before he can verify his findings, and Andrew must rely on private detective Alex Cort to recover the prized artifact. Th ...
350 pages of million-copy bestseller Matthew Mather's thriller and speculative fiction works, including his novella Enlightenment, an exclusive collection of short stories only available here, plus the starts of his bestsellers CyberStorm, Darknet, Nomad, and Atopia Chronicles.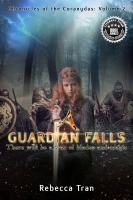 When a sinister mage murders Mara Coryanda's father, she trades her privileged existence for one devoted to vengeance by any means necessary. Soon her tireless quest leads to frustration. The mage proves to be a formidable opponent, who will stop at nothing to ensure his master plan comes to fruitio ...
When Meg Stanton walks out of a convenience store to find a dead man sprawled across the hood of her car, she thinks he's been shot. It's the worst assumption she's ever made in her ten-year career as a cop. Forty-eight hours later, a hotel waiter drops dead while serving the CEO o ...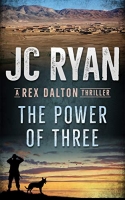 On a mission to Afghanistan to gather information about the opium trade, Rex Dalton stumbles across spine-chilling deceit and corruption reaching the highest hallways of power in Afghanistan, America, and Europe. His requests to his superiors to wipe out the drug stores, labs, and drug lords, fall o ...
For fans of Maze Runner, Hunger Games and Percy Jackson comes an award-winning story of friendship, courage and a battle for humanity. MOVIE RIGHTS OPTIONED.


The first wave strikes. The assault on humanity begins.
A mysterious plag ...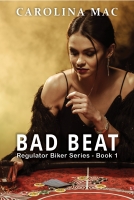 When Annie Talbot loses the love of her life and ends up on the hit list of a rival biker gang, she heads for Las Vegas with her bodyguard, Jackson Traynor. But when Jackson's father escapes from prison and tracks them down, roles are reversed and Annie must fight to try to save him.