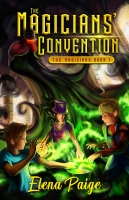 Abracadabra! This word has been used for centuries as a fantastical joke. Plenty of children have waved sticks in the air and shouted this word, claiming they can perform magic. However, for twelve-year-old orphan Toby, the playful word takes on a whole new meaning when he wakes up to find his grand ...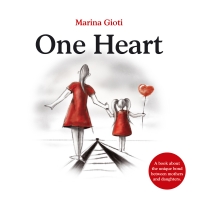 he minute our children are born they steal our hearts forever. A book about the unique bond between mothers and daughters.
The idea for this book came from a letter I wrote to my daughter when she was only two years old. As the relationship between a mother and a daughter often goes throu ...
This book tells the story of how much baby Jacob loves his Nanny. He gets so excited when he sees his Nanny come through the door because he loves to play with her. A great book for children to show them that other kids also have Nanny's and baby sitters while moms and dads have to work.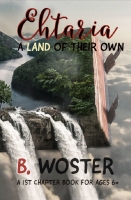 Ever wonder where your pets go when you let them out to play? Step into the pages of this book to discover the answers...with your guide, Felicia Feline.
What's hidden in the darkness of Megan's closet? Kittens! Four abandoned one-day-old kittens. These helpless babies were starving in the hedges when thirteen-year-old Megan Thompson discovers them and decides on the spot that she must save them. Knowing her parent's answer to her many pet requests, ...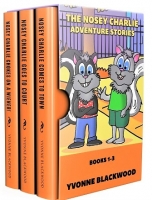 The Nosey Charlie Adventures Boxset combines 3 books in one for your reading pleasure. The amazing Nosey Charlie Adventures will make you laugh, and sniffle, and hold your breath. In book # 1, you meet Charlie, a spunky little squirrel who grew up in the country. He became an orphan and moved to the ...

Join Sam as she embarks on her first big adventure in this middle-grade mystery full of fun, suspense...and just the right amount of spying! Sam is a middle school girl living a normal life-except when she is occasionally bullied for the differences kids perceive in her. Sam has Down syndrome. See h ...
Feral dogs are blamed when a popular teen is killed. Is it just coincidence that he disappeared after infuriating 14-year-old Haley, who is torn between her anger and her desire to belong? More attacks implicate a creature of Northwoods myth she befriended in its summer form. As the DNR leads a coug ...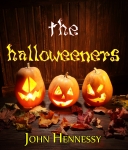 Halloween Trick or Treating - the buck stops here. A super children's scary story for Halloween and all year round Award winning author John Hennessy brings you his latest scary story but this time, it's for the kids. Recommended for children aged 9+ and over Four children are all dressed up and rea ...
History, like magic, has a habit of repeating itself It's been six months since thirteen-year-old Alyssa McCarthy left magic behind for good. Or so she thought… Then the enchanted objects that protected her disappear. Now a skeleton named Errol has cursed her with magical powers that keep getting he ...

Sam is an eight-grade girl living a regular life, enjoying her family, school and traveling. She doesn't feel different but sometimes others treat her differently because she has Down syndrome. Sam's private journal chronicles what begins as a summer vacation...and turns into a brand new adventure, ...
Lady Humble Bee is a very shy little bee who loves her flower friends more than anything. While other bees busily work without appreciating the sweet smell and colorful beauty, Humble Bee plays and naps amongst the flowers she so loves. When she awakens she is greeted by the wee folks of the magical ...
One hero, one destiny. Unleash the power of dreams. Eric is a strange boy. He's constantly haunted by dreams and visions. After slipping into a coma, he goes on a journey to a magical realm: Dreamland. Now he's entrapped in an age-old battle between the light and dark and the fate of us all rests in ...
When a mysterious drawing binder appears on thirteen-year-old Nate Smith's windowsill, he starts having visions---and drawing them. Strange creatures come for his work, launching him on a space adventure to learn the alien art of making. Armed with an otherworldly pen that brings his drawings to lif ...
"Jalina (5 yo) loves Musiville. She's decided she wants to learn to play a musical instrument, but doesn't know which one yet." ~ S.K. Nicholls A group of animals has evolved into musical instruments and have formed their own little village: Musiville. When everyone starts playing their own tune ...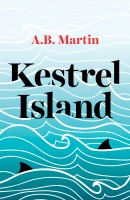 An action-packed story of friendship and courage, with evil villains and desperate escapes. Sophie Watson isn't expecting much excitement when she visits her uncle on the English coast. But when she befriends a strange and charismatic girl called Sienna she is drawn into a thrilling adventure where ...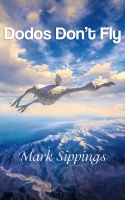 Mojo was a Dodo but his real name was Colin, that's because dodos weren't allowed to have unusual names. It was just one of the 127 dodo rules Colin had to follow. But Colin was different. He was always asking questions and one day he discovered that the most important Dodo rule wasn't right at all. ...
Immerse your child in the sweet and gentle world of teddy bears with three complete picture books. Each of these bedtime stories is fully illustrated with simple and cheerful colored pencil illustrations of teddy bear families, giving the whimsical effect of a completed coloring book. The following ...
A magical partnership between a cat and a boy. A mysterious plot years in the making. Will they uncover the truth before it's too late? If you love edge-of-your-seat action, intriguing espionage, and a bit of magic, then you'll love this animal adventure story for ages 9 and up.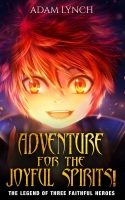 The former Archangel of the arts, Lord Xuohs, has been deceiving dwellers of many lands in order to be allowed inside them. When Xuohs enters these lands, it redesigns these places in many ways, such as changing the color of the sky, repositioning rainbows, reforming flat oceans into fortresses, mak ...
Sam is a ninth grade girl trying to enjoy her first year of high school. Sam knows she has Down syndrome but she doesn't feel different; even though other kids sometimes treat her that way. Sam's new adventure involves a mini family reunion, exploring the interesting spaces of a retired military bas ...
Petulya salvages a magical key and graduates from wizardry classes. Hapgood uses his magic as best he can to help save Calliope, who has been grabbed by a mysterious rider. Lilyac appears to have run away with a young elf, but instead she has been kidnapped. Trink and Obrigay have gone missing. Petu ...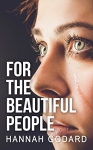 Adeline Jamieson has been bullied by her used-to-be best friend, Payton, since the seventh grade. She takes every chance she can to make Adeline feel worthless.

As Adeline's life begins its down hill spiral, she befriends Karlee, a captivating girl with Down's Syndrome who shows her that ...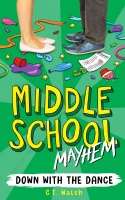 Middle School Mayhem: Down with the Dance is the first book in this action-packed, hilarious series. Meet Austin Davenport, whose fabulous luck landed him on this earth only eleven short months after his brother, Derek, putting them in the same grade. While Austin's brain power is unmatched, it appe ...
A DRAGON'S TREASURE. A GREEDY KING. ONLY ONE BOY CAN RESTORE BALANCE BEFORE THE MOUNTAIN IMPLODES.

~Kindle Scout Winner!~
Seamus's day couldn't get any worse. His best friend stops speaking to him, his cross-country coach benches him, and lightning strikes h ...
Beautiful Zentangle Colouring Book - perfect way to relax. It helps to unwind stress and anxiety disorders.
Chelsea is a survivor – she watched her city self-destruct during Hurricane Katrina and watched her father become swept away by floodwaters during the aftermath. After relocating to Houston, Chelsea begins a new life, but she never lets go of the hope that one day her family will return to them. Mea ...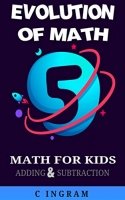 125 Math Problems Practice Workbook - Children practice 2 digit progressive adding and subtraction problems to improve math skills and build confidence. Includes extensive regrouping meaning the problems use borrowing and carrying numbers to reach the correct answer. The math problems get progressiv ...
Poor baby sheep has never had a haircut. When the farmer finally gives him a much-needed trim, he gets to see the farm for the very first time. The problem is...he doesn't know what his mommy look like or where to find her!
Twelve-year-old Samantha Wolf, and her best friend Ally, are excited to spend part of their summer break in the mountains of Montana. But unbeknownst to them, Hollow Inn is bathed in mystery and legend. After arriving, they soon discover that things are not going well for Sam's Aunt and Uncle, who o ...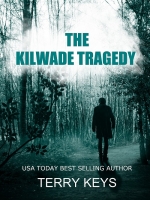 "Amazingly graphic, terrifyingly real-life and current time. A parental must read." Terry Keys, USA Today bestselling author of Lie No More and The Missing pens his most captivating book to date. This is the heart-breaking story about a small-town boy who'd taken everything from everyone until he co ...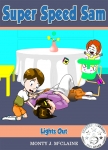 How To Prepare Your Child To Cope With The Life and Death Situation Arising From A Home Emergency.

Accidents and emergencies can unravel even the strongest of us, and can be exceptionally frightening to a child. Family pets have often proved to be rescuers and a calming source of strengt ...

Winner of the Gelett Burgess Children's Book Award, in the Young Adult Fiction category. Award-Winning Finalist in the "Children's Fiction" category of the 2015 International Book Awards, Award-Winning Finalist in the 2015 Independent Author Network Book of the Year Awards. "I woke up this morni ...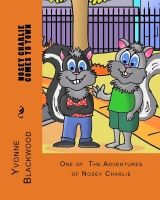 Meet Nosey Charlie, a spunky little squirrel who grew up in the country. He became an orphan and moved to the city to live with his aunt, uncle, and his cousin, Pete. Charlie desperately wants to know everything about the people and strange objects in the city, and he doesn't understand that he can' ...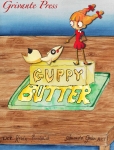 Cute for kids, a bit twisted and funny for adults! A Guppy??
But I wanted a Puppy! Guppy Butter is the darkly humorous tale of a young girl's wish for a puppy, but who ends up getting a Guppy instead.
She tries her best to meet her father's demands that if she can keep a fish aliv ...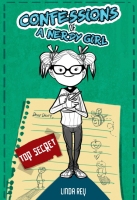 My first zit … my first bra … my first kiss. My birth mom missed them all. She should have been there to tell me it was fine, to reassure me and hold my hand when I got scared. Instead, now I'll never get the chance to meet her because my dad's moving us two thousand miles away—to California. But sh ...
Join the party!! Megan Thompson is turning fourteen! Around caring for her growing kittens and helping her mom plan her birthday slumber party, Megan is pet sitting. This time she is caring for Bentley Stevenson, a German Shepard mix that doesn't trust many people. He made up to Megan at the Furry F ...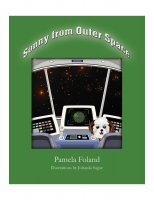 The first book in the Sonny the Wonder Dog series is Sonny from Outer Space. A climate change forces the residents of planet Zana to find new places to live so they don't starve. Zonny decides he is going to go to Earth and takes on the identity of Sonny the Shih-Tzu. Once on Earth, he is immediatel ...

https://www.amazon.coMiddle-School - YA Novel Brian, Anna, Marc and Cecily stumble into a wizard's spell and are swept to the Magicatory, the magical factory / laboratory where everything is made. Too bad they picked a lousy time to visit! A mysterious girl and a horde of goblins is planning an atta ...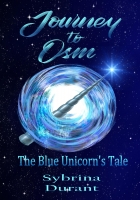 Facing extinction, the Metal-Horned Unicorns of MarBryn are desperate for hope. Any hope. . .So when the Oracle reveals the prophecy promising just that, the remaining members of the tribe pin their future on the birth of a young foal. Hope becomes despair when the baby unicorn is born without metal ...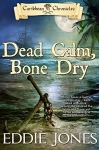 Just as Ricky is about to be tried for piracy, an ill wind blows a wretched soul into the ship's brig. A mysterious seaman, William Shakespeare, tells of fleeing the