Mike, the sheriff of Beaver County, Oregon and his wife Kelly, the owner of Kelly's Koffee Shop, have just returned from a fly fishing trip to Cuba. On the drive home from the airport Mike gets a call informing him that the owner of Doggie Love Kennel, where they had boarded their dogs when ...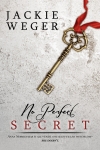 Betrayed thrice over by her husband, Anna believes her imploded life will right itself if only she buys a dog. Investigator Frank Caburn has other ideas. Man to the bone and manufacturing testosterone like Frito Lay does chips, he is at once attracted to Anna. All he wants is to fall in love and be ...
These gals are like Dirty Harry...only over 50, female, and from the south. Lillian Summer Fairview is settling right nice into the federal pen. She's even making peace with Big Martha, the toughest broad on the cellblock. After hearing Lil's granny friends recently took down a swindler, Big Martha ...
Nancy Naigle & Kelsey Browning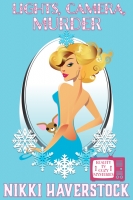 Anything can happen on a reality show, though finding a body on set—and live on air—is new. Melissa McBallister is young, rich, and beautiful but frustrated. She wants nothing more than to be a famous author like her mother. When the opportunity to be on a new reality TV show comes her way, she grab ...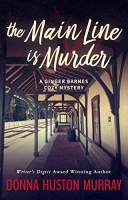 2020 edition of First in Series; Bonus Alternate Ending When her husband becomes head of struggling Bryn Derwyn Academy, Ginger Barnes learns that murder on the campus can kill a school's reputation in a heartbeat. To move the scandal off the front page before the school goes under, Gin uses her Mop ...
When DeeDee and her boyfriend, Jake, head to Whistler, British Columbia, to see her sister, Roz, and enjoy a little down time from her new catering business, Deelish, and his job as a private investigator, the last thing they expect is to become involved in a murder. What makes it even worse is the ...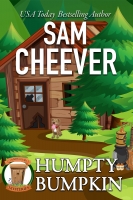 She's just a country girl who loves her dog. But her life is about to get less countrified and more...erm...homicide. Deer Hollow is a small community built in a verdant, rolling countryside. The nearest big city is over an hour away and big city ways are rejected at the Hollow. Unfortunately, the b ...

All Lizzie wants for Valentine's Day is for her fiancé NOT to be the prime suspect in a murder investigation. Is that too much to ask? Lizzie Hart is finally living the dream. She's engaged to the love of her life, Blake Morgan, and more importantly, she hasn't even given a thought to dead bod ...
With Christmas only three days away, Carol Claus agrees to her father's request that she leave the North Pole on a mission to help save Christmas. Joining single father Ben Hanson and his children for the holidays seems an easy enough task until Santa informs her that Ben is the man behind the distu ...