Piper was hoping to meet her favorite author before he died, but she was a day late. The famous man's luck ran out right before Piper showed up at his house for a casual interview. Piper finds herself at the heart of the literary world's biggest scandal yet. When a budding romance with a murder susp ...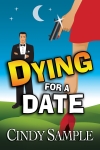 AMAZON # 1 BESTSELLER IN HUMOR AND COZY MYSTERIES Unsure if she is looking for Mr. Right, or Mr. Every Other Saturday Night, divorced mother of two, Laurel McKay reluctantly joins THE LOVE CLUB, a popular local dating service. Dressed to kill, she meets bachelor number one at a trendy restaurant. Bu ...
A missing sister. A spooky abandoned house. A secret meeting. A rogue hypnotherapist. A love triangle. A cute corgi. And chocolate. Plenty of chocolate. If this is your kind of cozy mystery then you'll love Chocolate With A Side Of Murder.
Former Miami Detective, Jenny Pickett, is loving life in the small Montana town of Forest Pines. That is until local businessman, Donald Sands, is found murdered on the local golf course. Young and inexperienced Sheriff, Steve Calder, needs help and turns to Jenny to assist him in his investigat ...

All Lizzie wants for Valentine's Day is for her fiancé NOT to be the prime suspect in a murder investigation. Is that too much to ask? Lizzie Hart is finally living the dream. She's engaged to the love of her life, Blake Morgan, and more importantly, she hasn't even given a thought to dead bod ...
When small-town personal trainer Essie Stratter last saw her childhood crush, she was thirty pounds heavier and addicted to cookie dough ice cream. But Patrick isn't back in town to mess with her head. He's in town with his celebrity tart of a fiance for a secret wedding at the Pinecliffe Mountain R ...
A portrait holds the key to recovering a cache of looted artwork, secreted away during World War II, in this captivating historical art thriller set in the 1940s and present-day Amsterdam. When a Dutch art dealer hides the stock from his gallery - rather than turn it over to his Nazi blackmailer - h ...

lthough Sheridan Hendley is not a sleuth, when her colleague is murdered she assists the Detective in gathering information. Unfortunately, a close friend quickly becomes the prime suspect and Sheridan is motivated to prove her innocence. As Sheridan draws connections among the people in Adam' ...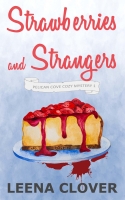 Exclusive beach party takes a murderous turn. Dumped by her cheating husband, Jenny King is trying to build a new life in the small seaside town of Pelican Cove. Locals are lining up at the Boardwalk Cafe for her tasty cakes and muffins. But when her aunt is accused of killing a stranger, Jenny is f ...
A year has passed since the Hamiltons celebrated a holiday as one family. Blake Hamilton—the family patriarch—invited his growing family to a remote Colorado lodge for more reasons than enjoying Christmas. He should've known that with his sons and daughter, trouble would find them. The important new ...
Brighton Longfield is kinda bad at life. She's divorced, childless, and she just got fired… again… With dwindling savings and few prospects, she packs her possessions into a U-Haul and sets out for the little town of Coventry where she inherited a dilapidated old house from her Great Aunt "Mad" Maud ...
Save over 50% with this boxed set! Now you can enjoy the first three books in the popular Cedar Bay Cozy Mystery Series: Kelly's Koffee Shop, Murder at Jade Cove, and White Cloud Retreat all together. Plenty of dogs, food, recipes, and quirky characters! Join Kelly, and her soon-to-be husband, Sheri ...
Who knew a New Year's trip to Budapest could be so deadly? The tour must go on – even with a killer in their midst… Recent divorcée Lana Hansen needs a break. Her luck has run sour for going on a decade, ever since she got fired from her favorite job as an investigative reporter. When her fresh star ...
What appears to be a simple murder investigation becomes an international chase for the killer. As the police forces in Germany and then France become involved it appears that the murderer may have links with the former East German Stasi.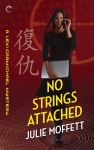 Oops, I did it again… Leave it to me, Lexi Carmichael, to become a target for an elite organization of cyber criminals simply by being in the wrong place at the right time. As if I weren't already freaking out about planning my best friend's bachelorette party, I now have to keep my eyes peel ...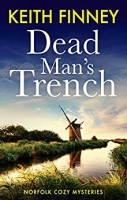 DISCOVER THIS SIZZLING SERIES OF COZY MYSTERIES SET IN THE SWEEPING LANDSCAPE OF NORFOLK. A man lies dead, deep in an excavation trench, an angry villager's signature on a damming piece of evidence, and a race against time to discover the truth. When the corpse of a hated local man is discovered, sm ...