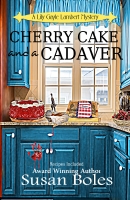 Lily Gayle and the gang set out to find a killer after local baker Luxen Natolovich is found dead hours before the grand opening weekend at the new Bed and Breakfast in town, Midnight Dragonfly. As Lily Gayle deciphers the clues around Luxen's death she uncovers a conspiracy of lies and half truths ...
Making chocolate is a labor of love and an age-old art. As a connoisseur of the sweet, creamy stuff herself, Blaise is excited to be working at an exclusive confectioner's shop, run by a woman whose reputation for being a creative chocolatier is legendary. Madeline Foss's past might be murky and sli ...
The Kiki Lowenstein Mystery Prequel
A Prequel to the Mystery Series that has won the hearts of fans all over the world! As the mother of an active toddler and the wife of an often absent husband, Kiki Lowenstein already has both hands full. But when the Lowensteins move into their new hou ...
She'll have to solve this crime one spell at a time.
...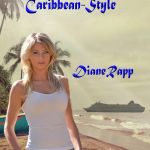 When Kayla Sanders accepts a free Caribbean cruise aboard the Aurora, she gets sucked into a modern-day mutiny culminating in the murder of her ex-lover, Patrick MacIntyre. When Kayla was denied a well-deserved promotion, she resigned. Kayla's shipboard friends applauded her bravery, but she knew ...
Genuine Fakes, an auction company that sells "authorized copies" of famous paintings, arranges to hold six charity auctions of fakes during a voyage to Alaska. Million-dollar originals will be displayed next to the Genuine Fakes during each auction—six opportunities for international thieves to stea ...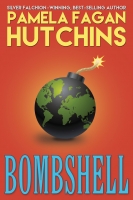 A sassy, sexy, exotic, and lightning-fast romantic mystery. Temp worker by day, lounge singer by night, single mom Ava is having a rough go of it on St. Marcos, until she lands a too-good-to-be-true job with a boss who sends her to New York to record a demo. But when Ava stumbles across the raped an ...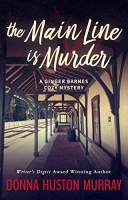 2020 edition of First in Series; Bonus Alternate Ending When her husband becomes head of struggling Bryn Derwyn Academy, Ginger Barnes learns that murder on the campus can kill a school's reputation in a heartbeat. To move the scandal off the front page before the school goes under, Gin uses her Mop ...

A Perfectly Proper Murder When Maddie Kosloski's career flatlines, she retreats to her wine country hometown for solace and cheap rent. Railroaded into managing the local paranormal museum, she's certain the rumors of its haunting are greatly exaggerated. But then a fre ...

A Mystery for Ghost Hunters! When Betsy's Aunt Maggie wants to drag her along on a ghost hunting excursion at the local abandoned tuberculosis hospital, she isn't sure if she quite believes in ghosts. When she comes upon a fresh spirit in the form of a body, she starts to rethink about what really ...
A missing sister. A spooky abandoned house. A secret meeting. A rogue hypnotherapist. A love triangle. A cute corgi. And chocolate. Plenty of chocolate. If this is your kind of cozy mystery then you'll love Chocolate With A Side Of Murder.
When a contest judge takes an eternal nap in the middle of the pie entries, fledgling witch Harper Dade discovers living in Willow Hollow can be murder.

The shifter sheriff of the magical town pulls Harper into the investigation. With more than the pie contest in jeopardy, the succes ...
As soon as Poppy Parker turns 21, the star of a popular TV show about witch detectives discovers she has supernatural powers off the set as well as on. When the show is canceled, she returns home to figure out how to harness the magic brewing inside her. Freaked out by these recent paranormal gifts, ...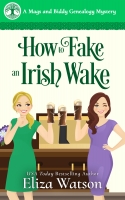 It's been a rough year for 26-year-old Mags Murray. First she learns that her dad isn't her biological father, a secret her mother took to her grave three years earlier. Then her beloved Irish grandmother passes away at Christmas while Mags is visiting her from the States. Now Mags must host her gra ...
After receiving a midnight phone call, professional organizer Tina Shaw rushes to her best friend's ancestral home to determine if Leslie really saw a ghost. Tina doesn't see one in the cluttered Newport, Rhode Island, Victorian attic, but does hear strange noises. While she tries to reassure Leslie ...
This women sleuths box set includes the first FOUR mystery novellas from the UK 's Lady Margaret Turnbull Cozy Mystery Box Set; a collection of amateur sleuth murder mystery novellas and is 117 pages of murder, revenge, greed and dark family secrets. MEET LADY MARGARET TURNBULL She considers ...
Meet Lizzie Hart. Small town girl...big time problems. Hindered only by her raging crush on the office hunk, wannabe sleuth Lizzie Hart spies, accuses, and gossips her way to the truth in this bestselling first book of The Lizzie Hart Mysteries Series! The sleepy town of Liberty hasn't seen murder i ...
The only thing worse than a used car salesman showing up on your doorstep is finding one dead. After a scandalous divorce, Elise returns from the big city to her southern home town only to trip over the body of the town playboy. He leaves behind a heap of trouble that includes missing money, missing ...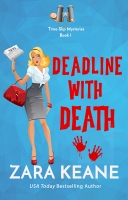 Two Times, Two Crimes… Dee Flanagan loves Irish history, bad rom-coms, and red lipstick. Dead clowns, injured time travelers, and shoot-outs don't make it onto the small-town reporter's Top Ten list. After the bullets stop flying in Dunleagh Castle's courtyard, it's up to Dee to convince people she ...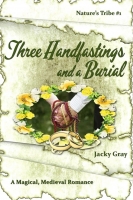 Exactly whose handfasting is this? Senna feels like naught but an inconvenience at her own wedding.
Lyran's father seems determined to take over in his pursuit of power, and Senna worries that the man she's marrying is nothing more than his father's puppet.
Written as a prequel to the He ...
The Pineapple Port crew takes a road trip to the Outer Banks, North Carolina, only to discover "body bits" in their vacation home. The nursing home next door is run by some suspicious characters and one of their residents is missing.
Hmm...
Response for this book has been overwhelming! GIVEAWAYS STOPPED at this time, but PLEASE NOTE: Amazon has three books in the AGGIE MUNDEEN series on sale for $8.97 at http://tinyurl.com/AggieMundeen In SMART, BUT DEAD, Aggie, single and in love with a reluctant San Antonio detective, returns ...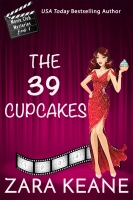 Ex-cop-turned-P.I. Maggie Doyle is stuck chaperoning a group of bratty summer camp kids to an archaeological dig on Whisper Island. After a day of fart jokes, fidget spinners, and fist fights, Maggie's regretting volunteering—and then one of her feral charges discovers a skeleton. At first it looks ...
The infamous Puzzle Killer returns to Charity, Florida, in search of a rival murderer, and when two serial killers battle, Charlotte, Declan, Seamus and a naked cat find themselves on the chopping block!