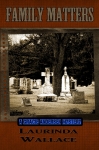 Think your family's dysfunctional? Meet Gracie Andersen's and the peaceful farming community of Deer Creek. Gracie has her hands full--a new business and trying to get her life on track after the loss of her husband and unborn child. When an odd gift from her troubled uncle thrusts her into an inves ...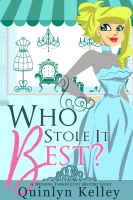 Who Stole It Best? A Wedding Themed Cozy Mystery Story Her big day is fast approaching but a bride can't walk down the aisle without a dress. Who stole it, and why? Find out in this cozy mystery story by debut cozy mystery author Quinlyn Kelley.
Who knew a New Year's trip to Budapest could be so deadly? The tour must go on – even with a killer in their midst… Recent divorcée Lana Hansen needs a break. Her luck has run sour for going on a decade, ever since she got fired from her favorite job as an investigative reporter. When her fresh star ...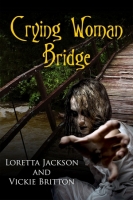 While returning from Professor Dawson's lecture on haunted places, the last thing Sheriff Jeff McQuede and Dawson expect to encounter is a terrified woman clinging to the railing of Mirabella's Bridge, crying for her lost baby. It looks as if Rae Harris has thrown the infant over the bridge in a fit ...
Vickie Britton & Loretta Jackson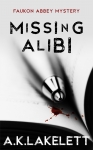 Was it something she wrote?
That's the question investigators, DI Greene, DC Ford, and their journalist friend Carter are asking, when a popular author of mysteries, romance and erotica is found dead after a party. Were her new stories based on facts rather than fiction? Did the erot
...
Young, overworked, overtired, overstressed medical intern Sarah James has no time for sleuthing. Her elderly neighbors, the spunky Fog Ladies, have nothing but time. When, one by one, old ladies die in their elegant apartment building in San Francisco, Sarah assumes it is the natural consequence of ...

Someone at Professor Laura Murphy's college appears to be playing a joke on her by planting sexually explicit stories in her research results, but the joke turns deadly when one story details the recent stabbing murder of a coed. Laura's close friend, Detective Derrick Pasquis from the local police, ...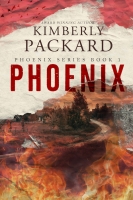 Her criminal past is behind her. The road to revenge is ahead. But the pit stop she makes along the way could reroute her life. Amanda Martin refuses to burn for the crimes of her manipulative ex-boyfriend. After all, he was the one who strong-armed her into committing fraud and left her to shoulder ...
Robin Hood? Not these two. Meet Leroy Logan, a young man who's going to be the best con artist ever and Katherine "Fast Kate" Mulrooney, a young woman with even bigger dreams of her own. Together and apart, for sixty years of living large, Kate and Leroy will embezzle anything, con anyone and love e ...
Laurel Beacham made working solo a personal success story and is known for her nerve, instincts, and ability to do whatever necessary to return each priceless masterpiece safely intact. As the world's leading art recovery expert, she's thwarted more heists than the average law enforcement profession ...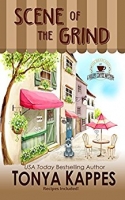 Welcome to the Bean Hive Coffeehouse where the coffee is as hot as the gossip! "Fabulous fun and fantastic fried food! Kappes nails small town mystery with another must-read hit. Don't miss this one!" – Darynda Jones, New York Times Bestselling Author of Eighth Grave After Dark Roxanne Bloom (her fr ...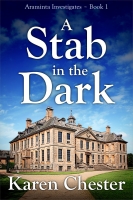 Murder comes to Missenden Hall… Araminta Templeton returns home to the English countryside when her aunt, Lady Winthrop, sends out a plea for help. Facing financial ruin, the impoverished Winthrops are reluctantly opening their ancestral home, Missenden Hall, to the public, with Araminta drafted ...