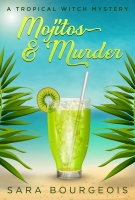 Was that a shark? Clownfish Cay is Starla Shadowend's worst nightmare. She'll have to deal with sun, surf, and tourists. (gross) Oh, and a dead body turns up right as she's getting acquainted with the island. Starla will have to clear her name and steer clear of a grumpy Clownfish Cay Police officer ...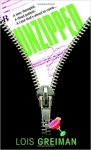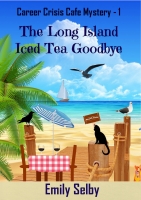 Heather Hampton, a middle-aged, freshly divorced fashion journalist from Long Island, arrives in Dolphin Cove, New Zealand to start a new life as a beach café owner and a cocktail maker extraordinaire, not to battle a grumpy live-in chef-cum-baker, rescue feral kittens and find bodies and skeletons ...
Dead less than twenty-four hours, with a job that doesn't pay, a fashion disaster for a uniform and more afterlife rules than she can shake a stick at, Bridget Sway thinks it's as bad as it can get. And then she finds a dead ghost stuffed in her locker. Since the police are desperate to ...
Accidental detectives Jake and Emma Rand find themselves hip deep in murder when they find the body of an unknown woman, seemingly frozen to death on their fence-line after a Wyoming blizzard. This is the first adventure in the Casper Crime Boss trilogy.
Meet Lizzie Hart. Small town girl...big time problems. Hindered only by her raging crush on the office hunk, wannabe sleuth Lizzie Hart spies, accuses, and gossips her way to the truth in this bestselling first book of The Lizzie Hart Mysteries Series! The sleepy town of Liberty hasn't seen murder i ...
This women sleuths box set includes the first FOUR mystery novellas from the UK 's Lady Margaret Turnbull Cozy Mystery Box Set; a collection of amateur sleuth murder mystery novellas and is 117 pages of murder, revenge, greed and dark family secrets. MEET LADY MARGARET TURNBULL She considers ...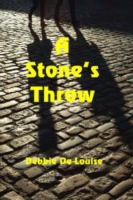 Widowed librarian Alicia Fairmont needs answers… After her husband is killed in a hit and run accident, Alicia travels upstate to his hometown of Cobble Cove, New York. She hopes to locate his estranged family and shed light on his mysterious past. Anticipating staying only a weekend, her visit is e ...

The chill in the air isn't the only change October is bringing to Casper, Wyoming. Jake Rand, local attorney specializing in juvenile cases, is being courted to run for county attorney and a killer is stalking one of the city's leading families. With Casper's only homicide detective out of commissio ...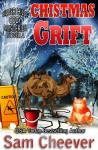 A corpse, a cantankerous camel, an entertaining array of suspects, and a yule tide of problems along the way…it must be a Flo and Agnes Christmas! Who would have guessed Agnes would rub Penelope the cranky camel the wrong way? Or that Flo would find herself ankle deep in camel dung while fend ...
Seven-Time Amazon All Star Author with her latest book in the highly popular Cedar Bay Cozy Mystery series

Cooking is nourishing. Murder isn't. Kelly and her husband, Sheriff Mike, take a belated honeymoon and travel to a cooking school at the Castello di Nardo in Tuscany. The day after t ...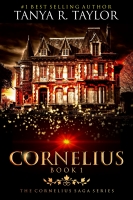 Go on a mysterious adventure with Wade and Mira Cullen, two teenagers who stumbled upon a house with a troubled history and a wandering soul. Thirteen-year-old Mira is very unhappy at home. She hates the way her father treats her mother, a woman who practically worships the ground he walks on. But t ...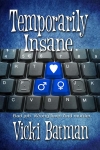 Bad job. Wrong love. And Murder. Hattie Cooks is still searching for her dream job and one might be available...in the Big Apple, far from friends, family, and Allan Wellborn, the man who still makes her heart race. In the meantime, she finds temporary employment at an accounting firm where mishaps ...
Solve the mystery of how it all started! The day began in typical style with "June gloom" weather. It turned into the starting point for two sisters' adventures into a world of mystery and crime. This Novella, the Prequel to the Sister Sleuths Mystery Series by Rayna Morgan, is a whodunit that will ...
Robin Hood? Not these two. Meet Leroy Logan, a young man who's going to be the best con artist ever and Katherine "Fast Kate" Mulrooney, a young woman with even bigger dreams of her own. Together and apart, for sixty years of living large, Kate and Leroy will embezzle anything, con anyone and love e ...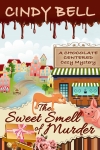 Ally Sweet is happy to be returning for a short break to the small town where she grew up. She is planning on using the time off to get over her messy divorce and she is looking forward to spending time with her much-loved grandmother and relaxing making chocolates and anything chocolaty.

...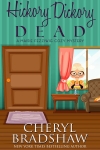 Feisty. Ballsy. Bold. ... And not your average seventy-year-old woman. After a late-night tryst with a much younger man, Maisie Fezziwig wakes to a harrowing scream outside. Curious, she removes a pistol from her dresser drawer and walks outside to investigate. The sleepy street is still and calm at ...
Granny may be retired as Fuchsia, Minnesota's one-woman undercover sleuth for the Fuchsia Police Department, but that doesn't mean she still doesn't need a trusty weapon. Her weapon of choice? A pink snow shovel. When Granny runs over a dead body with her snowmobile, she unwittingl ...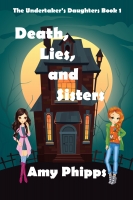 Betsy Travis returns to her hometown to help her sister, Jess take care of their father. Helping out at the family's funeral home, Crossings, tosses Bets right into the middle of a murder investigation of a local college student. Bets gets involved partly out of curiosity and partly to help out chil ...
When the Agatha Christie Book Club signs up for a cruise on replica steamship the SS Orient (a real ship that once sailed between London and the colonies) they expect little more than a nostalgic journey back in time. What they get has eerie echoes of the original Orient Express, including a passeng ...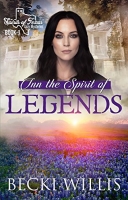 The Grand Opening is set for the Spirits of Texas Inn, and Hannah Duncan has one goal – Go Big, or Go Home!

After her uncle gifts her the tiny hamlet of Hannah, Texas, the reluctant owner accepts the challenge of a new career. The town (a loose definit ...
A collection of tantalizing tales with more twists than braided hair:

Mystery, murder and mayhem – plus a moment of romance.

Sympathize with a doomed husband and connect with an altruistic robot. Explore an isolated Scottish isle and touch down o ...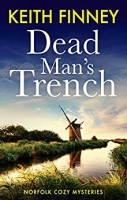 DISCOVER THIS SIZZLING SERIES OF COZY MYSTERIES SET IN THE SWEEPING LANDSCAPE OF NORFOLK. A man lies dead, deep in an excavation trench, an angry villager's signature on a damming piece of evidence, and a race against time to discover the truth. When the corpse of a hated local man is discovered, sm ...
#3 in THE DEAD RED MYSTERY SERIES "Janet Evanovich meets aero-ag pilots." The Kindle Book Review What if quitting your boring job put you in line for murder? Her beloved great aunt wants to bar-b-que dad's side-kick, Bruce the goat, and her man-hungry cousin has her sights set on her numb ...

A Mystery for Ghost Hunters! When Betsy's Aunt Maggie wants to drag her along on a ghost hunting excursion at the local abandoned tuberculosis hospital, she isn't sure if she quite believes in ghosts. When she comes upon a fresh spirit in the form of a body, she starts to rethink about what really ...

Little Italy, 1946 - Sophia Mancini would have enjoyed the grand opening celebration of her family's private detective agency if the volatile chef at Vincenzo's Ristorante had actually survived the meal. But before Sophia's chilled spoon hit the spumoni, someone plunged a knife int ...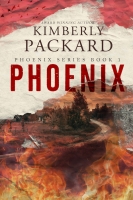 Her criminal past is behind her. The road to revenge is ahead. But the pit stop she makes along the way could reroute her life. Amanda Martin refuses to burn for the crimes of her manipulative ex-boyfriend. After all, he was the one who strong-armed her into committing fraud and left her to shoulder ...