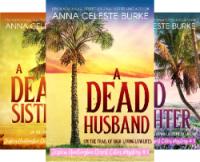 From Book 1: USA Today bestselling author, Anna Celeste Burke, brings you an unconventional sleuth hot on the heels of high-living lowlifes in book 1 of the Jessica Huntington Desert Cities Mystery Series. Even in a desert paradise, life is full of surprises like A Dead Husband.

...
Running from her past lands Kat in whole lot of trouble in the present.

...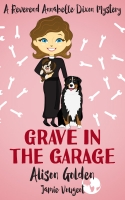 A lifeless hand rises ghost-like from a car mechanic's pit. Who does it belong to? And what happened? Annabelle and DI Nicholls set out to solve the murder, but find themselves wrapped up in not one, but three different mysteries. A puppy helps, too.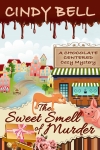 Ally Sweet is happy to be returning for a short break to the small town where she grew up. She is planning on using the time off to get over her messy divorce and she is looking forward to spending time with her much-loved grandmother and relaxing making chocolates and anything chocolaty.

...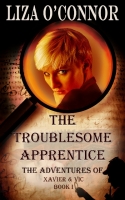 While investigating the death of a friend and client, Maddy Hamilton, Xavier Thorn (reputed to be the greatest sleuth in England) is greatly impressed with Maddy's nephew, Victor, and offers him a job as his secretary. Aware of Xavier's history of firing secretaries, Victor garners a promise that fo ...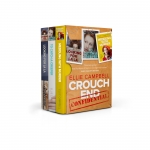 Your chance to buy the three hilarious Crouch End Confidential cozy mystery series in one bargain box set. Follow the misadventures of bored chaotic housewife, Cathy, as she starts out investigating a lipstick-covered love postcard to husband Declan and discovers a talent for exposing murderers and ...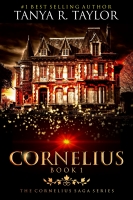 Go on a mysterious adventure with Wade and Mira Cullen, two teenagers who stumbled upon a house with a troubled history and a wandering soul. Thirteen-year-old Mira is very unhappy at home. She hates the way her father treats her mother, a woman who practically worships the ground he walks on. But t ...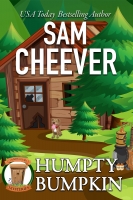 She's just a country girl who loves her dog. But her life is about to get less countrified and more...erm...homicide. Deer Hollow is a small community built in a verdant, rolling countryside. The nearest big city is over an hour away and big city ways are rejected at the Hollow. Unfortunately, the b ...
PLEASE NOTE: Only the first 10 requesters will receive free books. BUT: Amazon has the 4-book AGGIE MUNDEEN series on sale for $8.97 at http://tinyurl.com/AggieMundeen. In DANG NEAR DEAD, Aggie, Detective Sam (traveling incognito) and friend Meredith vacation at a dude ranch, a prickly destinatio ...
This is a modern story that began in 1998 and ends in 2012. It is based on true events that take place in a small rural town, not far from the ocean, in Northern California. The main characters are the chief of police, his sergeant, who happens to be his wife, and the wife's for ...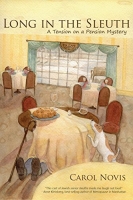 Long in the Sleuth First in the "Tension on a Pension" cozy mystery series "Long in the Sleuth" combines humor, romance and suspense with a unique angle – a quirky team of seniors trying to adjust to life in a retirement home, while people are dropping dead all around them. Who killed Sam Levin with ...
A missing sister. A spooky abandoned house. A secret meeting. A rogue hypnotherapist. A love triangle. A cute corgi. And chocolate. Plenty of chocolate. If this is your kind of cozy mystery then you'll love Chocolate With A Side Of Murder.