A mysterious woman appears on the doorstep of Great Aunt Sybil's Attic in the middle of the night. Owner Anne Hillstrom lets her in, only to have the woman die in her arms. With no final words, and only an old lantern clutched to her chest, the dead woman provides Anne and her partner CC precious fe ...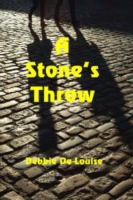 Widowed librarian Alicia Fairmont needs answers… After her husband is killed in a hit and run accident, Alicia travels upstate to his hometown of Cobble Cove, New York. She hopes to locate his estranged family and shed light on his mysterious past. Anticipating staying only a weekend, her visit is e ...

Mama Gets Trashed is the fifth book in Deborah Sharp's funny, Southern-fried Mace Bauer Mystery series. Set in the fictional town of Himmarshee, Fla., TRASHED continues the adventures of the much-married Mama, and the three grown daughters she drives crazy. When a tipsy Mama tosses out her latest we ...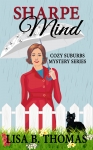 Who knew knitting could be so deadly!

Former teacher turned reporter Deena Sharpe craves more adventure than covering dull city council meetings in the small town of Maycroft, Texas. But when she follows a hunch to investigate a story lead, she finds a dead body and becomes suspect number ...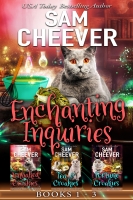 3 full-length novels of paranormal cozy adventure fun! This is no boring librarian shushing people from behind a desk. This librarian corrals rogue magic. But more importantly, she has a frog and a cat, and she's not afraid to use them!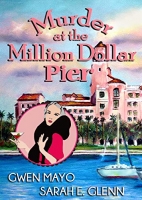 "Never waste good rum on a bad night." - Teddy Lawless, February 1926. There are many bad nights ahead for Teddy. Shortly after she arrives at the newly opened Vinoy Hotel in Saint Petersburg, she comes face to face with her ex-fiancé, Ansel Stevens, in the dining room. Cue the slap that was thirty ...
Gwen Mayo and Sarah E. Glenn
Hetta Coffey is a woman with a yacht and she's not afraid to use it! Hetta Coffey's a woman with a yacht, and she she's not afraid to use it!

And this time she's steering us into hot Mexican waters.
Miffed that vacation plans with her chronically absent boyfriend, Jenks Jenkins, have ...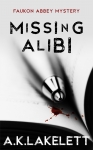 Was it something she wrote?
That's the question investigators, DI Greene, DC Ford, and their journalist friend Carter are asking, when a popular author of mysteries, romance and erotica is found dead after a party. Were her new stories based on facts rather than fiction? Did the erot
...
Solve the mystery of how it all started! The day began in typical style with "June gloom" weather. It turned into the starting point for two sisters' adventures into a world of mystery and crime. This Novella, the Prequel to the Sister Sleuths Mystery Series by Rayna Morgan, is a whodunit that will ...