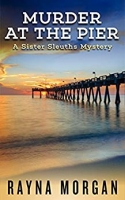 If curiosity killed the cat, what will it do to the Sister Sleuths? Sister sleuths Lea and Maddy are called into action when Lea's adventurous canines discover a dead body under the pier in their beachside community. There's no shortage of suspects since the victim was despised by several people in ...

The chill in the air isn't the only change October is bringing to Casper, Wyoming. Jake Rand, local attorney specializing in juvenile cases, is being courted to run for county attorney and a killer is stalking one of the city's leading families. With Casper's only homicide detective out of commissio ...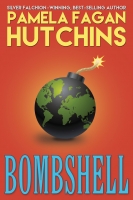 A sassy, sexy, exotic, and lightning-fast romantic mystery. Temp worker by day, lounge singer by night, single mom Ava is having a rough go of it on St. Marcos, until she lands a too-good-to-be-true job with a boss who sends her to New York to record a demo. But when Ava stumbles across the raped an ...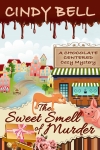 Ally Sweet is happy to be returning for a short break to the small town where she grew up. She is planning on using the time off to get over her messy divorce and she is looking forward to spending time with her much-loved grandmother and relaxing making chocolates and anything chocolaty.

...
Erin thought that after Angela Plaint's murder was solved, everything would settle back to normal in Bald Eagle Falls and she could become part of the Norman Rockwell lifestyle. But the peaceful life that she had pictured remains elusive as her family's past. Then her own past comes knocking on her ...
"Golden Legacy" blends historical adventure with modern-day mystery in an exciting novel that follows two time lines. Embarking on a harrowing treasure hunt, two daring heroines tackle the hazards of gold country more than a century apart. Although a stand-alone novel, readers who have already met K ...
The Strange Affair of October 24th, 1859: When a flurry of forgeries appear in museums and among collectors, the members of the Agora, a society dedicated to the betterment of man, take it upon themselves to stop the rogues.

But among the members, there is a traitor. Among the forge ...

A Mystery for Ghost Hunters! When Betsy's Aunt Maggie wants to drag her along on a ghost hunting excursion at the local abandoned tuberculosis hospital, she isn't sure if she quite believes in ghosts. When she comes upon a fresh spirit in the form of a body, she starts to rethink about what really ...