This is a modern story that began in 1998 and ends in 2012. It is based on true events that take place in a small rural town, not far from the ocean, in Northern California. The main characters are the chief of police, his sergeant, who happens to be his wife, and the wife's for ...

2016 Murder & Mayhem finalist. Anne Hillstrom is hunting antiques, a diet that works and her Great Aunt Sybil's killer. This book tells the story of Anne and CC, two estate sale bloggers and antique hunters, who get more than they bargain for when they discover a killer who is hunting the antique ...
When the home security alarm awakens Cait Pepper in the middle of the night, she assumes there are bugs in the new system but has it checked out the following day. The security technician finds a halberd--a Shakespearean weapon--and knife on the ground which are construed as evidence of an attempted ...

It'd be the season to be jolly if only someone hadn't set the stage for murder. When a student is arrested for the crime, Professor Sheridan Hendley is cast in the role of amateur sleuth. Tensions run high, friendships are strained, and the college administration is beginning to panic. A ...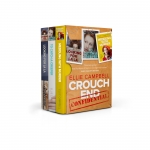 Your chance to buy the three hilarious Crouch End Confidential cozy mystery series in one bargain box set. Follow the misadventures of bored chaotic housewife, Cathy, as she starts out investigating a lipstick-covered love postcard to husband Declan and discovers a talent for exposing murderers and ...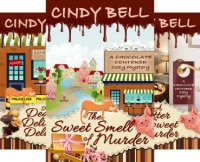 Ally Sweet is happy to be returning for a short break to the small town where she grew up. She is planning on using the time off to get over her messy divorce and she is looking forward to spending time with her much-loved grandmother and relaxing making chocolates and anything chocolaty.

...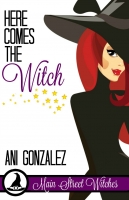 Jewelry designer Kat Ramos comes to Banshee Creek to break the infamous Hagen House curse. To do so she must marry Liam Hagen, embrace her witchy heritage, and solve a centuries-old murder. That's quite a to-do list. Will she be able to do it all, or will the Hagen House curse prevail once and for a ...
A man is diagnosed with pancreatic cancer, and considers surgery, until a friend notices ayurvedic medicine as an alternative. This involves ingesting cyanide related food and seeds. At the same time a box of chocolates given to him are delivered to the wrong passenger, and she dies after eating one ...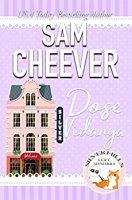 Silver Hills Senior and Singles Residence isn't exactly a boring place. Home to a death predicting cat named Tolstoy, a night manager who may or may not suck blood and float above the floor, a cook with mad voodoo and pie baking powers, and a trio of nosy sleuths who are determined to get to the bot ...

Little Italy, 1946 - Sophia Mancini would have enjoyed the grand opening celebration of her family's private detective agency if the volatile chef at Vincenzo's Ristorante had actually survived the meal. But before Sophia's chilled spoon hit the spumoni, someone plunged a knife int ...
What's a witch to do when the meanest man in the county drops dead in his coleslaw during her shift at the local barbecue joint? Noelle does what any good Southern girl would do: she flicks a wrist to clean up the mess, then thanks the stars for doing the world a favor. But that's just the beginning ...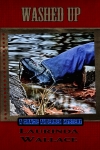 A Gracie Andersen Mystery Novella. Gracie's vacation to Arizona to sort out her relationship with Deputy Marc Stevens immediately turns deadly. A battered body in a mountain stream, suspicious treasure hunters, and a missing teen are players in a dangerous drug cartel case. Her romantic life may fiz ...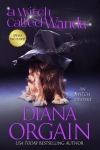 The hilarious first book in a brand new cozy witch mystery
Famous songwriter, Maeve O'Dare, left the drama of Hollywood -- and a broken heart – behind, eager for a fresh start in the small town of Wisteria Pines. As if by magic, she makes a new friend of the local town gossip,
...
Single mom Betsy Holmes gets more drama than she bargained for when her mother Claudia drops a bomb that rocks her to the core: Betsy's father wasn't alone the night of his fatal car crash three years ago. Determined to prove Claudia wrong, Betsy investigates—and in the process she uncovers some dis ...
Zara Riddle moves to a new small town for her dream job, only to discover she's a witch. And her house is haunted. And her hunky next door neighbor is a wolf shifter. It's all fun and games until the ghost starts trying to electrocute her with a toaster!

Based on near-real events! Known to the neighborhood as Grandma Jan, Janice Kustodia has a routine and keeps to it. Up at 6 a.m., a pot of Jewel Extra Bold coffee and then out the door to bring the garbage cans up from the curb, sweep the sidewalks and walk South Linden Avenue to make sure all is a ...

The chill in the air isn't the only change October is bringing to Casper, Wyoming. Jake Rand, local attorney specializing in juvenile cases, is being courted to run for county attorney and a killer is stalking one of the city's leading families. With Casper's only homicide detective out of commissio ...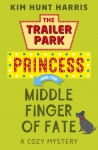 All Salem Grimes expects as she walks into the church is her regular Tuesday morning AA meeting, but when she encounters a dead body instead, she does what any self-respecting clueless amateur would do -- she freaks completely out and shouts words good Christians aren't even supposed to know. But wh ...
Emma Rand can't understand people who consider the countryside a dumping ground for whatever they no longer want. Living on ten acres outside of Casper, Wyoming, she's seen everything from pets to appliances dumped along her fence line but when she spies something propped against her fence after a b ...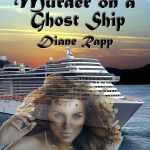 When the president of Constellation Cruise Lines, Emily Schultz, buys an old cruise ship at a bargain price, she doesn't discover there's a ghost aboard until it's too late to cancel the deal. Desperate for help, Emily calls Kayla Sanders and Natalia Baliskov back to work. They embark on a frantic s ...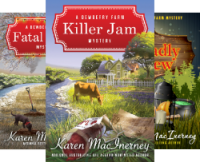 From Book 1:When Houston reporter Lucy Resnick cashes in her retirement to buy her grandmothers farm in Buttercup, Texas, shes looking forward to a simple life as a homesteader. But Lucy has barely finished putting up her first batch of Killer Dewberry Jam when an oil exploration truck rolls up to t ...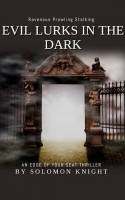 Solomon Knight discloses the origins of the International League of Paladins and their raison d'etre. This is a book of mystery and action. Exposing a sinister plot to attain power and wealth through the suffering of millions of cancer patients is afoot, can it be stopped? Death will point its bony ...
When the penguin keeper is found dead at the bottom of the penguin pool, zookeeper Madigan Amos is determined to find out what happened to him… even if it means apprehending armed intruders, getting caught in the middle of a terrorist attack, and sparring with a machete wielding murderer. The police ...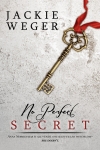 Betrayed thrice over by her husband, Anna believes her imploded life will right itself if only she buys a dog. Investigator Frank Caburn has other ideas. Man to the bone and manufacturing testosterone like Frito Lay does chips, he is at once attracted to Anna. All he wants is to fall in love and be ...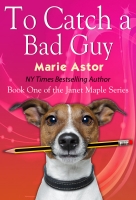 Janet Maple's stellar career ended with a lay off and her boyfriend of almost five years told her that he wants to be just friends. When she lands a job at one of New York's premier boutique investment firms, Janet begins to hope that her luck is finally turning for the better. Not only is she happy ...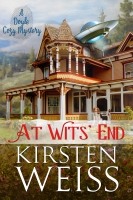 A Doyle Cozy Mystery, by Kirsten Weiss When Susan Witsend inherits her grandmother's UFO-themed B&B, she's ready to put her organizational skills to the test. She knows she can make the B&B work, even if there is a faux-UFO in the roof. After all, what's not to love about a Victorian nestled ...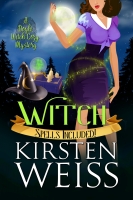 The faerie curse that plagued the town of Doyle is over. Or is it? Witch Jayce Bonheim has finally got her life back on track. Her coffeeshop's been rebuilt. She's got the perfect boyfriend. And the murderous magic that imperiled Jayce and her witchy sisters has been defeated. But when a customer di ...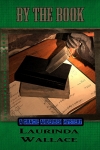 No good deed goes unpunished as Gracie Andersen, owner of Milky Way Kennels learns. Who knew offering hospitality and volunteering at the library would land her in a murder investigation? A valuable Civil War knife, one very frozen body, some "funny" accounting, and a mysterious stalker are adding u ...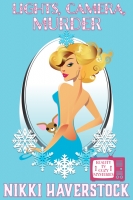 Anything can happen on a reality show, though finding a body on set—and live on air—is new. Melissa McBallister is young, rich, and beautiful but frustrated. She wants nothing more than to be a famous author like her mother. When the opportunity to be on a new reality TV show comes her way, she grab ...
From Book 1: A KISS TO KILL FOR…
In Colleen Mooneys funny, romantic, delightfully meandering cozy mystery, you gon have a authentic Noo Awlins experience, dawlin! And a wild ride into the bargain.

Brandy Alexanders the real deal--yes, thats her real name and shes not even a stri ...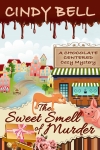 Ally Sweet is happy to be returning for a short break to the small town where she grew up. She is planning on using the time off to get over her messy divorce and she is looking forward to spending time with her much-loved grandmother and relaxing making chocolates and anything chocolaty.

...

A Perfectly Proper Murder When Maddie Kosloski's career flatlines, she retreats to her wine country hometown for solace and cheap rent. Railroaded into managing the local paranormal museum, she's certain the rumors of its haunting are greatly exaggerated. But then a fre ...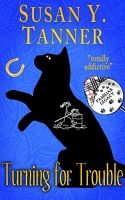 Bodies stack up as an old flame ignites. Two rodeo professionals and one very sophisticated cat go toe to toe with one of the oldest and ugliest of crimes. Malone Summers is a risk-taker in the arena but she's unwilling to put her heart on the line when Cade Delaney reappears in her life. Everything ...