Hope and Xavier must fight for their lives and those of the innocents in a battle for good and evil. But will it be enough? Hope just wants to be an ordinary nestling. She went to college and escaped, but now she's back and there's a secret everyone is keeping from her. Xavier is the new master of t ...
Book Three in the time travel, fantasy romance trilogy, Highland Secrets! Her sister is lost…in the past. Three weeks after her sister goes missing, Juliette McGowan encounters her on a beach in Scotland. Her sister gives her a scroll full of claims about time travel and disappears—literally. As a s ...
How much wizard power is too much? Some people are born with magical powers. Others are not. It's that simple. Roland Tyre, High Wizard of the Citadel, has always wanted to be the most powerful wizard in the land and adored by all. But there is already someone else that vies for that title – Bakari, ...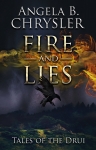 Blood waters the fields of Alfheim. War rips across the land of usurped kings and elves. The Fae gods draw near, and Queen Kallan's strength is tested as she follows King Rune into Alfheim. But the Shadow Beast caged within Rune's body writhes in hunger, and Kallan's newest compani ...
"This is a complex plot at its best. The character development is perfect." -Rabia Tanveer, Readers' Favorite It was the 75th year of Alberoth when the AsZar summoned the Guardians. There was an imbalance in the lands of Faélondul. The Zaxson, Draizeyn Vereux, conspired to exterminate the inf ...
A dutiful daughter. A prince forced to find a bride. If the shoe fits… Once upon a time… When the Emperor's army comes recruiting, Mai signs up, seeing it as the perfect escape from her stepmother and a lifetime of drudgery. Armed with her mother's armour and a pair of magic shoes, Mai marches ...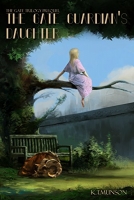 The interplanetary gates require guardians and the reformed demon Malthael is one of them. His adoptive daughter, Elisabeth, is special, but her dangerous ability hasn't awoken yet. Malthael knows it will one day and from then on her life will forever be altered. Malthael isolates her from outside w ...
An insane princess who wants to rule the world. A magical artifact of terrifying power. A deadly struggle to possess it.

A hundred and fifty years have passed since the Thrall Masters nearly destroyed the land of Thac. Now the key to their vast power has been found and everyone wan ...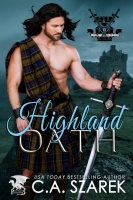 The Highlander's vow versus the surgeon's oath… Angus MacLeod is always getting everyone else out of trouble. When a bonnie lass appears naked on the beach, he's compelled to rescue her. Only, Lila Salinas doesn't need saving. Her oath as a surgeon is to heal others, even when yanked back to 1692. A ...

Fear holds God Town in its icy grip. A child has disappeared...
Desperate to find little Emily, the town begins an exhaustive search. By the second day, fear grows that the little girl may be lost forever. Only the woods remain to be ...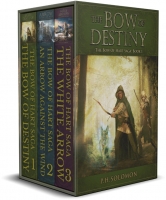 This e-book boxed set of The Bow of Hart Saga contains all three novels: The Bow of Destiny, An Arrow Against the Wind, and The White Arrow. Haunted by his past. Hunted in the present. Uncertain what is real. This unique epic fantasy will keep you turning pages as Athson discovers his destiny ...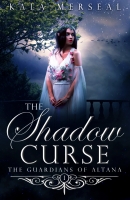 A dark entity wants her soul.
When demons attack her kingdom, elven princess Ara Zypherus is forced to flee her palace with a band of her fathers most trusted soldiers. In that one night, she loses everything she loves.
All that remains of her previous life is her ...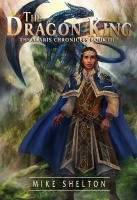 Evil is spreading across the Western Continent. One by one, kingdom, king, and wizard are falling under its influence. Dragon King Bakari, Battlemaster Alli, and High Wizard Roland are now powerful leaders in their own right. Differing missions and responsibilities have separated them; Bakari flies ...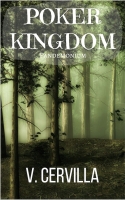 Will the Guardians be able to save the kingdom of Poker? This Epic Fantasy adventure continues... Darker. Frenetic. Powerful The Guardians can't run away from their destiny any longer. With Queen Judith and the Elements missing, it's time for them to step up and find a way to save Poker from its des ...
The angel Dardanelle loves having a human charge. Until the day he is tempted by a demon to shoot his girlfriend after a misunderstanding with her ex-boyfriend. Defying Hell, the fallen angel Arakiel steps forward and peacefully ends the standoff. Grateful for Arakiel's help, Dardanelle offers ...
Alistair the Fourth was a mighty general from a long-forgotten war. Four hundred years later, Alster Lightbridge is barely a shadow of his legendary namesake. Crippled and confined to his family's estate, he spends his days dreaming of something larger than himself--something worthy of his name. Enc ...
Feral dogs are blamed when a popular teen is killed. Is it just coincidence that he disappeared after infuriating 14-year-old Haley, who is torn between her anger and her desire to belong? More attacks implicate a creature of Northwoods myth she befriended in its summer form. As the DNR leads a coug ...

"I would ask that you, whose crafts of warfare are renowned, enter the forest labyrinth, find this minotaur, and destroy it." A Majikal Maze. A harrowing journey by river raft brings Yates and Sharp into a Faerie country, but they find it in crisis. A Faerie master enchanter reveals the ...
Fear cripples Taiyo.


From Book 1: "A bright fantasy for readers who are tired of exaggerated violence and slippery morals." -- Kirkus Reviews

Lana can draw arcane powers from gemstones. When she started reading the folklore, it sounded farfetched. Maybe she should have closed the books right then an ...