When Esme Silver objects at her father's wedding, her protest is dismissed as the action of a stubborn, selfish teenager. Everyone else has accepted the loss of Esme's mother, Ariane – so why can't she? But Esme is suspicious. She is sure that others are covering up the real reason for her mother's ...
Lady Scrapple lurks in the depths of Kanebullar Mountain, building her army of mindless slaves and waiting for the perfect moment to strike. As the final pieces are about to fall into place and secure her victory, an anomaly is born. One of her goblins, an incredibly powerful shaman, stands free of ...
An ancient magic awakens, a prophetess is born, and all of Belstrom hangs in the balance. Her destiny will change the world forever.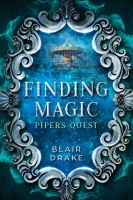 All fun & games...until you land on a bathroom floor in a town full of witches. 10 quests. If one fails, all fail. And one will never return. ... Now it's Piper's turn. The only thing Piper is worried about, until that fateful morning, finals. She wants to graduate with good grades, and go to an ...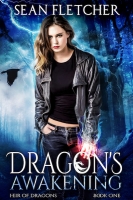 A secret organization wants to help her. An ancient order wants her dead. And she doesn't even know what she is... Kaylee Richards just blasted her first date with lightning. She has no idea how, but when the creep pulls a sword on her, what's a girl to do? Turns out Kaylee is a dragon-kin, a ...
HIS DUTY IS TO DIE YOUNG, BUT FATE HAS SOMETHING FAR MORE LETHAL IN MIND... If Kaell breaks, the kingdom breaks with him. And prophecy says the 19th Bladesman will break ... THE BONDED WARRIOR… Kill. Die young. That's what a swordsman bonded to the ancient gods does. Without expecting praise from th ...