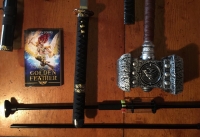 A female archangel has a forbidden affair with a human. Mariana, a fierce archangel with a propensity for kicking evil monsters' butt, stops to stalk a handsome human doctor. She knows that humans and the divine don't mix. The doctor is amazing at his hospital, but he wonders if the recent death of ...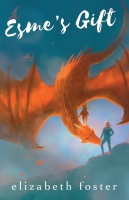 Terror was within. Terror was without. Like her mother, she was at the water's mercy. In the enchanted world of Aeolia, fifteen-year-old Esme Silver faces her hardest task yet. She must master her unruly Gift—the power to observe the past—and uncover the secrets she needs to save her mother, Ariane. ...

Would you protect a girl whose forbidden abilities condemn her to death? Welcome to the world of Myrrah, ruled by the Church of Four Orders - Fire, Earth, Water, and Air. But there exists another gift, dubbed magic, which is considered an aberration by the Church. To be born with the powers of magic ...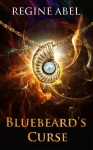 This is a 26k words paranormal romance in a historical setting. The novella is a fresh new take on the classic folktale Bluebeard and contains a couple of explicit sex scenes (no kink/BDSM, etc.)
...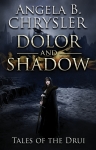 As the elven city burns, Princess Kallan is taken to Alfheim while a great power begins to awaken within her. Desperate to keep the child hidden, her abilities are suppressed and her memory erased. But the gods have powers as well, and it is only a matter of time before they find the child again. ...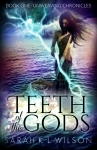 Her world is unraveling - and she's the reason why. Adventurous Tylira is trapped in a life she didn't choose and destined to be chained to an enemy general. When she is summoned to Al'Karida she knows two things will happen: she will witness the beginning of the race for the Teeth ...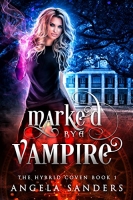 A night of celebrating a new beginning ends in a nightmare that Grace can't escape. When she wakes up in a strange place three days later, she realizes her life has been turned upside down. She's been forced into a world where magic is real along with monsters of myth. The vampire who marked her is ...
A page-turning debut in the vein of Michelle Sagara and Kristen Britain -- A gripping tale of redemption, adventure, and home. Rose Trewin is on the run. Pursued by memories of her father, she runs from city to city, seeking normalcy. But Rose can't escape her past, or the magic running through her ...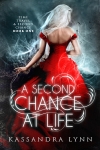 Lady Elaina Sertan found her death amongst a fire, betrayed by her half-sister and her husband. As the flames roared, the loss of her unborn child created a thirst for revenge. Somehow, against all logic and sense, Elaina rose from her own bed—the bed she once had at her parents' house t ...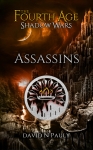 What happens when you cross Lord of the Rings with Dune? You get a rich, complex fantasy world full of political intrigue and magic, where realistic characters confront dangers and adversity, love and betrayal. The first novel in the Shadow Wars series, Assassins will not disappoint! Get Assassins a ...
The Blood of Dragons: Book 1
A Novel You Cannot Put Down
Drast and Tyran might be considered a bit black-hearted, or even immoral. Drast is cunning but reckless, hunting for admiration. Tyran is calculating but tactless, searching for affection. When the two brothers set aside th
...
Joshua Robertson, JC Boyd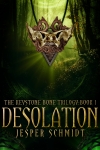 Just as Aea had finally found happiness in her troubled life, everything starts to fall apart. When she discovers that her sister, Isota, is still alive, Aea ventures to save her, well aware that every Duian who leaves the forest realm of Thaduin will inevitably catch a deadly disease, the Field Bli ...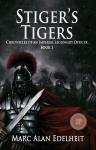 Winner of the 2016 Independent Publisher Book Bronze Award for Fantasy!!!

The empire has endured many centuries but is now threatened by multiple wars and a major rebellion in the South.

A nobleman from an infamous family, imperial legionary officer, and a born fighter… ...
From Book 1: "A bright fantasy for readers who are tired of exaggerated violence and slippery morals." -- Kirkus Reviews

Lana can draw arcane powers from gemstones. When she started reading the folklore, it sounded farfetched. Maybe she should have closed the books right then an ...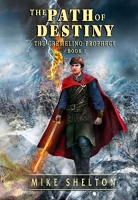 A Prophecy. A Powerful Sword. A Reluctant Wizard. Darius San Williams, son of one of King Edward's councilors, cares little for his father's politics and vows to leave the city of Anikari to protect and bring glory to the Realm. When a new-found and ancient magic emerges within him, he and ...
The dead are all around us. Tara can see them, hear them, and help them. All her life she has battled with this gift...curse. Only her mother and best friend know the truth. Then she meets a stranger in a historic graveyard and he changes her life in ways she never could have imagined. Tara was born ...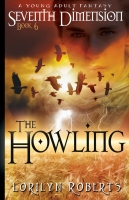 Even though this is the last book in the "Seventh Dimension Series," it can still be enjoyed as a standalone. Just be aware that each book builds on the one before it, so some things may not be as clearly understood. Daniel Sperling enters the Seventh Dimension shortly before the return of the M ...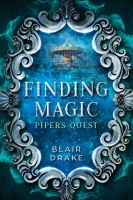 All fun & games...until you land on a bathroom floor in a town full of witches. 10 quests. If one fails, all fail. And one will never return. ... Now it's Piper's turn. The only thing Piper is worried about, until that fateful morning, finals. She wants to graduate with good grades, and go to an ...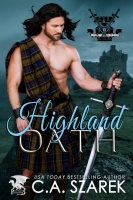 The Highlander's vow versus the surgeon's oath… Angus MacLeod is always getting everyone else out of trouble. When a bonnie lass appears naked on the beach, he's compelled to rescue her. Only, Lila Salinas doesn't need saving. Her oath as a surgeon is to heal others, even when yanked back to 1692. A ...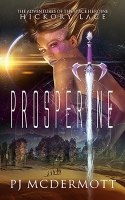 An Epic Science Fiction/Fantasy Adventure With A Supernatural Edge.
Prosperine didn't have an extinction event, so intelligent life on the planet evolved unlike any other in our galaxy. The inhabitants look human—more or less—though they
do
hatch from eggs. It comes as a s
...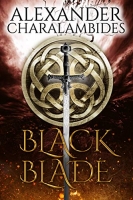 When Lance and his faithful sidekick Megan travel to England on a school trip, Lance discovers history's most famous sword in a museum toilet bowl.
Lance has always wanted to be a knight so despite the unusual circumstances he doesn't hesitate. He takes up the sword and when three ...
In pre-Celtic Ireland, Fionnuala was a fae princess, born to a life of luxury. She knew her duty and loved her family. She missed her mother, who died in childbirth when Fionnuala was but ten years old. Still, she had hopes and dreams of love and a full life. All her dreams were stolen from her, rip ...
It takes a gang of thieves to catch a gang of thieves Toric's Dagger is just another religious relic, until it's stolen. Belwynn and her twin brother, Soren, volunteer to lead a team tasked with its retrieval. Drawn into a world of danger and treachery, they must rely on Soren's magical abilities, a ...
Something is out there. And the people live in constant fear. But their biggest threat lies within their own village. Everyone and everything is dying, slowly and without hope of salvation. In a world where almost nothing is truth and isolation is the purest form of self-deception, the possibility o ...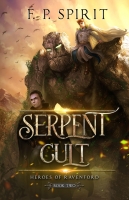 An army of darkness. A group of young heroes. A town hanging in the balance.

"You'll be sorry... they'll enthrall... you all..." Voltark's shade warned. The mage had been part of a cult that practices the darkest of arts.

For reasons shrouded in mystery, the group has se ...
2017 Distinguished Favorite Award-Independent Press Awards A Tea Party activist discovers that he is growing another head. A playboy befriends a fickle female only six inches tall. A lonely librarian answers a matrimonial ad from a demonic farmer. Darkness abounds in James Hanna's cryptic stories. I ...
Aris and his brothers have been sick their entire lives. Every day Aris comes closer to finding a cure. One day his visions show him that the key is a human woman in need of help. He must find her.