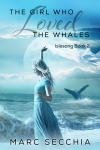 On trial for her life, the Girl who Sang with Whales thought life could not deal her any worse surprises. Little did she know the despicable plans of her enemies would drag her through the Isle of darkness to a new, unimaginable future. Salty adventure for those with a love of pirates, dragons and h ...
For God School's latest graduate, the adventure continues...
Bernie is a young god who fixes broken universes for a living. Unfortunately, the universe he's working on is in the middle of a civil war caused by Ashok, a murderous wi
...
Who could have imagined this would be the future of Earth? Split into two halves of good and evil, the Holy City and the Wicked Lands, and frozen in immortal time. The people of the Saved reside in the Holy City with the angels, gifted with the task of judging the demons and those they possess, call ...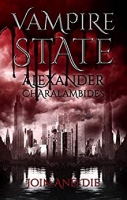 Rowena's country is gone, squashed under a tide of tanks, bombs and Pale, immortal soldiers. But when her father returns from the war as a hero, she discovers a new meaning of fear. Join and Die. Give up her human life and become one of them. Take on the gray skin and yellow eyes of the Pale, and li ...
---In the days of Richard The Lion Heart, Gwendolyn was born. Conceived within the Druid mists, at King Arthur's Legendary Pool of Pendragon and as prophesied by a Druid Priestess, she grew into womanhood, and became the most powerful knight the world had ever seen. ---When Miles Delong, Earl of ...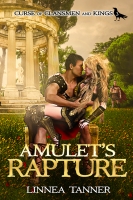 The warrior Druid princess, Catrin of Britannia, has faced magical foes, family betrayal, and enslavement. Now, disguised as a boy in the Roman legion, Catrin must gather her strength and her allies if she plans to take back her family's Celtic throne. But her powerful lover, Marcellus—the great-gra ...