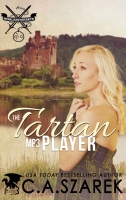 Book One in the time travel, fantasy romance series, Highland Secrets! She never believed in magic… Claire McGowan, Scotophile and historical romance novel addict, finally saves up enough for her dream vacation to Scotland. She never imagines she'll get sucked back to the seventeenth century while r ...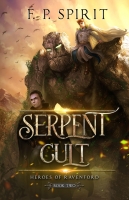 An army of darkness. A group of young heroes. A town hanging in the balance.

"You'll be sorry... they'll enthrall... you all..." Voltark's shade warned. The mage had been part of a cult that practices the darkest of arts.

For reasons shrouded in mystery, the group has se ...
Book Two in the time travel, fantasy romance trilogy, Highland Secrets! She's always been a dutiful daughter... Janet MacLeod has spent the last ten years dedicated to her clan, acting as the Lady of the castle--at the cost of her own happiness. She aches every time she looks at her brothers, both h ...

Elizabeth has gone through so much lately with her mother's passing. Now she lives with her aunts and she has begun to have nightmares. Only her nightmares are not nightmares at all, but spirit walks. Elizabeth never knew she belonged to a family of witches that dates back centuries. It is believed ...
In pre-Celtic Ireland, Fionnuala was a fae princess, born to a life of luxury. She knew her duty and loved her family. She missed her mother, who died in childbirth when Fionnuala was but ten years old. Still, she had hopes and dreams of love and a full life. All her dreams were stolen from her, rip ...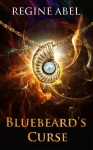 This is a 26k words paranormal romance in a historical setting. The novella is a fresh new take on the classic folktale Bluebeard and contains a couple of explicit sex scenes (no kink/BDSM, etc.)
...
J.M. Hofer delivers page-turning tales of lust, power and sorcery in her award-winning Celtic Fantasy series, Islands in the Mist. Set in post-Roman Britain and steeped in Welsh legend, her stories bring to life the times just before the arrival of King Arthur.
Life isn't easy in 1798 Ireland. Rebellions are rising across the countryside, and the English can be cruel overlords. However, this brutality hasn't reached the country estate of Strokestown.

Theodosia Latimer and her grandfather Reginald are on a mission to discover the past. They ...
Phevos, an ancient Greek, remembers very little from his childhood. What's more, his mysterious father never explained how his mother disappeared years ago. When Phevos turns twenty, his father sends him on a time-traveling journey to modern-day Athens without telling him the reason. There, Phevos f ...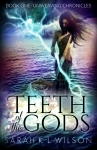 Her world is unraveling - and she's the reason why. Adventurous Tylira is trapped in a life she didn't choose and destined to be chained to an enemy general. When she is summoned to Al'Karida she knows two things will happen: she will witness the beginning of the race for the Teeth ...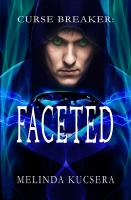 In a subterranean world where light is everything, can an untrained mage and his son stop the encroaching darkness? He's an untrained mage spying on the men responsible for his best friend's demise--with his young son in tow. And those men are hunting for magic-stealing rocks to fuel a zealot's ques ...
"We're deep in a land not made for men." Knife-edge Negotiations. Deep in the tropical swamps of Tanzia, where anacondas and crocodiles thrive just out of sight and mosquitoes thicken the air, dwell the mysterious Anurans. The frog-like tribe is isolated, distrustful, and the guardians o ...
Zoe Jabril needs to devise a kick-ass plan to save the world ASAP. Otherwise, Armageddon starts the day she turns eighteen—and if that happens, everything is going to hell. Literally. She could be any other 17-year-old attending parties and checking out cute guys—except she discovers her ...
Over 100 five star reviews on Amazon and Goodreads. Get the entire Lords and Commoners Series and… Live through the ages with a group of immortal vampires as they secretly rule the earth and struggle to maintain the fragile balance between the vampire kingdom and the mortals who sustain them. This t ...

Sworn to protect the secrets of their race, marshals are trained to police Weeia hiding among humans. After completing her advanced marshal training, Danni is blown away by her new plum assignment to Paris. But, all is not well in the City of Lights; the offices are a shambles, her boss is apathetic ...
Dragons, Curses, and Time Travel... A dragon, a hapless hero, a kick-ass heroine and destiny meet in this fiery, time traveling adventure. Jaz has always felt like a fish out of water in modern America. When a chance discovery leads her to realize she is actually a dragon, she travels to a parallel ...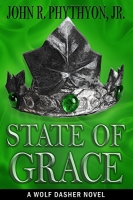 James Bond meets Game of Thrones!
His name is Wolf Dasher of Her Majesty's Shadow Service. His friend and colleague was murdered in Alfar, the so-called "magical" land of elves. She left one clue to the identity of her killer – the name of Alfari Ambas ...
A collection of science fiction short stories from the award-winning author of Pearseus and Runaway Smile. The law of unintended consequences meets Murphy's law during a man's unexpected time travel. A grizzled veteran meets his god. And a loner discovers just how far he'd go to alleviate his lo ...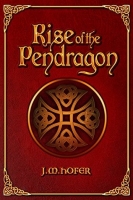 J.M. Hofer delivers page-turning tales of lust, power and sorcery in her award-winning Celtic Fantasy series, Islands in the Mist. Set in post-Roman Britain and steeped in Welsh legend, her stories bring to life the times just before the arrival of King Arthur.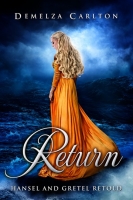 An unlikely duo. A wicked witch. Whatever it takes to find their way home. Once upon a time… Rhona is certain her stepmother wants to kill her and her sisters, and she'll stop at nothing to do it. Leaving them in the woods alone, drugging their food and drink…is nothing safe? Bitter at his br ...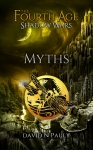 In their distant land of Platonia, the Gracies' ancient protectors, the Bubblers are dying; soon to vanish from the rivers and leave Platonia open to invasion. Only the Gemwings, mythical giant insects can restore the mag ...
Destiny draws them together, but darkness forces them apart. A vampire born of evil. A beautiful young maiden. An ancient prophecy foretold that Mirela would unite with the vampire prince. He was her destiny and her soul mate. She vows to follow her vampire love - even beyond death. And must cross t ...
The Blood of Dragons: Book 1
A Novel You Cannot Put Down
Drast and Tyran might be considered a bit black-hearted, or even immoral. Drast is cunning but reckless, hunting for admiration. Tyran is calculating but tactless, searching for affection. When the two brothers set aside th
...
Joshua Robertson, JC Boyd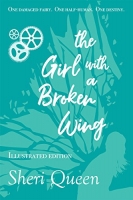 ONE DAMAGED FAIRY. ONE HALF-HUMAN. ONE DESTINY.

Pennora saved her fairy village from a wildfire, but at a devastating cost–the loss of a wing. Now the role she was born into as a fairy of the vale and harbinger of spring has been irrevocably altered.

Relegated to assisting the ...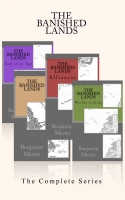 A kingdom in danger. An ancient weapon. And a cryptic secret that could change everything. The closing lines of a farewell poem, written centuries ago by the last great king of the old world, might prove to be more than it seems: The world and all its light shall fade; I'll stay with her beneath the ...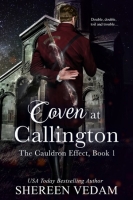 A kidnapped child. A witch on the warpath. A church guard in crisis. In the year of our Lord 1815, Thomas Drake Saint-Clair, Earl of Braden, a Guard of the Green Cross, is tasked by his archbishop to rescue a missing boy and return him to his warlock father. The order lands Braden in the middle of a ...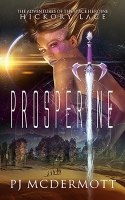 An Epic Science Fiction/Fantasy Adventure With A Supernatural Edge.
Prosperine didn't have an extinction event, so intelligent life on the planet evolved unlike any other in our galaxy. The inhabitants look human—more or less—though they
do
hatch from eggs. It comes as a s
...
Seventeen-year-old Emma Harris is drowning on dry land. No one knows what's happening to her, and she'd like to keep her evolution from human to mermaid a secret, but the truth is getting harder and harder to hide. From her adoptive family, from her friends, and especially from the irresistible Jame ...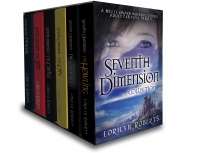 The Seventh Dimension Series Full Box Set includes The Door, The King, The Castle, The City, The Prescience, and The Howling. The Seventh Dimension Series has won over thirty-five book awards. "Time is an illusion until God's appointed time," is the major theme based on A.W. Tozer's quote in The Pur ...
Our world and the Five Quarters are shadows of one another, joined by death and three wells of the sea... When Nechtan, warrior king of the Five Quarters is murdered, he leaves his land on the brink of civil war. His closest adviser, the druid Lyleth, has a price on her head and the evidence to cond ...