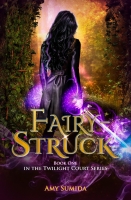 I keep the world safe from Fairies but now one of them is protecting me. The Sluagh has come for me and nothing stops them. The monsters of Fairy chitter and cackle and screech all around us while Tiernan holds me tightly, hiding us within his magic. Under the cover of some roots, his body laid over ...

Fear holds God Town in its icy grip. A child has disappeared...
Desperate to find little Emily, the town begins an exhaustive search. By the second day, fear grows that the little girl may be lost forever. Only the woods remain to be ...
Life isn't easy in 1798 Ireland. Rebellions are rising across the countryside, and the English can be cruel overlords. However, this brutality hasn't reached the country estate of Strokestown.

Theodosia Latimer and her grandfather Reginald are on a mission to discover the past. They ...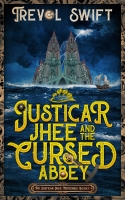 Death stalks the abbey at Tranquility Bridge... On their way from their remote district to the Imperial capital, detective-judge Jhee and her spouses are forced to halt for repairs at a secluded abbey. There is more to the abbey than meets the eye. While there, she is called upon to investigate seve ...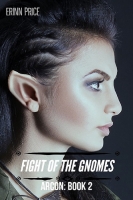 The gnomes aren't out of the woods yet. Just when they think things are going well, the game AIs go and change everything. In a race against time, Yllo and her friends need to find all the races artifacts' to safe guard their Kingdom. The stakes are higher in her real life and her virtual one. They ...
It takes a gang of thieves to catch a gang of thieves Toric's Dagger is just another religious relic, until it's stolen. Belwynn and her twin brother, Soren, volunteer to lead a team tasked with its retrieval. Drawn into a world of danger and treachery, they must rely on Soren's magical abilities, a ...
Death never takes a holiday... Justicar Jhee is back! Between corruption and civil unrest, Galleon City has all the elements for a perfect storm of murder... Storied Galleon City is the central point in the Empire; the place where the Storm Shield protects the Blessed Isles from the wrath that surro ...
Haunted by his past. Hunted in the present. Buffeted like an arrow in the wind.
The hunt for the Bow of Hart continues for Athson and his companions. They have escaped the clutches of Magdronu and Corgren, but they are still pursued. In need of answers to deep mysteries revealed in C
...
Welcome to the world of Varlid, a sprawling epic fantasy about power, loyalty, betrayal, and the courage to change.

A great power struggle is poised to erupt across Varlid. A meek creature inherits power beyond her comprehension. A giant succumbs to a curse which will either liberate o ...
Phevos, an ancient Greek, remembers very little from his childhood. What's more, his mysterious father never explained how his mother disappeared years ago. When Phevos turns twenty, his father sends him on a time-traveling journey to modern-day Athens without telling him the reason. There, Phevos f ...
Amber in the World of Shades A lifetime of dread, pain, and eternal servitude await those who are cursed and banished to the World of Shades by Vossler, the evil mage. When young Amber finds herself stranded in this strange world, she learns of the steep price that must be paid for magic, both good ...

The Ancient World...where the mythology, monsters, and gods are real. Eno the Thracian sets off to find the truth about himself and his possible descent from the gods themselves. Instead he becomes involved with a race of people kidnapped from their homeland, set to toil endlessly by the will of a m ...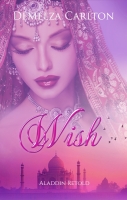 A sultan's daughter. A pretend prince. Can a genie make all their wishes come true? Once upon a time… When Princess Maram and street rat Aladdin meet in the marketplace, sparks fly, and Aladdin swears to move heaven and earth in order to make the lovely courtesan his wife. He steals a magic l ...

Chained to a rock and tossed off a cliff by her boyfriend, Aranya is executed for high treason against the Sylakian Empire. Falling a league into the deadly Cloudlands is not a fate she ever envisaged. But what if she did not die? What if she could spread her wings and fly? Long ago, Dragons ruled t ...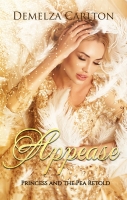 A princess who refuses to be a prize. A prince's promise. Perhaps dragons aren't so bad after all. Once upon a time… Promised as a prize to any hero who can slay the dragon, Princess Sativa flees the palace in search of the prince she was betrothed to as a child. But there are many miles betwe ...

Stabbed. Burned by a dragon. Abandoned for the windrocs to pick over. The traitor Ra'aba tried to silence Hualiama forever. But he reckoned without the strength of a dragonet's paw, and the courage of a girl who refused to die. Only an extraordinary friendship will save Hualiama's ...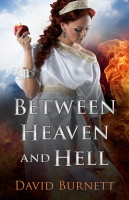 As heaven divides and hell arises, angelic hearts will be broken … Two young angels, Adryel and Ramael, have their lives altered forever when each must each choose a side in the brewing war over the creation of humanity. God desires to breathe life into his new creation, but Lucifer is intent upon s ...
A collection of science fiction short stories from the award-winning author of Pearseus and Runaway Smile. The law of unintended consequences meets Murphy's law during a man's unexpected time travel. A grizzled veteran meets his god. And a loner discovers just how far he'd go to alleviate his lo ...
In the land of the great red sun, wolf-shifters reign—able to wield magic and shift form at will while privileged wolves serve them. Dogs rove through the woods in packs speaking, singing, and scavenging—afraid to befriend the humans who live repressed. As the lowest of all four races, the humans wo ...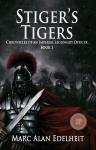 Winner of the 2016 Independent Publisher Book Bronze Award for Fantasy!!!

The empire has endured many centuries but is now threatened by multiple wars and a major rebellion in the South.

A nobleman from an infamous family, imperial legionary officer, and a born fighter… ...
She's a legend at 17, but only Henrietta knows the price she paid for her fame ... and it was much too high.


BETH DORA REISBERG BARANY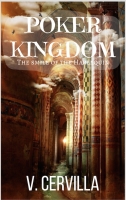 Do you like Epic Fantasy? "Poker Kingdom" will take you through a magical journey where nothing is what it seems Forget about games. There was a time when Poker was a kingdom, chosen by the Gods to shelter the four elements. The protection of each Element was assigned to a Guardian from each of the ...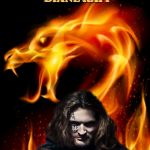 While sleeping off a large meal, Dragon is rudely awakened by a foul-tempered witch named Bellatrix. Hysterical about the murder of her daughter, a maiden who popped into his cavern as Dragon's meal, she performs an irrational act. Bellatrix uses the Heart's Blood Curse to transform Drag ...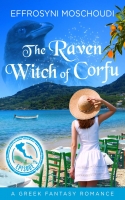 The witch is not done with Lizzie yet... Turmoil is never-ending for Lizzie. She has every reason to celebrate after completing the seemingly impossible task the witch has put upon her, but her cunning adversary, Nia, who's a bit of a psycho, continues to cause her angst. It all comes to a head duri ...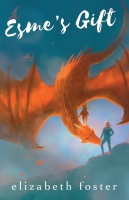 Terror was within. Terror was without. Like her mother, she was at the water's mercy. In the enchanted world of Aeolia, fifteen-year-old Esme Silver faces her hardest task yet. She must master her unruly Gift—the power to observe the past—and uncover the secrets she needs to save her mother, Ariane. ...
The people of the Zend don't bury their dead, nor do they burn them. What they do instead is build towers... When a lonely corpse-bearer sees soldiers on the horizon, he knows that his ancient way of life is over. His country is about to fall victim to an empire on the rise. An empire with a terribl ...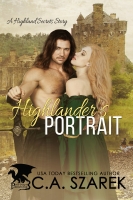 From the world of the Highland Secrets Trilogy! Historical romance author Ashlyn George is an uninspired author. Writer's block plagues her imagination, so her agent encourages her to go on a trip to Scotland that's geared toward writers. She'll try just about anything to put words on the page, sinc ...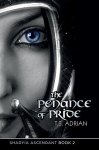 Shadyia's Adventure Continues!


No Metal Means No Magic in the magical metal-horned unicorn tribe. Can a unicorn with neither manage to save his tribe from extinction? If you enjoyed reading Lord of the Rings, Alice In Wonderland or even Watership Downs, you might just love this purely fanciful unicorn fantasy about a tribe of uni ...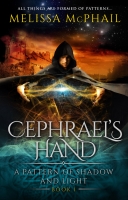 "All things are composed of patterns..." And within the pattern of the realm of Alorin, three strands must cross: In Alorin...three hundred years after the genocidal Adept Wars, the realm is dying, and the blessed Adept race dies with it. One man holds the secret to reverting this decline: Bjorn van ...
Who could have imagined this would be the future of Earth? Split into two halves of good and evil, the Holy City and the Wicked Lands, and frozen in immortal time. The people of the Saved reside in the Holy City with the angels, gifted with the task of judging the demons and those they possess, call ...
Following a terrifying brush with death, Mara returns to her homeland virtually empty-handed. With only one magical artifact in her possession, her army out of reach, and the threat of war looming closely overhead, she fears victory will not be hers and death will soon follow despite her best effort ...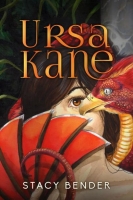 On her way to a martial arts convention, Danielle Kane's plane crashes on an island in the Bermuda Triangle with cities trapped in time. She is furious to learn that on this island teetering on the brink of civil war, women are chattel. The sixteenth century Spaniards want to lock her in a tower. Th ...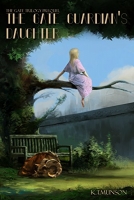 The interplanetary gates require guardians and the reformed demon Malthael is one of them. His adoptive daughter, Elisabeth, is special, but her dangerous ability hasn't awoken yet. Malthael knows it will one day and from then on her life will forever be altered. Malthael isolates her from outside w ...
Stabbed. Burned by a dragon. Abandoned for the windrocs to pick over. The traitor Ra'aba tried to silence Hualiama forever. But he reckoned without the strength of a dragonet's paw, and the courage of a girl who refused to die. Only an extraordinary friendship will save Hualiama's beloved kingdom of ...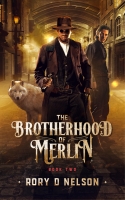 Merlin returns to Lycenea, victorious, having defeated the Visi-Gauls in a gruesome campaign that saw the annihilation of their Southern Army and the death of their sadistic King, Jason. His peaceful reprieve is cut short however, as he must now find and expose the corrupt senator who initiated the ...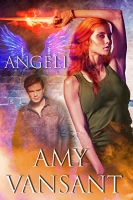 *Kindle Book Awards 2015 Finalist!* - A romantic, humorous, dark & mysterious NA adventure! Playing pirate with her Captain lover in 1720, Anne Bonny never dreamed she'd end up a Sentinel, a soldier for mankind's mysterious guardians, the Angeli. Now Anne will live 1000 years, but in return, she ...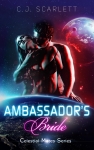 In a dystopian future where humans have foolishly squandered Earth's natural resources, the few remaining people are becoming desperate. Crowded in huge underground cities, they've finally come to the end of the line and they must decide whether or not they will trade the only valuable r ...

Elizabeth has gone through so much lately with her mother's passing. Now she lives with her aunts and she has begun to have nightmares. Only her nightmares are not nightmares at all, but spirit walks. Elizabeth never knew she belonged to a family of witches that dates back centuries. It is believed ...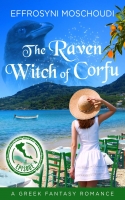 Lizzie waited twenty years to return to Corfu... Lizzie plucks up the courage to tell Stamatis everything about the witch, who has now revealed her true motive and doesn't seem to ever intend to let her go. Soon, Lizzie teams up with a powerful ally who proves to be her only hope. All she has to do ...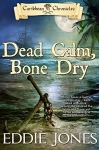 Just as Ricky is about to be tried for piracy, an ill wind blows a wretched soul into the ship's brig. A mysterious seaman, William Shakespeare, tells of fleeing the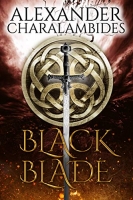 When Lance and his faithful sidekick Megan travel to England on a school trip, Lance discovers history's most famous sword in a museum toilet bowl.
Lance has always wanted to be a knight so despite the unusual circumstances he doesn't hesitate. He takes up the sword and when three ...
What are experiences? Can we represent them as a set of measurable parameters that can be replayed? If we researched and succeeded in creating a perfect experience recorder and replay what will happen? "If only pictures and words could capture the beauty of the world around us!!" Vijay could have ea ...
Mel can sense the blood beating through her companions' veins. She can count the moments between heartbeats to tell who is sincere and who is lying. She can make herself stronger for short periods of time, heal small wounds on her body, and manipulate light to change her appearance subtly. These abi ...
"Curious, is it not? How we all imagine ourselves to be the hero of our own story." Titans wage war over the Creation Stones, seeking the final hidden Stone of Matter, revealing glimpses of the Greater War. Ammon walks through dreams, witnessing the powers of light and dark. He realizes who are his ...
The asteroid hurtling toward the earth will kill billions. The Emperor and his Gold Court will be safe in their space station, watching from the stars. The Silvers will be protected underground. But the Bronzes must fight it out at the Shadow Trials for the few remaining spots left on the space stat ...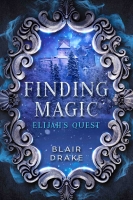 How can you stop a magic war when you don't believe in magic? 10 quests. If one fails, all fail. And one will never return. ... Now it's Elijiah's turn. Life as a seventeen-year-old jock at Gray Cliffs Academy is hard for Elijah Davies. Failing grades? Check. On the headmaster's hit list? Check. ...

"I would ask that you, whose crafts of warfare are renowned, enter the forest labyrinth, find this minotaur, and destroy it." A Majikal Maze. A harrowing journey by river raft brings Yates and Sharp into a Faerie country, but they find it in crisis. A Faerie master enchanter reveals the ...
This clean unicorn fantasy is one you will want to dive into, get lost in and live inside forever. That's what other readers have said about this utterly charming story and its magical, creative elements. Its unique tightly knit and action packed story line is a delicate balance of imaginative and c ...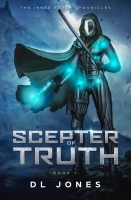 Tangie Newsham has trained for years to qualify for the military's elite Nano-Soldier Unit. But her motivations run deeper than serving her country, because she's looking for a killer in the ranks. Fifteen years ago, her nanotech-scientist father died in a "lab accident" while working for the milita ...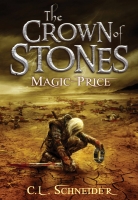 For ten years, Ian Troy has been running from the blood in his veins and on his hands. One of the Shinree, a fallen race reviled for their inborn addiction to magic, Ian is no stranger to scorn. His people, drugged to quell their magic, are bred and sold as slaves. Forced into the Rellan army at a y ...
A Highland Secrets Story! Jules MacDonald thought her happily-ever-after was secure with her barbarian laird. She journeyed through time, to seventeenth century Scotland in search of her sister, and fell in love with Hugh MacDonald. Her forever started over a year ago when she decided to stay. Now s ...
Dragons, pirates, magic and deceit. Thac is no place for the faint of heart…

Grand Choosing: Kortiama longs to prove herself at the Day of Choosing. Yet that day will hold more for her than she ever bargained for, if she manages to survive.
Price of Honor: ...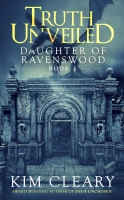 Truth Unveiled, the second title of the Daughter of Ravenswood series, is set one generation after a manmade plague wiped out over half the Earth's population. The survivors are accustomed to magic and witchcraft and accept and fear the many forms of life after death. New necromancer Meagan Greyston ...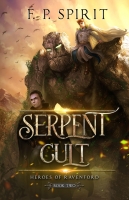 An army of darkness has targeted Ravenford. Who would be crazy enough to stand in their way?

"You'll be sorry... they'll enthrall... you all..." Voltark's shade warned. The mage had been part of a cult that practices the darkest of arts.

For reasons shrouded in mystery, ...
In a world ravaged by war, the paths of two warriors are about to cross with world-changing consequences.

Chaos is a soldier of The Children of the Light, and fights in the name of destiny, honor and glory. Arrogant and headstrong, he believes he is the strongest warrior in the land, un ...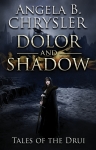 As the elven city burns, Princess Kallan is taken to Alfheim while a great power begins to awaken within her. Desperate to keep the child hidden, her abilities are suppressed and her memory erased. But the gods have powers as well, and it is only a matter of time before they find the child again. ...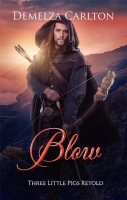 Three sisters. An absent prince who promised to protect them. And the wolf is at the door… Once upon a time… When war breaks out, Rudolf promises Portia and her sisters he will protect them. But his father falls in battle, and Rudolf is forced to return home to command his father's armies. Sh ...
Fans of fantasy epics like Throne of Glass and The Lord of the Rings will love The Fatemarked Epic, the latest series by bestselling storyteller, David Estes.
Four Kingdoms. A century-old war. One ancient prophecy that could change everything: Eight rulers must die.
The Hundred Ye ...
Nick isn't a warrior. He knows some basic karate, but that's it. So when an assassin turns up to settle a blood debt, Nick narrowly escapes with his life. In his haste, he unwittingly flees to Korelios, a place he thought existed only in his eccentric aunt's ancient legends. All too soon, he finds h ...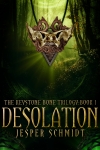 Just as Aea had finally found happiness in her troubled life, everything starts to fall apart. When she discovers that her sister, Isota, is still alive, Aea ventures to save her, well aware that every Duian who leaves the forest realm of Thaduin will inevitably catch a deadly disease, the Field Bli ...
Adventure? Check. Magic? Check. Sarcasm? You bet.

After years of running down dead-end clues, the rogue Never has nearly given up his quest for answers; his blood is cursed and his true name a mystery, yet no library, no healer and none who clai ...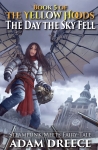 The gripping adventure continues in this international best-selling Steampunk meets Fairy tale series!