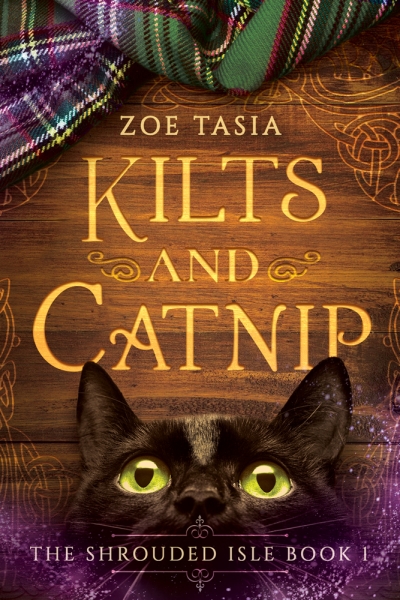 Magical danger lurks in the forest. But Greg Gillie, a handsome Scot with a mysterious past, protects the Shrouded Isle and the lands beyond from the mischievous, dangerous fae. A woman arrives disturbing the wee folk. When American widow, Becca Shaw and her two daughters arrive, Greg's task becomes increasingly difficult. As each day passes, more fae steal away from the forest hill and menace the ...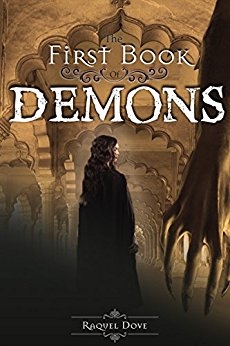 Falling into a world filled with demons wasn't exactly what Alexandra needed in her life. The only family she'd ever known was killed and, unbeknownst to her, a target was placed squarely on her back. All she wanted to do was mourn her loss and get on with the rest of her life. She certainly didn't want to meet a demon prince and fall hopelessly in love with him. She also didn't want to discover t ...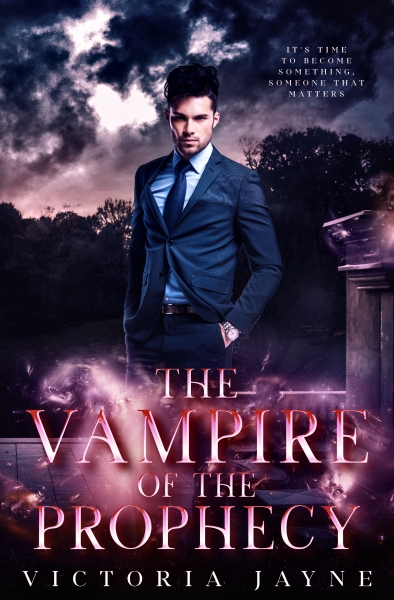 A choice was made. Now it's time to reap the rewards…or suffer the consequences… It was all happening according to plan. Rori chose power over love, and as a result, put himself in the running to be the next emperor of all vampires. Then someone threatened to expose his witch (along with all other paranormal creatures) to humans…unless he gave up his claim to the throne, that is. That's when every ...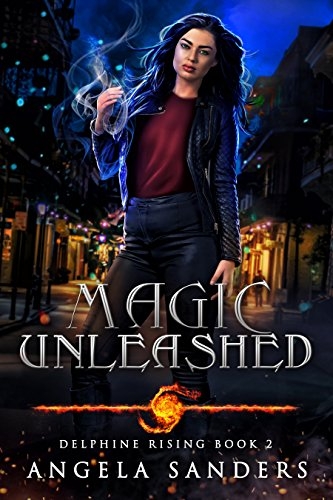 Just when Abby and her family think things are finally turning around, Delphine has the last laugh—literally. With enemies new and old coming out of the woodwork, it's hard to know who's friend or foe. Abby and Liz become trapped in a merry-go-round of illusions while Delphine becomes stronger. Abby, along with her family and friends, must find and secure the talisman before it's too late. Witches ...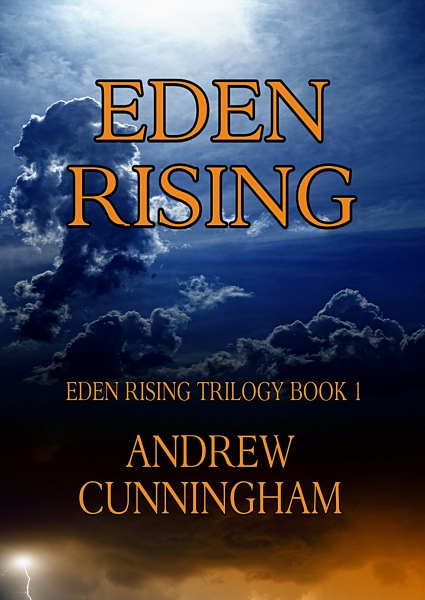 "The Earth died in less than a minute. Maybe that's an exaggeration. It's not like the planet ceased to exist altogether. It just seemed like it. Cities were reduced to rubble. Millions of people died that day. I've since been told that 95% of the Earth's human population was wiped out. I don't know if that's true—I mean, who can know that for sure? It's not like we still have any of the technolog ...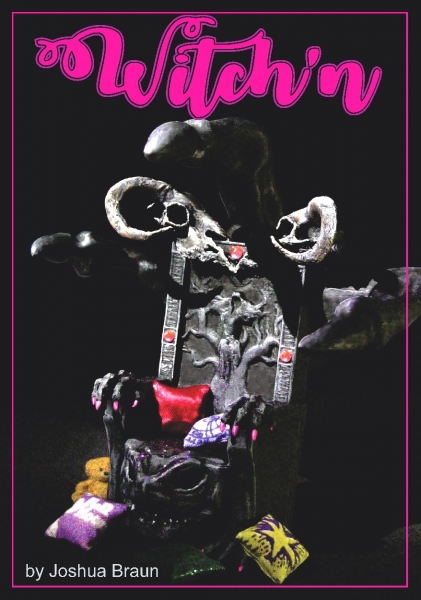 Two Time Award Winner First Place Winner of the 2020 Writer's Digest Self-Published E-Book Award for Fantasy 2021 Readers' Favorite Honorable Mention in the Fiction - Fantasy - General
It's all very well and good destroying the world, extinguishing any spark of hope, and ruling with an iron grip of fear and black magic. But nobody told the witch that running an administration of evil wo ...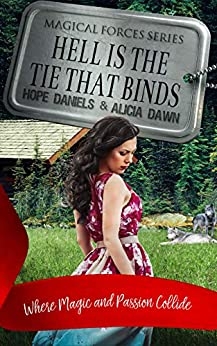 All is not well in paradise...

Zoey cannot forgive Pack Alpha Ryan for a wrong that hits too close to home. They've kept secrets from one another, but it hasn't kept Zoey from wanting Ryan with the same intensity as day one. The question is, does Ryan still want her?

Ryan will keep his Pack safe above all else. He accepted the position of Alpha, and will now play his part. Ev ...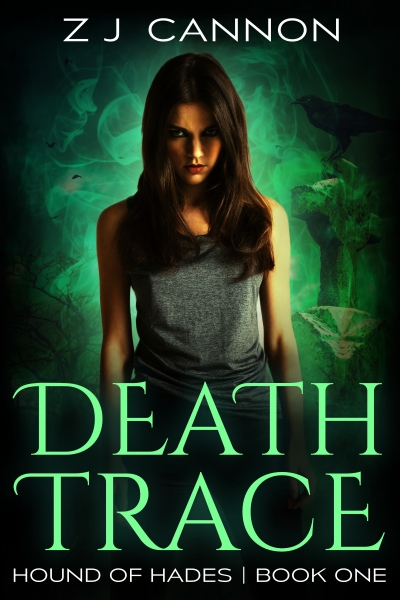 The gods are at war. Mal is their weapon.

It's been ten years since Mal died. Five years since the god Hades dragged her from the underworld and forged her, through blood and pain, into his living weapon. And in five minutes, the only other agent of Hades she trusts will die.

Someone is assassinating Hades's agents all over New York City. If Mal can't find the one responsible ...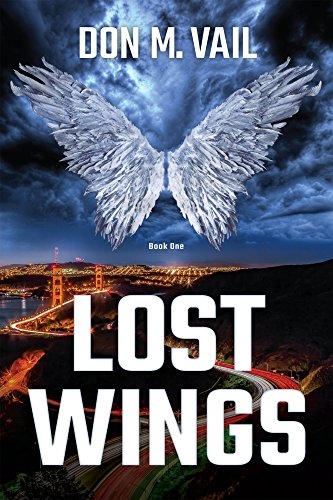 Who Guards the Angel?

Richard Eastman wasnt looking for redemption. He was content drowning his memories of the Gulf War, his dead brother, and a father whose love had always seemed unattainable. But when an angel whose wings have been sawn off arrives in his life, Captain Eastman makes a decision:

Save the angel and return her wings or die trying.
...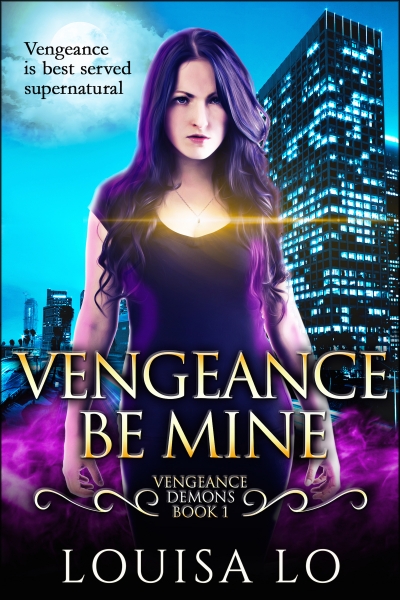 Megan is a typical university student trying to figure out her place in the world, except she's studying to become a licensed vengeance demon.

Nineteen-year-old Megan Aequitas is the only vengeance demon and trickster hybrid ever born. In a world where vengeance demons are respected guardians of the Cosmic Balance, and tricksters are carefree engineers of chaos, being half and ha ...
Slated for execution, shapeshifting assassin, Dahlia Nite, flees her world to hide in the human realm. As payment for the shelter they unknowingly provide, Dahlia dedicates herself to protecting humans from what truly lives in the shadows. Moving from town to town, she hunts the creatures that threaten an unsuspecting human race; burying the truth that could destroy them all. But the shadows are s ...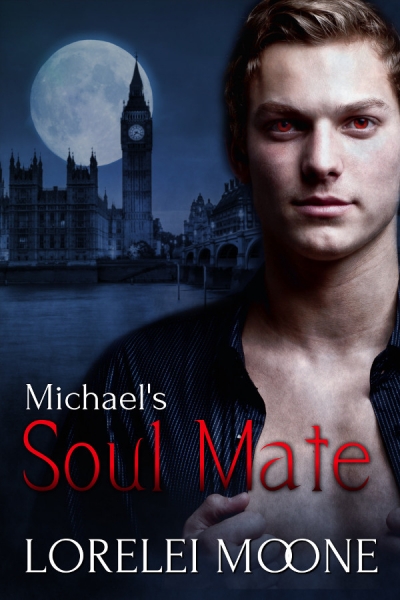 Some vampires have trouble figuring out how they want to spend eternity, but playboy Michael Odell isn't one of them. He knows exactly what he wants: fine wines and beautiful women fuel his passion and he's made it his mission to sample as many of either as he can. Fate has other ideas. One night, on his way ...