Hundreds of years ago, the Great Death desolated the planet, killing most humans and animals. The world that was reborn is filled with human-animal hybrids. The descendants of humans rule over the others using segregation and subjugation to enslaved and command. Trinity, a sixteen year old P ...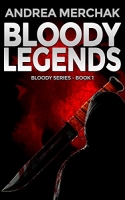 Are you afraid of urban legends? Prepare to be even more scared when they become real! Dr. Daniel Cooper is a vicious serial killer who finds himself bored with killing only prostitutes and homeless people. In order to indulge his most morbid and sadistic fantasies, he decides he'll start to perpetr ...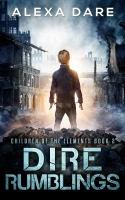 When nature refuses to be controlled, can mankind endure?

Buffeted by savage winds…
Author Alexa Dare shakes things up with Book Two of the Children of the Elements series when a teenage hostage computer whiz is caught in a clash between lawless survivalists an ...
Sometimes, the only plan is survival. When Sarah escapes from her brutal abductors, she promises to return to rescue her twin sister, but with the walking dead invading Fort Worth, TX, she is forced to rely on a competitive coworker who made her work life hell for years. With her coworker weakened b ...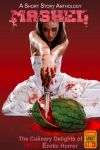 It's like Scary Movie meets 50 Shades on The Food Network!

MASHED is an anthology of 17 stories culled from over 200 submissions and includes authors from around the world.

Each story is a unique blend of horror, humor, food and sex. Resulting in tales that will lea ...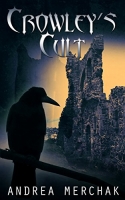 "Rosemary's Baby meets The Sentinel … but much more erotic." When Zane, a renowned painter, and his fiancée have their lives threatened by a stalker, the couple find sanctuary in a centennial building famous for its macabre history. But appearances can be deceptive, and Zane's presence unleashes a d ...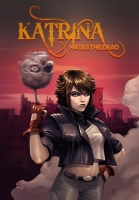 What would you do during the Apocalypse? How would you survive? Those are the questions that have plagued Katrina for years. All the good boys and girls were raptured up to Heaven, leaving the rest of humanity to ask a single, solitary question: "Why not me?" Hellspawn rose from Hell and rampaged ac ...
From Book 1: Have you ever made a mistake that keeps coming back to haunt you?On the run from her ex-boyfriends powerful criminal family, Sara Jones hides in Billings, Montana. But when people around her start dying from poisonous spider bites after she receives a mysterious package containing ...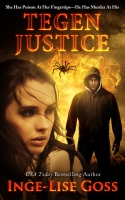 After embracing her new Tegen existence, Sara Jones is determined to destroy her ex-lover's organized crime empire, one link at a time. Along with her newly acquired skills of spider-climbing agility, self-healing powers, and the ability to eject poisonous needles came the haunting need to con ...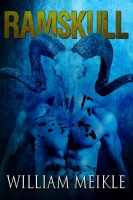 A Scottish tale of terror. When Sergeant Dave Wilkes and his constable, John Campbell, are called out to a remote island, it is to investigate a simple case of sheep worrying, what they think is a routine job. But upon arrival at Leita, they find the community to be empty, the shops and houses lying ...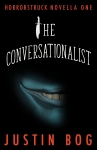 BEGIN A CONVERSATION WITH PATRICK, IF YOU DARE . . .

On Patrick's Pacific Northwest Island home, people whisper about his family's sad history. Some feel sorry for him. Most want to help Patrick, as if he's a song-less bird, make him their next project, and even se ...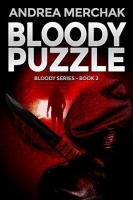 From the author of 'CROWLEY'S CULT' (a New Apple Book Awards OFFICIAL SELECTION!), and 'BLOODY LEGENDS'. Daniel is back, and he's more evil than EVER! Oakville is in another panic! The most hideous serial killer the city has ever known has returned with a new theme. The murders are more violent. The ...
An Alec Winters Series is a dark-fiction, vengeance-driven 4-book thriller series, beginning with Prelude, a behind-the-scenes look at Alec's life as a New Orleans teen-jock. In Crescent City, Alec redeems the innocent and exterminates those responsible for their suffering. Now, Alec's job takes him ...
A collection of six folklore retellings that will twist your mind and claim your heart. SHIMMER: A heartbroken boy rescues a mermaid... but is it too late to save her? BETWEEN is about a girl, a genie, and a ton of bad decisions. SUNSET MOON: Eloise doesn't believe in Native American magic--until th ...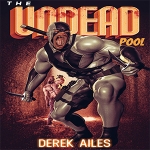 When former mercenary Mace Murdock is subjected to a humiliating and degrading experiment by the evil clown, Zarathustra, it leaves him with accelerated healing powers.

That sounds pretty good, right?

But when you throw an additional side effect of a thirst for human brains i ...