A selfish young woman puts her life in danger as well as the people she loves for
A collection of six folklore retellings that will twist your mind and claim your heart. SHIMMER: A heartbroken boy rescues a mermaid... but is it too late to save her? BETWEEN is about a girl, a genie, and a ton of bad decisions. SUNSET MOON: Eloise doesn't believe in Native American magic--until th ...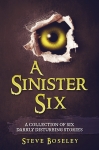 'A Sinister Six' is a collection of darkly disturbing stories, where the ordinary and mundane become extraordinary and fantastic.

Come along, as we journey to the edges of reality and glimpse what lies just beyond our reach. Discover that nothing is quite what it seems, and ex ...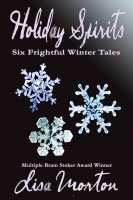 Gather around the holiday hearth and share these six chilling tales by multiple Bram Stoker Award-winning author Lisa Morton. In "The Christmas Spirit", a couple taking a holiday break in the countryside find their secluded cottage is anything but idyllic. "Daddy's Girl" pits a desperate mother agai ...
An Alec Winters Series is a dark-fiction, vengeance-driven 4-book thriller series, beginning with Prelude, a behind-the-scenes look at Alec's life as a New Orleans teen-jock. In Crescent City, Alec redeems the innocent and exterminates those responsible for their suffering. Now, Alec's job takes him ...
MISERY meets CABIN IN THE WOODS and FIFTY SHADES in an erotic horror thriller that'll blow your socks off! Gerald Grimes, Failed Writer, needs a miracle to salvage his writing career and save him from becoming the next Assistant Night Manager at the local CrapMart. 'Canny Danny' Jackson is a fugitiv ...
This book is a must-read for anyone who is a fan of "Supernatural". A former priest and demon hunter, Father Gunter is a demon's worst nightmare. But even he will need help to destroy the demons that threaten the small farming community of Bucktown. When he sees a news broadcast about tragic events ...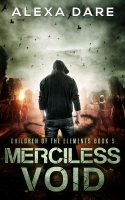 When nature refuses to be controlled, can mankind endure?

Beyond wind, earth, fire, and water...
Author Alexa Dare presents a thrilling world of the unknown in the Fifth and Final Book of the Children of the Elements series where a repentant teenage computer te ...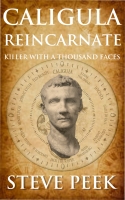 A madman with unlimited power gains crippled immortality Each generation he is among us Hail Caesar, Emperor of Murder The insane Roman Emperor gains immortality by stealing a merchant's soul. Instant reincarnation provides endless lives for a never-ending reign of terror. Two-thousand years later, ...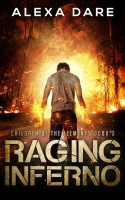 When nature refuses to be controlled, can mankind endure?

Savage winds forged their path...
A scorching post-apocalyptic adventure, Book Three of the Children of the Elements series by Alexa Dare, features an injured teenage technology guru and a band of supern ...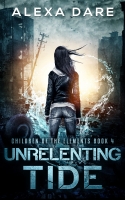 When nature refuses to be controlled, can mankind endure?

Savage winds and dire rumblings persist...
Diving into the depths of chaos, Author Alexa Dare, in Book Four of the Children of the Elements series, creates a desolate world in which a teenage former tech ...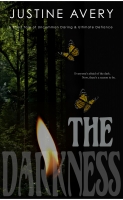 Everyone's afraid of the dark. Now, there's a reason to be. Lux and his younger brother Lunam enjoy the full freedom of the simple life and all the childhood adventures offered by growing up in a small village in a picturesque glen. Life is tranquil, peaceful, and just about perfect—except for one f ...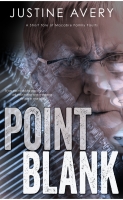 If you can't stand the pressure... ask your mother to stop pointing the gun at your head. Steven is a writer, by all accounts of self-proclamation. But no artist can be expected to work under serious pressure, especially not when the pressure consists of his own mother indenting his tender skull wit ...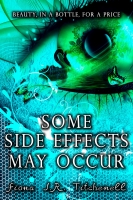 Rachel Blum isn't beautiful — yet. But she's got it all figured out. All she has to do is save up enough money as a medical test subject to have her nose fixed, and make sure her friends and family don't notice that she's stopped eating. It'll all be worth it if she can get chosen as a promising new ...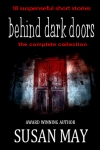 STORIES TO SCARE YOU AWAKE AT NIGHT
Enjoy eighteen suspenseful short stories of horror, supernatural, science fiction, thriller and mystery from the author readers are calling the next Gillian Flynn (G ...
Catherine inherited a castle. She didn't know who waited for her. She didn't know why the village folk avoided her. She didn't understand why the live in help moved out whenever the heir came home. She should have believed the Hag. When foreign correspondent Catherine Davis inherits her grand aunt's ...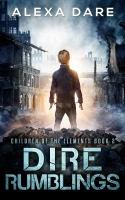 When nature refuses to be controlled, can mankind endure?

Buffeted by savage winds…
Author Alexa Dare shakes things up with Book Two of the Children of the Elements series when a teenage hostage computer whiz is caught in a clash between lawless survivalists an ...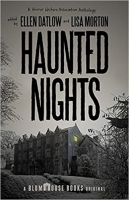 Sixteen never-before-published chilling tales that explore every aspect of our darkest holiday, Halloween, co-edited by Ellen Datlow, one of the most successful and respected genre editors, and Lisa Morton, a leading authority on Halloween. In addition to stories about scheming jack-o'-lanterns, ven ...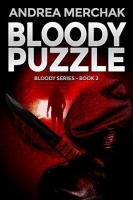 From the author of 'CROWLEY'S CULT' (a New Apple Book Awards OFFICIAL SELECTION!), and 'BLOODY LEGENDS'. Daniel is back, and he's more evil than EVER! Oakville is in another panic! The most hideous serial killer the city has ever known has returned with a new theme. The murders are more violent. The ...
Psychotic killers, devious ghosts, alien monsters, howling storms, undead creatures, and other dark forces haunt the highways and the truckers who drive them in these 18 chilling tales! A ghostly voice on a trucker's CB radio knows more about his life than it should… Two drivers find their cargo giv ...
The devil is in the details. When rumors about Samantha Hainsley's house go viral on the internet, her superiors learn that she involved a patient in her last "paranormal investigation." She loses her job and her nursing license. With no other career prospects, Sammie decides to turn the Overwatch h ...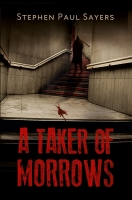 RG Granville has his whole life in front of him...but only twenty-four hours to live it.

Beyond life's boundaries, an enduring battle between good and evil determines the fate of earthly souls. Here, 'caretakers' guard and protect against the evil and vengeful 'jumpers' who slip back and ...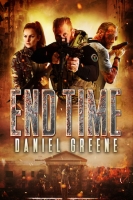 Protests in front of an embassy aren't what they seem... In the dark primal jungles of the Congo River basin, something is ravaging the local population. When protests turn violent in front of the US Embassy Kinshasa, only the foreign policy experts paid attention. Civil war erupts and people rip ea ...