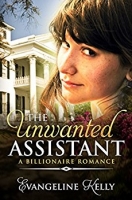 An Inspirational Christian Romance. A Modern-Day Beauty and the Beast Novel. What if you fell in love with the same man who wanted to fire you? Billionaire Sawyer Drake made it abundantly obvious he didn't want an assistant. Traumatized by a fatal accident, he stayed to himself, shunned human contac ...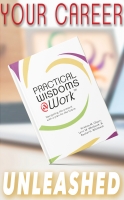 Looking for career success? This quick-read guide teaches you how to supercharge your opportunities. Broaden your career with skills that will set you apart. Transform your habits and emerge a leader. Insights to navigate situations, challenges, and opportunities that arise every day in business. Ho ...
Callie Green thought she had her whole life planned out until her fiance left her at the altar. When her carefully laid plans crumble, she begins to make mistakes at work and engage in uncharacteristic activities. After a mistake nearly costs her her job, she cashes in her honeymoon tickets for some ...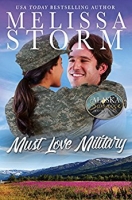 She's fighting for her country. He's going to fight for her heart... Could they both end up winning? Taylor Hunt loves her Army life, but she hates being stationed in Anchorage. Her whole life she's longed for adventure, for a cause worth fighting for, to prove herself---and she isn't going to accom ...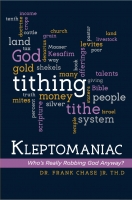 KLEPTOMANIAC, Who's Really Robbing God Anyway is a trek through the pages of the Bible to find the untwisted truth about the centuries-old false teachings on tithes and offerings. Every page of this book has information that will make you become an analyst in getting to the bottom line of what tithi ...
She must keep her family safe.
He thinks Jesus can be trusted.
Will they join their hearts in the new Millennium?
Santa Cruz County, California. Aahana marked the start of the Misery when her child and thousands of Christians were taken by alien Geebor. Seven miserable years la ...
She's a journalist on a mission. He's in her heart… and in her way. Will they have to choose between justice and love? As the older sibling to two beautiful twin sisters, Nadine Laidlaw is used to being overlooked. But she refuses to let her late father's employer overlook his suspicious death. She ...
Carrying on with an existence of Praise isn't just the most pleasant approach to live, but at the same time it's a standout amongst the most capable approaches to change your life. Praise isn't care for the rear that just takes after what happens, yet it's more similar to the motor of a prepare that ...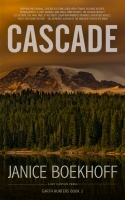 The men around Volcanologist Lenaia Talavera have a habit of dying. As she struggles to process the tragedies, she pulls away from God and her boyfriend, Paleontologist Travis Perego. So when she's called back to Mt. Rainier and the small town of Mayim to investigate an act of sabotage, she jumps at ...
What happened to Amy? Dana Lawrence doesn't imagine when she buys the quaint Victorian house in the remote mountains of Colorado that her life will soon be in danger. She has heard the legend of Lelia Glenn and how she vanished in the 1800's, but no one told her about the more recent disappearance o ...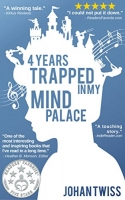 Diagnosed with a rare form of meningitis, a teenage boy is paralyzed from head to toe—trapped in his own mind. To cope with his imprisonment, he retreats to an imaginary world called his Mind Palace, but the lines between reality and time start to blur when he receives a new roommate—an old, outspok ...
Author, illustrator and humanist thinker Jeff Stilwell follows up his seminal work Here and Now: A Whimsical Take on God with this collection of illustrations about how to live the good life. Whether for a daily chuckle, or used as meditation pieces, Stilwell's fans agree that his comics act as visu ...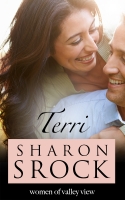 She's always longed for more… Running a thriving daycare keeps Terri Hayes busy. Add a new foster daughter to the mix and Terri shouldn't have time to want more—but she does. At twenty-nine, her biological clock is ticking away. When a busted pipe floods her home, she finds temporary sanctuary in a ...
It took a 15-second play to bring his career to a halt for the season. It only took one second for her to bring his heart to a stop. A bone shattering hit sidelines Antoni Cahill from his top spot as the Scranton Sparrows top-rated kicker, but he is dealt a crushing blow with the news of his grandfa ...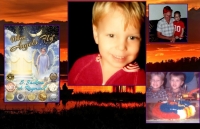 "After surviving the cruel rage of tyranny from her mother and ex-husband, Sarah Jackson traveled a new path; a journey of loss, heartbreak, and ultimately strength. How do we survive the unthinkable, our child suffering from a terminal illness? They say there is no greater loss than that of a child ...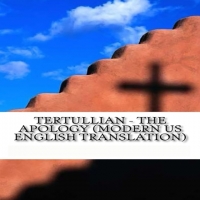 Let this first-person apologetic take you back in time to the Roman Empire. Translated into English from the original Latin work written at the turn of the 2nd-3rd century AD, The Apology (Latin: Apologeticum or Apologeticus) is Tertullian's most famous work. In this book, Tertull ...
Quintus Septimius Florens Tertullianus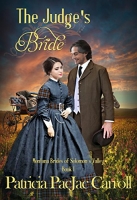 He was lonely. She was desperate and answered his letter for a mail order bride. Oh, did I forget to tell you she had 10 children? Yeah, she didn't tell him either. A heartwarming historical romance that will leave you smiling. Rachel held the letter in her hand as she watched the banker come up the ...
Author, illustrator and humanist thinker Jeff Stilwell takes us on a journey that begins in ancient history, in the land of Ur, where God making was all the rage. Pursuing that thread through the Abrahamic religions of Judaism, Christianity and Islam to the present day, we discover that we don't nee ...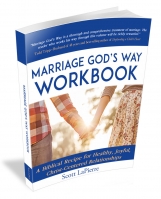 The perfect companion to Marriage God's Way! God intended marriage to be a great joy, but we can only experience this joy if we obey the principles in His Word. This workbook will help you apply the biblical recipe in Marriage God's Way. Inside you will find: Clear instructions on prayer, communicat ...
Luke is a part of the spoils of war after the famous Roman Battle of Baduhenna Wood of AD 28. With no sight of Luke's Nordic warrior father, Most Excellent Theophilus, knighted Roman tribune, takes Luke as his slave to be trained as his scribe and private physician. As Theophilus is transferred to f ...
Wedding planner Lexi Harrington needs a manager for her inherited Wyoming ranch. Clint Romine is the perfect man for the job, but the ruggedly handsome cowboy soon presents a new dilemma—distraction. Lexi can't fall for a small-town rancher when she's planning to return to her big-city career after ...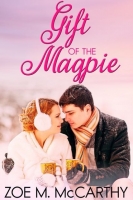 Amanda Larrowe's lack of trust sabotages her relationships. The English teacher and award-winning author of middle-grade adventure books for boys has shut off communication with friends and family to meet her January 2 book deadline. Now, in the deepest snow accumulation Richmond, Virginia has exper ...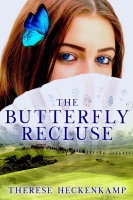 Learning to love is like learning to fly . . . Lila finds solace in her sheltered world by raising butterflies and surrounding herself with their gentle beauty. They're all she needs—until a motorcycle-riding stranger roars up her driveway, invading her safe haven, throwing her life off-kilter, and ...
A nurse and an ex-convict must put their differences aside to stop a drug ring in their town. When Marah's mother goes missing and Tanner Evans shows up on her doorstep after all these years, how can she trust it isn't him causing trouble for her family again? Unable to save one brother, Marah becam ...
He's the best man. She's the chief bridesmaid. It's dislike at first sight! When missionary doctor Matthew Coalbrooke and bubbly shoe-aholic saleswoman Anita Kiernan meet, he only thing they can both agree on is that the bride and groom's matchmaking attempts are bound to fail ......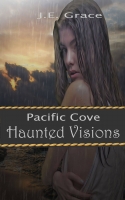 Naomi & Jason Sanders, move to Pacific Cove Ranch shortly after their wedding. Prior to her graduation from college, Naomi's younger sister is killed in a hit and run accident. Naomi is having a hard time accepting her loss, and the isolation of her new surroundings bring a new type of ter ...
Jack is only interested in helping horses. Period. Human owners irritate him. He's working with an anxious gelding when a mystery woman calls his cell phone. As she does once each year, she makes the same short statement before hanging up. Already rattled, that evening he receives bad news which sen ...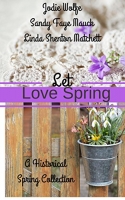 Allison White should be thrilled about her upcoming wedding. The problem? She's still in love with her fiancé, Chaz, who was declared dead after being shot down over Germany in 1944. Can she put the past behind her and settle down to married life with the kindhearted man who loves her? It's been ...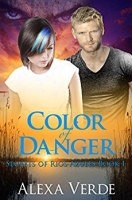 Life as the sister of a serial killer is never easy, especially when former runaway Mari Del Lobo becomes a target herself. A recent crime has her late brother's signature and MO, which Mari finds highly unusual, as she still blames herself for her only sibling's death. Mari encounters an unexpected ...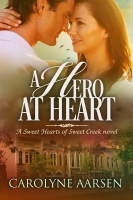 She's holding on to her late husband's memory. He won't let go of his secrets. Will an old flame light up a second chance at love? Kelsey Swain knows there's no such thing as a knight in shining armor. Her late husband had one foot out the door when a mysterious accident left Kelsey a widow. Now her ...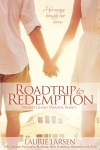 Hundreds of thousands of readers have discovered Pawleys Island Paradise ... it's your turn!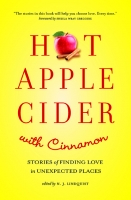 In a complicated, busy world, do you feel overwhelmed and insignificant? The men, women, and children in these stories experienced love in ways they'd never have thought of, from people they might not normally have noticed, and in surprising places. These heartfelt stories will remind you that simpl ...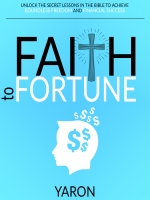 Can I be, do and have whatever I want? Is ANYthing possible? The Bible says so. To those who believe. But how do I believe in something I don't know? This is where FAITH TO FORTUNE comes in. FAITH TO FORTUNE contains powerful and profound but simple-to-apply wisdom to bring about personal transforma ...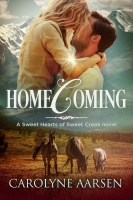 A heart broken twice by love and family. Can a trip to the ranch give her a second chance with both? Sheryl Kyle isn't the trusting type. After all, her abusive late husband and her disapproving stepfather haven't given her much reason to feel otherwise. But when a rugged rancher named Mark seeks ...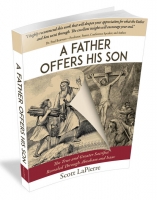 Have you ever wondered why God asked Abraham to sacrifice his son in Genesis 22? The Angel stopped Abraham showing God did not intend for him to kill Isaac, but what did God desire? God wanted to test Abraham, and readers will discover the account primarily reveals: --In human terms what God would d ...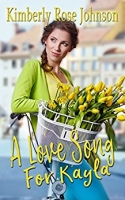 When two strangers cross paths their lives are forever altered. Kayla Russel has all but given up on finding love until a new guy to town walks into her flower shop. There is something mysterious about him that intrigues her, but when she finds out the truth everything changes. Derek Parker wants to ...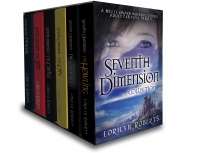 The Seventh Dimension Series Full Box Set includes The Door, The King, The Castle, The City, The Prescience, and The Howling. The Seventh Dimension Series has won over thirty-five book awards. "Time is an illusion until God's appointed time," is the major theme based on A.W. Tozer's quote in The Pur ...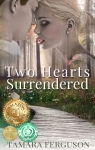 #1 INTERNATIONAL BEST SELLER
2016 READERS' FAVORITE AWARD WINNER MILITARY FICTION
2016 IAN BOOK OF THE YEAR Finalist
2016 TRR Readers' Choice Award Finalist

Multi-Award Winning, #1 Bestselling Author &
2015 WINNER Romance Reviews Readers' Choice Award New Adult Rom ...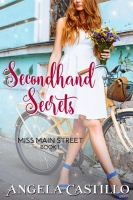 Clean, Christian slice-of-life women's fiction with romance. Every small town has its secrets. Darcy's have been locked up inside her since that last summer when she left Wimber, Texas, and the boy she loved, for a glitzy life in Los Angeles. Seven years later, her gran's passed away. Darcy's been n ...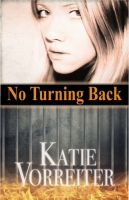 Following a stalking incident, Livvy Fischer's life has become derailed. Having sung for audiences since she was a child, the classically trained opera soprano is now terrified to sing publicly. Stuck in a dead-end job, she musters the courage to audition for Opera San Jose. Though she starts strong ...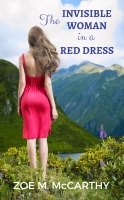 Candace Parks lives a passionless life in Richmond, Virginia. The computer programmer returns to the empty family home in the Blue Ridge Mountains to evaluate her job, faith, and boyfriend. Her high school crush, star football player and prom king Trigg Alderman, is in Twisty Creek visiting his gran ...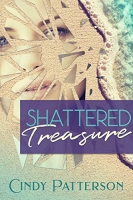 Addison Morgan has spent years ignoring the broken pieces of her past that etched deep scars in her heart, scars that left her vulnerable to remain in a relationship with an unfaithful boyfriend. Her feelings for him have been fading for months, and after he betrays her again while she's still hurti ...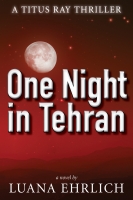 When he starts searching for answers, an assassin begins his own search—for him. In Tehran, while hiding out from the Iranian secret police, CIA officer, Titus Ray, finds shelter with a group of Iranian Christians. Compelled by their unwavering faith, the battle-hardened agent becomes a believer sho ...
The moving, inspiring story of Barbara A. Robinson's journey from poverty to the State Senate. Suffering through abuse from her stepfather; on-the-job gender, age, and racial discrimination; homelessness, rape and other modern horrors, Barbara's determination and faith makes her an inspiration to he ...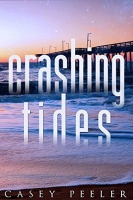 "Be prepared to CRASH! What I love about this novel is the "REAL LIFE" aspect. We all plan out our futures and know EXACTLY how we want them to play out...well rarely does that happen." ~ HJ Bellus, USA TODAY bestselling author Prepare to make the BEST mistake of your life! You can predict the tides ...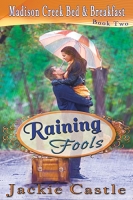 Welcome to Madison Creek Where Northern Hospitality Meets Southern Comfort A Contemporary Inspirational Romance Bekka Winters hung up the phone. Ethan, her brother, needed her help filming a music video for his new music production studio. She stared at her already packed bags. Why not? She'd just g ...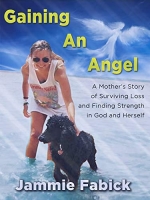 Jammie Fabick, a mother of three, never dreamed she'd receive the phone call she did on February 8, 2014. She heard no cheery hello from the opposite end of the line, only her husband's voice relaying the two words that would change her world forever.
"Helen's dead."
That's how th ...
She longs to uncover her family's hidden past. He wants nothing more than to keep his shameful secrets locked away forever. They didn't expect to fall in love... especially not with each other.

Lauren Dalton's world shattered the day her father died. Now she's willing to move ...
"I never thought I would have reason to say to someone, 'Sorry I'm late, it took longer to dismember the goat than originally planned.'" I was twenty-six years old, worked at a well-paid job, rented a fantastic apartment, and enjoyed a large circle of friends. I had everything, except I didn't. I co ...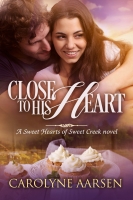 He's chasing his dreams. She's hiding from her past. Can a hometown fundraiser heal their broken hearts? Jace Scholte is determined to rise above his poverty-stricken childhood. Years after a real estate developer took him under his wing, Jace has a mission: return to his hometown of Sweet Creek and ...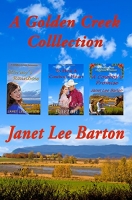 Come home to Golden Creek, New Mexico where dreams of second chances come true and new romances are born. Stormy's Rainbow When Stormy Knight returns to New Mexico, its to find that Chance Morgan, the chip-on-his-shoulder cowboy who rejected her ten years earlier, is still there…and she's been fooli ...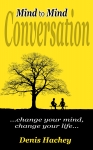 Do you ever feel like you could do more with your life, but you don't know where to start? After Dave comes out of the hospital, he goes to spend some time with Aunt Sally and his world begins to radically change. As his new mentor, Aunt Sally shows him how to start looking at the world in a totally ...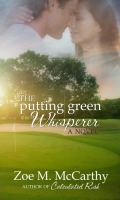 Suddenly unemployed, Allie Masterson returns home to Cary, North Carolina where she caddies for her father on the PGA Seniors Tour. There, she encounters a man who possesses an alluring gift of reading the contours of the green. Fascinated with his uncanny ability, Allie is excited to meet the Green ...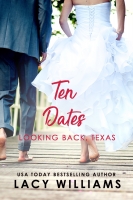 Can her online dating disasters turn into true love? Or will she lose the perfect guy in 10 Dates?

"Lacy's books are just so darn cozy and wholesome, without being cloying." WendyTheSuperLibrarian book blog

Lacy Williams is the USA Today bestselling author of the ...
After growing up as an orphan, Josiah English wants nothing more than to have his own ranch and raise Arabian horses. Riding for the Pony Express seems like the ticket to his dream. And when he meets the stationmaster's beautiful sister, it seems he may be within reach of the happy life he craves. M ...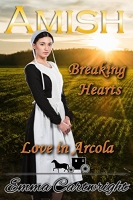 Alyson Miller, née Peterson, is seeking refuge from poverty and despair in the town of Arcola, Illinois. Out of money and out of options, she boards a bus that will take her to her late husband's parents. Pregnant and alone, Alyson hopes that the couple will take her in, and eventually, take her bab ...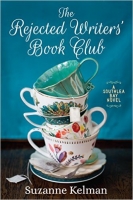 Librarian Janet Johnson is puzzled when she is invited—and practically dragged—to her first meeting of the Rejected Writers' Book Club. This quirky group of women would much rather celebrate one another's rejected manuscripts over cups of tea and slices of lemon cake than actually publish a book. Bu ...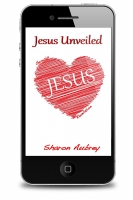 Christian nonfiction exploring the biblical details of God's prophetic calendar, Passover, Easter, the Mosaic Law vs. the Covenant of Grace, events surrounding the Crucifixion Week, and the Resurrection of Jesus. As Jesus exhaled His last breath, the Temple Veil was violently ripped apart by God to ...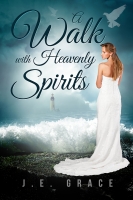 Allison Stevens became a Christian at a young age. Then she makes a wrong decision that takes her on a collision course of disappointment and heartache. God loves her and wants her back, but Satan wants to keep her in a life of despair and lies. Heavenly Spirits are sent by God to instruct and remin ...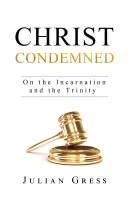 Christ Condemned is a critical examination of the fundamental doctrines of Christianity, following in the long tradition of employing philosophy to understand and defend the teachings of Scripture. These doctrines are proven from the absolute necessity practical reason has for a solution to the p ...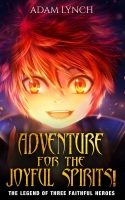 The former Archangel of the arts, Lord Xuohs, has been deceiving dwellers of many lands in order to be allowed inside them. When Xuohs enters these lands, it redesigns these places in many ways, such as changing the color of the sky, repositioning rainbows, reforming flat oceans into fortresses, mak ...
She saved her daughter's life. Now she must save her soul. Although Elizabeth died giving birth to her daughter, her death wasn't the end. She awakens to find her sacrifice has transformed her into a special kind of angel---a protector---and if she is able to help her charge through the Pearly Gates ...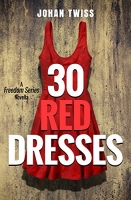 While on a book tour in Cambodia, author James Moore unwittingly seeks refuge in a brothel to escape a devastating flash flood. He and his translator witness the atrocities of girls forced into prostitution, including a young child with a special gift. Together, they fight to not only save the girls ...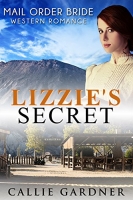 Lizzie has lost everything she ever cared for in this world... how will she carry with no where to go and no one to turn to? Young and courageous Lizzie Ward sets off from Independence, Missouri with her family early one bright sunny morning with their worldly possessions packed tightly into the bac ...
An Amish girl following a difficult path. Will she find the strength to complete it? Eighteen-year-old Ruth Kepthart isn't looking forward to her Rumspringa at all. All she wants to do is join the Amish faith in full, be baptized, and marry. And deep down inside, she already knows which man would be ...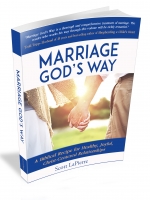 God wants your marriage to be a joy and blessing, but you must embrace the principles in His Word! Nearly everything in life comes with instructions--from the cell phones we use to the automobiles we drive. Yet when it comes to marriage, many people struggle without proper guidance. Couples experien ...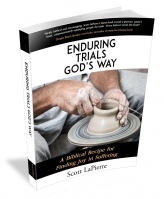 Trials are part of life on this side of heaven, and God wants to use them for your good! Pastor Scott LaPierre presents scriptural principles that give believers the encouragement they need when suffering. Every chapter concludes with questions that help you apply what you are reading. With Enduring ...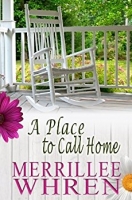 After serving six years in prison for the false charge of manslaughter in the death of his wife, Kurt Jansen must overcome a world of bitterness if he wants to start a new life. But his first priority is securing a restoration job to pay a private investigator to find the real killer and a lawyer to ...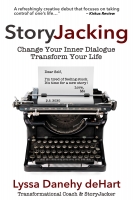 Do you feel stuck and wish you were living in another story? You know the one, the story filled with happy relationships, where you love your career and have a sense of purpose as you make a life filled with meaning! What stories are you telling yourself? StoryJacking is a seven-step guide that offe ...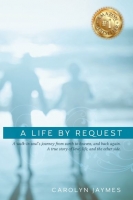 A Life by Request is an extraordinary true story about the power of love and its ability to transcend any barrier, including the boundary between heaven and earth. It reads like a romance novel: neither the deepest valley nor the highest mountain can keep Carolyn and Jay apart—not even death. But no ...
The ranch brought them together. Can they rein in their emotions before the past tears them apart? Sabine Radowski's rocky childhood left her looking for a stable future for her daughter. So when the insurance payment arrives from her estranged husband's passing, she brings her dream alive and buys ...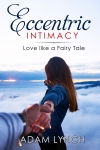 He's no normal person—but that's what intrigues her the most. And he likes the fact that he can't deduce everything about her at first glance. She does things that aren't recognizable—simply because these things are original. There's something about these two that makes the other curious—and that cu ...