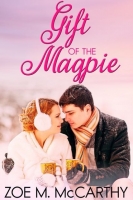 Amanda Larrowe's lack of trust sabotages her relationships. The English teacher and award-winning author of middle-grade adventure books for boys has shut off communication with friends and family to meet her January 2 book deadline. Now, in the deepest snow accumulation Richmond, Virginia has exper ...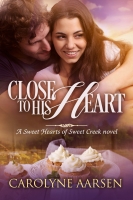 He's chasing his dreams. She's hiding from her past. Can a hometown fundraiser heal their broken hearts? Jace Scholte is determined to rise above his poverty-stricken childhood. Years after a real estate developer took him under his wing, Jace has a mission: return to his hometown of Sweet Creek and ...
She longs to uncover her family's hidden past. He wants nothing more than to keep his shameful secrets locked away forever. They didn't expect to fall in love... especially not with each other.

Lauren Dalton's world shattered the day her father died. Now she's willing to move ...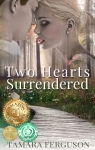 #1 INTERNATIONAL BEST SELLER
2016 READERS' FAVORITE AWARD WINNER MILITARY FICTION
2016 IAN BOOK OF THE YEAR Finalist
2016 TRR Readers' Choice Award Finalist

Multi-Award Winning, #1 Bestselling Author &
2015 WINNER Romance Reviews Readers' Choice Award New Adult Rom ...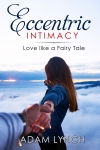 He's no normal person—but that's what intrigues her the most. And he likes the fact that he can't deduce everything about her at first glance. She does things that aren't recognizable—simply because these things are original. There's something about these two that makes the other curious—and that cu ...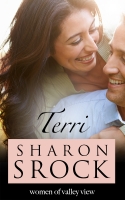 She's always longed for more… Running a thriving daycare keeps Terri Hayes busy. Add a new foster daughter to the mix and Terri shouldn't have time to want more—but she does. At twenty-nine, her biological clock is ticking away. When a busted pipe floods her home, she finds temporary sanctuary in a ...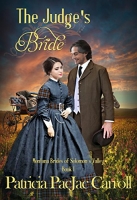 He was lonely. She was desperate and answered his letter for a mail order bride. Oh, did I forget to tell you she had 10 children? Yeah, she didn't tell him either. A heartwarming historical romance that will leave you smiling. Rachel held the letter in her hand as she watched the banker come up the ...
Luke is a part of the spoils of war after the famous Roman Battle of Baduhenna Wood of AD 28. With no sight of Luke's Nordic warrior father, Most Excellent Theophilus, knighted Roman tribune, takes Luke as his slave to be trained as his scribe and private physician. As Theophilus is transferred to f ...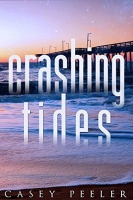 "Be prepared to CRASH! What I love about this novel is the "REAL LIFE" aspect. We all plan out our futures and know EXACTLY how we want them to play out...well rarely does that happen." ~ HJ Bellus, USA TODAY bestselling author Prepare to make the BEST mistake of your life! You can predict the tides ...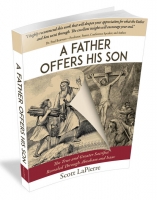 Have you ever wondered why God asked Abraham to sacrifice his son in Genesis 22? The Angel stopped Abraham showing God did not intend for him to kill Isaac, but what did God desire? God wanted to test Abraham, and readers will discover the account primarily reveals: --In human terms what God would d ...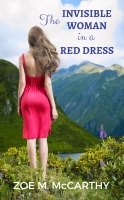 Candace Parks lives a passionless life in Richmond, Virginia. The computer programmer returns to the empty family home in the Blue Ridge Mountains to evaluate her job, faith, and boyfriend. Her high school crush, star football player and prom king Trigg Alderman, is in Twisty Creek visiting his gran ...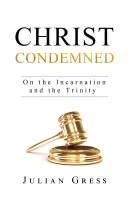 Christ Condemned is a critical examination of the fundamental doctrines of Christianity, following in the long tradition of employing philosophy to understand and defend the teachings of Scripture. These doctrines are proven from the absolute necessity practical reason has for a solution to the p ...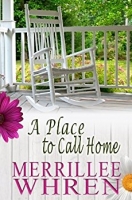 After serving six years in prison for the false charge of manslaughter in the death of his wife, Kurt Jansen must overcome a world of bitterness if he wants to start a new life. But his first priority is securing a restoration job to pay a private investigator to find the real killer and a lawyer to ...
The moving, inspiring story of Barbara A. Robinson's journey from poverty to the State Senate. Suffering through abuse from her stepfather; on-the-job gender, age, and racial discrimination; homelessness, rape and other modern horrors, Barbara's determination and faith makes her an inspiration to he ...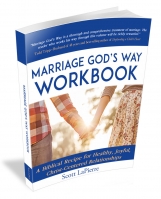 The perfect companion to Marriage God's Way! God intended marriage to be a great joy, but we can only experience this joy if we obey the principles in His Word. This workbook will help you apply the biblical recipe in Marriage God's Way. Inside you will find: Clear instructions on prayer, communicat ...