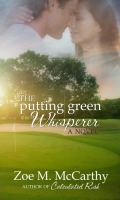 Suddenly unemployed, Allie Masterson returns home to Cary, North Carolina where she caddies for her father on the PGA Seniors Tour. There, she encounters a man who possesses an alluring gift of reading the contours of the green. Fascinated with his uncanny ability, Allie is excited to meet the Green ...
An Amish girl following a difficult path. Will she find the strength to complete it? Eighteen-year-old Ruth Kepthart isn't looking forward to her Rumspringa at all. All she wants to do is join the Amish faith in full, be baptized, and marry. And deep down inside, she already knows which man would be ...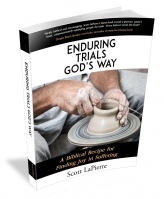 Trials are part of life on this side of heaven, and God wants to use them for your good! Pastor Scott LaPierre presents scriptural principles that give believers the encouragement they need when suffering. Every chapter concludes with questions that help you apply what you are reading. With Enduring ...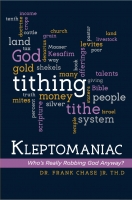 KLEPTOMANIAC, Who's Really Robbing God Anyway is a trek through the pages of the Bible to find the untwisted truth about the centuries-old false teachings on tithes and offerings. Every page of this book has information that will make you become an analyst in getting to the bottom line of what tithi ...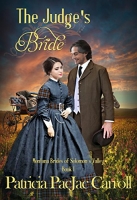 He was lonely. She was desperate and answered his letter for a mail order bride. Oh, did I forget to tell you she had 10 children? Yeah, she didn't tell him either. A heartwarming historical romance that will leave you smiling. Rachel held the letter in her hand as she watched the banker come up the ...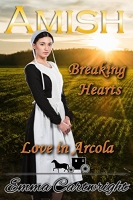 Alyson Miller, née Peterson, is seeking refuge from poverty and despair in the town of Arcola, Illinois. Out of money and out of options, she boards a bus that will take her to her late husband's parents. Pregnant and alone, Alyson hopes that the couple will take her in, and eventually, take her bab ...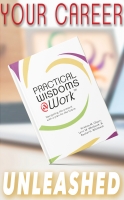 Looking for career success? This quick-read guide teaches you how to supercharge your opportunities. Broaden your career with skills that will set you apart. Transform your habits and emerge a leader. Insights to navigate situations, challenges, and opportunities that arise every day in business. Ho ...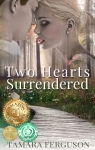 #1 INTERNATIONAL BEST SELLER
2016 READERS' FAVORITE AWARD WINNER MILITARY FICTION
2016 IAN BOOK OF THE YEAR Finalist
2016 TRR Readers' Choice Award Finalist

Multi-Award Winning, #1 Bestselling Author &
2015 WINNER Romance Reviews Readers' Choice Award New Adult Rom ...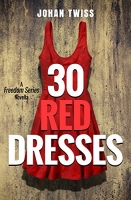 While on a book tour in Cambodia, author James Moore unwittingly seeks refuge in a brothel to escape a devastating flash flood. He and his translator witness the atrocities of girls forced into prostitution, including a young child with a special gift. Together, they fight to not only save the girls ...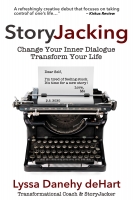 Do you feel stuck and wish you were living in another story? You know the one, the story filled with happy relationships, where you love your career and have a sense of purpose as you make a life filled with meaning! What stories are you telling yourself? StoryJacking is a seven-step guide that offe ...
"I never thought I would have reason to say to someone, 'Sorry I'm late, it took longer to dismember the goat than originally planned.'" I was twenty-six years old, worked at a well-paid job, rented a fantastic apartment, and enjoyed a large circle of friends. I had everything, except I didn't. I co ...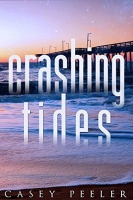 "Be prepared to CRASH! What I love about this novel is the "REAL LIFE" aspect. We all plan out our futures and know EXACTLY how we want them to play out...well rarely does that happen." ~ HJ Bellus, USA TODAY bestselling author Prepare to make the BEST mistake of your life! You can predict the tides ...
It took a 15-second play to bring his career to a halt for the season. It only took one second for her to bring his heart to a stop. A bone shattering hit sidelines Antoni Cahill from his top spot as the Scranton Sparrows top-rated kicker, but he is dealt a crushing blow with the news of his grandfa ...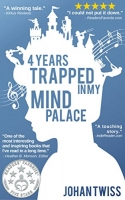 Diagnosed with a rare form of meningitis, a teenage boy is paralyzed from head to toe—trapped in his own mind. To cope with his imprisonment, he retreats to an imaginary world called his Mind Palace, but the lines between reality and time start to blur when he receives a new roommate—an old, outspok ...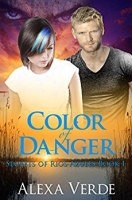 Life as the sister of a serial killer is never easy, especially when former runaway Mari Del Lobo becomes a target herself. A recent crime has her late brother's signature and MO, which Mari finds highly unusual, as she still blames herself for her only sibling's death. Mari encounters an unexpected ...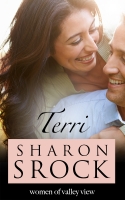 She's always longed for more… Running a thriving daycare keeps Terri Hayes busy. Add a new foster daughter to the mix and Terri shouldn't have time to want more—but she does. At twenty-nine, her biological clock is ticking away. When a busted pipe floods her home, she finds temporary sanctuary in a ...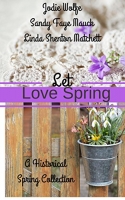 Allison White should be thrilled about her upcoming wedding. The problem? She's still in love with her fiancé, Chaz, who was declared dead after being shot down over Germany in 1944. Can she put the past behind her and settle down to married life with the kindhearted man who loves her? It's been ...
Jack is only interested in helping horses. Period. Human owners irritate him. He's working with an anxious gelding when a mystery woman calls his cell phone. As she does once each year, she makes the same short statement before hanging up. Already rattled, that evening he receives bad news which sen ...