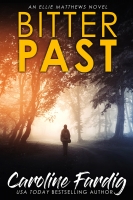 From USA Today bestselling author Caroline Fardig comes a gripping new forensic mystery series. Three years ago, criminalist Ellie Matthews was blindsided when a grisly homicide case suddenly became personal. She abandoned the danger and stress of crime scene investigation for a professorship at a p ...
Springen O'Flaherty has the ability to see auras. As a child she lived in a Popsicle world where the kids were swathed in brilliant colors and the grown-ups were a fuzzy pastel. Later, her psychic powers multiplied and resulted in a life of secrets and half-truths---of otherworldly sights and experi ...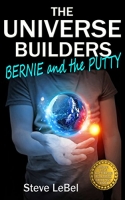 Universes don't build themselves, you know. We have staff for that. We call them gods...
When a young god named Bernie finally gets a job building universes, it starts a series of mishaps that spark numerous revelations. Challenged by his supervisor to prove ...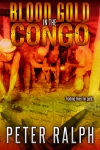 When twelve-year-old Congolese boy, Joseph Muamba, is sold to a wealthy American family he wants to die. Eventually, he comes to love the family and lives the life of the all-American boy. However, he cannot rid himself of a nagging feeling that he has a greater calling in life. Fourteen years later ...
When you're a Montgomery, the sex is hotter, the stakes are higher, and the money never runs out. Follow sexy billionaires Dominic, Hunter, and Nash Montgomery as they go on wild rides in this six-book box set. You're sure to fall in love with them both in AND out of the bedroom!
The sensational Wall Street Journal #1 Bestseller that Publishers Weekly called "A Terrifically Entertaining Thriller" is finally FREE! When a freak accident endows a terminally ill man with extraordinary mental abilities, he'll spend his last days fighting to rescue a woman and her autistic c ...
Australian journo Peter Clancy is in London this time, working for a notorious scandal sheet. While writing salacious stories on celebrities, Clancy poses as a biographer to dig the dirt on drug- and alcohol-raddled Olivia Michaels, once a star of the screen. But the more he discovers about Olivia M ...
The people of the Zend don't bury their dead, nor do they burn them. What they do instead is build towers... When a lonely corpse-bearer sees soldiers on the horizon, he knows that his ancient way of life is over. His country is about to fall victim to an empire on the rise. An empire with a terribl ...
A haunted soap shop? A lonesome ghost who needs help? A singer found dead in the Row's bath bombs? Opening a bath shop on Bathhouse Row wasn't fun, it was deadly. On opening day, Patti swiped the Row's plate-glass window one last time, took tumble off the stepladder, cracked her noggin on t ...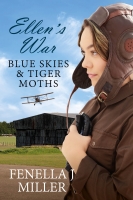 Ellie Simpson is a flying instructor and good at her job, but war is coming and when it does she will no longer be able to do what she loves most - fly. The arrival of flying officer Gregory Dunlop, and the nephew of her boss, Jack Reynolds, in her life only complicates matters. When she can no long ...

The Lady in Red's revenge against the Piemans is nearly complete, and soon there will be no one to stop her. She's ready for anything, except for the return of her long dead son. But is it really him? Tee watches as the airships rain down fiery destruction. She adjusts the rocket-pack&rs ...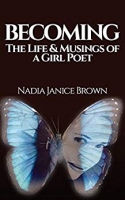 BECOMING is an uplifting poetry collection of inspirational poems and articles about living a life of fulfillment. The author draws upon her own experiences, inspirations, and what she feels most passionate about. The poetry in this book is written about various topics; however, its main theme is ab ...
Jake Rand decides to run for County Attorney, but a shooter takes center stage at his debate with rival Clint Taylor. Add protesters, punches and stabbings and politics isn't just personal in Casper, Wyoming, it's downright deadly!

Given a second chance at first love, will two wounded souls risk their hearts once more? A good archaeologist always finds what he's digging for… Mina Winslow buys her ancestral home with plans to restore the house to the beautiful sanctuary it once was, but she soon discovers more than ...
There's something hidden behind the walls of the hurricane damaged house Jolie bought in her New Jersey beach town. Something someone seems willing to kill for. After Jolie and Scoobie find a small sack of jewelry as they do a mold attack on her bungalow, Jolie is pursued by a purse thief and ...

In an act of desperation, Maxwell Watt entrusts his son to smuggle the completed steam engine to Nikolas Klaus, a master inventor in another kingdom. When the nefarious secret society, the Fare, learns the game-changing invention's plans are en route, they accelerate their own scheme to neutra ...
From Book 1: What a great murder mystery plot! ★ ★ ★ ★ ★
Fantastic book. Sudden twists that will leave you totally surprised. Loved it! ★ ★ ★ ★ ★

Would you save your daughters killer?

When Evie Butterworth faces every parents nightmare, the death of her da ...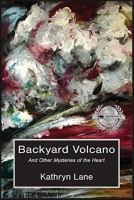 In this collection of short stories, author Kathryn Lane often fulfills the promise of mysteries of the heart while also surprising you with mysteries of life. Some of the stories are fun and humorous while others are ghost stories, romance gone wrong, or a world where fantasy and reality are fused. ...
When Lisa Williams returns to her hometown of Victory, Florida, with a producer of reality TV shows, not everyone is happy to see her, particularly her sister, Susie. Lisa finds herself at odds with everyone in town, even her close friend Tommy who tries to understand and support her dreams of becom ...
Brianna Hough's world was seemingly perfect in every way, even after a tumultuous childhood. Perfect friends, perfect job, and the perfect man she was about to marry. It was everything Brianna had ever dreamed of, until she woke up from a coma, days after her dream wedding. The wedding that never ha ...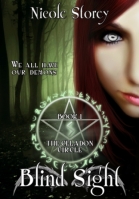 Jordan has visions of monsters, demons, and death. Seventeen, orphaned, and born into the family business, she doesn't have friends, she doesn't have choices. Her uncle, older brothers, and a few annoying angels dominate her life, demanding she tow their lines – and the punishment is severe when tho ...
After a terrible car accident, Laura's memories of the life she and Steve shared since childhood are gone. They return to their home and routine, in hopes that her memories will come back on their own. Steve is determined to do whatever it takes to win back her love and get back on schedule with the ...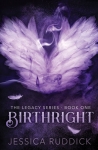 How do you live with yourself when you decide who dies?

< ...
What happens to a marriage when an 80s metal band moves in? Winner of the 2016 Human Relations Indie Book Award, Beside the Music answers the question: can you be one man's wife and another man's muse? Brenda and Tim are dealing with enough chaos in their marriage: a run for public office, threat of ...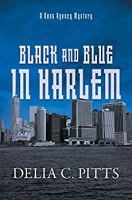 Harlem is deadly cold the night private eye SJ Rook arrives home to find his own apartment building is a crime scene. With his pal NYPD Detective Archie Lin working the case, Rook join the investigation into the death of his neighbor. Nomie George was a gentle, unassuming city bureaucrat, with few f ...

When small-town girl Evelyn Kendall appears at Charlie Walker's first solo gig, the rock god falls hard and fast, changing how he sees everything. Will their instant attraction be enough to weather the storm brought on the perils of fame and a dark secret? WARNING: this book is filled with sexy bad ...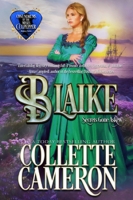 In this fourth installment of USA Today bestselling author Collette Cameron's Conundrums of the Misses Culpepper series, a roguish sea captain battles his attraction to a gently-bred hellion. Captain Oliver Whitehouse has two goals: make the final payment on his ship and exact revenge for his grandf ...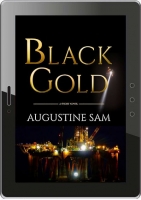 In less than an hour, an innocent girl's dream goes bust, a delicate, interracial marriage teeters on the edge of the abyss, a time-honored friendship shatters, and a family implodes on account of one man's crazy and senseless attachment to a custom that seeks to determine who should be married and ...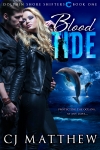 Dolphin Shore Shifters Book 1 The Santa Barbara Channel holds a closely guarded secret… She had more than just her mission… Sy's rotation on land as a dolphin shifter couldn't have come at a better time. With her best friend missing and no answers forthcoming, it was time t ...
When small-town personal trainer Essie Stratter last saw her childhood crush, she was thirty pounds heavier and addicted to cookie dough ice cream. But Patrick isn't back in town to mess with her head. He's in town with his celebrity tart of a fiance for a secret wedding at the Pinecliffe Mountain R ...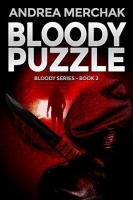 From the author of 'CROWLEY'S CULT' (a New Apple Book Awards OFFICIAL SELECTION!), and 'BLOODY LEGENDS'. Daniel is back, and he's more evil than EVER! Oakville is in another panic! The most hideous serial killer the city has ever known has returned with a new theme. The murders are more violent. The ...
WARPAINT IN THE CORRIDORS OF POWER. In a high-end hotel near the White House, three Mojave Indians sit in silence, cross-legged and bare chested. The two leather-faced elders and the young buck with a ponytail were all big men. Spread on the floor around them was an assortment of colorful modern cos ...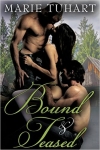 Eight years ago, a naive Katie Crane ran from Ry and Jed, warned their brand of love would ruin her life. Now she's all grown up and returning home with a better understanding of the BDSM lifestyle. After the betrayal she's faced at her father's hands, she worries she won't be strong enough to submi ...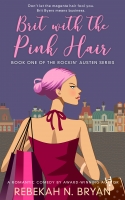 Don't let the magenta hair fool you. Brit Byers means business. Brit with the Pink Hair is an "opposites attract" romance with a slow burn sure to delight fans of Jane Austen, sassy female leads, and love stories with a dash of spice. A modern Emma Woodhouse, Brit is a well-meaning but sometimes sin ...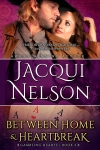 Texas Hill Country, 1879. Who is Eldorado Jane? Long-lost friend or scheming superstar?

Plain Jane Dority vanished while riding in a storm beside her childhood best friend. 18 years later, Wild West trick-riding superstar Eldorado Jane returns to claim her birthright: the Dority ho ...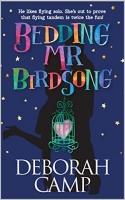 A little birdy told me...

Beautiful women fly in and out of Matthew Birdsong's apartment, but no one has a permanent roost there. Matt caged his heart after a bitter divorce. Zaney Miller, his neighbor, believes she can set Matt's heart free to love again. But can she do it without fallin ...