When a woman loses her only love, will a change of scenery and a canine connection reclaim her heart? Lily Reed is numb with grief. After her husband died in the line of duty, she struggles daily with the emotional reminders of their shared world. So when she inherits a quiet beachside cottage prope ...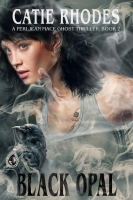 A magical gemstone. A haunted plantation house. A murderer on the loose. Destiny and ghosts can really ruin a road trip. Peri Jean Mace travels to Louisiana's plantation country to catch her two-timing boyfriend with his pants down. A car wreck later, she's stuck in a house full of strangers solving ...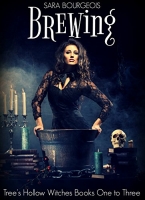 Enjoy the first three books in the Tree's Hollow Witches Series. Brewing Love When Lenora "Lenny" Brewer finds herself fed up with her life in the city, she flees to her Aunt's bed and breakfast in the small town of Tree's Hollow. A local handyman turns up dead, and Lenny gets herself mixed up in a ...

How scorching hot can the Caribbean ocean waters get? Find out when sexy billionaires Ty and Taylor Montgomery go on steamy island adventures. The stories in this six book box set will keep you guessing until the very end!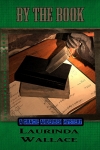 No good deed goes unpunished as Gracie Andersen, owner of Milky Way Kennels learns. Who knew offering hospitality and volunteering at the library would land her in a murder investigation? A valuable Civil War knife, one very frozen body, some "funny" accounting, and a mysterious stalker are adding u ...
Brynjar, king of the Drogan Empire is pleased that Asgar has brought a new group of female humans to help them save their dying race. But he is also disappointed there is no soulmate for him. Or is there? That scent, he would know it anywhere? Is his mind playing tricks on him or is Asgar holding ou ...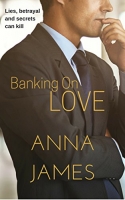 When Ethan Montgomery is forced to return home to run the New York City branch of Montgomery International, the last thing he expects is to find is that the Board of Directors have hired forensic accountant, Rachel Sullivan, to review the bank's records. Ethan fell for Rachel thirteen years ago, but ...
Adventure? Check. Magic? Check. Sarcasm? You bet.

After years of running down dead-end clues, the rogue Never has nearly given up his quest for answers; his blood is cursed and his true name a mystery, yet no library, no healer and none who clai ...
Struggling to make ends meet and living a life she hates, when Gail Samuels is offered an opportunity to work at Peace Mountain Ranch she jumps at the opportunity. She's overjoyed to escape her old life and start afresh with her daughter, but upon meeting the obnoxious ranch owner, she begins to rec ...
When her marriage came to a devastating end, Janice Meyers moved to Montana to try to escape her past and get a fresh start. She's sworn off men, but she didn't anticipate meeting Chris. After the death of his wife, Chris Jamisen focused all his time and energy on running his auto repair shop and ra ...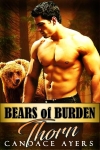 Allie, running from a would-be fiancé, finds a temp job as a barmaid in the little town of Burden, Texas where bear shifter Thorn Canton is livin' easy with good buddies, free-flowing beer, and women in abundance.

Neither have plans of getting hitched, or settling down.
...
...an adult, Dark Romance, with suspense, and horses, and a knife (named Jocelyn) THE BITTERSWEET SANCTUARY STORY (PART 1 OF 3) Putting her black ops past in the rear view mirror, Terese hit the road like a modern day gypsy, pounding along the ribbon of asphalt, staying nowhere long enough to be fou ...
From Bestselling author Virginia Gray comes a wonderfully entertaining and completely absorbing love story... Susan never planned on a husband, kids, or a small-town address. Her dream involved a giant corner office and a full spread in Forbes Magazine. But for reasons defying understanding, she has ...
This book tells the story of how much baby Jacob loves his Nanny. He gets so excited when he sees his Nanny come through the door because he loves to play with her. A great book for children to show them that other kids also have Nanny's and baby sitters while moms and dads have to work.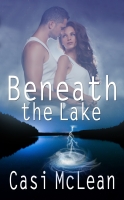 A ghost town submerged beneath Atlanta's famous man-made Lake Lanier reportedly lures victims to a watery grave. But when Lacey Montgomery's car spins out of control and hurtles into the depths of the icy water, she awakens in the arms of a stranger, in a town she's never heard of--34 years before s ...