Bread for the Table relates a single day in the life of Sage a 30-year-old aspiring jewelry designer working as a waitress in a pseudo New York deli in Los Angeles. A postcard from her mother triggers a series of flashbacks, which bring Sage's life into focus. She remembers her protector --- dear ol ...

Welcome to Adams Grove…where the barbecue isn't the only thing that sizzles. Savannah Dey politely agreed to attend her ex-husband's wedding, but she'd be grateful for any reason to get out of it…which is why the speeding ticket from the handsome sheriff of Adams Grov ...
The fourth novel in the Rolly Waters mystery series. On a cool winter evening, a speedboat hurtles across San Diego Bay and crashes into the Admiral's Club where a farewell party for the Navy's top-secret Dolphin Divers program is underway. As guests flee the ensuing fire, a woman named Janis Wither ...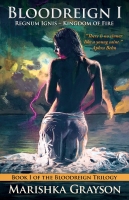 Since time immemorial, they have been among us.  Fierce creatures with a lust for human blood and an insatiable desire for human flesh.  To fornicate brings the highest pleasure, to beget, the deepest satisfaction. But what they cannot foresee, although it was foretold, is that one of them will aris ...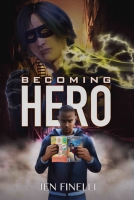 Skye's a comic book superhero with a gun in his hand and a gripe against his author. Every girl Skye's ever dated is either dead or trying to take over the world, and in the series finale, Skye's best friend kills him. 

Or so he thinks. The weapon meant to disintegrate Skye lands him in his author' ...

When small-town girl Evelyn Kendall appears at Charlie Walker's first solo gig, the rock god falls hard and fast, changing how he sees everything. Will their instant attraction be enough to weather the storm brought on the perils of fame and a dark secret? WARNING: this book is filled with sexy bad ...
Thea Gale, the independent great-great-granddaughter of Dorothy Gale never thinks about that witch-killing incident in her DNA until she meets a smokin' hot vet claiming he's The Uncrowned King of Right-Thinking Witches and Warlocks in the Twenty-first Century. She gives him some slack because the p ...
Ambrosia by the Sea is the first in Traci Halls Read by the Sea Second Chance Contemporary Romance Series. You can read them all in any order. We hope you enjoy Ambrosia by the Sea.

Celia Langford lost her perfect life in the ultimate betrayalnot only was her late husband a cheat, h ...
Dead less than twenty-four hours, with a job that doesn't pay, a fashion disaster for a uniform and more afterlife rules than she can shake a stick at, Bridget Sway thinks it's as bad as it can get. And then she finds a dead ghost stuffed in her locker. Since the police are desperate to ...
The events of a typical Autumn Friday night rock a typical small town American family to the core as tragedy strikes them from out of nowhere. Will their lives survive this ordeal as they change from a functional to dysfunctional family? This event has changed and altered their direction, but will t ...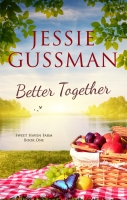 Love kindles when a fake engagement brings best friends together. World Champion snowboarder, Wyatt Fernandez, should be hitting the slopes in the Andes and spending his days teaching as the new ski instructor. But an emergency means he's heading off the family's tree farm with his best friend, Harp ...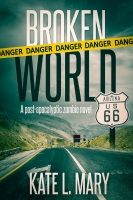 A story of survival and horror, friendship and prejudice, Broken World will take you on an emotional journey that will leave you wanting more! When a deadly virus sweeps the country, Vivian Thomas sets out for California in hopes of seeing the daughter she gave up for adoption. But when her car brea ...