When Lisa Williams returns to her hometown of Victory, Florida, with a producer of reality TV shows, not everyone is happy to see her, particularly her sister, Susie. Lisa finds herself at odds with everyone in town, even her close friend Tommy who tries to understand and support her dreams of becom ...
The people of the Zend don't bury their dead, nor do they burn them. What they do instead is build towers... When a lonely corpse-bearer sees soldiers on the horizon, he knows that his ancient way of life is over. His country is about to fall victim to an empire on the rise. An empire with a terribl ...
Fans of Jodi Picoult and Elin Hilderbrand will fall in love with this new series that sets the stage for her upcoming novel, Stillwater Rising, from NY Times bestselling author Steena Holmes. Before the first shots are fired within the walls of Stillwater Elementary School, life went on as normal fo ...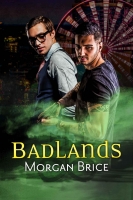 Medium and clairvoyant Simon Kincaide owns a Myrtle Beach boardwalk shop where he runs ghost tours, holds séances, and offers private psychic readings, making a fresh start after his abilities cost him his lover and his job as a folklore professor. Jaded cop Vic D'Amato saw something supernatural he ...
Beau Bones is as honest as you'll let him be. At twenty-three he doesn't believe in aliens, vampires, ghosts, or himself. He's a skeptic, he's paid to not believe; Beau is the voice of reason, the devil's advocate, he's the one no one ever listens to. So when paranormal researcher and professional p ...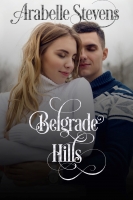 Dillon came back home to help Maxie Jamison save her family from her brother's gambling. Now he just needs to convince her to see him as more than an old friend.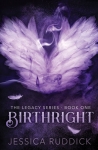 How do you live with yourself when you decide who dies?

< ...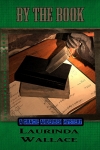 No good deed goes unpunished as Gracie Andersen, owner of Milky Way Kennels learns. Who knew offering hospitality and volunteering at the library would land her in a murder investigation? A valuable Civil War knife, one very frozen body, some "funny" accounting, and a mysterious stalker are adding u ...
Nothing stays dead and buried forever... Unemployed reporter Zoe Clarke has spent her life chasing her big break. She's never been afraid to stick her nose where it doesn't belong, so when she receives a job offer in Moon Grove, she jumps at the chance to make a name for herself. But Moon Grove is u ...
Dead less than twenty-four hours, with a job that doesn't pay, a fashion disaster for a uniform and more afterlife rules than she can shake a stick at, Bridget Sway thinks it's as bad as it can get. And then she finds a dead ghost stuffed in her locker. Since the police are desperate to ...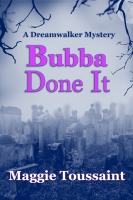 Amateur sleuth and dreamwalker Baxley Powell is called in on a stabbing case. She arrives in time to hear the dying man whisper, "Bubba done it." Four men named Bubba in Sinclair County, Ga., have close ties to the victim, including her goofball brother-in-law, Bubba Powell. She dreamwalks for ...
The ties that bind… After surviving a living hell, Miss Amanda Wilcox craves a peaceful life. Time with her sister and quiet fireside nights are all she desires. That, and some lessons in pleasure. Too disgraced to ever marry, with no virtue left to protect, she has no qualms indulging in a liaison. ...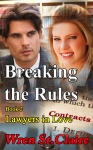 Melissa Haddon can't afford the luxury of satisfying her desires... Andrew Cooper is determined to fulfill her every need between the sheets...
Sassy, sexy and successful Melissa Haddon is driving Andrew Cooper nuts, he wants her almost as much as he wants the corner office on the fifth floor o ...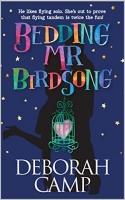 A little birdy told me...

Beautiful women fly in and out of Matthew Birdsong's apartment, but no one has a permanent roost there. Matt caged his heart after a bitter divorce. Zaney Miller, his neighbor, believes she can set Matt's heart free to love again. But can she do it without fallin ...